Salvadoran Mining Fights Spark International Lawsuits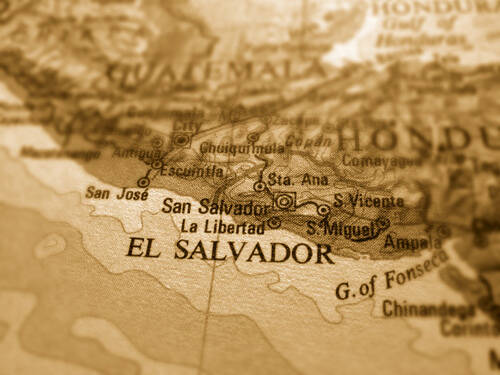 Activists struggle against free-trade provisions, as USW challenges mining industry goals
Despite pervasive poverty and unemployment in their tiny Central American nation of 6.9 million people, El Salvadorans are ignoring the siren songs of transnational mining companies that promise new jobs in mines billed as ​"environmentally safe." The allure of gold and silver mining has been tarnished by the contaminated streams that are the legacy of mining in the country's northern region. But broad popular opposition is now encountering provisions of the Central American Free Trade Agreement (CAFTA) that effectively elevate corporations over elected governments.
As I reported last November, the Milwaukee-based firm The Commerce Group is suing El Salvador for $100 million over the denial of a permit to re-open a goldmine that has caused extensive water pollution. Similarly, Pacific Rim, a Canadian corporation seeking to start an ​"open-pit" gold mine, has launched a $77 million claim against El Salvador. Under the terms of CAFTA, such legal disputes are settled by secretive international arbitration panels composed of corporate executives and government trade officials. In effect, they have the power to override laws protecting water quality, workers' rights and endangered species.
But the movement against mining remains strong and is actively working to build international alliances, says Jan Morrill, an American who works for the National Roundtable Against Metallic Mining. Based in El Salvador, the organization works with community groups, religious organizations and peasant movements, and is also linked to supporters in North America.
​"The movement against mining in El Salvador has the support of various social movements, and has developed the capacity to have people get technical training on water quality and toxic chemicals," Morrill told me Tuesday during a visit to Milwaukee, where she met with Engineers Without Borders, an organization that helps engineers share their skills with impoverished communities in developing nations.
​"People realize that the proposals for mining won't generate many jobs and will poison their drinking water," Morrill says. ​"There are 29 mining projects proposed right now, but they would generate only 13,000 jobs combined," a small fraction of the people currently jobless in El Salvador. ​"The corporations claim that the projects are ​'environmentally safe,' even though they would be ruining the aquifers."
In a nation marked by extreme political violence waged by ​"death squads" from roughly 1980 until recent years, the mining corporations have explicitly made public the leading opponents of mining. ​"Yet they are constantly pointing their fingers toward the opponents and specifically naming them," Morrill says. Since 2009, four environmental leaders have been murdered in El Salvador, she noted grimly.
Even if it succeeds in maintaining barriers against new mining projects, El Salvador will still face huge difficulties in restoring its rivers and streams so that its people can safely drink and use the water. Corporations like the Commerce Group have consistently refused to pay any compensation for remediating water and land contaminated by toxic metals leaking out of its closed-down mine.
Updating an old industry-labor alliance
El Salvadorans' struggle against environmentally-destructive mining projects reverberates with the United Steelworkers union (USW), which represents workers at a Miwaukee mining equipment plant run by Caterpillar, along with many copper and iron-ore miners across North America.
USW Sub-District Director Bill Breihan acknowledges that the USW has a ​"tremendous vested interest" in seeing the expansion of mining. But the struggles of El Salvadorans are being viewed with considerably more sympathy than in the past, as the union takes a more critical approach to the effects of mining and the goals of industry.
In recent years, the USW has become much more conscious of environmental degradation and the need to create coalitions with environmentalists. Thus, Breihan explains, ​"We're not in favor of mining unless it can be done safely in terms of workers and the environment. … Is there a body of common interest between the union and environmentalists? Absolutely."
In 2006, USW President Leo Gerard and then-Sierra Club President Carl Pope formed the BlueGreen Alliance, which now includes 12 major unions, including the United Autoworkers and Communication Workers of America, and a half-dozen prominent environment groups. The Alliance is seeking to promote ​"green jobs" that promote environmental sustainability, like building mass-transit equipment and retrofitting homes and businesses to be more energy-efficient.
Both the unions and environmental groups have also fought ​"free-trade" agreements that undermine wages and environmental conditions while giving corporations a privileged position to challenge laws aiming to protect workers and the environment.
In Wisconsin, the USW has increasingly adopted an independent course on mining issues. In the late 1990s, the union had sided uncritically with mining interests like ExxonMobil and Rio Tinto to promote a mine in northeastern Wisconsin. But in the current legislative session, the USW took a sharply different strategy, seeking to enact stronger environmental safeguards for mining and opposing deregulation of the industry.
​"But [the mining industry] and the Republicans hijacked our effort and tried to rush through a bill that was an abomination, lowering environmental standards for mining…," Breihan says. GOP state legislators and mining groups also sought to use their bill to rush through approval of a controversial iron-ore project in north-central Wisconsin opposed by environmentalists and the Bad River Chippewa. USW opposed the bill, which failed to pass in March.
​"We wanted no part of it, and I resigned from the board of the Wisconsin Mining Association," Breihan said. ​"We were glad to see it defeated. … We've made strides in the last years in leaping over the historic divide of choosing between jobs or the environment. It's jobs and the environment."
That's a goal many El Salvadorans wish they were hearing more from the litigious mining companies trying to ramp up operations in the country.
Full disclosure: USW is a sponsor of In These Times.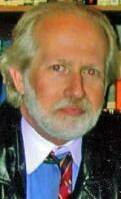 Roger Bybee

is a Milwaukee-based freelance writer and University of Illinois visiting professor in Labor Education.Roger's work has appeared in numerous national publications, including

Z

magazine,

Dollars

&

Sense, The Progressive, Progressive Populist, Huffington Post, The American Prospect, Yes!

and

Foreign Policy in Focus

.More of his work can be found at

zcom​mu​ni​ca​tions​.org/​z​s​p​a​c​e​/​r​o​g​e​r​d​bybee

.