It's Time to Talk (Again) about Sewage Sludge on Farmland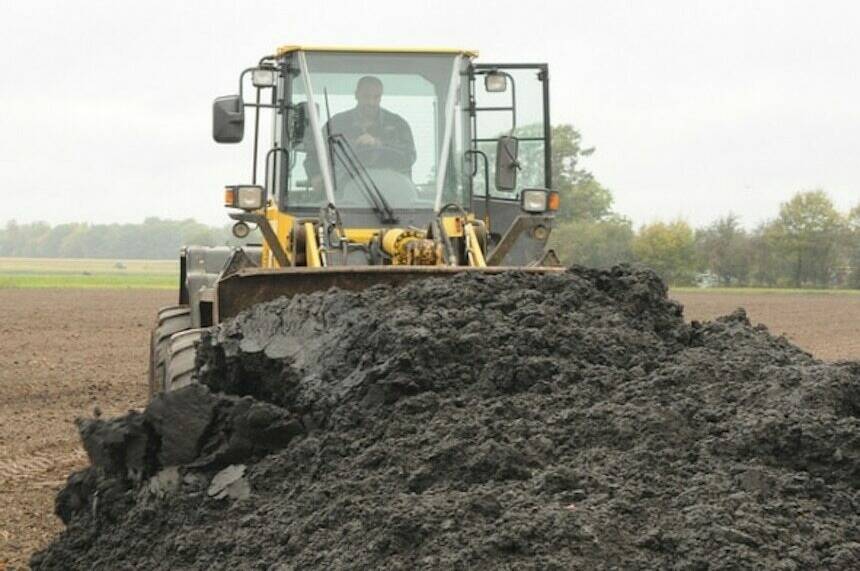 The ​"land appli­ca­tion" of sewage sludge has been pro­mot­ed by the Envi­ron­men­tal Pro­tec­tion Agency (EPA) since 1993 as the pre­ferred method for the dis­pos­al of this by-prod­uct of munic­i­pal waste­water treat­ment. Mil­lions of tons of haz­ardous sewage sludge have sub­se­quent­ly been spread on farm­land and pub­lic parks in the Unit­ed States. Some­times it is bagged and sold as ​"organ­ic" fer­til­iz­er and com­post in gar­den sup­ply stores. No mat­ter how it is processed or how slick it is mar­ket­ed as a fer­til­iz­er or soil amend­ment, putting sewage sludge on land is a health and envi­ron­men­tal disaster.
Has sewage sludge caused any farm dam­age? Once the sludge leaves the waste­water treat­ment plant, it is not tracked; there's no nation­al sys­tem for report­ing sludge-relat­ed health or envi­ron­men­tal prob­lems; and farm­ers are not known for hav­ing deep pock­ets, which is what it would take to bring the issue of dam­ages to U.S. courts.
Nev­er­the­less, in Feb­ru­ary 2008, the McEl­mur­rays, dairy farm­ers from Geor­gia, received an order and judg­ment issued by Fed­er­al Judge Antho­ny Alaimo of the 11th Cir­cuit Court. The order address­es and con­firms that there have been decades of deceit by the EPA and finds against the USDA and the EPA. The court acknowl­edges that the sludge appli­ca­tions on the McEl­mur­rays' farm were respon­si­ble for killing hun­dreds of dairy cat­tle and con­t­a­m­i­nat­ing the milk sup­plies in sev­er­al states. This case allowed sub­si­dies pre­vi­ous­ly only award­ed for crop fail­ures due to bad weath­er or nat­ur­al dis­as­ters to include the inju­ri­ous affects of land applied sewage sludge. In his rul­ing, Judge Alaimo said, ​"senior EPA offi­cials took extra­or­di­nary steps to quash sci­en­tif­ic dis­sent and any ques­tion­ing of EPA's biosolids pro­gram." (Unit­ed States Dis­trict Court South­ern Dis­trict of Geor­gia, McEl­mur­ray v. U.S. Depart­ment of Agri­cul­ture, Case 1:05-cv-00159-AAA-WLB Doc­u­ment 67, Filed 02/25/2008.)
What is sludge?
Isn't sludge just treat­ed feces and urine? No, it is what­ev­er goes into the sew­er sys­tem and emerges as solids from munic­i­pal waste­water treat­ment plants. Sludge can be (its exact com­po­si­tion varies and is not know­able) any of the 80,000 syn­thet­ic chem­i­cals used by indus­try; new chem­i­cals cre­at­ed from com­bin­ing two or more of those 80,000; bac­te­ria and virus­es; hos­pi­tal waste; runoff from roads; phar­ma­ceu­ti­cals and over-the-counter drugs; deter­gents and chem­i­cals that are put down drains in res­i­dences; and, of course, urine and feces flushed down toilets.
Sludge that is heat dried, anaer­o­bi­cal­ly digest­ed, com­post­ed, limed or oth­er­wise sta­bi­lized is called ​"biosolids" — a made-up euphemism for sewage sludge that makes it no safer. In addi­tion to tox­ic met­als, path­o­gen­ic virus­es and bac­te­ria, some haz­ardous mate­ri­als in ​"biosolids" include: endocrine dis­rup­tors like bromi­nat­ed flame retar­dants (PBDEs, which are a lot like PCBs), phtha­lates like DEHP (a repro­duc­tive and devel­op­men­tal tox­in), per­sis­tent and tox­ic ingre­di­ents in per­son­al care prod­ucts (e.g., tri­closan and galax­olide) and phar­ma­ceu­ti­cals that the human body excretes in feces or urine (hor­mones from birth con­trol pills, etc.).
The Tar­get­ed Nation­al Sewage Sludge Sur­vey, a 2009 EPA study, con­clud­ed that all sewage sludge con­tains tox­ic and haz­ardous mate­ri­als, includ­ing large num­bers of endocrine dis­rup­tors (chem­i­cals that cause trou­ble to the hor­mon­al system).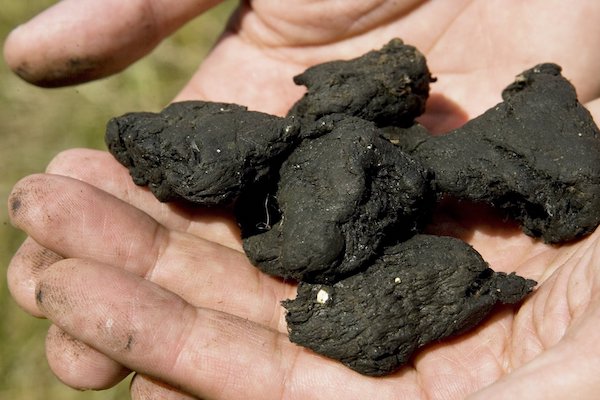 In 2015, in North­hamp­ton Coun­ty, Penn., Upper Mount Bethal Town­ship res­i­dents orga­nized as Sludge Free UMBT and chal­lenged the Depart­ment of Envi­ron­men­tal Pro­tec­tion's approval for Syna­gro Mid-Atlantic Inc. to apply the biosolids fer­til­iz­er on the Potomac, Sun­rise and Stone Church farms. (Image: Sewage Sludge Action Net­work)
Why dump sludge on land?
It is the least expen­sive way for munic­i­pal­i­ties to get rid of the semi-sol­id, mud-like mate­r­i­al to make room for more. Also, the ​"land appli­ca­tion" of sewage sludge can also be called ​"recy­cling," which helps fool the pub­lic and sat­is­fies state and local pol­i­cy man­dates for reduc­ing land­fill vol­umes. And there's also lob­by­ing from the sludge haulers—cor­po­ra­tions that sign con­tracts with munic­i­pal author­i­ties to remove the tox­ic sludge from the waste­water treat­ment plant. They do not want pol­i­cy changes that will squeeze them out of a rev­enue stream. Hence, cor­po­ra­tions and cor­po­rate sur­ro­gates' con­stant­ly and aggres­sive­ly pres­sure com­mu­ni­ties, politi­cians, and envi­ron­men­tal­ists to main­tain the sewage sludge sta­tus quo.
Chang­ing fed­er­al pol­i­cy could end this sys­tem­at­ic con­t­a­m­i­na­tion of our food sup­ply and the degra­da­tion of our health from sewage sludge. But that rais­es the ques­tion: What to do with it? Keep it off our food, gar­dens, yards, parks, and fields: keep sewage sludge out of life cycles.
In the com­ing months, Rur­al Amer­i­ca In These Times will take a clos­er at the agri­cul­tur­al affects of sewage sludge's use as a fer­til­iz­er and soil amend­ment and its impact on land, water and com­mu­ni­ty health. But Crap­shoot: The Gam­ble with our Wastes—a 2003 film direct­ed by Jeff Mck­ay and embed­ded below — offers a com­pelling intro­duc­tion to the world of tox­ic sludge.
Crap­shoot: The Gam­ble with our Wastes, direct­ed by Jeff McK­ay. (Film: Nation­al Film Board of Canada)
For more infor­ma­tion check out slud​ge​news​.org and the Sewage Sludge Action Net­work.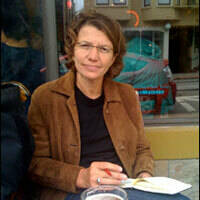 Lau­ra Orlan­do
is a mem­ber of the Rur­al Amer­i­ca In These Times Board of Edi­tors. She is a civ­il engi­neer and teach­es in the envi­ron­men­tal health depart­ment at the Boston Uni­ver­si­ty School of Pub­lic Health. Lau­ra grew up on a farm near Ben­ton Har­bor, Michi­gan. She is a grad­u­ate of the Uni­ver­si­ty of Michi­gan and the Har­vard Kennedy School of Government.