Our Freshwater Emergency Is Worse Than You Think
How blue state governors can address a sprawling national water crisis.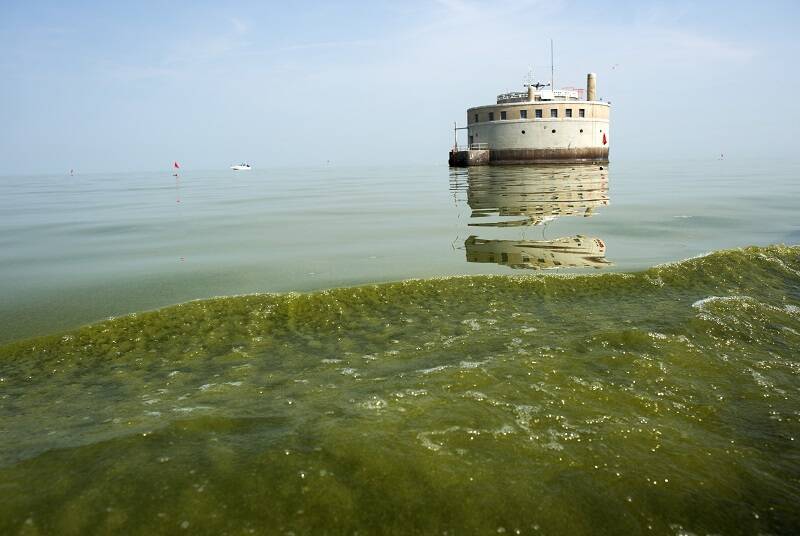 The sev­en Demo­c­ra­t­ic gov­er­nors who oust­ed Repub­li­can incum­bents in Novem­ber 2018 have anoth­er chal­lenge ahead: Each of them faces a fresh­wa­ter emer­gency. We use bil­lions of gal­lons of fresh water each day for drink­ing, wash­ing, clean­ing, min­ing, man­u­fac­tur­ing, con­struc­tion, farm­ing, mov­ing waste, mak­ing elec­tric­i­ty and cool­ing pow­er plants. Most of it comes from rivers, lakes and under­ground aquifers. The fed­er­al gov­ern­ment has not moved fast enough to keep up with a cas­cade of new chem­i­cal threats to drink­ing water, dwin­dling vol­umes of fresh water in the South­west, and the degra­da­tion to water qual­i­ty caused by the droughts and del­uges ampli­fied by cli­mate change. This did not start with Trump, but it has got­ten worse with cli­mate deniers in charge and appointees, like act­ing EPA head Andrew Wheel­er, who have out­right sab­o­taged regulations.
Blue state governors can lead the way with a visionary water policy that focuses on prevention.
Blue states can take the lead on pro­tect­ing water where it counts most: at the source. They can artic­u­late an urgent­ly need­ed nation­al water vision.
Why start with the source? Because even the best, most tech­no­log­i­cal­ly advanced water treat­ment tech­nolo­gies can­not address the vol­ume and vari­ety of chem­i­cal tox­i­cants in Amer­i­ca's water. A full account­ing of the quan­ti­ty and kinds of chem­i­cals used and dis­card­ed or leached from prod­ucts is unknown. Trade secrets and ossi­fied fed­er­al reg­u­la­tions are large­ly to blame for this. Con­cern about a class of man­made chem­i­cals, PFAS, in drink­ing water was a fac­tor in the Michi­gan guber­na­to­r­i­al race, where there's pub­lic alarm. These tox­i­cants, which are unreg­u­lat­ed by the fed­er­al gov­ern­ment, made by 3M and used in prod­ucts like non­stick pans and stain-resis­tant uphol­stery, have recent­ly been found in water sup­plies in Maine, Michi­gan, Illi­nois and Wis­con­sin. The non­prof­it Envi­ron­men­tal Work­ing Group esti­mates they may be in the drink­ing water of up to 110 mil­lion Amer­i­cans. They cause seri­ous health prob­lems, includ­ing can­cer and immune dysfunction.
Cli­mate change is also mak­ing water issues worse. In New Mex­i­co, stretch­es of the Rio Grande have gone dry. The Col­orado Riv­er Basin has been in an extend­ed drought. The Ogal­lala Aquifer that quench­es the thirst of west­ern Kansas and sup­plies the plains with most of its irri­ga­tion is dis­ap­pear­ing. Drought exac­er­bates water pol­lu­tion. Cli­mate change means there's less water in some places, a lot less, so rivers are run­ning with larg­er and larg­er per­cent­ages of waste­water from sewers.
A 2012 Nation­al Acad­e­my of Sci­ences report said that 24 major water util­i­ties used rivers from which waste­water account­ed for over 50 per­cent of the flow under low-flow con­di­tions. That was in 1980. Since then, the pop­u­la­tion has increased 35% and so ​"it is like­ly that the con­tri­bu­tion of waste­water efflu­ent to water sup­plies has increased." A sec­tion of the Trin­i­ty Riv­er south of Dal­las, Texas, con­sists almost entire­ly of waste­water efflu­ent from the Dallas/​Forth Worth waste­water treat­ment plant.
If you are think­ing waste­water treat­ment solves the prob­lem, think again. A July 2018 paper in the jour­nal Sci­ence reports, ​"As the diver­si­ty and vol­ume of chem­i­cals used have risen, water pol­lu­tion lev­els have increased, and con­ven­tion­al treat­ment of waste­water and potable water has become less effi­cient. Even advanced waste­water and potable water … treat­ments have lim­i­ta­tions." Blue state gov­er­nors should stop the rebrand­ing of waste­water treat­ment plants as ​"water resource recov­ery facil­i­ties" and ​"water renew­al facil­i­ties." It's gaslight­ing the pub­lic with the pub­lic's health at stake.
The Great Lakes hold 95 per­cent of the sur­face fresh water in North Amer­i­ca, mak­ing the new Demo­c­ra­t­ic gov­er­nors of Michi­gan, Illi­nois and Wis­con­sin fresh­wa­ter roy­al­ty. But their great trea­sure is in trou­ble. The amount of water tak­en from the lakes for ther­mo­elec­tric pow­er pro­duc­tion, pub­lic water sup­ply, and indus­tri­al use is a head-spin­ning 42.2 bil­lion gal­lons a day. Lake water also cools more than 30 nuclear reac­tors, which then return the heat­ed water back to the lakes, caus­ing ther­mal pol­lu­tion. Agri­cul­tur­al runoff threat­ens drink­ing water sys­tems as well. Four years ago, half a mil­lion peo­ple in and around Tole­do, Ohio, were warned not to drink their water because of a mas­sive bloom of cyanobac­te­ria in Lake Erie, a result of nutri­ent runoff from farm fields and fac­to­ry farms. Restor­ing the lakes to health requires an ecosys­tem approach that starts in the sur­round­ing water­shed basins. How we man­age live­stock, what food we grow and how, and soil health are fun­da­men­tal to water qual­i­ty in the Great Lakes region and across the nation.
Blue state gov­er­nors can lead the way with a vision­ary water pol­i­cy that focus­es on pre­ven­tion. Such a vision would rec­og­nize cli­mate change and chem­i­cal pol­lu­tion as two great threats to our fresh­wa­ter resources, but it wouldn't stop there. It would lay out a plan of action found­ed on pro­tect­ing water at its source, aggres­sive­ly dial­ing down emis­sions of green­house gas­es, advo­cat­ing pub­lic own­er­ship of water infra­struc­ture to ensure its demo­c­ra­t­ic con­trol for the pub­lic good, and rec­og­niz­ing fresh water as an inte­gral part of ecosys­tem restora­tion. It is time to care for water as if our lives depend­ed on it.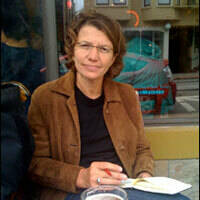 Lau­ra Orlan­do
is a mem­ber of the Rur­al Amer­i­ca In These Times Board of Edi­tors. She is a civ­il engi­neer and teach­es in the envi­ron­men­tal health depart­ment at the Boston Uni­ver­si­ty School of Pub­lic Health. Lau­ra grew up on a farm near Ben­ton Har­bor, Michi­gan. She is a grad­u­ate of the Uni­ver­si­ty of Michi­gan and the Har­vard Kennedy School of Government.