A Moment of Silence for Boston
We can thwart the terrorists by shutting off our screens.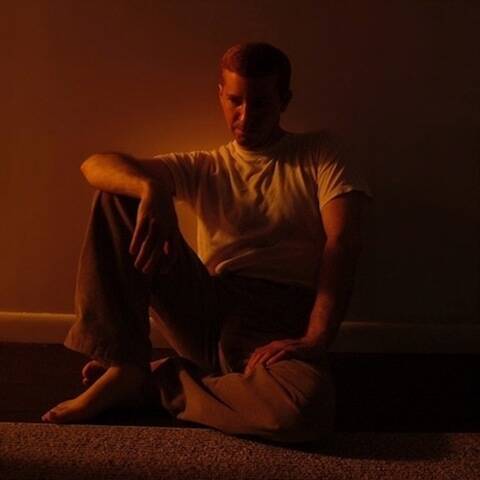 Can you hear your­self think? Can you man­age more than bursts of con­fu­sion and anger? Can you feel your own human­i­ty any­more? I'll admit it — I've had trou­ble this week, too. After an explo­sion like the one in Boston, it is indeed hard to hear one's own inter­nal mono­logue, much less med­i­tate on such hor­rif­ic events. Pol­lut­ing that sacred qui­et of the mind is both the haunt­ing boom of the bombs them­selves and even worse, the noisy coda that we've become so accus­tomed to.
With the attack occurring on the day our taxes are due, they should remind a tax-hostile country of the value of public investment—in this case, in first responders who miraculously limited the casualties. They should also generate a sense of sympathy for those in places like Iraq and Syria who face terrorism-related carnage every day.
Sen­so­ry over­load, of course, is the deaf­en­ing effect of the Cat­a­stro­phe After­math — one of the last uni­fy­ing and con­sis­tent rit­u­als in our atom­ized nation. Yes, regard­less of whether the tragedy is a school shoot­ing or a ter­ror­ist attack, the epi­logues of these now-con­stant mass casu­al­ty events have become prepack­aged pro­duc­tions that seem less like real­i­ty than script­ed tele­vi­sion dramas.
You know how it goes. Cable out­lets blare break­ing news chy­rons. Twit­ter explodes with dec­la­ra­tions that we are ​"all from (insert city name) today." Web­sites post videos of vis­cera and oth­er dis­as­ter porn. Pun­dits wild­ly spec­u­late about per­pe­tra­tors. The pres­i­dent promis­es jus­tice. Law enforce­ment press con­fer­ences review body counts. Munic­i­pal offi­cials insist the com­mu­ni­ty will ​"stand unit­ed." Funer­als com­mence. A media icon says some­thing out­ra­geous. Oth­er media car­ni­val bark­ers then react to the bom­bast. Ulti­mate­ly, the whole episode becomes anoth­er excuse to lim­it civ­il lib­er­ties and is for­got­ten by all but those per­son­al­ly affected.
In sub­mit­ting to this auto­mat­ed for­mu­la, a screen-addict­ed nation has cre­at­ed a dis­tract­ing defense mech­a­nism — one that fur­ther dehu­man­izes events, which are already, by def­i­n­i­tion, an assault on our human­i­ty. In the process, we make it more dif­fi­cult to muster the soul's abil­i­ty — and, per­haps, desire — for gen­uine reflection.
At this point in a col­umn pub­lished dur­ing the offi­cial Cat­a­stro­phe After­math, a writer is sup­posed to author­i­ta­tive­ly offer solu­tions. But I have none. And you know what? That's OK because it is entire­ly human to lack answers right now. All I can offer up are thoughts that should­n't be drowned out by the noise.
One is about con­text. The images from Boston are not mere­ly of may­hem and hero­ism. With the attack occur­ring on the day our tax­es are due, they should remind a tax-hos­tile coun­try of the val­ue of pub­lic invest­ment — in this case, in first respon­ders who mirac­u­lous­ly lim­it­ed the casu­al­ties. They should also gen­er­ate a sense of sym­pa­thy for those in places like Iraq and Syr­ia who face ter­ror­ism-relat­ed car­nage every day.
Anoth­er thought is about fear. At one lev­el, it is appro­pri­ate. With our coun­try's wars increas­ing the pos­si­bil­i­ty of ret­ribu­tive blow­back, with the Depart­ment of Home­land Secu­ri­ty rec­og­niz­ing the threat of domes­tic anti-gov­ern­ment ter­ror­ism, and with a heav­i­ly armed soci­ety not address­ing its men­tal health cri­sis, we should (unfor­tu­nate­ly) expect peri­od­ic mas­sacres. But at anoth­er lev­el, fear should­n't con­sume us — after all, ter­ror­ism is still on the decline worldwide.
Still anoth­er thought is about peo­ple. The Boston bomber reminds us of the cliché that peo­ple suck. But the many who ran toward the blast to save lives remind us that most peo­ple do not suck.
One final thought: I arrived at these not-so-pro­found rev­e­la­tions only when I shut off the screen and opt­ed for intro­spec­tion instead of the false com­fort of flash­ing pix­els. I did this because, as secu­ri­ty expert Bruce Schneier, sug­gests, ter­ror­ism ​"is a crime against the mind" — and there­fore one way to com­bat it is to immerse the mind in a bit of silence. Doing so denies the ter­ror­ists their desired glo­ry, allows for the con­sid­er­a­tion of unan­swer­able ques­tions and, thus, lets one remem­ber what it means to be tru­ly alive.
That may be the best — if not the only — way to hon­or the dead and find mean­ing in such a sense­less atrocity.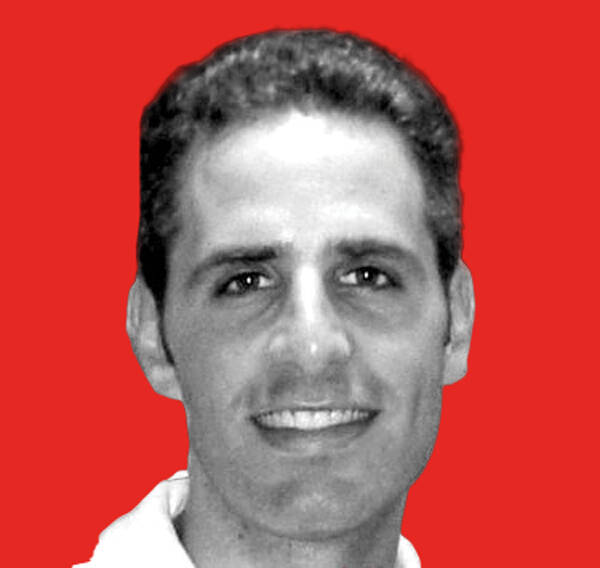 David Siro­ta
is an award­win­ning inves­tiga­tive jour­nal­ist and an
In These Times
senior edi­tor. He served as speech writer for Bernie Sanders'
2020
cam­paign. Fol­low him on Twit­ter @davidsirota.