From Broad City to the Era of the Single, Independent Woman: Female Solidarity Has Gone Mainstream
Amy Schumer, Samantha Bee and Rebecca Traister herald a new epoch of female independence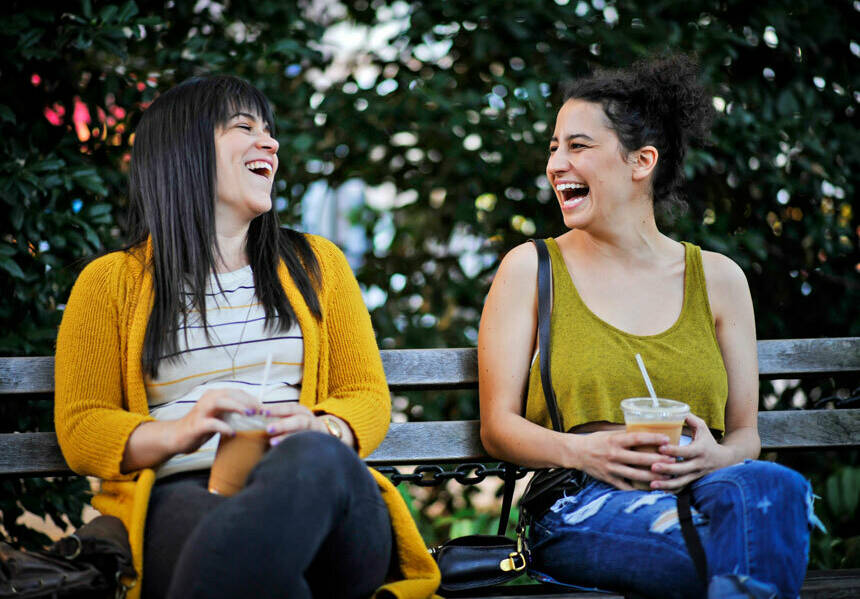 Some­thing new and dynam­ic is afoot with fem­i­nism, and indeed with female sol­i­dar­i­ty, in every­day life and in the media. We are, as Rebec­ca Trais­ter notes in her impor­tant new book, All the Sin­gle Ladies, in a new ​"epoch of sin­gle women" which is reshap­ing our pol­i­tics, fam­i­lies and atti­tudes about gen­der roles. Trais­ter sig­nals the sig­nif­i­cance of the grow­ing num­ber of sin­gle women who are pio­neer­ing a new kind of female adult­hood by post­pon­ing (or avoid­ing) mar­riage, hav­ing chil­dren out of wed­lock (by 2013, ​"about half of first-time births were to unmar­ried women"), and regard­ing anoth­er woman, not a man, as ​"my per­son." Sin­gle women embody the expand­ed pres­ence of inde­pen­dent women in the Unit­ed States, and they tend to favor Demo­c­ra­t­ic can­di­dates and pro­gres­sive pol­i­tics. In 2012, unmar­ried women made up near­ly a quar­ter of the elec­torate and played a key role in Obama's reelec­tion; they will be cen­tral to the 2016 election.
Marriage is no longer a compulsory institution for women, to which Traister says, "Amen!"
Trais­ter deft­ly inter­weaves his­tor­i­cal accounts of past sin­gle women, inter­views with con­tem­po­raries and her own sto­ry, help­ing read­ers see a con­ti­nu­ity — and the cru­cial per­son­al ele­ment — in the rise of sin­gle women as a force. While she doesn't spare sec­ond wavers like Bet­ty Friedan for mar­gin­al­iz­ing sin­gle women (as well as les­bians and women of col­or), she empha­sizes the ties between sec­ond wavers and women today, so that now, being sin­gle is a per­fect­ly rea­son­able choice to make. Mar­riage is no longer a com­pul­so­ry insti­tu­tion for women, to which Trais­ter says, ​"Amen!"
Trais­ter reminds us how sin­gle women (and their friend­ships) have been cast as threat­en­ing through­out his­to­ry (espe­cial­ly recent­ly by right-wing politi­cians and pun­dits), and how, at the same time, many sin­gle women have been suc­cess­ful writ­ers, artists and activists who fought for the end of slav­ery and women's vot­ing and repro­duc­tive rights. And while she points to the free­dom made pos­si­ble for many women by expand­ed employ­ment oppor­tu­ni­ties, she also devotes an entire chap­ter to the rav­ages that racism, sex­ism and pover­ty can inflict on less priv­i­leged sin­gle women.
As I was read­ing Traister's book, I was struck by how the recent rash of TV shows address and give voice to the defi­ant sen­si­bil­i­ties that under­gird this ​"epoch of sin­gle women." Though not all of the cre­ators are sin­gle, these shows mat­ter because they fore­ground the joys and polit­i­cal impor­tance of female sol­i­dar­i­ty, just as Traister's book does so movingly.
Like many, I have been main­lin­ing episodes of The Dai­ly Show alum Saman­tha Bee's game-chang­ing TBS show, Full Frontal, which has received a boat­load of buzz since its Feb­ru­ary 8 debut. A stand­out episode includ­ed her take­down of Texas' high­ly restric­tive abor­tion law and the 231 oth­er anti-abor­tion laws passed around the coun­try since 2010. She intro­duces the bill's 73-year-old white male Repub­li­can co-author, Dan Fly­nn, as ​"this uterus expert" and pro­ceeds to grill him mer­ci­less­ly about the impact of the law. She also inter­views Ilyse Hogue, the head of NAR­AL, on how she is coun­ter­ing all the anti-abor­tion leg­is­la­tion. Hogue answers, ​"We have some memes we're think­ing about." This prompts Bee to ush­er in Stephanie White, head coach of the WNBA's Indi­ana Fever, to pump Hogue up for battle.
Then there's Amy Schumer, who has brought her brand of fem­i­nist (and often raunchy) humor since 2013, with instant­ly clas­sic bits like the Twelve Angry Men – inspired episode about whether she's ​"hot enough" to be on TV, or the ​"Last Fuck­able Day" skit, in which Tina Fey and Patri­cia Arquette help Julia Louis Drey­fus cel­e­brate the day when ​"the media decide when you've final­ly reached the point when you're not believ­ably fuck­able any­more." When Schumer asks the trio when this hap­pens to men, they all laugh in her face. Mean­while, HBO's Girls remains a hit and Broad City's two often-hap­less, sex-pos­i­tive, twen­ty-some­thing sin­gle women have become fem­i­nist heroes, in part because of the pow­er and cen­tral­i­ty of their friendship.
Sol­i­dar­i­ty among women is more impor­tant than ever with the Right seek­ing to take away the repro­duc­tive free­doms that help make female inde­pen­dence pos­si­ble. Traister's book and these TV shows remind us how far female lib­er­a­tion has come, and how much we still need to fight to ensure true equal­i­ty for all women and girls in our country.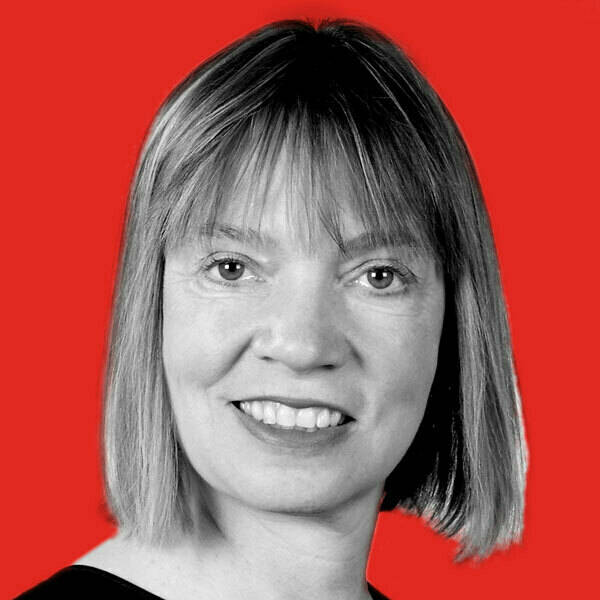 Susan J. Dou­glas
is a pro­fes­sor of com­mu­ni­ca­tions at the Uni­ver­si­ty of Michi­gan and a senior edi­tor at
In These Times
. Her forth­com­ing book is
In Our Prime: How Old­er Women Are Rein­vent­ing the Road Ahead.
.