Single-Payer Healthcare In 5 Minutes Or Less
Everyone is getting behind this prescription for a better healthcare system. But what is it exactly?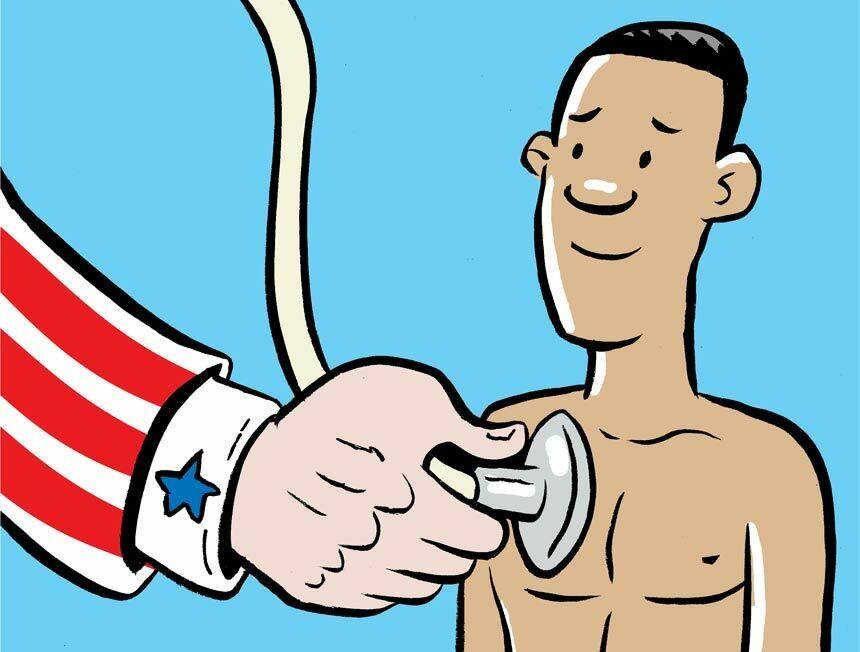 sin•gle-pay•er health•care
noun
1. A health­care sys­tem in which a sole insur­ance provider — for us, Uncle Sam — cov­ers all citizens.
2. One of the more depend­able spaces in ​"Bernie Sanders Speech Bingo."
"Most of the health econ­o­mists I know would love to see sin­gle pay­er — Medicare for all." —New York Times colum­nist Paul Krug­man, who nonethe­less oppos­es sin­gle pay­er because he con­sid­ers it ​"too heavy a [polit­i­cal] lift"
Why Would We Want This?
Our cur­rent sys­tem of pri­vate, for-prof­it insur­ance and its elab­o­rate archi­tec­ture of pre­mi­ums and co-pays leaves 28 mil­lion unin­sured, which could go up if Oba­macare is repealed. Plus, many of those with insur­ance still can't afford the care they need. With the GOP threat­en­ing to kick anoth­er 20-some mil­lion off by repeal­ing Oba­macare, more and more peo­ple are embrac­ing the rad­i­cal notion that maybe poor peo­ple shouldn't die just so cor­po­rate stock­hold­ers can make a few extra bucks. Pro­gres­sives in Con­gress have been propos­ing sin­gle pay­er for decades, and Sanders is expect­ed to put for­ward a new bill short­ly. This time, thanks to con­stituent pres­sure, even some main­stream Dems are start­ing to fall in line.
But That Could Nev­er Work
Actu­al­ly, it has! Cana­da has had a sin­gle-pay­er sys­tem since 1984; Taiwan's has been around since 1995. The Finns have a local­ized sin­gle-pay­er sys­tem with per capi­ta health expen­di­tures less than half those in the U.S. — and they live longer, too. Even here we have a sin­gle-pay­er sys­tem for seniors, called Medicare.
What Are We Wait­ing For?
Those hold­ing their breath for Trump to sign Bernie's health­care bill have long since suf­fo­cat­ed, but there's room for cau­tious hope in the states. Cal­i­for­nia came close in June, when a sin­gle-pay­er bill spear­head­ed by the nurs­es union passed the state Sen­ate before being shelved in the Assem­bly. Some pro­gres­sives wor­ry that a state-lev­el sin­gle-pay­er pol­i­cy could be less finan­cial­ly sta­ble than a nation­al one, but oth­ers see it as an achiev­able first step. After all, Cana­di­an sin­gle pay­er start­ed in a sin­gle province.
Today Blue Cross, Tomor­row the World
Nation­al­ly, there's ener­gy behind an ​"Expand­ed and Improved Medicare-for-All" bill, low­er­ing the qual­i­fy­ing age for Medicare from 65 to 0. It would also elim­i­nate cost-shar­ing and cov­er a wider vari­ety of care, tak­ing a step toward the more ambi­tious goal of ful­ly social­ized med­ical ser­vice, where all facets of health pro­vi­sion — hos­pi­tals, den­tist vis­its, phar­ma­ceu­ti­cals and, hell, even vet­eri­nary care — are detached from the whims of the mar­ket and dis­trib­uted freely and equal­ly in the pub­lic sphere.
This is part of ​"The Big Idea," a month­ly series offer­ing brief intro­duc­tions to pro­gres­sive the­o­ries, poli­cies, tools and strate­gies that can help us envi­sion a world beyond cap­i­tal­ism. Since this writ­ing, Sanders has intro­duced a new bill in the Sen­ate with sev­er­al oth­er Demo­c­ra­t­ic co-spon­sors — for more on the cur­rent momen­tum behind sin­gle-pay­er health­care, read ​"Sin­gle Pay­er Is On the Nation­al Agen­da — And It's Thanks to Peo­ple's Move­ments" by Ben Palmquist.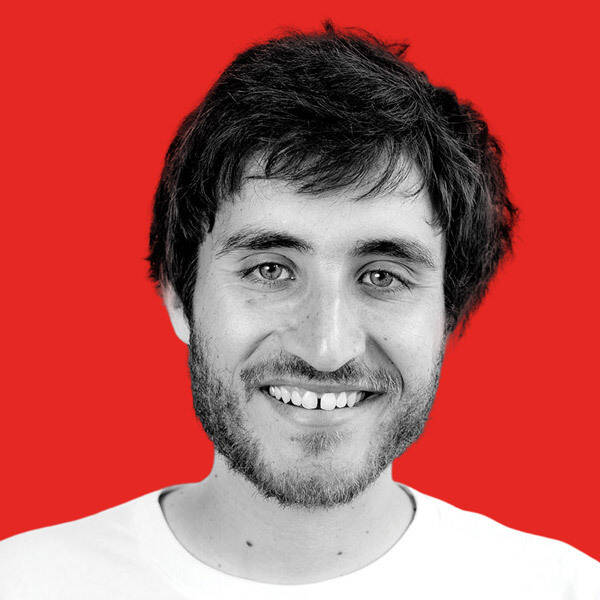 Day­ton Mar­tin­dale is a free­lance writer and for­mer asso­ciate edi­tor at In These Times. His work has also appeared in Boston Review, Earth Island Jour­nal, Har­bin­ger and The Next Sys­tem Project. Fol­low him on Twit­ter: @DaytonRMartind.