Small Stage, Big Impact: Former SNL Cast Member Gary Kroeger on Why He's Running for Office
The progressive Democrat is hoping to carry forward Bernie Sanders' revolution in Iowa.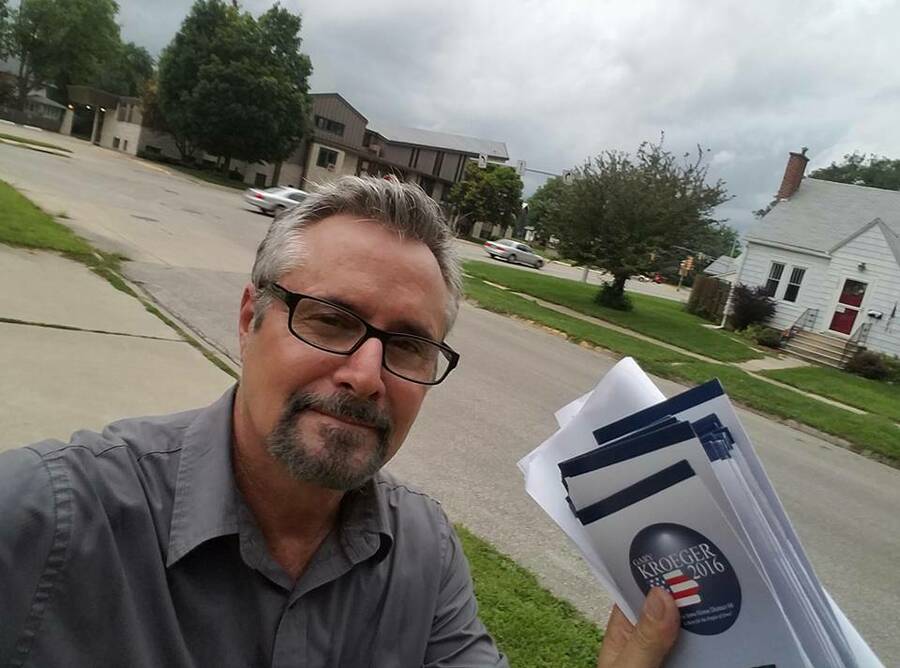 Gary Kroeger moved from Los Angeles to Iowa in the early 2000s, after a long career in show business that included a stint with Saturday Night Live in the early 1980s. He says he wanted his sons to grow up with ​"Iowa values," especially the state's traditional commitment to equality. He's now running to represent the 60th District in Iowa's House of Representatives.
'We can address the issues of racism, of violence, of the environment, locally first. And then let it fan out.'
An early and enthusiastic supporter of Bernie Sanders, Kroger believes that state-level politics can be a tool for carrying forward the Sanders ​"revolution."
"Republicans were getting beat at the presidential level, and they seemed to understand that a lot of the work gets done in statehouses," says Kroeger, a Democrat. ​"This is where legislation lives and breathes that directly affects people."
Since 2010, Democrats have lost more than 900 total legislative seats in statehouses, and they've lost control of 30 legislative chambers. The GOP now holds 4,125 of 7,383 total seats in state legislatures.
In the Iowa General Assembly, Democrats hold a bare majority in the Senate — 26 of 50 seats — but Republicans control the House, 57 to 43. In national politics, Iowa is a swing state, and recent polls show Hillary Clinton and Donald Trump statistically tied. Both of its U.S. senators are Republican.
"I think we've come to understand where we've dropped the ball," Kroeger says. ​"And the revolution that Bernie Sanders was at the center of really did activate people that were feeling apathetic into realizing that we can make a difference. I still feel the momentum of the movement."
District 60 is in northeastern Iowa and includes parts of the cities of Waterloo and Cedar Falls and the University of Northern Iowa. It's ​"a good mix of rural and urban, white collar and blue collar," Kroeger says. The incumbent Republican, Walt Rogers, has held the seat since 2010.
Education is central to Kroeger's campaign. Iowa's public schools have ranked among the best in the nation, historically, but ​"the markers are declining," Kroeger says, ​"and people are asking: Is this the best we can do — a state that used to be at the top, in terms of education?
"My basic premise is that we can set the standard for quality of life, in terms of job opportunities, education and health care. There's absolutely no reason that we can't lead the nation."
Kroeger, 59, works full time as the creative director for an advertising agency in Cedar Falls. He knocks on doors and talks to potential voters in the evenings, on weekends and sometimes during his lunch break. He is assisted by about 20 people — volunteers who help him canvass, send mailers and strategize. Kroeger also maintains the blog Gary Has Issues.
He recently spoke with In These Times about his bid, Bernie Sanders and the importance of leading by example.
You talk to a lot of conservatives and seem to make a point of reaching out across the partisan divide. Why?
My gut feeling is that voters are tired of the rancor, and they're looking for people who can bridge that. That's why I like to express respect for the person even if we are ideologically opposed. I don't like certain ideas on the other side. But I can say, ​"I understand that you sincerely feel this way." So that has been my approach. And I think I'm answering a call that people are asking for. Even if they're baby steps, it leads to better understanding and more respect.
What are you hearing about Donald Trump?
Well, it isn't a scientific poll — you knock on 20 doors, and two to four are home, and one in five will actually in engage in conversation. But I'm hearing from those who engage, ​"I'm so tired of the national scene, I might not even vote." To which I say, ​"Well, let's look at the down-ticket (races)." Because what a legislator at the state level can do, in terms of jobs and environment and education, is still relevant.
As a political novice, what advice can you offer to other people thinking about getting into politics?
Everyone wants to put a formula on how you win. And, of course, there are formulaic elements — knocking on doors, putting up yard signs, sending out thank you notes. Absolutely. But you also have to be yourself. I'm told quite often, ​"You shouldn't go into that area." And I'm saying all the time, ​"Yeah, but that issue is me." I have to listen to myself and ask: Am I comfortable with the candidate I'm becoming? I'm always going back to why did I get into this? And where do I stand on these issues?
What's an example of an issue people tell you to stay away from?
Gun control. I've had these conversations at the doors. I ask, ​"Will you just listen to me for a minute? I don't want to take your guns away. I just want to make sure everyone is as responsible with them as I know you are." Now the door is open a little.
Have you seen any effects of the Bernie Sanders campaign in your own race?
When push comes to shove, we all knew we were riding the long shot. We all knew that the possibility was there that (his campaign) wouldn't go all the way. And now that it hasn't, we have to believe, collectively, that the spirit can still go all the way. We're going to see a different president, any way you look at it. But I don't believe that our concern about our country becoming a plutocracy, which it already is — I don't see that going away. I don't see young people, white collar, blue collar, whoever, suddenly saying, ​"Well, we lost. We're a corporatized America and that's all we can ever be." Now it's been put out in the open that we have a situation where money is controlling democracy — which is the antithesis of democracy. We're aware of it.
About a month ago, there was a young black man shot in his car, and then the horrific situation (in Dallas) with the police officers being shot. And I posted how sad all of it was, and I admitted that in that moment I don't know what to do. I want to have the conversations and be transparent, but I honestly don't know what the next move is. Sometimes, we simply have to be honest and then we can find answers. And a friend wrote and said, ​"Gary, stop trying to solve the world's problems. Let's fix our neighborhood."
And that thought was huge for me. We can address the issues of racism, of violence, of the environment, locally first. And then let it fan out. Perhaps here in my little district in the state of Iowa, we can create new templates for how things can look. What if Kansas someday looks to Iowa and says, ​"That's how you spend money on education." What if Michigan says, ​"That's the way you take care of seniors and veterans." That gave me a lot of hope and energy. If we can do more things right, that's how it radiates and that's how we lead by example.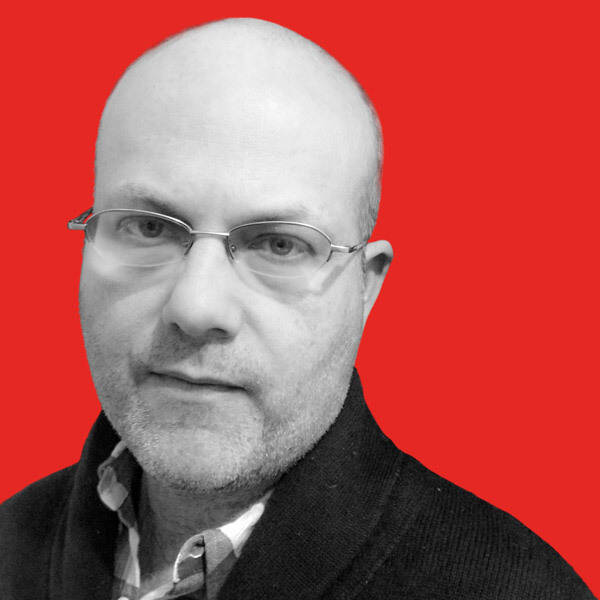 Theo Anderson
is an In These Times contributing writer. He has a Ph.D. in modern U.S. history from Yale and writes on the intellectual and religious history of conservatism and progressivism in the United States. Follow him on Twitter @Theoanderson
7
.