Spotlight on Dark Money
Now is the moment when the grassroots can overturn Citizens United.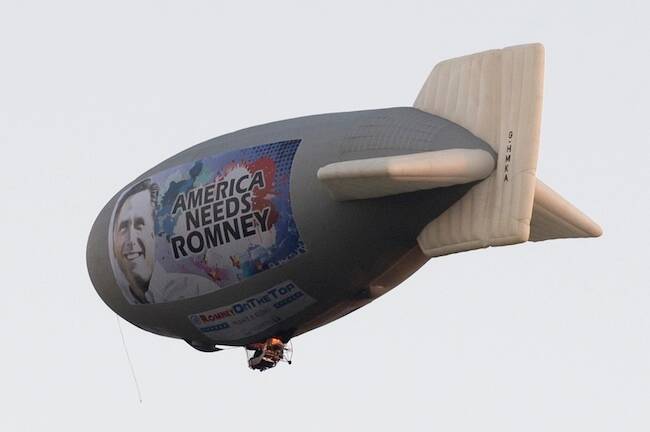 The re-elec­tion of Pres­i­dent Barack Oba­ma and the strength­ened Demo­c­ra­t­ic major­i­ty in the U.S. Sen­ate present an oppor­tu­ni­ty to undo Cit­i­zens Unit­ed—an oppor­tu­ni­ty that would not have been pos­si­ble had Mitt Rom­ney won or the Sen­ate major­i­ty flipped.
Over the past three years, millions of Americans have expressed their support for overturning Citizens United, including through Colorado and Montana ballot initiatives that each passed with almost 75 percent of the vote on November 6.
Rom­ney was on record sup­port­ing the deci­sion. In fact, he want­ed to expand it to repeal the cen­tu­ry-old ban on cor­po­ra­tions giv­ing direct­ly to can­di­dates from their treasuries.
Although Sen­ate Democ­rats are still far short of a fil­i­buster-proof major­i­ty, they do have more lever­age — if they have the sta­mi­na and stom­ach — to insist on some ame­lio­ra­tions of Cit­i­zens Unit­ed. And they have the plat­form to demand that the vacan­cies be filled on the Fed­er­al Elec­tion Com­mis­sion, which have crip­pled enforce­ment of the weak laws that remain ​"con­sti­tu­tion­al" under this Court.
The most impor­tant near-term oppor­tu­ni­ty pre­sent­ed by the elec­tion results, how­ev­er, is the pow­er of the Sen­ate to inves­ti­gate the dark mon­ey in this elec­tion and to press the IRS to do the same. The Oba­ma admin­is­tra­tion, for its part could more strict­ly reg­u­late non­prof­its involved in elec­toral politics.
Those who con­trol the hear­ing agen­da in the Sen­ate have pow­er, if they would use it. Pri­or to the elec­tion, 24 sen­a­tors were on record call­ing for a con­sti­tu­tion­al amend­ment of some kind to over­turn Cit­i­zens Unit­ed. In the new Sen­ate, that num­ber will like­ly grow to a major­i­ty of the majority.
That's why the Cen­ter for Media and Democ­ra­cy is launch­ing a peti­tion demand­ing a Sen­ate inves­ti­ga­tion of dark mon­ey laun­dered in this elec­tion. We want the Koch broth­ers and Karl Rove called to tes­ti­fy under oath about their oper­a­tions and sub­ject to sub­poe­na. We invite you to join us in this effort.
But over­turn­ing Cit­i­zens Unit­ed and relat­ed deci­sions will only hap­pen through the grass­roots move­ment that is ris­ing in this coun­try to reject the Court's rul­ing. That move­ment is demand­ing lim­its on mon­ey spent to influ­ence elec­tions and on exces­sive cor­po­rate pow­er in our democracy.
Over the past three years, mil­lions of Amer­i­cans have expressed their sup­port for over­turn­ing Cit­i­zens Unit­ed, includ­ing through two statewide bal­lot ini­tia­tives that each passed with almost 75 per­cent of the vote Novem­ber 6, in Col­orado and Mon­tana. Well over one hun­dred sim­i­lar res­o­lu­tions have passed in cities and towns, through the efforts of activists and a coali­tion of pub­lic inter­est groups work­ing togeth­er through unit​ed4thep​eo​ple​.org.
Dur­ing this elec­tion — the most expen­sive in the his­to­ry of the world — the Amer­i­can peo­ple wit­nessed more than a bil­lion dol­lars spent on pro­pa­gan­da, with almost no real trans­paren­cy. David Koch has called his part an ​"invest­ment," and although he did not get the return he want­ed this time, some may think — as oth­ers fear — that a lit­tle more cash next time might buy the White House and Con­gress for the .000001%. But more and more Amer­i­cans are demand­ing that Cit­i­zens Unit­ed be reversed, and with this elec­tion, they have a pres­i­dent and at least two dozen sen­a­tors (along with dozens of return­ing House mem­bers) on the record join­ing them. And that is indeed cause for real hope for real change.
Lisa Graves
is the Co-Direc­tor of Doc­u­ment­ed. She pre­vi­ous­ly served as the Chief Coun­sel for Nom­i­na­tions for the U.S. Sen­ate Judi­cia­ry Com­mit­tee. She was also Deputy Assis­tant Attor­ney Gen­er­al in the Office of Pol­i­cy Devel­op­ment at the U.S. Depart­ment of Jus­tice, where she vet­ted poten­tial judi­cial nom­i­nees. She pre­vi­ous­ly led the Cen­ter for Media and Democ­ra­cy (CMD) where she spear­head­ed the launch of ALEC Exposed. She is an Advi­sor to UnKoch My Cam­pus and on the Board of Direc­tors of CMD.