The Uncolonized Mind: An Iraqi-American Artist Explores Memory, Star Wars and Bad Translations
Michael Rakowitz on his latest exhibition.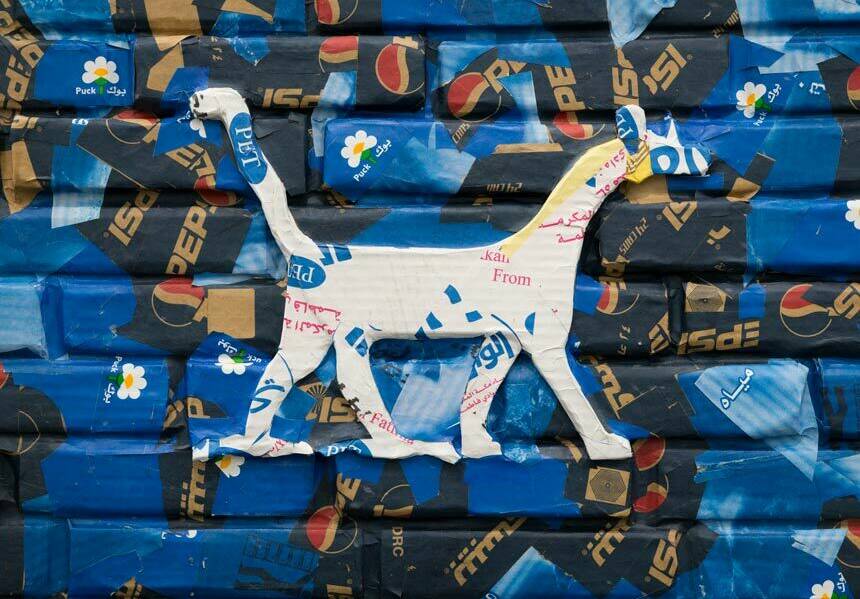 Iraqi-American artist Michael Rakowitz's exhibition at the Museum of Contemporary Art Chicago, Backstroke of the West, explores hostility and hospitality through installations like ​"Enemy Kitchen," a pop-up food truck that serves Iraqi dishes, and ​"The invisible enemy should not exist," an ongoing project to create replicas of every item looted from the Iraqi National Museum (some stolen during the U.S. occupation). In These Times spoke with Rakowitz about his work.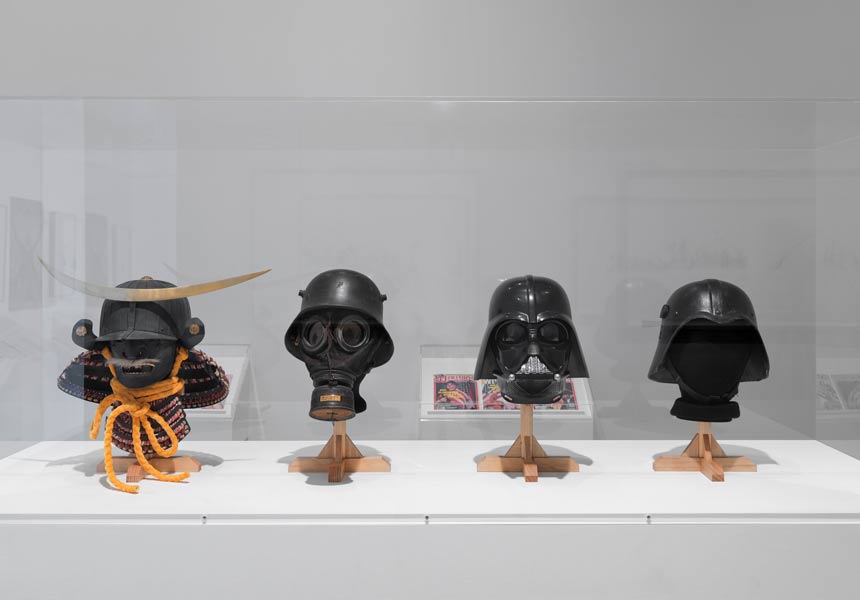 Backstroke of the West comes from a Chinese bootleg mistranslation of Revenge of the Sith. How do you use translation in your work?
When I read this absurd title, Backstroke of the West, I mean, it's hilarious. But it also makes reference to the backwardness of the West and the way that it's always looking to set up this binary where the East is seen as backwards.
"The invisible enemy should not exist" is a translation of Aj-ibur-shapu, the main avenue that ran through the Ishtar Gate in Babylon. It's such a weird phrase, but it's so beautiful. And I thought that it said so much about the Bush doctrine. The invisible enemy could be anything: the trucks Colin Powell said were roaming the Iraqi desert, the chemical weapons that never materialized.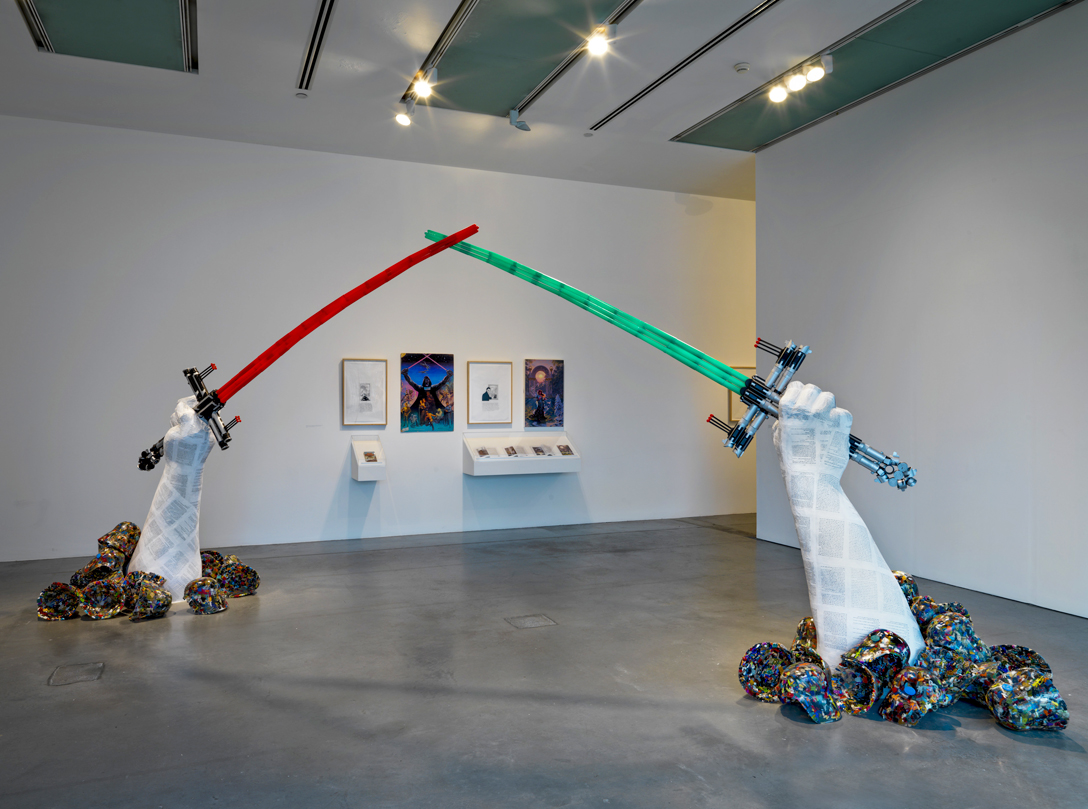 What do you want it to feel like when viewers encounter your replicas?
I want them to be these uncomfortable ghosts. When you walk into that room, you're walking through the backside of the Ishtar Gate — a plaster, plywood and two-by-four reconstruction that the Iraqis ended up commissioning to replace the original, which was taken by the Germans in the early 20th century. I acknowledge the fact that it's a beautiful object, but [my reconstruction] is a beautiful object made out of the Arabic version of these Western brands like Pepsi and Lipton and all these other neoliberal tentacles squeezing the life out of the Middle East.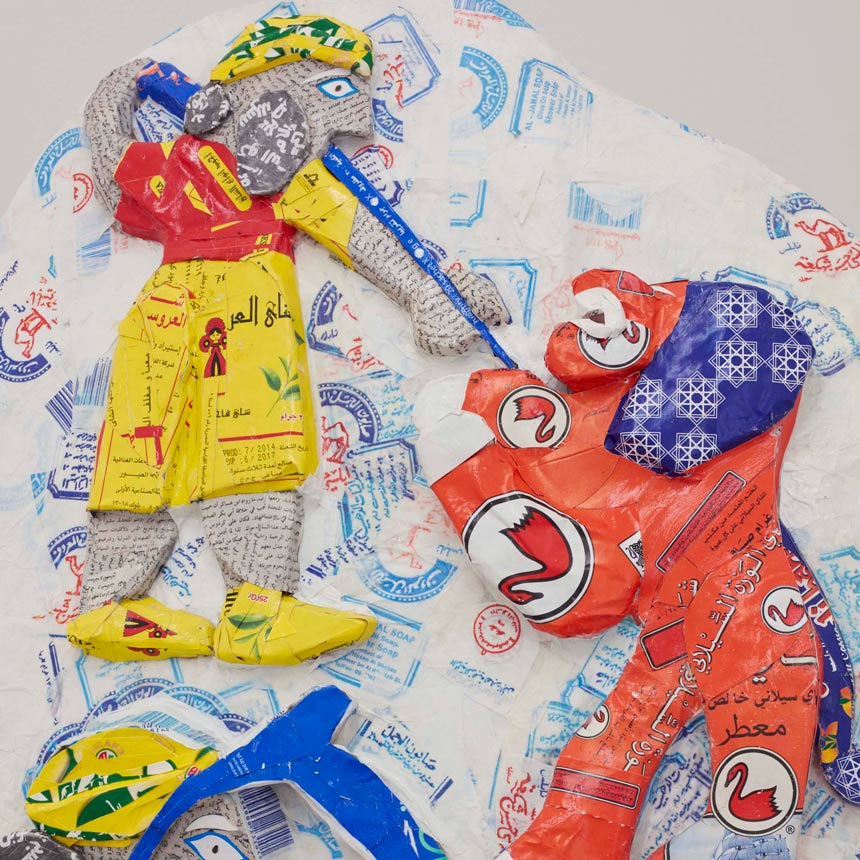 How does your work envision Iraq's future?
Magritte would say that they can't colonize my brain, that this is the last radical space. It's a form of Sumud [Arabic for resilience] to keep recipes alive, to keep memories alive, to not allow Zionism to loot everything from the imagination, to keep alive the reality of what the Middle East was like before.
Backstroke of the West, Museum of Contemporary Art Chicago, through March 4.
Socialism ... Seriously
"The most fun and accessible introduction to socialist ideas I've ever read."—Anand Gopal
For a limited time, when you donate $20 or more to support In These Times, we'll send you a copy of the new, expanded edition of Socialism ... Seriously by Danny Katch.

Tamara Nassar
is an assistant editor at The Electronic Intifada. She can be found on twitter @TamaraINassar.