Stop Telling Us To Be Terrified. We Should Be Pissed.
Fear makes us freeze. Anger makes us fight back.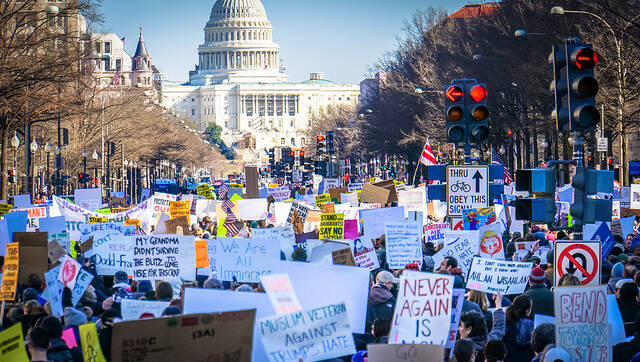 Plain old fear isn't enough any­more, appar­ent­ly. Since the elec­tion, dozens of head­lines and essays have urged us to be ter­ri­fied about the admin­is­tra­tion of Don­ald Trump.
"Intimidation is the most powerful tool of every would-be and actual tyrant."
A par­tial list of things that you must be ter­ri­fied about includes: Steve Ban­non's influ­ence, Trump's unhinged opti­mism, Trump's utter incom­pe­tence, Trump's Cab­i­net picks, Trump, him­self, just in gen­er­al, and most of his actions since tak­ing office, Trump's impact on cli­mate-change, Trump and the GOP's plan to repeal Oba­macare, the impli­ca­tions of Trump's poli­cies for women and his treat­ment of the press. One piece called Trump's behav­ior not only ter­ri­fy­ing but ​"pet­ri­fy­ing," which lit­er­al­ly means fear so acute that it cre­ates paralysis.
Trump's behav­ior and agen­da are hideous for these rea­sons and many more. But are ter­ror and paral­y­sis real­ly what we should encour­age? They're under­stand­able, but call­ing Trump and his cabal of char­la­tans, flunkies and lunatics ​"ter­ri­fy­ing" gives them a cer­tain per­verse respect. And it plays right into their agen­da. Intim­i­da­tion is the most pow­er­ful tool of every would-be and actu­al tyrant. Bet­ter to be feared than loved if you can­not be both, as Nic­colò Machi­avel­li advised.
The odd thing about the ubiq­ui­ty of the ​"ter­ri­fy­ing" mantra is that it cuts against what is maybe the most deeply ingrained tru­ism in all of Amer­i­can pol­i­tics: ​"The only thing we have to fear is fear itself," as Franklin Roo­sevelt said in his first inau­gur­al address, a warn­ing that was repeat­ed most recent­ly, if less mem­o­rably, in Barack Obama's farewell speech in ear­ly Jan­u­ary: ​"Democ­ra­cy can buck­le when it gives in to fear … So let's be vig­i­lant, but not afraid."
Com­pare the cur­rent drum­beat of fear-mon­ger­ing with the Tea Par­ty and its dom­i­nant emo­tion: anger. Tea Partiers were pissed. Out­raged. As a New York Times writer not­ed, in mid-2010: ​"The seething anger that seems to be an indige­nous aspect of the Tea Par­ty move­ment … is already reshap­ing our polit­i­cal landscape."
Indeed, it was. A 2013 analy­sis found that the move­ment was respon­si­ble for between 2.7 and 5.5 mil­lion addi­tion­al votes for the GOP in the House in the 2010 elec­tion, in which Repub­li­cans gained con­trol of that cham­ber by pick­ing up 63 seats and cre­at­ed a fortress against pro­gres­sive poli­cies being con­sid­ered, much less passed, for the remain­der of the Oba­ma administration.
There's an estab­lished sci­ence and psy­chol­o­gy to this. Fear clouds judge­ment and forces retreat, which is why Tea Partiers didn't hold up signs telling each oth­er to be ter­ri­fied. They got angry and demand­ed that the gov­ern­ment stay the hell away from their Social Secu­ri­ty and Medicare.
Anger engages the mind and ignites more of the emo­tions that the ​"resis­tance" needs to cul­ti­vate right now. It ​"not only moves us toward what we want but fuels opti­mism, cre­ative brain­storm­ing, and prob­lem solv­ing by focus­ing mind and mood in high­ly refined ways," as Psy­chol­o­gy Today recent­ly not­ed. ​"Brain­wise, it is the polar oppo­site of fear, sad­ness, dis­gust, and anx­i­ety — feel­ings that prompt avoid­ance … When the gall ris­es, it pro­pels the irate toward chal­lenges they oth­er­wise would flee."
The rea­sons to feel fear are plen­ty obvi­ous. They don't need to be encour­aged. When you're told to be ter­ri­fied, be out­raged instead. It'll do you and the move­ment a lot more good, and go a lot fur­ther in pro­duc­ing the hope, cre­ativ­i­ty and deter­mi­na­tion that we need to meet the cur­rent challenges.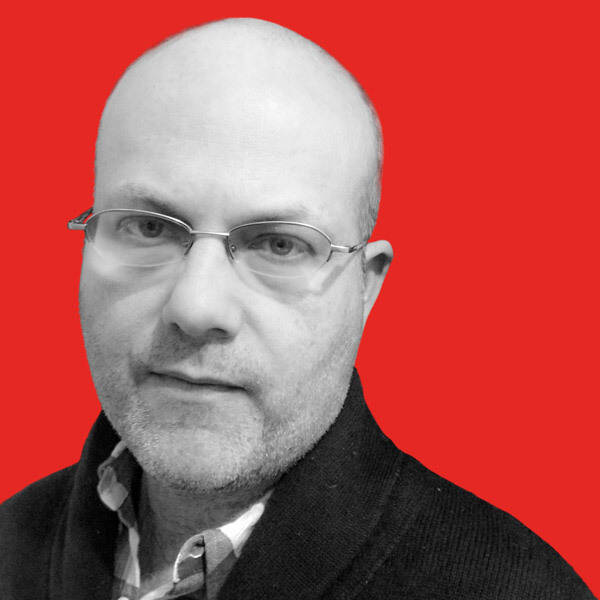 Theo Ander­son
is an In These Times con­tribut­ing writer. He has a Ph.D. in mod­ern U.S. his­to­ry from Yale and writes on the intel­lec­tu­al and reli­gious his­to­ry of con­ser­vatism and pro­gres­sivism in the Unit­ed States. Fol­low him on Twit­ter @Theoanderson
7
.