Why Stuart Hall Mattered
The Marxist intellectual revolutionized how we think about pop culture. But the U.S. media barely noted his death.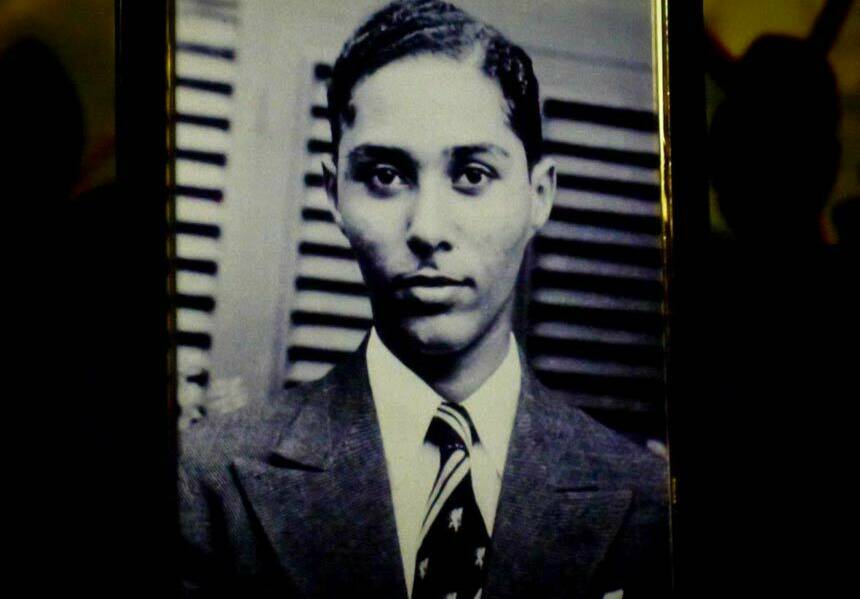 Imag­ine the unimag­in­able for just a minute. A tow­er­ing Marx­ist pub­lic intel­lec­tu­al — who influ­enced mul­ti­ple gen­er­a­tions of pro­fes­sors and their stu­dents — dies, and the U.S. press is filled with enco­mia about what he meant.
When Stuart Hall died February 10, the outpouring in the British press over an avowedly left-wing, anti-racist, anti-imperialist activist and theorist of the highest order served as just another reminder of the impoverishment of intellectual life in the United States.
When Stu­art Hall died Feb­ru­ary 10, the out­pour­ing in the British press over an avowed­ly left-wing, anti-racist, anti-impe­ri­al­ist activist and the­o­rist of the high­est order served as just anoth­er reminder of the impov­er­ish­ment of intel­lec­tu­al life in the Unit­ed States. Here, Hall was known pri­mar­i­ly in aca­d­e­m­ic cir­cles; the New York Times report­ed his pass­ing sev­en days late.
As one of the found­ing fig­ures of cul­tur­al stud­ies, Hall's con­tri­bu­tions to aca­d­e­m­ic dis­course can­not be overem­pha­sized. It's hard to imag­ine now,
 with com­mu­ni­ca­tion stud­ies one of the most pop­u­lar majors in the Unit­ed States, that in the 1960s and ear­ly 1970s, study­ing the media was regard­ed as beneath con­tempt. There was an elit­ist hier­ar­chy affirm­ing ​"high" cul­ture as pos­sess­ing qual­i­ty, rig­or and vir­tu­os­i­ty, and ​"low" or pop­u­lar cul­ture as being banal, trashy and hard­ly worth aca­d­e­m­ic atten­tion. Hall, as the direc­tor of the Cen­tre for Con­tem­po­rary Cul­tur­al Stud­ies at Birm­ing­ham Uni­ver­si­ty, changed that.
A Marx­ist the­o­rist who loved pop­u­lar cul­ture — espe­cial­ly Amer­i­can pop­u­lar cul­ture — Hall under­stood that the British stu­dents he was teach­ing in the mid-1960s were defin­ing them­selves through music, Amer­i­can films, mag­a­zines and TV shows. His 1964 book The Pop­u­lar Arts, co-authored with Pad­dy Whan­nel, sought to legit­i­mate the analy­sis of pop cul­ture, both for its ide­o­log­i­cal valences and as a way to engage stu­dents. ​"We want­ed to know," he told me in a 2011 inter­view, ​"what was the dream life of the masses."
Hall launched a series of stud­ies that took media texts very seri­ous­ly. The rea­sons, con­tro­ver­sial then, are obvi­ous today. Mil­lions of peo­ple con­sume pop­u­lar media — more than read, say, Hen­ry James, the sub­ject of Hall's ditched dis­ser­ta­tion — and have their iden­ti­ties and ideas shaped by them. And in those texts lie pow­er­ful atti­tudes about race, gen­der, class, crime, mil­i­tarism, and who deserves to hold pow­er and who doesn't.
Stu­art helped rede­fine what was meant by ​"ide­ol­o­gy." Draw­ing from the work of Anto­nio Gram­sci, the Ital­ian the­o­rist jailed by Mus­soli­ni for a decade, Hall insist­ed that ide­ol­o­gy was not only a spe­cif­ic set of ideas, like Com­mu­nism or Catholi­cism; it was the every­day, ​"com­mon­sense" val­ues and atti­tudes embed­ded in media, which often ben­e­fit­ed elites while also address­ing the aspi­ra­tions of every­day peo­ple by giv­ing lip ser­vice to equal­i­ty or upward mobil­i­ty. Such com­mon sense can also pit non-elites against each oth­er, by, say, equat­ing crim­i­nal­i­ty with peo­ple of col­or in the news or rein­forc­ing sub­servient roles for women. Hall insist­ed that expos­ing how ide­o­log­i­cal mes­sages are embed­ded in ​"just enter­tain­ment" is the job of aca­d­e­mics and pub­lic intellectuals.
Yet in his famous 1973 arti­cle, ​"Encod­ing and Decod­ing in 
the Tele­vi­sion Dis­course," Hall chal­lenged the clas­si­cal Marx­ist notion that view­ers were pas­sive dupes manip­u­lat­ed into acqui­es­cence by the media. Some audi­ence mem­bers may accept the dom­i­nant mean­ings embed­ded in media texts, but oth­ers reject them. Still oth­ers devel­op a ​"nego­ti­at­ed" read­ing, accept­ing some but not all ele­ments of a news sto­ry or TV show. Not only did this blow apart the received wis­dom about nar­co­tized con­sumers of pop­u­lar cul­ture, it also stim­u­lat­ed new lines of inquiry about the media that legit­i­mat­ed the entire field. The fact that pro­gres­sive pub­li­ca­tions like In These Times or The Nation fea­ture media crit­i­cism and analy­sis is a direct result of his work.
Hall coined the term ​"Thatch­erism" and under­stood, regret­ful­ly, the Right's ​"con­struc­tion of a new agen­da" in the 1980s that won ​"the con­sent of very sub­stan­tial sec­tions of the sub­or­di­nat­ed and dom­i­nat­ed class­es." Yet despite polit­i­cal dis­ap­point­ments, he nev­er failed to rail against neo-lib­er­al­ism (which he described as an infec­tion) and its effects on increased inequality.
At the end of his life, though he was more dis­cour­aged than he had been in 30 years, he con­tin­ued to advo­cate for, as Gram­sci put it: ​"pes­simism of the intel­lect, opti­mism of the will."
Amen to that. We owe him a mon­u­men­tal debt.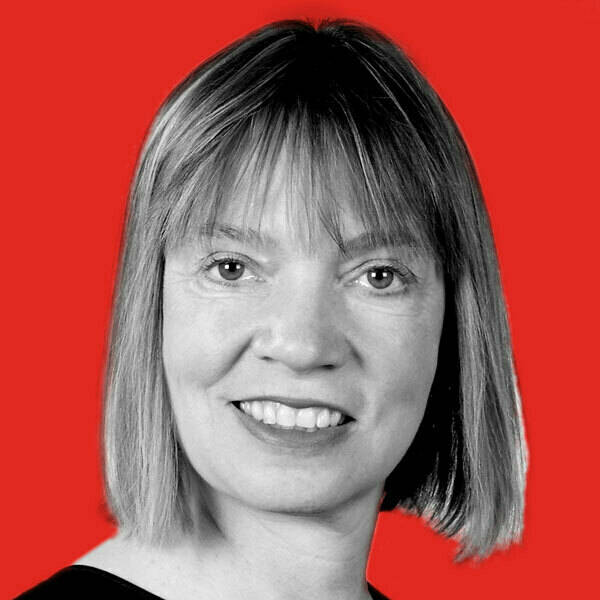 Susan J. Dou­glas
is a pro­fes­sor of com­mu­ni­ca­tions at the Uni­ver­si­ty of Michi­gan and a senior edi­tor at
In These Times
. Her forth­com­ing book is
In Our Prime: How Old­er Women Are Rein­vent­ing the Road Ahead.
.