The Secret History of Superdelegates
In July, 712 Democratic officials will decide the nomination—just as the party planned it.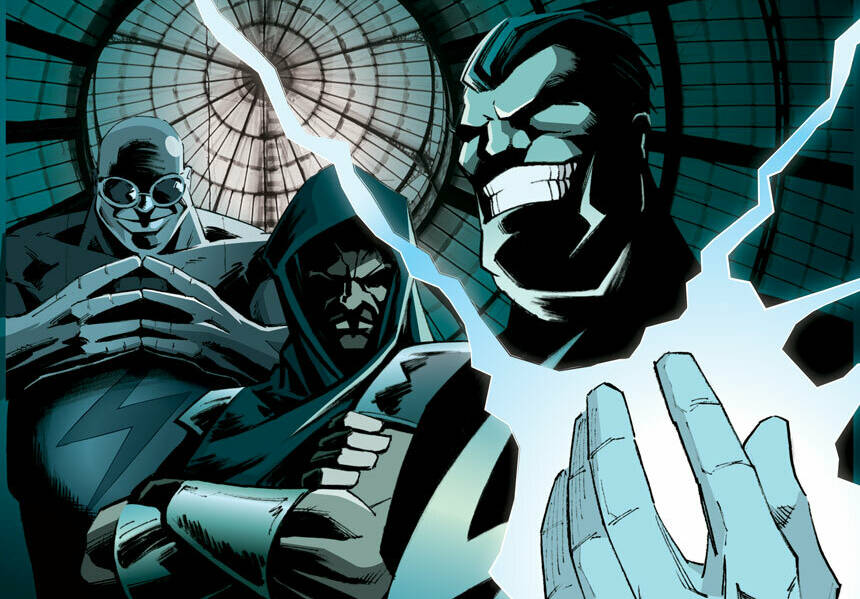 Since its launch, a specter has haunt­ed Bernie Sanders' run for the Demo­c­ra­t­ic nom­i­na­tion. It's not his age, though at 74 he would be the old­est pres­i­dent in Amer­i­can his­to­ry. And it's not that he's an avowed social­ist, the label that a mere eight years ago was used to smear Barack Oba­ma as a sin­is­ter, alien threat to the Amer­i­can way of life. Rather, it has been the so-called superdel­e­gates — the 712 Demo­c­ra­t­ic Par­ty insid­ers who are free to vote at the nom­i­nat­ing con­ven­tion for the can­di­date of their choosing.
"Superdelegates don't 'represent the people' … I'll do what I think is right for the country."
The cor­po­rate media's ear­ly inclu­sion of the superdel­e­gates in the del­e­gate count cre­at­ed the impres­sion of an inevitable Clin­ton nom­i­na­tion. Sev­en­ty-three per­cent of superdel­e­gates — 520 of the 712 — have pledged their sup­port to the for­mer sec­re­tary of state, but superdel­e­gates are free to change their minds any time before the Demo­c­ra­t­ic Nation­al Con­ven­tion in July.
By Feb­ru­ary 20, when only three states had held nom­i­nat­ing con­tests, such report­ing had con­ferred on the Clin­ton cam­paign an aura of insur­mount­abil­i­ty, lead­ing some vot­ers to ques­tion whether their votes tru­ly mat­tered. Even as Sanders won a string of con­tests at the end of March to nar­row Clinton's lead, superdel­e­gates in those states stub­born­ly clung to Clin­ton. Despite the sec­ond-biggest vic­to­ry ever in a con­test­ed New Hamp­shire Demo­c­ra­t­ic pri­ma­ry, Sanders was cred­it­ed with the same num­ber of total del­e­gates as Clin­ton, thanks to superdelegates.
This has rubbed many the wrong way. There have been wide­spread calls to abol­ish the superdel­e­gate sys­tem — and not all from the Sanders camp. Even Mitt Romney's 2012 cam­paign man­ag­er, Matt Rhoad­es, called the sys­tem ​"unfair."
The atti­tude of Demo­c­ra­t­ic Par­ty big­wigs hasn't helped. When a Sanders sup­port­er crit­i­cized superdel­e­gate Howard Dean for stick­ing with Clin­ton despite Sanders' land­slide vic­to­ry in Ver­mont, Dean tweet­ed back: ​"Superdel­e­gates don't ​'rep­re­sent the people'…I'll do what I think is right for the country."
In an added twist, the Sanders cam­paign sug­gest­ed in April that if nei­ther can­di­date reach­es the 2,383-delegate thresh­old for vic­to­ry from pledged del­e­gates, it will attempt to win the nom­i­na­tion by flip­ping superdel­e­gates with the argu­ment that Sanders is more elec­table. Crit­ics have called the strat­e­gy hyp­o­crit­i­cal, giv­en Sanders' invo­ca­tion of demo­c­ra­t­ic rev­o­lu­tion and his ear­li­er crit­i­cism of superdelegates.
The Demo­c­ra­t­ic Party's bizarrely unde­mo­c­ra­t­ic process rais­es an obvi­ous ques­tion: Why did it choose to insti­tute such a sys­tem? To answer that, you need to go back to the Hunt Com­mis­sion, which in 1982, invent­ed the superdelegate.
The pro­ceed­ings of that Com­mis­sion were nev­er pub­lished, so In These Times went to the Nation­al Archives in Wash­ing­ton, D.C., to study the tran­scripts of the sev­en-month-long dis­cus­sions. The records paint a pic­ture of a par­ty eager to win and con­vinced that, in order to do so, it must return con­trol of the nom­i­nat­ing process to top offi­cials. It's a strat­e­gy that reflects a shift in the par­ty since the 1970s, away from the grass­roots — a shift that has led to ten­sions with­in the par­ty that are boil­ing to the sur­face with Bernie Sanders' campaign.
A TALE OF TWO COMMISSIONS
In many ways, the Hunt Com­mis­sion was formed as a rebuke to a com­mis­sion con­vened by the Demo­c­ra­t­ic Nation­al Com­mit­tee (DNC) a decade ear­li­er, also to over­haul the nom­i­nat­ing process: the 1969 – 1970 McGov­ern-Fras­er Commission.
Pri­or to 1970, the nom­i­nat­ing process had been any­thing but demo­c­ra­t­ic. Pri­maries, intro­duced at the turn of the cen­tu­ry, were few and non-bind­ing. Par­ty mem­bers had carte blanche to select the can­di­date at the con­ven­tion. At the 1968 Demo­c­ra­t­ic con­ven­tion, the pro-Viet­nam War can­di­date Hubert Humphrey won the nom­i­na­tion over anti­war Sen. Eugene McCarthy by court­ing par­ty hon­chos, hav­ing not run in a sin­gle pri­ma­ry — mean­while, McCarthy had won more pri­maries than any oth­er candidate.
Humphrey's win out­raged McCarthy sup­port­ers and exac­er­bat­ed the split between pro- and anti­war camps. Fist­fights broke out on the con­ven­tion floor while police clubbed and tear-gassed pro­test­ers outside.
The mêlée prompt­ed the for­ma­tion of the McGov­ern-Fras­er Com­mis­sion, which rewrote the rules gov­ern­ing par­ty nom­i­na­tions. Charg­ing that vot­er par­tic­i­pa­tion in the 1968 elec­tion had been ​"illu­so­ry," the commission's 1970 rules shift­ed the bal­ance of pow­er from par­ty lead­ers to the rank and file, man­dat­ing that del­e­gates be cho­sen in forums open to all par­ty mem­bers. These rules would lead to an explo­sion in the num­ber of pri­maries. They more than dou­bled from 17 in 1968 to 35 in 1980. While only 13 mil­lion Amer­i­cans par­tic­i­pat­ed in the 1968 nom­i­nat­ing process, 32 mil­lion did in 1980. Pre­vi­ous­ly piv­otal, the Demo­c­ra­t­ic Nation­al Con­ven­tion became more symbolic.
Over the course of the next three elec­tions, how­ev­er, the par­ty suf­fered two land­slide loss­es. First, in 1972, lib­er­al anti­war Sen. George McGov­ern (S.D.) suf­fered an unprece­dent­ed 49-state defeat to Richard Nixon. Then, in 1980, Pres­i­dent Jim­my Carter lost to Ronald Rea­gan by a resound­ing 10 per­cent of the pop­u­lar vote.
Par­ty high­er-ups con­clud­ed that the 10-year exper­i­ment with democ­ra­ti­za­tion had been a fail­ure. ​"The news for Democ­rats is not good," read a 1981 report com­mis­sioned by the DNC. Not only were Democ­rats los­ing elec­tions, but par­ty mem­ber­ship was pre­cip­i­tous­ly drop­ping. Accord­ing to Uni­ver­si­ty of Michi­gan polling cit­ed in the report, 41 per­cent of the elec­torate called them­selves Democ­rats in May 1980; a year lat­er, only 31 per­cent did, while those iden­ti­fy­ing them­selves as Inde­pen­dents had shot up 8 points to 42 per­cent. More alarm­ing, the pro­por­tion call­ing them­selves Repub­li­cans increased from 23 per­cent to 27 per­cent. The Democ­rats were con­cerned their don­key was head­ed toward extinction.
There are many expla­na­tions for this decline — vot­er apa­thy, dis­il­lu­sion­ment with pol­i­tics, the rise of more can­di­date-cen­tered cam­paigns — but the DNC seized upon one that lay with­in its con­trol: the McGov­ern-Frasi­er Com­mis­sion reforms.
"By bring­ing the process ​'to the peo­ple,' the Demo­c­ra­t­ic Par­ty has lost its lead­er­ship, col­lec­tive vision and ties to its past," stat­ed a white paper pro­duced by California's 43rd and 44th Assem­bly Dis­trict Demo­c­ra­t­ic Coun­cils in May 1981.
Enter the Hunt Com­mis­sion. Win­ning elec­tions was its goal. DNC Chair Charles Man­att told com­mis­sion mem­bers at the first ses­sion, ​"Improv­ing the nom­i­nat­ing process will bring us vic­to­ry in 1984, and by God…that's what we're all about."
COVERT ORI­GINS
From August 1981 to Feb­ru­ary 1982, the 70-mem­ber com­mis­sion met in some of Wash­ing­ton, D.C.'s most sto­ried hotels. From the Capi­tol Hilton to the Mayflower — a mec­ca for the capital's rich and pow­er­ful, where Franklin Roosevelt's right-hand man first penned the line ​"the only thing we have to fear is fear itself" — a group of labor lead­ers, high-rank­ing par­ty func­tionar­ies, sen­a­tors, rep­re­sen­ta­tives, gov­er­nors and may­ors ham­mered out the nit­ty-grit­ty details of reform.
The gath­er­ing got off on a light note when Min­neapo­lis May­or Don Fras­er joked that the par­ty could sim­ply announce it wouldn't nom­i­nate any­one select­ed through the pri­maries. This, the tran­script notes, elicit­ed ​"gen­er­al laughter."
The very democ­ra­cy of the pri­ma­ry process appears to have made the Com­mis­sion mem­bers ner­vous. They felt they had to give par­ty elites — elect­ed offi­cials and high-rank­ing par­ty mem­bers — a greater hand in choos­ing can­di­dates, or as Xan­dra Kay­den, a mem­ber of the Cen­ter for Demo­c­ra­t­ic Pol­i­cy (now Cen­ter for Nation­al Pol­i­cy), put it, the pow­er to ​"to regain con­trol of the nomination."
This was part­ly couched in a belief in elites' supe­ri­or judg­ment. ​"They bring to the con­ven­tion a cer­tain polit­i­cal acu­men, a cer­tain polit­i­cal anten­na," explained Con­necti­cut state Sen. Dick Schneller, a lib­er­al mem­ber of the party.
The inspi­ra­tion for these words was like­ly Jim­my Carter, whose pres­i­den­cy cast a long shad­ow over the pro­ceed­ings. The Geor­gia gov­er­nor had won the nom­i­na­tion run­ning as an out­sider against ​"the polit­i­cal boss­es." Carter often bragged in his stump speech: ​"I've nev­er worked in Wash­ing­ton. I'm not a sen­a­tor or con­gress­man. I've nev­er met a Demo­c­ra­t­ic president."
As pres­i­dent, he passed over par­ty insid­ers for appoint­ments in favor of his close-knit team of Geor­gia unknowns. His strained rela­tion­ship with his par­ty was exac­er­bat­ed by his reluc­tance to com­pro­mise on pork-bar­rel spend­ing, which con­gress­men relied on to shore up sup­port in their districts.
"[Carter's] nom­i­na­tion at least would not have been pos­si­ble under the old rules," said Austin Ran­ney, an expert on elec­tions who had worked on the 1968 Humphrey cam­paign and served on the McGov­ern-Fras­er Commission.
Though his name was not invoked as often as Carter's, these reforms were also a rebuke of George McGovern's dis­as­trous 1972 cam­paign. McGov­ern had won the nom­i­na­tion on the back of the grass­roots-focused reforms he him­self had helped insti­tute in 1970. ​"The [Hunt] Com­mis­sion doesn't want a sys­tem that lends itself to a McGov­ern or Carter," Rick Stearns, a mem­ber of the Commission's advi­so­ry com­mit­tee, would lat­er tell the press in explain­ing the ratio­nale for superdelegates.
Anoth­er fear was that the 1970 reforms led to nom­i­nees out of step with the party's ever-shift­ing cen­ter — whether to its left, or, in the case of Carter, to its right. ​"Lib­er­al-reform­ers real­ized that the same rules which made it eas­i­er for a lib­er­al-insur­gent like George McGov­ern to get nom­i­nat­ed could be used suc­cess­ful­ly by a South­ern-con­ser­v­a­tive-insur­gent, which is how they per­ceived Carter," wrote Com­mis­sion mem­ber and Mary­land Demo­c­ra­t­ic Com­mit­tee­man Lan­ny Davis not long after.
A con­cern was that pri­maries, with their low­er turnout rates than gen­er­al elec­tions, could give undue pow­er to sin­gle-issue ​"fac­tions." This was a stan­dard com­plaint at the time (and since): that the Demo­c­ra­t­ic Par­ty was com­ing under the sway of groups devot­ed to nar­row­ly focused caus­es, from gun con­trol and envi­ron­men­tal­ism to fem­i­nism and civ­il rights.
"Our deci­sions will make the con­ven­tion more rep­re­sen­ta­tive of the main­stream of the par­ty," the Commission's chair, North Car­oli­na Gov. James Hunt, told the press short­ly before the Com­mis­sion fin­ished. ​"We lost a lot of peo­ple in the last few years. Our actions should make main­stream Democ­rats feel better."
"Main­stream" may have been code for the work­ing-class vot­ers who were flee­ing the Demo­c­ra­t­ic Par­ty. The 1981 DNC report had not­ed sig­nif­i­cant dif­fer­ences between pri­ma­ry and gen­er­al elec­tion vot­ers; pri­ma­ry vot­ers tend­ed to be bet­ter-edu­cat­ed and middle-class.
While the loss of work­ing-class sup­port was a prob­lem that would dog the par­ty for decades, Com­mis­sion mem­bers saw no illog­ic in address­ing this dis­af­fec­tion by rein­stat­ing top-down con­trol. Many seemed to tru­ly believe that superdel­e­gates could rep­re­sent the will of the peo­ple more faith­ful­ly than the votes of the peo­ple could.
"They can pos­i­tive­ly bring to the con­ven­tion the views of the grass­roots who are their con­stituents," explained New York Rep. Geral­dine Fer­raro, who would become the first woman vice-pres­i­den­tial can­di­date on a major-par­ty tick­et when she was tapped by Wal­ter Mon­dale three years lat­er. ​"No one is bet­ter able to rep­re­sent them at the con­ven­tion than a mem­ber of Congress."
DIS­SENT IN THE RANKS
Not every­one was on board with these changes. Some Com­mis­sion mem­bers ques­tioned whether the focus on reform­ing rules ignored the broad­er fac­tors behind the Demo­c­ra­t­ic Party's woes. ​"The oth­er team was using the same sys­tem and the same process" when they won the 1980 elec­tion, not­ed Sen. Dick Schneller: ​"What was the difference?"
One dif­fer­ence, of course, was that the late 1960s and 1970s had occa­sioned an extra­or­di­nary con­ser­v­a­tive revival that helped sweep Richard Nixon and, lat­er, Ronald Rea­gan into pow­er. An inter­lock­ing net­work of grass­roots cam­paign­ers, intel­lec­tu­als, media, think tanks and advo­ca­cy groups formed what came to be known as the New Right, help­ing set the stage for four decades of con­ser­v­a­tive ascendancy.
Dis­sent­ing Com­mis­sion mem­bers also fore­saw pit­falls in the cre­ation of superdel­e­gates. New York state Demo­c­ra­t­ic Com­mit­tee­woman Bar­bara Fife point­ed out that superdel­e­gates would be most­ly white and male, under­min­ing the Democ­rats' com­mit­ment to equal rep­re­sen­ta­tion. That proved true: In 2008, about half of Demo­c­ra­t­ic superdel­e­gates were white men.
Okla­homa state Rep. Cle­ta Deather­age wor­ried — pre­scient­ly, it turns out — that cre­at­ing dif­fer­ent ​"castes" of del­e­gates would cre­ate ​"dis­sensus" with­in the par­ty, and won­dered what would hap­pen if superdel­e­gates ​"begin to move against what is per­ceived to be a pop­u­lar choice?"
It would be easy to car­i­ca­ture the Hunt Com­mis­sion as a cabal of par­ty boss­es schem­ing in some smoke-filled room. But the record sug­gests that the par­tic­i­pants were gen­uine­ly inter­est­ed in doing the right thing. Through­out the hear­ings, they affirmed the impor­tance of ensur­ing equal rep­re­sen­ta­tion for women and minori­ties in the par­ty. They believed the cre­ation of superdel­e­gates and the rolling back of pri­maries would bet­ter serve the par­ty, its vot­ers and the coun­try. As the Commission's final report point­ed out, pri­maries had cre­at­ed a longer, more expen­sive and divi­sive nom­i­na­tion process, and the ​"front­load­ing" of states ear­ly in the process threat­ened to sew up the nom­i­na­tion prematurely.
Yet the Commission's work was based on ques­tion­able assump­tions. Com­mis­sion advi­sor Rick Stearns' cagey defense of superdel­e­gates in 1982 illus­trates this best: ​"It's like Reagan's eco­nom­ic pol­i­cy. If you accept the premise, it's good." The premise, in this case, was that pol­i­tics was the domain of those at the top, those most qual­i­fied and best placed to help achieve polit­i­cal victories.
The Hunt Com­mis­sion ulti­mate­ly approved a smat­ter­ing of new rules that sub­tly rolled back ear­li­er democ­ra­ti­za­tion, but the pièce de résis­tance was what came to be known as superdel­e­gates. They would make up just over 14 per­cent of nation­al con­ven­tion del­e­gates and include two-thirds of the Demo­c­ra­t­ic mem­bers of Con­gress, as well as state and local par­ty offi­cials, state par­ty chairs and vice chairs.
Whether the cre­ation of superdel­e­gates suc­ceed­ed in its ide­al­is­tic objec­tives is anoth­er ques­tion. For all the Commission's envy of the GOP and its hand­wring­ing over par­ty uni­ty, Ronald Rea­gan became the Repub­li­can nom­i­nee over the efforts of his own party's estab­lish­ment, who loathed the for­mer Cal­i­for­nia gov­er­nor. The Hunt Com­mis­sion rules make it less like­ly that Democ­rats will elect the pro­gres­sive equiv­a­lent of a Rea­gan, far off the cen­ter and hat­ed by the par­ty estab­lish­ment, but a trans­for­ma­tive pres­i­dent who secured his party's ascendancy.
The Democ­rats' new rules were put to the test dur­ing the 1984 elec­tion, when Mon­dale, the superdel­e­gates' over­whelm­ing choice, received the worst drub­bing in the his­to­ry of the Demo­c­ra­t­ic Par­ty. If the Commission's most impor­tant cri­te­ri­on for suc­cess was win­ning, the superdel­e­gate strat­e­gy had failed.
THE SUPERDEL­E­GATES' KRYPTONITE
In recent months, momen­tum has been build­ing on the Left to over­haul the Demo­c­ra­t­ic Par­ty nom­i­na­tion sys­tem, includ­ing superdel­e­gates — part of the larg­er ​"bat­tle for the soul of the Demo­c­ra­t­ic Par­ty" that has emerged in and around Sanders' campaign.
"The superdel­e­gates are an acid test for whether you think the Demo­c­ra­t­ic Par­ty should be demo­c­ra­t­ic," says Ben Wik­ler, MoveOn's Wash­ing­ton director.
MoveOn peti­tions in 48 states urg­ing superdel­e­gates to sup­port pri­ma­ry and cau­cus win­ners have drawn a col­lec­tive 380,000 sig­na­tures and swayed a num­ber of superdel­e­gates. One is Ver­mont Sen. Patrick Leahy, who recant­ed his ear­ly com­mit­ment to Clin­ton and promised to vote for whomev­er wins the most pledged delegates.
Superdel­e­gate and Flori­da Rep. Alan Grayson took a nov­el approach, hold­ing an online elec­tion to deter­mine his vote, which attract­ed near­ly 400,000 peo­ple and saw Sanders win 84 – 16.
And on April 4, a Sanders fan cre­at­ed a ​"superdel­e­gate hit list" (since rechris­tened a ​"superdel­e­gate list") with the con­tact infor­ma­tion of superdel­e­gates, allow­ing vot­ers to get in touch and per­suade them to switch their votes.
Some are going a step fur­ther and try­ing to remove superdel­e­gates from the Demo­c­ra­t­ic nom­i­nat­ing process alto­geth­er. It's the core demand of the March on the DNC, a con­ven­tion protest orga­nized by the Philadel­phia-based Equal­i­ty Coali­tion for Bernie Sanders.
The Sanders camp — which includes Grayson, cam­paign advi­sor Lar­ry Cohen and Ari­zona Rep. Raúl Gri­jal­va — and groups like MoveOn are also dis­cussing plans to push for the abo­li­tion of superdel­e­gates at the convention.
Both Grayson and Cohen point out that the Demo­c­ra­t­ic superdel­e­gates are unique­ly unde­mo­c­ra­t­ic in the Amer­i­can par­ty sys­tem. The Repub­li­can equiv­a­lent — 168 par­ty mem­bers who are guar­an­teed a vote at the con­ven­tion — must vote in line with their respec­tive states and only com­prise 7 per­cent of the total del­e­gates, com­pared to the DNC superdel­e­gates' 15 percent.
The Sanders campaign's new superdel­e­gate-court­ing strat­e­gy, how­ev­er, rais­es ques­tions about its abil­i­ty to call for the abo­li­tion of superdel­e­gates come July. Fol­low­ing Sanders' April 19 defeat in New York, cam­paign man­ag­er Jeff Weaver con­firmed that if Sanders trails Clin­ton in pledged del­e­gates going into the con­ven­tion, the cam­paign will attempt to win the nom­i­na­tion by appeal­ing to superdel­e­gates. ​"It's going to be an elec­tion deter­mined by the superdel­e­gates," he told MSNBC. ​"They're going to want to win in Novem­ber." Asked about this, Cohen told In These Times the ​"cam­paign strat­e­gy is evolving."
Some argue that superdel­e­gates would nev­er dare over­turn the pop­u­lar will. They point out that superdel­e­gates have nev­er sup­port­ed a can­di­date who didn't win in pledged del­e­gates, as in 2008, when they began flock­ing to Oba­ma once he start­ed amass­ing pri­ma­ry vic­to­ries. Reform­ers shoot back: Then what's the point of hav­ing them at all?
Cohen also notes the ​"false momen­tum" cre­at­ed by superdel­e­gates who sup­port a can­di­date ear­ly — iron­i­cal­ly, a prob­lem cre­at­ed by pri­maries that the Hunt Com­mis­sion cre­at­ed superdel­e­gates to combat.
R.T. Rybak, DNC vice chair and a superdel­e­gate him­self, says there's no back­room deal­ing behind superdel­e­gates' ear­ly sup­port for Clin­ton. ​"That reflects in large part elect­ed offi­cials with con­stituen­cies who are going large­ly for Clin­ton," he says.
Of course, influ­ence is rarely as sim­ple as quid pro quo. Clin­ton has been a cen­tral fig­ure and fundrais­er for the Demo­c­ra­t­ic Nation­al Com­mit­tee for two decades, and is active­ly rais­ing mon­ey for the par­ty now via her joint fundrais­ing com­mit­tee with the DNC, the Hillary Vic­to­ry Fund. Many superdel­e­gates are Demo­c­ra­t­ic offi­cials who are in her debt.
Rybak points to the GOP's cur­rent Trump woes as an exam­ple of superdel­e­gates' neces­si­ty. ​"There are times where strict­ly who vot­ed in that year's pri­maries is not com­plete­ly rep­re­sen­ta­tive," he says.
What­ev­er hap­pens, it's clear the Hunt Commission's vision is falling out of favor with many of today's rank-and-file Democ­rats. But this cur­rent bat­tle is noth­ing new. Par­ty activists have bat­tled against the party's drift toward the right and away from the grass­roots since the 1970s.
"The Repub­li­cans adopt­ed a pop­ulist appeal at the same moment Democ­rats walked away from pop­ulism," says Thomas Frank, author of Lis­ten, Lib­er­al: Or, What Ever Hap­pened to the Par­ty of the People?
Did the Repub­li­can Party's cul­ti­va­tion of its grass­roots give it the edge over the Demo­c­ra­t­ic Party?
"That is the big ques­tion of our time," Frank says.
Whether or not the Hunt Com­mis­sion reforms hurt the Democ­rats elec­toral­ly, it's clear that the party's focus on win­ning gave it tun­nel vision. The Com­mis­sion dis­cus­sions were pep­pered with hope­ful dec­la­ra­tions that if only the par­ty could win back the enthu­si­asm of its elect­ed offi­cials by giv­ing them more of a stake, vic­to­ry would be assured. But there was no dis­cus­sion of doing the same for the base.
For those seek­ing reform, the superdel­e­gate issue, like so much else in the Demo­c­ra­t­ic Par­ty, comes down to democ­ra­cy. ​"Either we have a pop­ulist-based Demo­c­ra­t­ic Par­ty, or we have a par­ty of the elite," says Cohen. ​"It can't be both."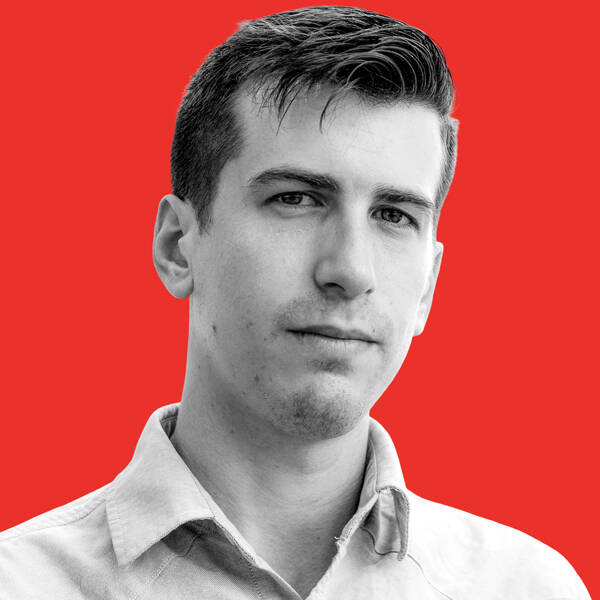 Branko Marcetic
is a staff writer at Jacobin mag­a­zine and a
2019
 – 
2020
Leonard C. Good­man Insti­tute for Inves­tiga­tive Report­ing fel­low. He is work­ing on a forth­com­ing book about Joe Biden.