Target Becomes the Latest Big Box Retailer to Raise Workers' Wages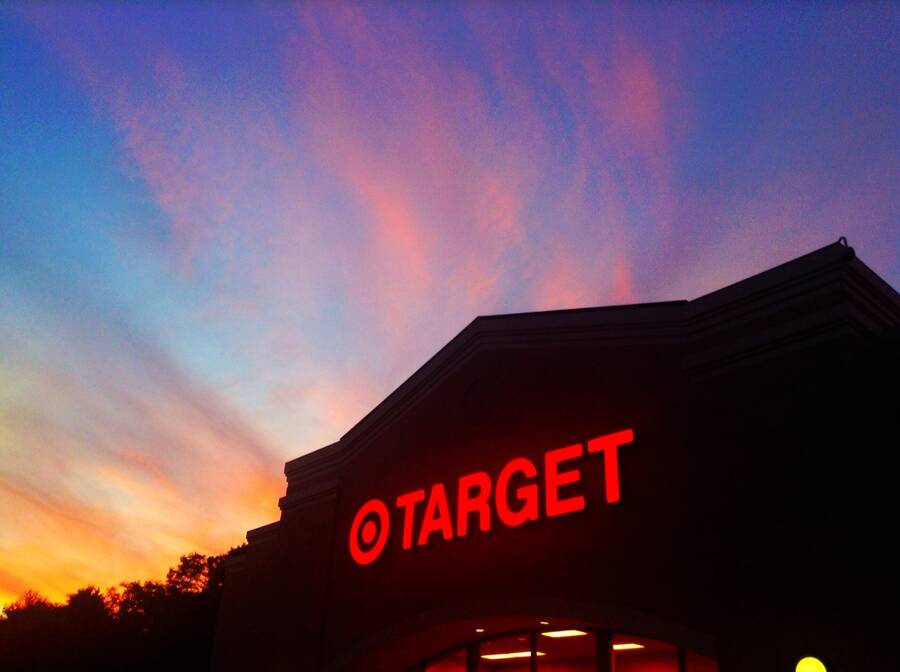 Start­ing next month, Tar­get will raise its min­i­mum wage to $9 an hour. Sound famil­iar? That's because Target's deci­sion comes just one month after its com­peti­tor Wal­mart said it would raise its start­ing wage to $9 and even­tu­al­ly $10 per hour. T.J. Maxx and Mar­shalls have also announced a new $9 an hour base. These min­i­mum wage increas­es reflect an improv­ing econ­o­my and the impact of wide­spread protest through cam­paigns like the fast food strikes and OUR Walmart.
The busi­ness press, unsur­pris­ing­ly, chalks up the hikes to an improv­ing econ­o­my. The Wall Street Jour­nal writes, ​"Target's move is the lat­est exam­ple of a tight­en­ing labor mar­ket and ris­ing com­pe­ti­tion for low­er paid work­ers amid declin­ing job­less­ness and signs that con­sumer con­fi­dence is return­ing." At 5.5%, the coun­try's unem­ploy­ment rate is at its low­est in six years. Ear­li­er this year, a review of sev­er­al stud­ies found that high­er wages led to more pro­duc­tiv­i­ty and low­er turnover rates, which can then lead to high­er prof­its for companies.
But unions and protest move­ments can't be writ­ten out of the pic­ture. Wom­en's rights group Ultra­vi­o­let ran a cam­paign aimed at Tar­get while OUR Wal­mart con­tin­ues to fight for increased wages and bet­ter pol­i­cy. And it's not just retail work­ers who are mobi­liz­ing, of course: Fight For $15, a nation­al group with a strong Chica­go chap­ter is seek­ing a $15 dol­lar min­i­mum wage and a union for fast food work­ers. In Decem­ber, they expand­ed their cam­paign to include gas sta­tion, air­port and home care workers.
Tar­get employ­ees are already paid more than the $7.25 per hour fed­er­al min­i­mum wage and it is unclear how many work­ers will receive a raise. Tar­get Chief Finan­cial Offi­cer John Mul­li­gan says all New York employ­ees already make over $9 an hour due to the city's cost of liv­ing. But Tar­get's high­est paid work­ers reside in North Dako­ta due to the state's boom­ing oil econ­o­my. It's not all good news for Tar­get employ­ees, though. The com­pa­ny is fir­ing around 40 Human Resources staffers – some of who just helped lay off 1,700 oth­er workers.
Arielle Zionts
was a Spring
2015
In These Times edi­to­r­i­al intern and free­lance reporter. She is now a pro­duc­er at the Inter­faith Voic­es radio show in D.C. She stud­ied anthro­pol­o­gy at Pitzer Col­lege and radio at the Salt Insti­tute for Doc­u­men­tary Stud­ies. Arielle loves to ride her bike and lis­ten to pub­lic radio. She tweets at @ajzionts and her web­site is ariellezionts​.com.