Ted Cruz's 'Lucifer' Problem
If no Senators, Republican or Democrat, like Ted Cruz, why should American voters?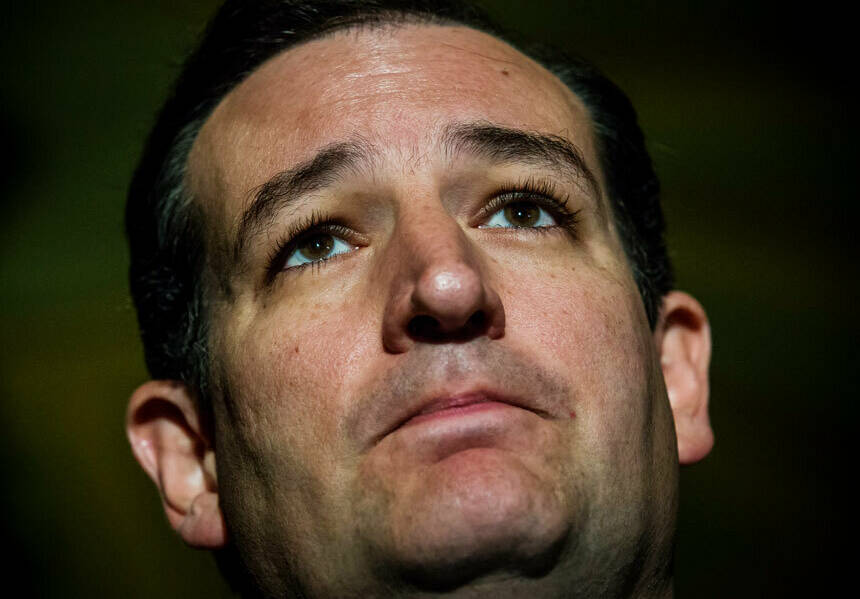 He's ​"a car­ni­val bark­er" with ​"no qual­i­fi­ca­tions," says Rep. Peter King (R‑N.Y.). ​"Lucifer in the flesh" and a ​"jack­ass," says for­mer Speak­er John Boehn­er. A ​"wacko bird," adds Sen. John McCain. ​"If you killed [him] on the floor of the Sen­ate," quipped Sen. Lind­sey Gra­ham, ​"and the tri­al was in the Sen­ate, nobody could con­vict you." Upon meet­ing him fresh­man week at col­lege, a class­mate ​"loathed him with­in the hour." And in Jan­u­ary, his col­lege room­mate tweet­ed, ​"Get­ting emails blam­ing me for not smoth­er­ing Ted Cruz in his sleep in 1988. What kind of mon­ster do you think I am? A real­ly pre­scient one?"
It's a real feat that Donald Trump is making the most hated man in the Senate seem an acceptable candidate by comparison.
It's a real feat that Don­ald Trump is mak­ing the most hat­ed man in the Sen­ate seem an accept­able can­di­date by com­par­i­son. If you Google ​"Ted Cruz hat­ed in the Sen­ate," you get more than 1 mil­lion results, with titles like ​"Is Ted Cruz Real­ly an Awful, Ter­ri­ble Jerk?" The answer seems to be a resound­ing yes. Cruz is despised for being a grand­stand­ing ego­tist who trash­es his own par­ty (don't for­get he called Sen. Mitch McConnell a liar on the Sen­ate floor). He is also loathed for his 21-hour anti-Oba­macare speech that prompt­ed a 16-day gov­ern­ment shut­down. It near­ly caused a nation­al default, which led to the low­est approval rat­ings for the GOP in decades. The total eco­nom­ic cost of the shut­down was esti­mat­ed to be any­where between $12 bil­lion and $24 bil­lion. A for­mer aide to McConnell likened it to ​"a toddler's ver­sion of legislating."
That some Repub­li­cans are hold­ing their noses real­ly, real­ly tight­ly as they opt for Cruz over Trump is a sign of their des­per­a­tion and their cynicism­ — because there is rea­son to believe that Cruz would be an even big­ger dis­as­ter than Trump. His pol­i­cy posi­tions are total­ly ret­ro­grade, mis­an­throp­ic, racist, sex­ist, homo­pho­bic — and, well, dumb. His pro­pos­al of ​"car­pet bomb­ing ISIS into obliv­ion" would be a war crime, and the mil­i­tary has already repu­di­at­ed it. But he also doesn't seem to under­stand what he's say­ing, as he imag­ines you could ​"direct" or tar­get such bombs, which is impos­si­ble. He calls cli­mate change ​"not sci­ence, a reli­gion," oppos­es all sub­si­dies to sup­port renew­able fuels, and wants green­house gas­es exclud­ed from regulation.
On repro­duc­tive rights, he's a night­mare. He favors strict lim­its on abor­tion and says that, if elect­ed pres­i­dent, he would instruct his attor­ney gen­er­al to ​"inves­ti­gate Planned Par­ent­hood on day one"; he claimed the orga­ni­za­tion sold the body parts of ​"unborn chil­dren" for prof­it (which is false) and that it should be pros­e­cut­ed. He believes com­pa­nies should have the right to deny women health­care cov­er­age for birth con­trol. He oppos­es gay mar­riage, and after the Supreme Court legal­iza­tion, said only the peti­tion­ing states had to abide by the rul­ing; all oth­er states should ignore it. Because of this deci­sion (which his preach­er dad said Satan was behind), he wants to abol­ish life­time appoint­ment to the Supreme Court and sub­ject the jus­tices to peri­od­ic elec­tion, which would require an amend­ment to the Con­sti­tu­tion. His cam­paign has said that the con­sti­tu­tion­al sep­a­ra­tion of church and state is ​"a myth," and Cruz has pro­claimed, ​"I'm a Chris­t­ian first, I'm an Amer­i­can sec­ond." This last prompt­ed the satir­i­cal web­site Free​Wood​Post​.com to pub­lish the fake news piece ​"Ted Cruz STUNS Crowd: When I'm Pres­i­dent The Bible WILL Be The Constitution."
Cruz pro­pos­es repeal­ing cor­po­rate income tax­es, elim­i­nat­ing pay­roll tax­es for Social Secu­ri­ty and Medicare, abol­ish­ing the IRS and impos­ing a flat income tax of 10 per­cent on every­one and 16 per­cent on con­sump­tion. This regres­sive plan would ben­e­fit the wealth­i­est and harm the poor­est. And under it, the Tax Pol­i­cy Cen­ter esti­mates that fed­er­al tax rev­enues would decline by $8.6 tril­lion — more than twice the annu­al U.S. bud­get — over a decade.
The only sil­ver lin­ing here is that because Cruz is such an obvi­ous dick, with no track record of accom­plish­ing any­thing in the Sen­ate, he might not be able to get any of these things done, should he — by some remote chance — get elect­ed. But as Repub­li­cans con­tin­ue to freak out over Trump, let's remem­ber Lind­sey Graham's words of wis­dom: Hav­ing to choose between these two is like choos­ing between ​"death by being shot or poi­son­ing." Cruz is just as ghast­ly a can­di­date as Trump and should be allowed nowhere near the White House.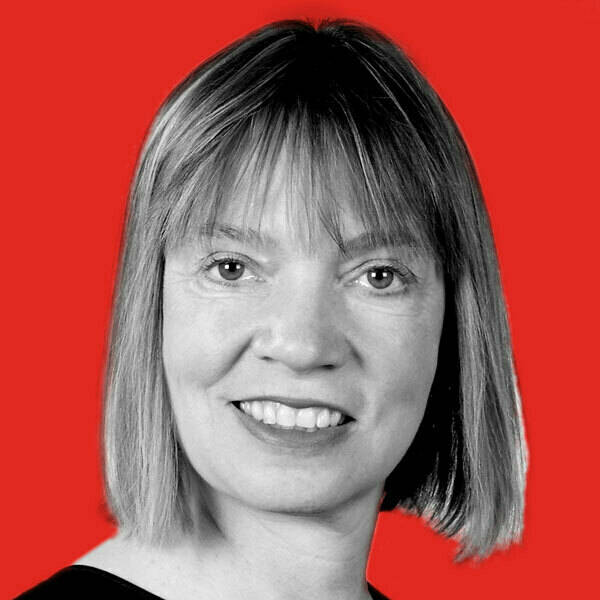 Susan J. Dou­glas
is a pro­fes­sor of com­mu­ni­ca­tions at the Uni­ver­si­ty of Michi­gan and a senior edi­tor at
In These Times
. Her forth­com­ing book is
In Our Prime: How Old­er Women Are Rein­vent­ing the Road Ahead.
.