Why Toxic Masculinity Hurts Men as Well as Women
Feminists and progressives need to highlight toxic masculinity's poisonous effects on not just the marginalized, but men as well.
Tox­ic Mas­culin­i­ty. Google the term — which refers to a ver­sion of man­hood pred­i­cat­ed on sto­icism, dom­i­na­tion of oth­ers, sex­u­al aggres­sive­ness, vio­lence and misog­y­ny — and more than 500,000 hits pop up. The con­cept has been gain­ing cur­ren­cy in the past year or so, what with our pussy-grab­bing preda­tor-in-chief installed in the White House, Bill Cos­by elud­ing jus­tice for ser­i­al sex­u­al assault, cops get­ting away with mur­der­ing unarmed boys and men of col­or, chron­ic mass shoot­ings by dis­turbed men with guns, a con­gres­sion­al can­di­date cold­cock­ing a jour­nal­ist and still get­ting elect­ed, and a rogue, cal­lous Con­gress seek­ing to fur­ther strip women, chil­dren, the poor and the elder­ly of what­ev­er remain­ing con­trol they might have over their health. In Feb­ru­ary there was yet anoth­er lethal fra­ter­ni­ty haz­ing, when Tim­o­thy Piaz­za at Penn State was urged to over­dose on alco­hol and sus­tained fatal injuries after a fall because his ​"broth­ers" refused to call an ambu­lance. Vir­u­lent trolling of women, espe­cial­ly fem­i­nists, is now an accept­ed part of mod­ern life. No sur­prise, then, that arti­cles in Slate, Forbes, The Atlantic and Play­boy, and fea­tures on ABC News and Fox News, to name a few, have not­ed the phenomenon.
One norm most "consistently and robustly" associated with negative mental health was the desire for "power over women."
While fem­i­nists are espe­cial­ly con­cerned about it, tox­ic mas­culin­i­ty was not a term we coined. It ini­tial­ly emerged out of the men's move­ments of the 1980s and 1990s to refer to what they saw as a nar­row, social­ly con­struct­ed ver­sion of man­hood that com­pelled men to deny their true feel­ings and to com­pete with each oth­er rather than bond.
But the con­cept also came to be used in social and clin­i­cal psy­chol­o­gy to ana­lyze how this extreme ver­sion of mas­culin­i­ty not only hurts oth­ers — espe­cial­ly women, chil­dren and gay men — but also how it hurts ​"tox­i­cal­ly mas­cu­line" men them­selves. Var­i­ous stud­ies have shown a link between men who embrace and act on tox­ic masculinity's behav­ioral codes and a range of prob­lems, from fraught rela­tion­ships to depres­sion, alco­holism, rage dis­or­ders, assault and oth­er crim­i­nal behav­ior, and sui­cide. A 2016 Indi­ana Uni­ver­si­ty sur­vey of 78 research projects involv­ing near­ly 20,000 par­tic­i­pants found that men who embod­ied stereo­typ­i­cal­ly macho behav­iors were much less like­ly to seek help for such prob­lems and had poor­er over­all men­tal health. One norm most ​"con­sis­tent­ly and robust­ly" asso­ci­at­ed with neg­a­tive men­tal health was the desire for ​"pow­er over women." The authors' sum­ma­ry? Sex­ism can be harm­ful to men, too.
The word ​"tox­ic" has become a light­ning rod for the Right; there has been a back­lash against the term as con­ser­v­a­tives have dis­tort­ed it to sug­gest it's sim­ply about hat­ing men. When Fox News jour­nal­ist Todd Starnes learned that some col­leges were offer­ing cours­es designed to under­stand and com­bat tox­ic mas­culin­i­ty (a response, in part, to the rates of sex­u­al assault on cam­pus­es), he said they were ​"try­ing to con­vince men to grow lady parts." The Fed­er­al­ist​'s arti­cle was titled, sim­ply, ​"The ​'Tox­ic Mas­culin­i­ty' Trend Blames Boys for Being Born Male," and insists that men's ​"innate wiring is wrong, stu­pid and even tox­ic." In fact, researchers are argu­ing the oppo­site: that this tox­ic behav­ior has noth­ing to do with innate wiring. Just as the defi­ant (and racist) ​"All Lives Mat­ter" retort utter­ly miss­es the point about struc­tur­al racism, so, too, ​"they hate men" occludes how vio­lence and misog­y­ny can be struc­tured into some men's lives through vio­lent upbring­ing, eco­nom­ic hard­ship and bru­tal envi­ron­ments or peer relationships.
Mis­rep­re­sent­ing what is, in fact, a seri­ous and, yes, cul­tur­al­ly con­struct­ed, gen­der-based prob­lem is glib and myopic, espe­cial­ly with a pres­i­dent who lux­u­ri­ates in, and legit­i­mates, its pre­cepts and encour­ages oth­ers to do so. We may need a bet­ter word than ​"tox­ic." But the Right is doing a major dis­ser­vice to many in its own base through its knee-jerk dis­missal of what is a lethal pub­lic health prob­lem. Mean­while, fem­i­nists and pro­gres­sives, while con­tin­u­ing our out­rage over vio­lent masculinity's most fre­quent vic­tims — women, peo­ple of col­or, chil­dren, the LGBTQ com­mu­ni­ty — also need to high­light its poi­so­nous effects on men in gen­er­al, which is not just strate­gi­cal­ly impor­tant, but cru­cial to com­bat­ting the prob­lem. With Trump's ver­sion of bul­ly­ing mas­culin­i­ty (which mil­lions of men do not embody and, indeed, many deplore) so ascen­dant right now, it's easy to over­look how it does griev­ous harm not just to the mar­gin­al­ized, but to many men, too.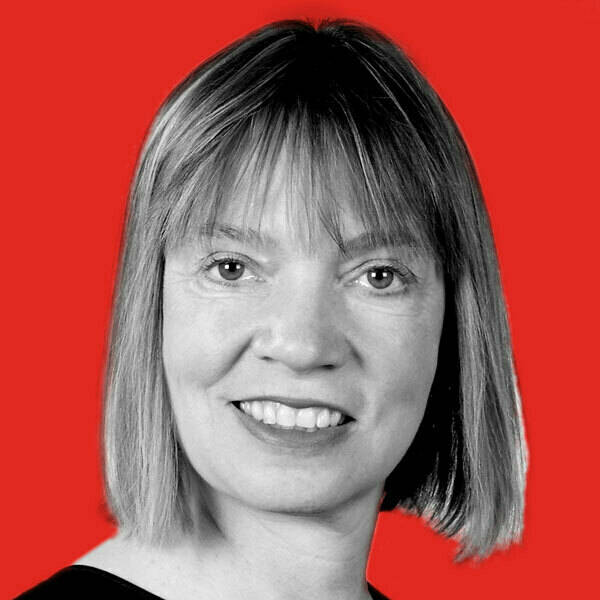 Susan J. Dou­glas
is a pro­fes­sor of com­mu­ni­ca­tions at the Uni­ver­si­ty of Michi­gan and a senior edi­tor at
In These Times
. Her forth­com­ing book is
In Our Prime: How Old­er Women Are Rein­vent­ing the Road Ahead.
.