The Best Thing Elizabeth Wurtzel Has Written About Depression (Hint: Not "Prozac Nation")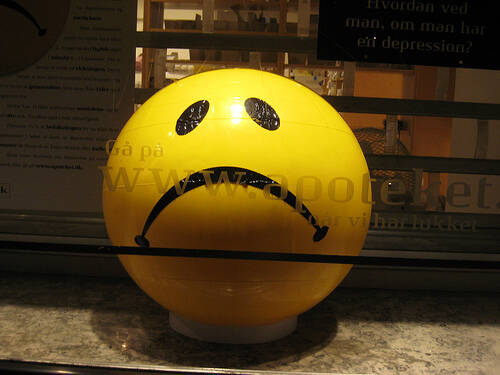 Elizabeth Wurtzel may have been the inspiration for David Foster Wallace's short story, ​"The Depressed Person." You might call her The Professionally Depressed Person. Wurtzel made her name in her twenties with the bestselling memoir Prozac Nation. After rehashing the same subject for years, she's finally reached a breakthrough of sorts. Her latest essay for New York Magazine is an unwittingly brilliant, insight-free portrait of the paralysis of depression.
The essay is entitled, ​"Elizabeth Wurtzel Confronts her One Night Stand of a Life." Wurtzel writes about how she feels like a failure at 45, despite publishing multiple bestselling books and graduating from Yale Law School.
Her main complaint is that, like a scary percentage of all 45-year-olds in this country, she has no savings. Though, unlike most 45-year-olds Wurtzel has already made a fortune and squandered it.
Wurtzel's brain is working overtime to explain why her life really is as bad as it feels to her. In the course of this litany she reveals that she has the tools to readily solve her stated problems, but she doesn't notice.
Wurtzel's all-or-nothing thinking make this essay worthy of a case study. She has convinced herself that there are exactly two paths in life: permanent rootlessness or stifling domesticity. She is simultaneously sure that she blew her chance at happiness by choosing the ​"wrong" option and that the ​"right" option is also miserable.
Wurtzel is exasperating as only a depressed person can be. She's not a particularly likeable person at the best of times. I wouldn't normally say that about a complete stranger, except that Wurtzel's sole subject for the last 20-odd years has been herself, so I think we have a fairly good idea of what's she's like. If we didn't know by now, she would indeed be a failure.
Wurtzel has already accomplished more in her career than most writers do in a lifetime and she's only 45. If she wanted to start doing serious work, she could. If she wanted to earn enough to buy a New York apartment, she could. But she can't see any of that because all she sees is a depressive mirage that obscures any possibility of change, growth, or even meaningful activity.
If you're tempted to romanticize depression, keep this essay on hand for reference.
Be one of the first
Help kick off the new era of In These Times! Without a media that brings people together and creates a written record of the struggles of workers, their voices will be fragmented and forgotten.
The mission of In These Times is to be that written record, and to guide and grow those movements.
We have a lot of work ahead of us, and that work starts today. Early support is the most valuable support, and that's why we're asking you to pitch in now. If you are excited for this new era of In These Times, please make a donation today.
Lindsay Beyerstein
is an award-winning investigative journalist and In These Times staff writer who writes the blog Duly Noted. Her stories have appeared in Newsweek, Salon, Slate, The Nation, Ms. Magazine, and other publications. Her photographs have been published in the Wall Street Journal and the New York Times' City Room. She also blogs at The Hillman Blog (http://​www​.hill​man​foun​da​tion​.org/​h​i​l​l​m​a​nblog), a publication of the Sidney Hillman Foundation, a non-profit that honors journalism in the public interest.