The Billionaire Bandits Behind Paul Ryan
Author Greg Palast follows the money trail leading up to Paul Ryan's nomination.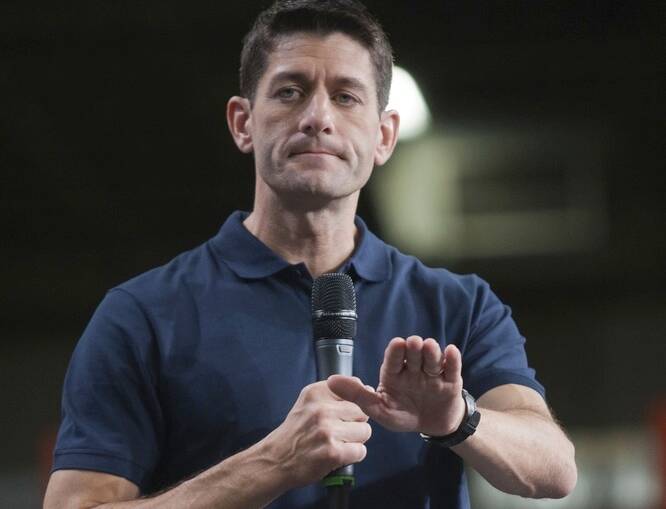 At the pro­gres­sive Fight­ing Bob Fest in Madi­son, Wisc., ear­li­er this month, one of the most elec­tri­fy­ing speech­es was deliv­ered by BBC inves­tiga­tive reporter Greg Palast, author of the new Bil­lion­aires and Bal­lot Ban­dits. After call­ing for sol­i­dar­i­ty with then-strik­ing Chica­go teach­ers fac­ing the pri­va­ti­za­tion efforts of ​"May­or Rahm­ney," as Palast called Rahm Emanuel, the jour­nal­ist turned his guns on Wis­con­sin prod­uct Paul Ryan–Romney's youth­ful and hard-Right vice-pres­i­den­tial candidate.
"The top 1% knows that they can't out-vote the 99%, that they don't stand a chance. So they are out to steal the votes."
Accord­ing to Palast, ​"Rom­ney picked Ryan at the request of one of their most impor­tant donors, Paul Singer, a hedge fund man­ag­er lit­er­al­ly known in the indus­try as ​'The Vulture.'"
Singer has acquired this nick­name from such capers as a law­suit, detailed in Palast's new book, aimed at seiz­ing $400 mil­lion intend­ed for cholera treat­ment in the Con­go, a maneu­ver that the UK, Ger­many and Hol­land all declared ille­gal. ​"Singer is seen over­seas as an inter­na­tion­al out­law, but here in the U.S. he's a ​'job cre­ator,'" declared Palast.
Then Palast zeroed in on Ryan (see here, here, and here), who has been a major recip­i­ent of cam­paign con­tri­bu­tions from Singer (and from oth­er Wall Street inter­ests such as Gold­man Sachs.) Palast not­ed how Ryan loud­ly denounced the bank TARP bailout and the auto indus­try bailouts, to the delight of his Tea Par­ty base, but then wound up vot­ing for them, to the glee of Wall Street con­trib­u­tors like Singer and Gold­man. Singer ben­e­fit­ed huge­ly from the auto bailout, where he man­aged to buy out the only steer­ing-col­umn fac­to­ry in North Amer­i­ca and make a 3,000 per­cent prof­it. ​"The auto bailout team ini­tial­ly resist­ed the out­ra­geous amount Singer want­ed, but he had the indus­try by the ball bear­ings," quipped Palast.
Palast first gained major stature as an inves­tiga­tive jour­nal­ist in the Unit­ed States with his doc­u­men­ta­tion of how Flori­da Repub­li­cans swayed the 2000 pres­i­den­tial elec­tion by using a com­put­er­ized sys­tem to dis­en­fran­chise an esti­mat­ed 94,000 African Amer­i­cans, false­ly clas­si­fy­ing them as con­vict­ed felons.
Now, he warns about the pos­si­bil­i­ty of the 2012 elec­tion being stolen by a new round of Repub­li­can chi­canery. Palast not­ed the restric­tive ​"vot­er ID" laws spread­ing across the US to lim­it vot­ing by major­i­ty-Demo­c­ra­t­ic groups such as African Amer­i­cans. He also high­light­ed the incred­i­ble pow­er of con­ser­v­a­tive Super PACS now that Cit­i­zens Unit­ed has opened the flood­gates to out­side fund­ing, with Karl Rove's well-fund­ed Cross­roads GPS pos­ing one of the biggest threats.
Palast warned: ​"The top 1% knows that they can't out-vote the 99%, that they don't stand a chance. So they are out to steal the votes."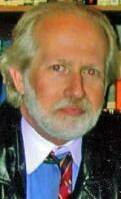 Roger Bybee

is a Mil­wau­kee-based free­lance writer and Uni­ver­si­ty of Illi­nois vis­it­ing pro­fes­sor in Labor Edu­ca­tion.Roger's work has appeared in numer­ous nation­al pub­li­ca­tions, includ­ing

Z

mag­a­zine,

Dol­lars

&

Sense, The Pro­gres­sive, Pro­gres­sive Pop­ulist, Huff­in­g­ton Post, The Amer­i­can Prospect, Yes!

and

For­eign Pol­i­cy in Focus

.More of his work can be found at

zcom​mu​ni​ca​tions​.org/​z​s​p​a​c​e​/​r​o​g​e​r​d​bybee

.