The Digital Education Divide
Massive Open Online Courses threaten to aggravate the problems they were designed to solve.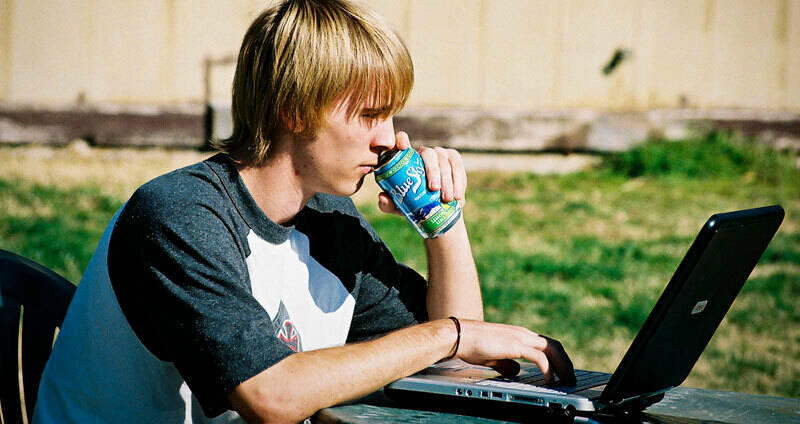 The lat­est, hottest thing in high­er edu­ca­tion is the MOOC: Mas­sive Open Online Course. Stu­dents — tens of thou­sands, sup­pos­ed­ly — can now sit in their PJs in their bed­rooms and take an online course, free and typ­i­cal­ly for no cred­it. If they fin­ish, they get a cer­tifi­cate. The real­ly hot MOOCs are taught by renowned experts whose lec­tures can now be seen by any­one with Inter­net access. As Stan­ford, Har­vard, MIT and oth­ers have intro­duced MOOCs, there's been some­thing of a pan­ic among uni­ver­si­ties to get in on the ground floor or else be left in the dust as some old, out-of-touch, brick-and-mor­tar has-been.
MOOCs are hyped as more cost-efficient, because they allow each professor to teach many more students. But we should be wary of the assumption that MOOCs can serve as a substitute for, rather than a supplement to, person-to-person teaching.
The hype: MOOCs will rev­o­lu­tion­ize high­er edu­ca­tion. ​"The sin­gle biggest change in edu­ca­tion since the print­ing press" is how Anant Agar­w­al, the com­put­er sci­en­tist who heads the MIT-Har­vard con­sor­tium offer­ing MOOCs, has described them. ​"There's a tsuna­mi com­ing," says Stan­ford Pres­i­dent John Hen­nessy. Thomas Fried­man has hailed MOOCs as dri­ving down the cost of col­lege and pos­si­bly even replac­ing tra­di­tion­al high­er education.
Time for a skep­ti­cal breather. Would it be edu­ca­tion­al to sit in — dig­i­tal­ly — on a free course taught by a world-famous expert in, say, art his­to­ry, astron­o­my or Inter­net law? You bet. But no one knows what the fund­ing mod­el for MOOCs is going to be. If they're free, how are they sup­port­ed over time? Lurk­ing in the back­ground, giv­en the need for a work­able finan­cial struc­ture, is the fur­ther com­mer­cial­iza­tion of high­er edu­ca­tion into for-prof­it centers.
The excite­ment about MOOCs coin­cides with wide­spread defund­ing of pub­lic high­er edu­ca­tion. State after state has slashed its edu­ca­tion bud­get, forc­ing tuition prices up and con­strict­ing the abil­i­ty of many insti­tu­tions to hire or retain fac­ul­ty. Fed­er­al fund­ing cuts to agen­cies like the Nation­al Sci­ence Foun­da­tion are ham­per­ing the country's pre­em­i­nence in research. And con­ser­v­a­tives who hate sci­ence and the lib­er­al arts have stereo­typed col­lege pro­fes­sors as pam­pered divas who work six hours a week, when most fac­ul­ty I know work some­where between 60 – 70 hours a week, some­times much more.
Online cours­es rep­re­sent yet anoth­er way that cor­po­rate-mind­ed admin­is­tra­tors can squeeze more work out of fac­ul­ty for less pay. Teach­ing an online course is con­sid­er­ably more labor-inten­sive than teach­ing in the class­room: The Chron­i­cle of High­er Edu­ca­tion reports that pro­fes­sors typ­i­cal­ly spend over 100 hours prepar­ing MOOCs, and then there are the 8 – 10 hours every week pre­sid­ing over chats, respond­ing to emails and updat­ing mate­r­i­al. Right now, fac­ul­ty are not being com­pen­sat­ed for this extra work.
Of course, the flip­side is sup­posed to be low­er costs for stu­dents. MOOCs are hyped as more cost-effi­cient, because they allow each pro­fes­sor to teach many more stu­dents. But we should be wary of the assump­tion that MOOCs can serve as a sub­sti­tute for, rather than a sup­ple­ment to, per­son-to-per­son teach­ing. At most uni­ver­si­ties, enor­mous efforts are made to ensure diver­si­ty among the stu­dents and fac­ul­ty, so that peo­ple meet oth­ers not like them, learn from them, and hope­ful­ly devel­op a tol­er­ance for, even an embrace of, dif­fer­ence. It's not just that white kids and stu­dents of col­or (and of dif­fer­ent nation­al­i­ties) meet each oth­er and even become friends. Straight kids meet LGBT kids. Rur­al kids meet city kids. And they do so face-to-face, in the class­room, as well as in their dorms, clubs and the like. They form net­works and gain social cap­i­tal that serves them through­out their lives.
True, many stu­dents who might want to access this expe­ri­ence can't afford it, espe­cial­ly as tuition costs sky­rock­et. But any solu­tion prof­fered by the very peo­ple rais­ing the price tag of a uni­ver­si­ty degree should be met with skep­ti­cism. Sit­ting the have-nots in front of a screen in their par­ents' hous­es and giv­ing them cer­tifi­cates will not democ­ra­tize high­er edu­ca­tion. With a MOOC, you might get that Stan­ford course, but no Stan­ford cred­it for it, and no Stan­ford expe­ri­ence either. Thus MOOCs per­pet­u­ate the dis­tinc­tion between those who have the means to attend elite uni­ver­si­ties and get a degree, and those who do not. And we know which one of those stu­dents will get the bet­ter job.
So let's be a bit wary of all the 2.0 utopi­an hype about MOOCs, because under the guise of equal access to knowl­edge lurk per­ils for stu­dents and fac­ul­ty alike.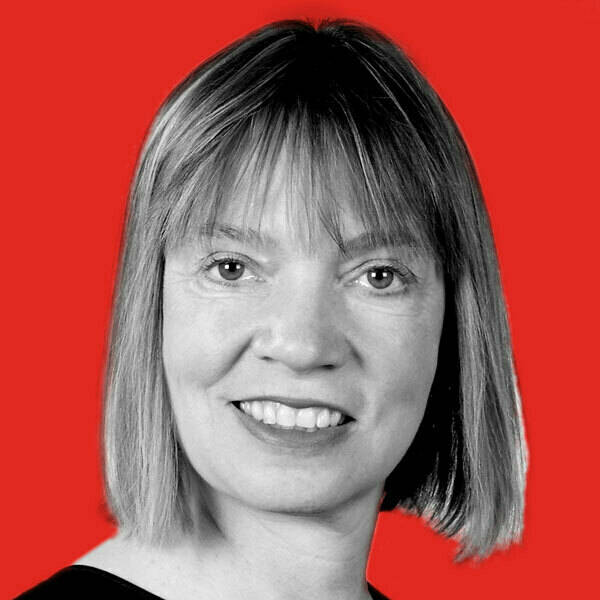 Susan J. Dou­glas
is a pro­fes­sor of com­mu­ni­ca­tions at the Uni­ver­si­ty of Michi­gan and a senior edi­tor at
In These Times
. Her forth­com­ing book is
In Our Prime: How Old­er Women Are Rein­vent­ing the Road Ahead.
.