The Folk Singer vs. the Millionaire: A Berniecrat Aims for Montana's House Seat
Rob Quist's House campaign draws on Montana's populist spirit.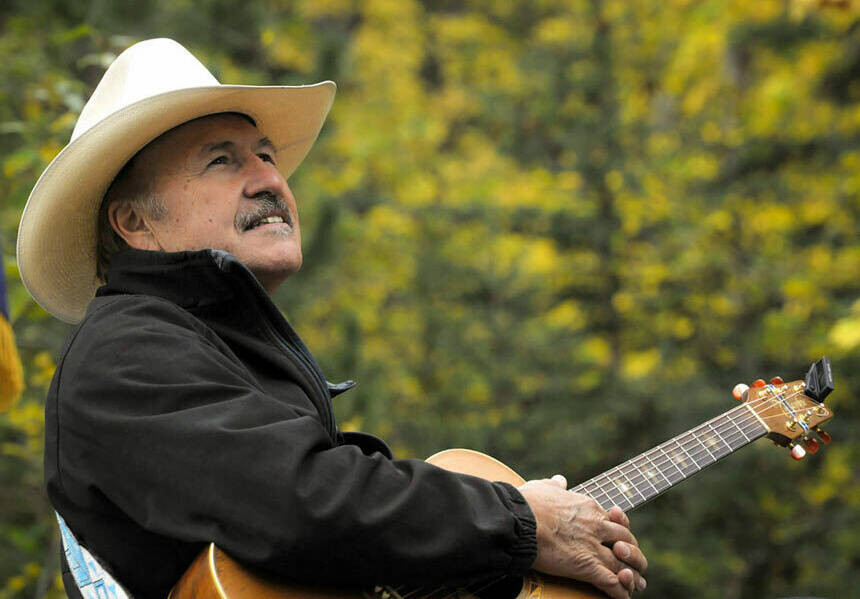 I first heard of Rob Quist last fall, when I saw him play in White Sul­phur Springs, Mont., the con­ser­v­a­tive ranch town of 900 peo­ple where I grew up. Until recent­ly, this is how most Mon­tanans knew him: a folk musi­cian they had seen in bars, gym­na­si­ums and fair­grounds across the state. Quist grew up on a ranch out­side the small town of Cut Bank, on the bor­der of the Black­feet Nation, and has made his liv­ing play­ing music since the 1970s.
The Montana special election is a chance for Montana to show its stubborn independence and confound national expectations.
Today, Quist tours the state in a dif­fer­ent role — as a pop­ulist Demo­c­ra­t­ic can­di­date to fill Montana's sole House seat. He's cam­paign­ing on a sim­ple mes­sage: ​"You shouldn't have to be a mil­lion­aire to hunt, fish and hike in our great out­doors, get a good edu­ca­tion or be able to sup­port your family."
The May 25 spe­cial elec­tion — trig­gered when Repub­li­can Ryan Zinke resigned the seat to serve as Don­ald Trump's sec­re­tary of the inte­ri­or — will pit Quist against an actu­al mil­lion­aire. Greg Gian­forte moved from the East Coast in 1995 to Boze­man, Mont., where he found­ed the soft­ware com­pa­ny Right­Now Tech­nolo­gies. In 2011, he sold Right­Now for more than $1.8 bil­lion. He has poured mon­ey into con­ser­v­a­tive caus­es, includ­ing $6 mil­lion into his own failed guber­na­to­r­i­al cam­paign last year.
Many nation­al com­men­ta­tors char­ac­ter­ize Quist's cam­paign as a quixot­ic long­shot in ​"deep red" Mon­tana. In a state that Hillary Clin­ton lost to Trump by 21 points, the con­ven­tion­al think­ing goes, a Bernie Sanders-style Demo­c­rat stands lit­tle chance.
But Montana's dis­taste for estab­lish­ment Democ­rats like Clin­ton does not make it ​"deep red." Of the West­ern states that went for Trump in Novem­ber — Mon­tana, Ida­ho, Wyoming, Utah and Ari­zona — all except Ari­zona went for Sanders in the pri­ma­ry. In Mon­tana, it was not only urban lib­er­al enclaves that vot­ed for him. Of the state's 45 coun­ties with few­er than 10,000 reg­is­tered vot­ers, Sanders won 28.
On the same bal­lot in which they vot­ed for Trump, Mon­tanans also reelect­ed Demo­c­ra­t­ic Gov. Steve Bul­lock over Trump enthu­si­ast Gian­forte. In 2008, Barack Oba­ma lost the state by only two points.
One good way to under­stand Montana's polit­i­cal com­plex­i­ty is through the issue of pub­lic lands, which reflects class inter­ests more than par­ty loy­al­ty. Despite a lib­er­tar­i­an ten­den­cy to dis­trust the fed­er­al gov­ern­ment, Mon­tanans over­whelm­ing­ly sup­port fed­er­al pub­lic lands. These lands — Nation­al Forests and Nation­al Parks, wilder­ness areas and Wild and Scenic Rivers— com­prise more than 27 mil­lion acres in Mon­tana, 29 per­cent of the state's land base. And almost all of them are free to access, camp on, hunt and fish. Pub­lic land is one of the last egal­i­tar­i­an insti­tu­tions in Mon­tana — land where peo­ple of mod­est means can live as free as rich peo­ple, and fill their freez­ers for the price of a $20 elk tag and some bullets.
A post-elec­tion sur­vey of West­ern states found that 88 per­cent of Mon­tana vot­ers favored ​"improv­ing access to pub­lic lands." Only 38 per­cent favored open­ing up new areas of pub­lic land to oil and gas drilling. Giv­en such pop­u­lar sup­port, it wouldn't seem that pub­lic lands are in need of much defense. But they are. Trump intends to increase oil and coal extrac­tion on fed­er­al lands, and on April 26 signed an exec­u­tive order that threat­ens nation­al mon­u­ments. Nation­wide, mon­eyed con­ser­v­a­tive groups like Amer­i­cans for Pros­per­i­ty and the Her­itage Foun­da­tion are push­ing to trans­fer fed­er­al pub­lic lands to the states, with the ulti­mate aim of pri­va­ti­za­tion and ramped-up resource extraction.
Gianforte's char­i­ty foun­da­tion has donat­ed to three think tanks that advo­cate fed­er­al land trans­fer, and he con­tributed to the cam­paign of Mon­tana state Sen. Jen­nifer Field­er ®, CEO of the land-trans­fer advo­ca­cy group the Amer­i­can Lands Coun­cil. The state GOP's plat­form sup­ports land transfer.
In 2009, Gian­forte sued the state to block a pub­lic access ease­ment to the East Gal­latin Riv­er near his prop­er­ty. The issue was resolved, but the inci­dent cast Gian­forte in the role of that most despised Mon­tana char­ac­ter: the rich out-of-stater who buys up land and then locks Mon­tanans out.
Quist, by con­trast, has put pub­lic land defense at the cen­ter of his cam­paign. Sens­ing the threat, the GOP's Con­gres­sion­al Lead­er­ship Fund has spent $700,000 on TV attack ads. One shows Quist — weath­ered face, mus­tache, cow­boy hat — while a voiceover calls him ​"too lib­er­al and out of touch for Mon­tana," an inter­est­ing charge from a D.C.-based super PAC against a man raised on the Mon­tana Hi-Line.
Nation­al Democ­rats were slow­er to get involved, though they announced April 20 they would start putting mon­ey into the race. Their hes­i­tance may actu­al­ly help, says pop­u­lar Mon­tana pol­i­tics blog­ger Don Pogre­ba, because Mon­tanans are often skep­ti­cal of can­di­dates with too many nation­al par­ty fin­ger­prints. ​"To win in Mon­tana, authen­tic­i­ty is real­ly impor­tant," he says.
He does wor­ry that, with jour­nal­ists fail­ing to dig into Gianforte's record, his high-dol­lar ad cam­paigns may pre­vail over Quist's small­er bud­get and face-to-face cam­paign­ing style.
This is where Our Rev­o­lu­tion, the advo­ca­cy orga­ni­za­tion that grew out of Sanders' pres­i­den­tial run, comes in.
The group endorsed Quist, and Sanders him­self said he'd cam­paign in Mon­tana. Accord­ing to board chair Lar­ry Cohen, many of the 20,000 Mon­tanans who have signed on to Our Rev­o­lu­tion are mak­ing phone calls, tex­ting and knock­ing on doors for Quist. The group has also con­nect­ed Quist to the nation­wide net­work of small donors that pow­ered the Sanders cam­paign, help­ing raise near­ly $1 mil­lion in March alone from more than 20,000 indi­vid­ual dona­tions aver­ag­ing $40 each.
The Mon­tana spe­cial elec­tion, then, is a chance for Mon­tana to show its stub­born inde­pen­dence and con­found nation­al expec­ta­tions. It's less a ref­er­en­dum on Trump and more a test of the rad­i­cal idea behind Sanders' run: that a vol­un­teer-pow­ered, small-donor-fund­ed, pop­ulist cam­paign can over­come one backed by big mon­ey and a nation­al par­ty apparatus.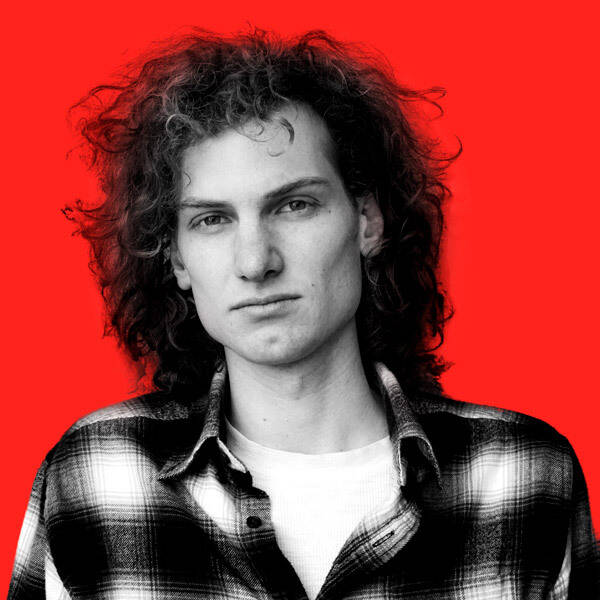 Joseph Bulling­ton
grew up in the Smith Riv­er water­shed near White Sul­phur Springs, Mon­tana. He lives now in Liv­ingston, where he works as an inde­pen­dent jour­nal­ist, part-time ranch hand and the edi­tor of Rur­al Amer­i­ca In These Times.