The Next Hiroshima
August 6 provides a critical moment to reflect not only on the terrible events of that day, but also on current nuclear threats.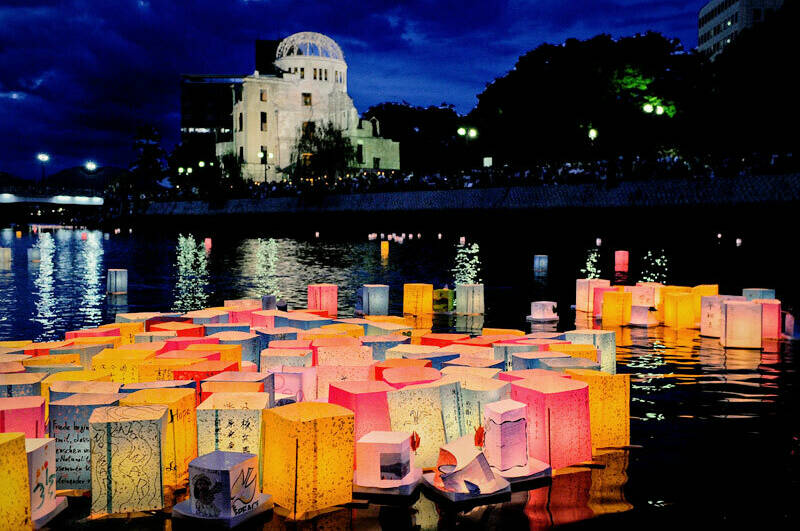 August 6 should have been a day of somber reflec­tion, not only on the ter­ri­ble events of that day in 1945, but also on what they revealed: that in their ded­i­cat­ed quest to extend their capac­i­ties for destruc­tion, humans final­ly found a way to approach the ulti­mate limit.
This year's August 6 memo­ri­als to the vic­tims of Hiroshi­ma have spe­cial sig­nif­i­cance. They took place short­ly before the 50th anniver­sary of the Cuban mis­sile cri­sis, ​"the most dan­ger­ous moment in human his­to­ry," in the words of his­to­ri­an and Kennedy advi­sor Arthur Schlesinger. Gra­ham Alli­son writes in For­eign Affairs that Kennedy ordered actions he knew would increase the risk of nuclear war, with a like­li­hood of per­haps 50 per­cent, an esti­mate that Alli­son regards as real­is­tic. Kennedy took Chair­man Khrushchev ​"right to the brink of nuclear war and he looked over the edge and had no stom­ach for it," accord­ing to Gen­er­al David Burchi­nal, then a high offi­cial in the Pen­ta­gon plan­ning staff. One can hard­ly count on such last-minute san­i­ty forever.
Dis­as­ter was per­ilous­ly close in 1962, and there have been extreme­ly dan­ger­ous moments since. In 1973, in the last days of the Arab-Israeli war, Hen­ry Kissinger called a high-lev­el nuclear alert. India and Pak­istan have come close to nuclear war. And there have been cas­es when human inter­ven­tion abort­ed nuclear attack after false reports by auto­mat­ed systems.
The events of Octo­ber 1962 are wide­ly hailed as Kennedy's finest hour. Alli­son offers them as ​"a guide for how to defuse con­flicts, man­age great-pow­er rela­tion­ships, and make sound deci­sions about for­eign pol­i­cy in gen­er­al." In par­tic­u­lar, today's con­flict with Iran.
Alli­son joins many oth­ers in regard­ing Iran's nuclear pro­grams as the most severe cur­rent cri­sis – even more com­plex than the Cuban mis­sile cri­sis, because of the threat of Israeli bomb­ing. The attack against Iran is in fact already well under­way, includ­ing eco­nom­ic sanc­tions that have reached the lev­el of ​"unde­clared war," in the judg­ment of Iran spe­cial­ist Gary Sick, who served on the Nation­al Secu­ri­ty Coun­cil under Pres­i­dents Ford, Carter and Reagan.
Con­sid­er, for anoth­er exam­ple, the Flame virus, revealed in mid-July, devel­oped joint­ly by the Unit­ed States and Israel, and used to secret­ly mon­i­tor Iran­ian com­put­er net­works. The Wall Street Jour­nal reports that the Pen­ta­gon regards cyber­war­fare as ​"an act of war" that autho­rizes the tar­get ​"to respond using tra­di­tion­al mil­i­tary force" (though with the usu­al excep­tion: not when the Unit­ed States or an ally is the perpetrator).
The esca­la­tion of the unde­clared war against Iran increas­es the pos­si­bil­i­ty of a large-scale war being sparked, even acci­den­tal­ly. The dan­ger was illus­trat­ed when a U.S. Navy ves­sel, part of the huge deploy­ment in the Gulf, fired on a civil­ian fish­ing boat July 16, killing one and wound­ing three. It would not take much more to ignite a major conflict.
The Iran threat has recent­ly been out­lined by Gen­er­al Gio­ra Eiland, who Haaretz describes as"one of the most inge­nious and pro­lif­ic thinkers the [Israeli mil­i­tary] has ever pro­duced." Of the threats he cites, the most cred­i­ble is that ​"any con­fronta­tion on our bor­ders will take place under an Iran­ian nuclear umbrel­la." Israel might there­fore be con­strained from resort­ing to force. Eiland agrees with the Pen­ta­gon and U.S. intel­li­gence, which also regard deter­rence as the major threat Iran poses.
One sen­si­ble way to avoid such dread con­se­quences is to pur­sue, in the word­ing of U.N. Secu­ri­ty Coun­cil Res­o­lu­tion 687 of April 1991, ​"the goal of estab­lish­ing in the Mid­dle East a zone free from weapons of mass destruc­tion and all mis­siles for their deliv­ery and the objec­tive of a glob­al ban on chem­i­cal weapons." The U.S. and the U.K. invoked those words in their effort to pro­vide a thin legal cov­er for their inva­sion of Iraq 12 years lat­er. The goal has been an Arab-Iran­ian objec­tive since 1974, reg­u­lar­ly re-endorsed. It now has near unan­i­mous glob­al sup­port, at least for­mal­ly. An inter­na­tion­al con­fer­ence to con­sid­er ways to imple­ment such a treaty may take place in Decem­ber. Progress is unlike­ly unless there is mass pub­lic sup­port in the West.
Fail­ure to grasp the oppor­tu­ni­ty will, once again, length­en the grim shad­ow that has dark­ened the world since that fate­ful August 6.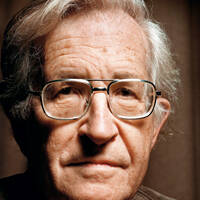 Noam Chom­sky
is Insti­tute Pro­fes­sor and Pro­fes­sor of Lin­guis­tics (Emer­i­tus) at the Mass­a­chu­setts Insti­tute of Tech­nol­o­gy, and the author of dozens of books on U.S. for­eign pol­i­cy. His most recent book is
Who Rules the World?
from Met­ro­pol­i­tan Books.