Wall Street Isn't the Answer to the Pension Crisis. Expanding Social Security Is.
The economic fate of workers shouldn't be tied to a stock market that rewards assaults on the working class.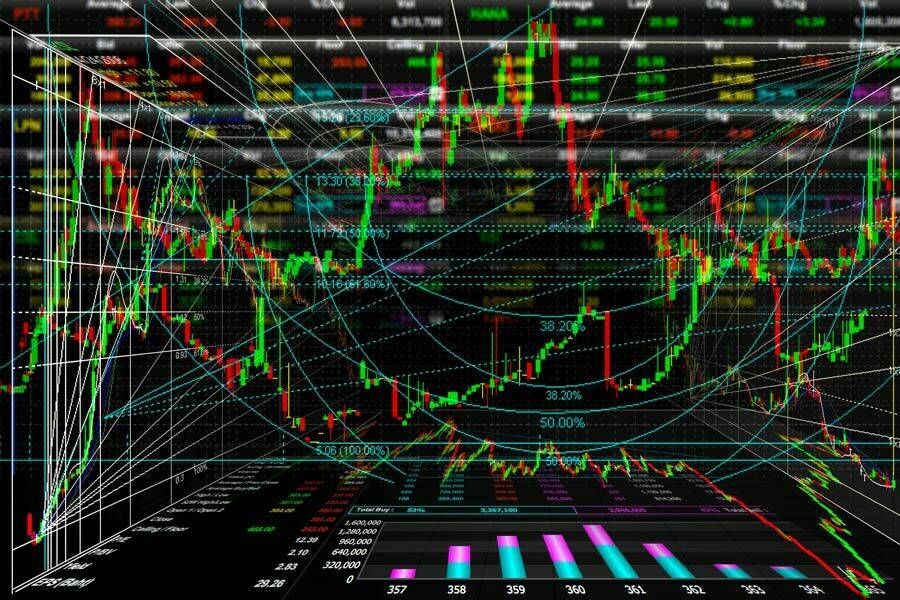 State and local pub­lic pen­sion funds across the coun­try are in polit­i­cal and eco­nom­ic cri­sis. At stake is a com­fort­able and deserved retire­ment for mil­lions who have spent their lives serv­ing the pub­lic — teach­ing our chil­dren, pick­ing up our garbage, run­ning our libraries. The cri­sis could also pro­found­ly affect the bud­gets of state and munic­i­pal gov­ern­ments, already weak­ened by decades of austerity.
"Through pension funds, the economic fate of workers gets tied to the performance of the stock market, a market that rewards companies for vicious assaults on the working class and accelerates the upward ow of wealth."
The Right decries this par­lous sit­u­a­tion and demands sav­age cuts. The unions and their friends say there's no prob­lem — just reac­tionar­ies cry­ing wolf to push an aus­ter­i­ty agenda.
But despite the clear bad-faith agen­da of the Right — at a recent con­fer­ence of the Koch broth­ers' polit­i­cal net­work, one speak­er joked about their efforts to ​"bring down the [Alaba­ma] pen­sion sys­tem" — the pen­sion prob­lem is real.
Gov­ern­ments have promised tril­lions of dol­lars to present and future retirees — $5.9 tril­lion (accord­ing to Fed­er­al Reserve sta­tis­tics) — to be paid out some­time in the future. Unfor­tu­nate­ly, they don't have any­where near that kind of mon­ey, either on hand or in the fore­see­able future. Cri­sis-dri­ven cuts have only made the sit­u­a­tion worse. The Fed has cal­cu­lat­ed that, all told, the nation's pen­sion accounts are $1.7 tril­lion in the hole — and oth­ers put the short­fall at clos­er to $4 trillion.
It didn't have to come to this. Dur­ing the New Deal, unions advo­cat­ed for an expan­sion of Social Secu­ri­ty to fund pen­sions. What they got instead is the cur­rent pen­sion fund sys­tem, one that is in thrall to both the vagaries of Wall Street and pre­var­i­ca­tions of politi­cians. Per­haps, with cri­sis loom­ing, the time is nigh to con­sid­er scrap­ping the cur­rent sys­tem and going back to the idea of pub­licly pro­vid­ed pen­sions for all — a uni­ver­sal basic retire­ment income.
Cur­rent­ly, pen­sion funds work sim­i­lar­ly to indi­vid­ual retire­ment accounts. Par­tic­i­pants set aside some cur­rent income to pro­vide for the future, with inter­est, div­i­dends and cap­i­tal gains offer­ing an assist. Gov­ern­ments, too, are sup­posed to pay in, but for years they have been stint­ing on con­tri­bu­tions. Faced with an unpleas­ant choice between rais­ing tax­es or cut­ting ser­vices to meet a bud­getary pinch — or, in some cas­es, to finance tax cuts — elect­ed offi­cials often decid­ed to skimp on pen­sion pay-ins. For politi­cians, it's an easy can to kick down the road, as most won't be in office when the pen­sion cri­sis hits. To get the books to bal­ance, pub­lic offi­cials assume that mar­kets will essen­tial­ly boom for­ev­er, pro­vid­ing an effort­less gush­er of cash for retirees. The prob­lem is that the mar­kets may not coop­er­ate, and now that the Baby Boomers are retir­ing in large num­bers, long-deferred bills are com­ing due.
Worse, the pur­suit of unre­al­is­tic returns has led union pen­sion man­agers to invest heav­i­ly in hedge funds and pri­vate equi­ty, sec­tors with a vicious­ly anti-work­er agen­da. This prac­tice forces work­ers to bet against fel­low work­ers. Long­time labor orga­niz­er Stephen Lern­er calls this dynam­ic the labor movement's ​"assist­ed suicide."
The Grim Math
Pen­sion fund man­agers have to make sev­er­al assump­tions: how long peo­ple will work, how long they will live and how much the finan­cial mar­kets will return over the next few decades. Gen­er­al­ly, they assume the future will be more or less like the past. That works for life expectan­cy, which does not change rapid­ly, and for retire­ment age, which fol­lows his­tor­i­cal pat­terns (the fan­ta­sy that boomers wouldn't retire like ear­li­er gen­er­a­tions hasn't panned out). But the stock mar­ket, everyone's favorite source of effort­less wealth gen­er­a­tion, is a fick­le friend.
Yes, over the very long term, stocks return close to 7 per­cent a year after infla­tion. But stocks are also very volatile, and 7 per­cent is far from a guar­an­tee. For exam­ple, mon­ey invest­ed in 1982 would accrue annu­al­ly by an aver­age of 7.8 per­cent over 30 years, com­pared to only 4.2 per­cent for mon­ey invest­ed in 1964. By the mag­ic of com­pound inter­est, the 1982 invest­ment yields almost quadru­ple the final bal­ance of the 1964 invest­ment (see graph below).
These hypo­thet­i­cal returns are just esti­mates, of course. You'd have a hard time match­ing them in the real world, giv­en tax­es, com­mis­sions and fees. The point is, assum­ing ​"aver­age" returns is a very poor guide for some­one depend­ing on an invest­ment. This is espe­cial­ly true now, with stock prices hav­ing quadru­pled since their Great Reces­sion low in March 2009, to some of the high­est lev­els in his­to­ry rel­a­tive to under­ly­ing cor­po­rate prof­its. His­tor­i­cal­ly, high stock val­u­a­tions por­tend crum­my future performance.
Accord­ing to Joshua Rauh, a pro­fes­sor of finance at Stan­ford, state and local pen­sion sys­tems assume an aver­age annu­al growth of 7.6 per­cent. He looked at 694 pen­sion sys­tems — sys­tems that account for more than 97 per­cent of total state and local pen­sion assets. Rauh also found that the aver­age work­er con­tribut­ing to a pen­sion fund was about 10 years from retire­ment. If you assume a 7.6 per­cent return, the nest egg you set aside today would dou­ble in those 10 years.
Unfor­tu­nate­ly, as Rauh points out, 7.6 per­cent is far from the most pru­dent stan­dard for pen­sion account­ing. Because Trea­sury bonds are the safest and most pre­dictable invest­ment avail­able, peg­ging promis­es to their inter­est rates would be the surest way to esti­mate how much a fund needs to set aside to meet future oblig­a­tions with­out a bailout. The 10-year Trea­sury bond rate is cur­rent­ly about 2.5 per­cent. At 2.5 per­cent, an invest­ment will take almost 30 years to dou­ble. At that rate, cur­rent pen­sion accounts are head­ed for a short­fall of near­ly $4 tril­lion on the total U.S. pen­sion oblig­a­tion of $5.9 trillion.
One stan­dard response from the Left might be to dis­miss Rauh's analy­sis because he is a fel­low at the right-wing Hoover Insti­tu­tion, which pub­lished his paper. But his math is cor­rect. You could argue that 2.5 per­cent is too pes­simistic a base­line — after all, it could go up. Finan­cial his­to­ry, how­ev­er, sug­gests the 7.6 per­cent assump­tion is reck­less­ly opti­mistic. Yes, the Right wants to make the pen­sion fund­ing sit­u­a­tion look dire, but union lead­ers avoid the con­se­quences of this uncom­fort­able math either because they are ret­i­cent to face up to its impli­ca­tions for their mem­bers or because they have become apol­o­gists for the gid­di­er assump­tions. For exam­ple, union-friend­ly aca­d­e­m­ic Gor­don Lafer, in The One Per­cent Solu­tion: How Cor­po­ra­tions are Remak­ing Amer­i­ca One State at a Time, cred­u­lous­ly endors­es the finance sector's mag­i­cal think­ing, delight­ing in the oppor­tu­ni­ties pre­sent­ed by ​"volatile but high­er-earn­ing equi­ty mar­kets." He sum­mons a Wall Street invest­ment advi­sor to offer sup­port­ing tes­ti­mo­ny, and sings the prais­es of ​"pro­fes­sion­al man­agers," approv­ing­ly gush­ing that they ​"make bet­ter invest­ment choic­es" than indi­vid­ual work­ers, bas­ing their deci­sions on ​"long-term horizons."
The prob­lem isn't just one of math, how­ev­er. It's also unclear how ally­ing with financiers will advance the inter­ests of work­ing people.
Squeez­ing Work­ers For Interest
In search of high­er returns, pen­sion fund man­agers have tak­en to what are known in the trade as ​"alter­na­tive invest­ments," such as hedge funds and pri­vate equity.
Although dis­tinc­tions can blur, hedge funds are aggres­sive­ly man­aged — run by pro­fes­sion­als intent on mak­ing boat­loads of mon­ey quick­ly, which means they can also lose boat­loads of mon­ey sud­den­ly. They trade in what is known in eco­nom­ics as ​"hot mon­ey" — high­ly spec­u­la­tive, short-term cap­i­tal invest­ments that cre­ate mas­sive mar­ket insta­bil­i­ty by mov­ing mon­ey fast. That insta­bil­i­ty has great­ly increased the pre­car­i­ty of the work­ing class, fuel­ing, for exam­ple, the hous­ing bub­ble that led so many to lose their homes to foreclosure.
Pri­vate equi­ty (PE) gen­er­al­ly has a longer time hori­zon, with fund man­agers invest­ing in a busi­ness for sev­er­al years. Their aim is to increase a company's prof­itabil­i­ty by increas­ing its ​"effi­cien­cy," then sell their stake at a prof­it. In the inter­im, PE funds often take cash out of the busi­ness through div­i­dends and fees. PE can be a very lucra­tive line of work, and man­agers enjoy spe­cial tax breaks on top of their big paychecks.
So-called effi­cien­cy is often code for ​"screw­ing work­ers." An infa­mous exam­ple is what hap­pened at Safe­way stores in the 1980s. By mid-decade, the union­ized super­mar­ket chain was suf­fer­ing increased com­pe­ti­tion from low­er-cost nonunion stores. In 1986, the com­pa­ny went pri­vate in a lever­aged buy­out engi­neered by bou­tique invest­ment house Kohlberg Kravis Roberts (KKR). In a lever­aged buy­out, a small group of investors (in part­ner­ship with cor­po­rate man­age­ment), bor­rows lots of mon­ey to buy out a busi­ness. That debt is often quite bur­den­some, which is part of the point: The urgency of the debt becomes a dis­ci­pli­nary force, dri­ving man­age­ment to achieve greater ​"effi­cien­cies." In the case of Safe­way, that meant sell­ing off divi­sions (most­ly to nonunion oper­a­tors), clos­ing stores and squeez­ing labor. In all, 63,000 peo­ple lost their jobs. The human toll was detailed by Susan Falu­di in a 1990 arti­cle for the Wall Street Jour­nal: sui­cide, alco­holism, heart attacks, bank­rupt­cy and bro­ken lives. Dis­placed work­ers had a hard time find­ing new jobs, and those who did saw their pay cut by, on aver­age, more than half. But KKR made off with $7.2 bil­lion, after an ini­tial invest­ment of $129 million.