The Pillage People
One year after the Wall Street bailout, real reform of the financial sector is still a dream.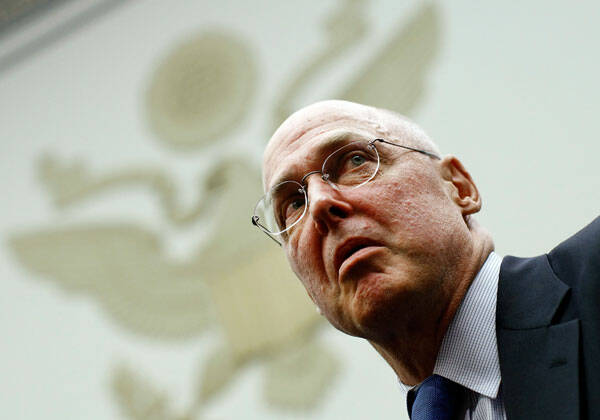 It's as if last year's melt­down – caus­ing a $16 tril­lion bailout of the finan­cial indus­try, the dou­bling of America's unem­ploy­ment rate and the loss of 2 mil­lion man­u­fac­tur­ing jobs in 2008 – had nev­er tak­en place. Two of the five biggest invest­ment banks, Bear Stearns and Lehman Broth­ers, have bit­ten the dust, but the sur­vivors intend to par­ty on, fed­er­al dol­lars in hand.
The diversion of federal resources to bailing out the financial sector has created a far more polarized society.
The Oba­ma administration's pas­sive atti­tude cre­ates despair for observers like Wall Street vet­er­an Nomi Prins, a for­mer man­ag­ing direc­tor of Bear Stearns and Gold­man Sachs and author of It Takes a Pil­lage: Behind the Bailouts, Bonus­es, and Back­room Deals from Wash­ing­ton to Wall Street (John Wiley & Sons, Sep­tem­ber). Where­as ​"the New Deal meshed gov­ern­ment res­cue with eco­nom­ic restruc­tur­ing," Prins sees few signs that the Oba­ma team is going to insist that the big bailout be cou­pled with seri­ous re-reg­u­la­tion of the finan­cial sector.
"I think we are less sta­ble now," Prins told In These Times. ​"There are few­er banks and they are more con­cen­trat­ed and more influ­en­tial than before. We might not have a cri­sis on sub­prime loans in five years, but it might turn out to be the finan­cial sec­tor not ful­ly pay­ing back their loans that caus­es a new crisis."
Thus far, Oba­ma seems unwill­ing to engage in an all-out fight with Wall Street or even fun­da­men­tal­ly break from the trick­le-down approach fol­lowed by for­mer Trea­sury Sec­re­tary Hank Paul­son (the for­mer Gold­man Sachs chair­man and CEO). Paul­son argued that major invest­ment banks were ​"too big to fail" and then unleashed a gush­er of fed­er­al assis­tance to Wall Street, start­ing with $787 bil­lion in TARP funds.
A very dif­fer­ent, bot­tom-up approach would have been far less expen­sive. ​"A total of about $1.7 tril­lion would have han­dled the sub­prime cri­sis," says Prins. With that invest­ment, the gov­ern­ment could have bought or sub­si­dized every sin­gle house on the verge of fore­clo­sure. That would have been a very cheap fix for sub­prime loans.
But such an approach was appar­ent­ly unthink­able to Paul­son. On July 8, 2008, Paul­son took a free-mar­ket stance toward mod­er­ate-income fam­i­lies fac­ing fore­clo­sure, many of whom had been vic­tim­ized by decep­tive prac­tices asso­ci­at­ed with sub­prime loans. Acknowl­edg­ing that these fam­i­lies ​"will lose their homes," Paul­son nonethe­less said, ​"There is lit­tle pub­lic pol­i­cy­mak­ers can or should do to com­pen­sate for unten­able finan­cial decisions."
How­ev­er, in the fall of 2008, just two months after his speech about hold­ing home­own­ers respon­si­ble for their ​"unten­able finan­cial deci­sions," Paul­son came up with a relief strat­e­gy for these ​"too big to fail" banks and insurers.
Pro­posed reforms by the Oba­ma admin­is­tra­tion have been dis­ap­point­ing, says Prins. ​"They're using the same approach [as the Bush Admin­is­tra­tion] of giv­ing mon­ey to the banks and assum­ing that they'll lend it to the peo­ple. There's nev­er been an inde­pen­dent drill-down to dis­cov­er banks' real assets and lia­bil­i­ties like the 1930's. The ​'stress tests' were val­ued by traders who sold them in the first place, so it becomes kind of cir­cu­lar and meaningless."
"Instead of insti­tut­ing reform, Oba­ma and Co. mere­ly calls their ideas ​'reform'," Prins writes.
Even some pro­gres­sive Democ­rats like House Finan­cial Ser­vices Com­mit­tee Chair Bar­ney Frank (D‑Mass.) have expressed wor­ries that too-strin­gent leg­is­la­tion could cur­tail ​"finan­cial inno­va­tion." ​"That was the argu­ment behind repeal­ing the Glass-Stea­gall Act," says Prins. Glass-Stea­gall was a cru­cial New Deal bank­ing reg­u­la­tion enact­ed to pre­vent a replay of the spec­u­la­tion-induced 1929 crash. It was repealed by the Gramm-Leach-Bliley Act of 1999 on a 92 – 8 vote.
The Trea­sury Department's call for more trans­paren­cy so all finan­cial trans­ac­tions – includ­ing deriv­a­tives and cred­it default oblig­a­tions – are record­ed is a good step, but enforce­ment pro­ce­dures are vague. ​"The indus­try should be dis­sect­ed and cut into parts that can be reg­u­lat­ed," instead of being per­ma­nent­ly posi­tioned for gov­ern­ment hand­outs in the name of being ​"too big to fail." The fed­er­al gov­ern­ment needs to ​"take away the abil­i­ty for the finan­cial sys­tem to lever­age and trade itself beyond its capac­i­ty to absorb the risk," says Prins.
Par­tic­u­lar­ly vital, she says, is re-insti­tut­ing the Glass-Stea­gall Act, which sep­a­rat­ed banks into oper­a­tions mak­ing con­ven­tion­al loans (mort­gages, car loans, com­mer­cial lend­ing, etc.) and those allowed to engage in spec­u­la­tion. ​"There can be a role for spec­u­la­tion – that is, any invest­ment with risk – but not a role for gov­ern­ment sub­si­diz­ing that speculation."
One par­tic­u­lar­ly use­ful idea to emerge from the Oba­ma Admin­is­tra­tion is estab­lish­ing a Con­sumer Finan­cial Pro­tec­tion Agency. ​"Hav­ing a real enforce­ment agency would make a dif­fer­ence; but cer­tain­ly it would encounter push­back from Wall Street," she says. ​"Even if the agency comes to fruition, it will be hard to do its stat­ed job."
Over­all, the diver­sion of fed­er­al resources to bail­ing out the finan­cial sec­tor has cre­at­ed a far more polar­ized soci­ety, with spread­ing con­di­tions of pover­ty and depri­va­tion across Amer­i­ca, Prins argues.
"We're cre­at­ing cuts at the police sta­tion, the fire sta­tion, the pub­lic parks, the libraries," she says. ​"We're see­ing much more of a Dick­en­sian soci­ety, and these effects will be long-lasting."
Despite her exhaus­tive research in doc­u­ment­ing the size of the ever-bal­loon­ing gov­ern­ment bailout of the finan­cial sec­tor, Prins is still stunned by how quick­ly the fed­er­al gov­ern­ment jumped to bail out bankers. ​"It's amaz­ing how much mon­ey the gov­ern­ment can come up with… with­out ask­ing any ques­tions or putting any new rules in place," she sighs.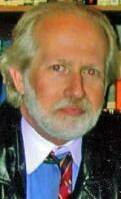 Roger Bybee

is a Mil­wau­kee-based free­lance writer and Uni­ver­si­ty of Illi­nois vis­it­ing pro­fes­sor in Labor Edu­ca­tion.Roger's work has appeared in numer­ous nation­al pub­li­ca­tions, includ­ing

Z

mag­a­zine,

Dol­lars

&

Sense, The Pro­gres­sive, Pro­gres­sive Pop­ulist, Huff­in­g­ton Post, The Amer­i­can Prospect, Yes!

and

For­eign Pol­i­cy in Focus

.More of his work can be found at

zcom​mu​ni​ca​tions​.org/​z​s​p​a​c​e​/​r​o​g​e​r​d​bybee

.