Survey Shows Overwhelming Public Support for Social Security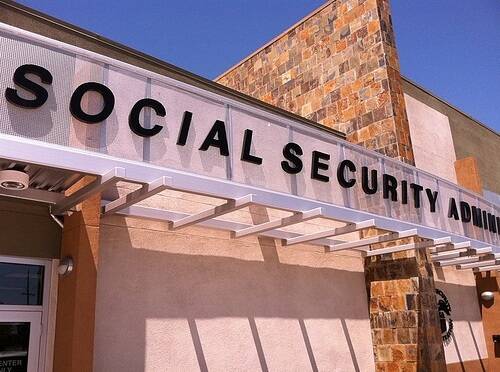 In order to deliv­er the pound of flesh demand­ed by Repub­li­cans to resolve the seques­tra­tion impasse, Pres­i­dent Oba­ma is mov­ing to con­cede to a ​"chained CPI" (Con­sumer Price Index) for Social Secu­ri­ty that would impose painful new costs on the elder­ly and oth­er vul­ner­a­ble groups.
The ​"chained CPI" would estab­lish a new means of mea­sur­ing infla­tion, ​"slow­ing down annu­al increas­es in Social Secu­ri­ty and oth­er ben­e­fits — includ­ing those for vet­er­ans, the dis­abled, and low-income chil­dren and their fam­i­lies—as well as income tax brack­ets," wrote Nicole Woo of the Cen­ter for Eco­nom­ic and Pol­i­cy Research.
Oba­ma would be fold­ing on a cen­tral issue of income secu­ri­ty despite hold­ing a hand­ful of aces, as evi­denced by a recent sur­vey that shows over­whelm­ing pub­lic sup­port — across the polit­i­cal spec­trum — for exempt­ing Social Secu­ri­ty from the bud­get-cut­ting games of Wash­ing­ton insiders.
These crit­i­cal­ly impor­tant find­ings are con­tained in the report ​"Strength­en­ing Social Secu­ri­ty: What do Amer­i­cans Want?" com­piled by the Nation­al Acad­e­my of Social Insur­ance (NASI). ​"The Amer­i­can peo­ple, con­trary to pop­u­lar belief, are over­whelm­ing­ly will­ing to pay more for Social Secu­ri­ty, and that includes every age and income group, across par­ty lines, and even Tea Partiers," observes Monique Mor­ris­sey, an Eco­nom­ic Pol­i­cy Insti­tute econ­o­mist spe­cial­iz­ing in retire­ment secu­ri­ty issues.
​"There is a lot of sup­port for increas­ing ben­e­fits," Mor­ris­sey told Work­ing In These Times, not­ing that the report found 84 per­cent of respon­dents believe that ben­e­fits are not high enough, and 75 per­cent sup­port high­er ben­e­fits — a find­ing that runs direct­ly counter to the push for low­er ben­e­fits pro­mot­ed by long-time aus­ter­i­ty cham­pi­on bil­lion­aire Pete Peter­son and the cor­po­rate-led Fix the Debt coalition.
This desire for high­er ben­e­fits is cou­pled, sig­nif­i­cant­ly, with a will­ing­ness to pay more for them. NASI found that ​"Ful­ly 74% of Repub­li­cans and 88% of Democ­rats agree that ​'it is crit­i­cal to pre­serve Social Secu­ri­ty even if it means increas­ing Social Secu­ri­ty tax­es paid by work­ing Americans.'"
When pre­sent­ed with spe­cif­ic pro­pos­als, 69 per­cent of all respon­dents favored a grad­ual one per­cent increase in the Social Secu­ri­ty tax paid by work­ers and employ­ers (from 6.2 per­cent to 7.2 per­cent over twen­ty years), and 68 per­cent favored elim­i­nat­ing the cap on tax­able income over a ten year period.
The cap, set at $113,700 for 2013, includes only wage income and exempts income from cap­i­tal gains and div­i­dends. Rev­enue from lift­ing the cap would serve to near­ly wipe out pro­ject­ed short­falls for Social Secu­ri­ty, accord­ing to econ­o­mist John Miller:
Lift­ing the cap on Social Secu­ri­ty tax­es would raise a sig­nif­i­cant amount of rev­enue: $1.3 tril­lion dol­lars over ten years accord­ing to the lib­er­tar­i­an Cato Insti­tute, and $124 bil­lion a year accord­ing to the left-of-cen­ter Cit­i­zens for Tax Jus­tice. Long term, lift­ing the pay­roll tax cap would just about cov­er the short­fall Social Secu­ri­ty will face if eco­nom­ic growth slows to a snail's pace in the decades ahead, as fore­cast by the Social Secu­ri­ty Admin­is­tra­tion…. Accord­ing to Stephen Goss, the SSA's chief actu­ary, lift­ing the cap while giv­ing com­men­su­rate ben­e­fit hikes to high-income tax­pay­ers once they retire would cov­er 93 per­cent of the SSA's pro­ject­ed short­fall in Social Secu­ri­ty rev­enues over the next 75 years.
Mor­ris­sey was espe­cial­ly pleased by the broad sup­port for increas­ing Social Secu­ri­ty ben­e­fits at a time when old­er work­ers are fac­ing height­ened anx­i­eties as they con­tem­plate retire­ment. Tra­di­tion­al — and depend­able — defined ben­e­fit-pen­sions plans have been dis­ap­pear­ing, large­ly sup­plant­ed by much shaki­er 401K accounts, with work­ers now assum­ing all the risk of their invest­ments individually.
Amer­i­can retirees rely heav­i­ly on Social Secu­ri­ty ben­e­fits, as the NASI report point­ed out:
While month­ly ben­e­fits are mod­est — an aver­age of $1,261 as of Decem­ber 2012 — they are the main source of income for most seniors. A third of elder­ly ben­e­fi­cia­ries rely on Social Secu­ri­ty for almost all (90% or more) of their income; two-thirds count on it for more than half of their income. The pro­gram also pro­vides life insur­ance and dis­abil­i­ty income pro­tec­tion to work­ers and their fam­i­lies. Social Secu­ri­ty keeps more than 21 mil­lion Amer­i­cans out of pover­ty — includ­ing 1 mil­lion chil­dren, 6 mil­lion adults under age 65, and 14 mil­lion seniors.
The dri­ve to begin the dis­man­tling of Social Secu­ri­ty — through mea­sures like rais­ing the retire­ment age to 70 and sub­sti­tut­ing the chained-CPI for rais­ing ben­e­fits — has been led by Repub­li­cans like House Major­i­ty Leader John Boehn­er (although he has been back­ing off a bit late­ly) and the cor­po­rate coali­tion Fix the Debt, with Gold­man Sachs CEO Lloyd Blank­fein play­ing a lead­ing role as a spokesman and mem­ber of its ​"CEO Coun­cil."
Blank­fein has argued that Social Secu­ri­ty must be fun­da­men­tal­ly trans­formed, because it was not designed for today's demo­graph­ic realities:
Social Secu­ri­ty wasn't devised to be a sys­tem that sup­port­ed you for a 30-year retire­ment after a 25-year career…. So there will be things that, you know, the retire­ment age has to be changed. Maybe some of the ben­e­fits have to be affect­ed, maybe some of the infla­tion adjust­ments have to be revised. But in gen­er­al, enti­tle­ments have to be slowed down and contained.
Blankfein's asser­tions — seek­ing a shift in gov­ern­ment pol­i­cy to ​"low­er people's expec­ta­tions" — have pro­voked a fero­cious counter-attack from pro­gres­sives. Advo­cates for a stronger Social Secu­ri­ty sys­tem have charged that his pro­pos­als that are obliv­i­ous to the class-based real­i­ty that the more afflu­ent half of Amer­i­cans live six years longer on aver­age than poor­er cit­i­zens, who thus stand to receive Social Secu­ri­ty ben­e­fits for far short­er lifes­pans than those with more privilege.
And while the pres­i­dent is work­ing to sell Democ­rats in Con­gress on the chained CPI — which would low­er the annu­al Cost of Liv­ing Adjust­ment (COLA) — the NASI report found that in fact, a major­i­ty of Amer­i­cans — 64 per­cent — sup­port ​"increas[ing] the COLA to more ful­ly pro­tect seniors against inflation."
The NASI poll revealed a lev­el of sup­port for Social Secu­ri­ty that ​"you don't see in the news­pa­pers every day," as EPI's Mor­ris­sey put it. Going for­ward, as labor and its allies push back against those argu­ing for cuts to the pro­gram, they can do so with the knowl­edge that they have the will of the peo­ple behind them.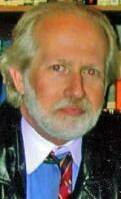 Roger Bybee

is a Mil­wau­kee-based free­lance writer and Uni­ver­si­ty of Illi­nois vis­it­ing pro­fes­sor in Labor Edu­ca­tion.Roger's work has appeared in numer­ous nation­al pub­li­ca­tions, includ­ing

Z

mag­a­zine,

Dol­lars

&

Sense, The Pro­gres­sive, Pro­gres­sive Pop­ulist, Huff­in­g­ton Post, The Amer­i­can Prospect, Yes!

and

For­eign Pol­i­cy in Focus

.More of his work can be found at

zcom​mu​ni​ca​tions​.org/​z​s​p​a​c​e​/​r​o​g​e​r​d​bybee

.