3 Fiscal-Cliff Truths You Won't Hear On TV
The news media gave us a reality TV show. Here's what they left on the cutting-room floor.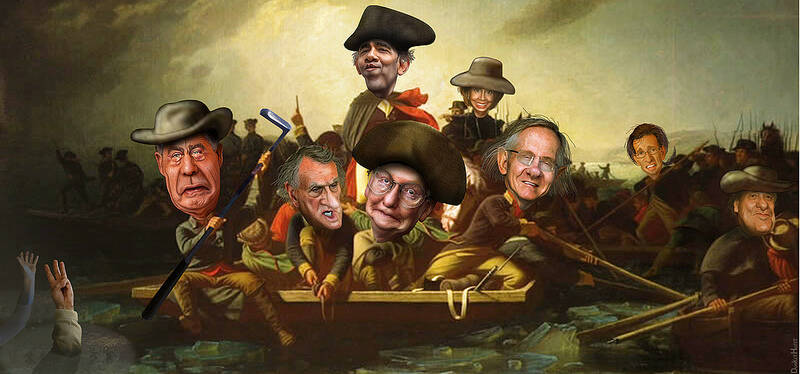 Dur­ing the hal­cy­on 1990s, we labeled annu­al Con­gres­sion­al tem­per tantrums for what they were: stan­dard, if bor­ing, bud­get impass­es. Now, though, in a hilar­i­ous­ly non-iron­ic flail for rat­ings, news out­lets have tak­en Nigel Tufnel's famous line from This Is Spinal Tap seri­ous­ly, turn­ing the vol­ume up to 11 by por­tray­ing the lat­est stand­off as a har­row­ing ​"fis­cal cliff," replete with dooms­day count­down clocks, gaudy NFL-qual­i­ty graph­ics, and end­less Twit­ter hash­tags.
Reality TV, of course, is this moment's perfect metaphor. That schlocky format's foundational oxymoron—it is "real" but not real—also defines contemporary politics.
If any­one out­side the Belt­way was pay­ing atten­tion (a big ​"if"), they prob­a­bly thought the title referred to an old episode of Cheers in which the goofy mail­man does his tax­es. After all, replay­ing reruns would have been more com­pelling con­tent than this lat­est install­ment of Real World: U.S. Capi­tol.
Real­i­ty TV, of course, is this momen­t's per­fect metaphor. That schlocky for­mat's foun­da­tion­al oxy­moron — it is ​"real" but not real — also defines con­tem­po­rary politics.
Think about it: we under­stand Keep­ing Up with the Kar­dashi­ans as ​"real" only in the sense that the char­ac­ters use their own names. But we also under­stand that most of Kim and Chloe's strife is man­u­fac­tured. It's the same for Wash­ing­ton — in the fis­cal cliff melo­dra­ma, we heard that Speak­er John Boehn­er dropped the f‑bomb on Sen­ate Major­i­ty Leader Har­ry Reid, and we saw Demo­c­ra­t­ic law­mak­ers per­form maudlin to-cam­era tes­ti­monies about their sup­posed loy­al­ty to the mid­dle class. Yet, those few watch­ing at home almost cer­tain­ly sensed that it was all a script­ed pro­duc­tion — one whose out­come was predetermined.
To appre­ci­ate how the kabu­ki the­ater works, con­sid­er three big out­comes of the fis­cal-cliff leg­is­la­tion that the atten­dant real­i­ty TV show nev­er highlighted:
Bush defeats Clin­ton: Pres­i­dent Clin­ton's tax rates deliv­ered big bud­get sur­plus­es and one of his­to­ry's strongest rates of eco­nom­ic growth. By con­trast, Pres­i­dent Bush's cuts to those tax rates birthed mas­sive deficits and the slow­est rate of eco­nom­ic growth in mod­ern his­to­ry. Yet, faced with the fis­cal clif­f's choice between Clin­ton and Bush tax rates, both par­ties agreed to rat­i­fy almost all of the lat­ter. For Repub­li­cans, this vic­to­ry was summed up by Bush's for­mer press sec­re­tary, Ari Fleis­ch­er, who said ​

"

it's fan­tas­tic." For Democ­rats, their tri­umphant rhetoric about their one small win — restor­ing Clin­ton rates on income above $

400

,

000

 — obscures a humil­i­at­ing truth. Essen­tial­ly, the par­ty that spent so much polit­i­cal cap­i­tal to mod­est­ly raise tax­es and restore fis­cal san­i­ty after the Rea­gan binge was bul­lied into undo­ing much its own fis­cal legacy.

Nobody in Wash­ing­ton cares about deficits: Dur­ing Decem­ber's ​

"

fis­cal cliff" TV show, D.C.'s real­i­ty stars told us that they were focused on reduc­ing the bud­get deficit. But, accord­ing to the Con­gres­sion­al Bud­get Office, the final bill will increase the bud­get deficit by $

4

tril­lion.

Cor­po­rate wel­fare is sacro­sanct: For all the effort to make waste­ful spend­ing the vil­lain in the ​

"

fis­cal cliff" TV show, Con­gress ulti­mate­ly refused to touch that spend­ing. Some­how, defense con­trac­tor largesse in the bloat­ed Pen­ta­gon bud­get was off the table. Some­how, sub­si­dies to cor­po­rate agribusi­ness were sep­a­rat­ed from the nego­ti­a­tions and then extend­ed. Mean­while, as the Roo­sevelt Insti­tu­tion's Matt Stoller doc­u­ment­ed, the final ​

"

fis­cal cliff" bill includ­ed tax­pay­er hand­outs for every­thing from NASCAR race­tracks, to Hol­ly­wood stu­dios, to a new Gold­man Sachs headquarters.
If you find these facts more depress­ing than the fan­tasies that dom­i­nat­ed the pub­lic ver­sion of the ​"fis­cal cliff" dra­ma, then you appre­ci­ate why so many Amer­i­cans pre­fer real­i­ty TV over gen­uine doc­u­men­taries. A shrink-wrapped ​"real­i­ty" hyped for max­i­mum tit­il­la­tion is, indeed, more pleas­ant to watch than actu­al real­i­ty. Con­gress and the polit­i­cal media know this, so they give view­ers what they think we want.
The prob­lem is that the real sto­ry gets lost in trans­la­tion, leav­ing us at once total­ly dis­gust­ed, occa­sion­al­ly enter­tained and per­ma­nent­ly fleeced… just as Wash­ing­ton wants.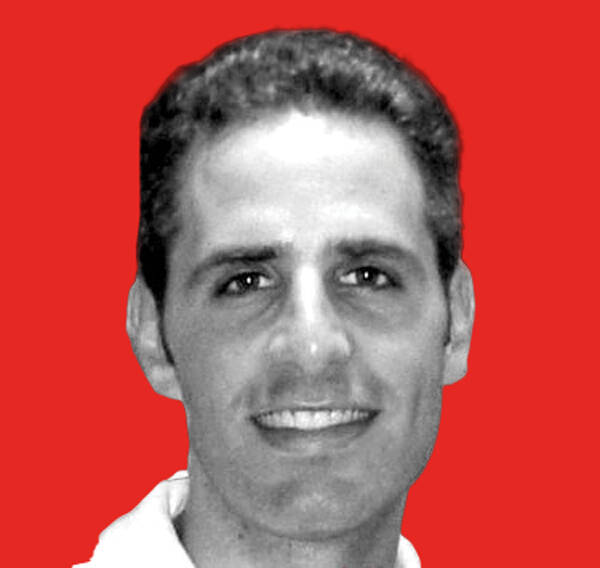 David Siro­ta
is an award­win­ning inves­tiga­tive jour­nal­ist and an
In These Times
senior edi­tor. He served as speech writer for Bernie Sanders'
2020
cam­paign. Fol­low him on Twit­ter @davidsirota.