The War on the Gullible
75 years after the 'War of the Worlds' broadcast, Americans are still panicked by fake news.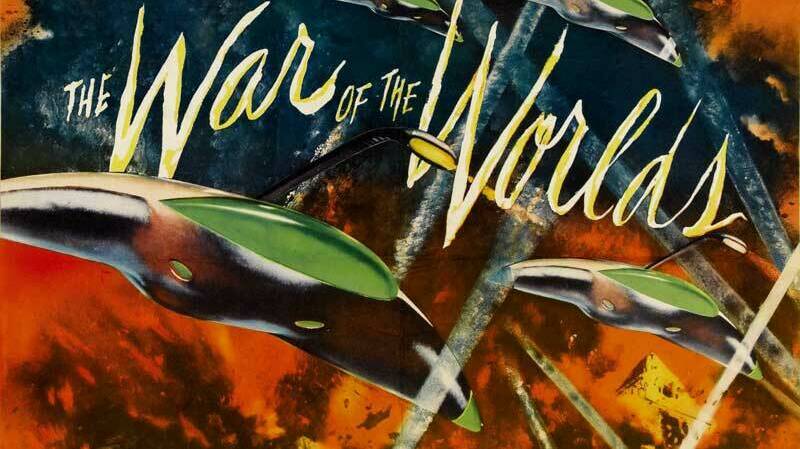 Sev­en­ty-five years ago, on Octo­ber 30, 1938, one of the most noto­ri­ous media events in our his­to­ry occurred: the instant­ly infa­mous CBS ​"War of the Worlds" broad­cast. Even today, most peo­ple know the basic sto­ry. In hon­or of Hal­loween, Orson Welles and his col­leagues at the Mer­cury The­atre on the Air staged a radio play ver­sion of H.G. Wells' sto­ry, with Mar­tians land­ing in Grover's Mill, N.J. and work­ing their way toward New York City, releas­ing poi­son gas as they went. By the end of the broad­cast, CBS's switch­board was ablaze, phone lines to police sta­tions were jammed, peo­ple around the coun­try were pan­ick­ing, and peo­ple in Newark, N.J. wrapped their faces in wet tow­els and drove like hell out of town. Typ­i­cal head­lines were ​"Radio Station's ​'Attack By Mars' Pan­ics Thou­sands" and ​"Many Flee Homes to Escape ​'Gas Raid' from Mars." Those who tuned in late and did not hear the open­ing dis­claimer that this was a play were espe­cial­ly prone to being scared. In the first three weeks after the broad­cast, news­pa­pers around the coun­try ran more than 12,500 sto­ries about its impact. Researchers esti­mat­ed, con­ser­v­a­tive­ly, that about 6 mil­lion peo­ple (a small audi­ence then) heard the show, and about a mil­lion or so were gen­uine­ly frightened.
There was another factor that helps explain the panic—certain people were more likely than others to believe the invasion was real.
It's tempt­ing today to feel supe­ri­or to those lis­ten­ers who pan­icked, and to think noth­ing like this could hap­pen today, espe­cial­ly giv­en the mul­ti­ple means — TV, Google, Twit­ter — for dou­ble check­ing such a sto­ry. But peo­ple often for­get the cli­mate in which this hap­pened. It was still the Great Depres­sion, with the unem­ploy­ment rate hov­er­ing around 19 per­cent. In places like Flint, Mich., near­ly half of the city's fam­i­lies were on pub­lic relief. In 1937, 477 sit-down strikes took place, involv­ing about 400,000 work­ers. And even as Amer­i­cans were expe­ri­enc­ing this seem­ing­ly relent­less eco­nom­ic uncer­tain­ty, anoth­er world war seemed immi­nent. Just one month before the broad­cast, Hitler, hav­ing already annexed Aus­tria, demand­ed that Ger­many be allowed to annex a por­tion of Czecho­slo­va­kia. With radio an increas­ing source of news for Amer­i­cans, mil­lions were glued to their sets that Sep­tem­ber, accus­tomed to hav­ing reg­u­lar pro­gram­ming inter­rupt­ed by urgent news bul­letins and on-the-spot report­ing about the lat­est nego­ti­a­tions, tur­moil in Czecho­slo­va­kia and the pos­si­bil­i­ty of a Ger­man inva­sion. And then, of course, ​"War of the Worlds," mim­ic­k­ing the news bul­letin style, was very skill­ful­ly done.
But there was anoth­er fac­tor that helps explain the pan­ic — cer­tain peo­ple were more like­ly than oth­ers to believe the inva­sion was real. The major study of the pan­ic, The Inva­sion From Mars by Hadley Cantril (1940), found that those who exam­ined either the facts of the show — that space­ships from Mars couldn't pos­si­bly arrive in a mat­ter of min­utes — or went to exter­nal sources, by chang­ing chan­nels or look­ing up the descrip­tion of the show in the news­pa­per, under­stood the sto­ry was fic­ti­tious. Those who failed to ​"fact check" in some man­ner were more like­ly to pan­ic, as were those with the least edu­ca­tion and those who were high­ly sug­gestible. The researchers also found that reli­gios­i­ty was an impor­tant fac­tor in peo­ple falling for the broad­cast; those who had strong, Bible-based beliefs thought this was the apoc­a­lypse, an act of God.
While it might be the case that a ​"War of the Worlds" pan­ic could not hap­pen today, we have been wit­ness­ing a slow­er, more long-term titra­tion of pan­ic through the media, espe­cial­ly Fox News and right-wing radio, often affect­ing audi­ences not dis­sim­i­lar from those described above. Many believe that the Afford­able Care Act would man­date ​"death pan­els," that Oba­ma wasn't born in the Unit­ed States, that cli­mate change is a hoax, that vac­cines cause autism, that humans and dinosaurs coex­ist­ed, that abor­tions cause breast can­cer, that you can't get preg­nant from a rape that is ​"legit­i­mate," and on and on. Remem­ber, Bush, Cheney et al. con­vinced about half of Amer­i­cans that Sad­dam Hus­sein was behind 9⁄11.
So before we look back at 1938 with a smug sense of supe­ri­or­i­ty and imag­ine that peo­ple today would nev­er fall for a delib­er­ate­ly staged set of fic­tions, we need to appre­ci­ate that it's just the deliv­ery that's dif­fer­ent: not a one-shot blast of mis­in­for­ma­tion and pan­ic, but a steady drip, drip, drip of cor­ro­sion much more dam­ag­ing than any­thing pro­duced by the Mer­cury The­atre in 1938.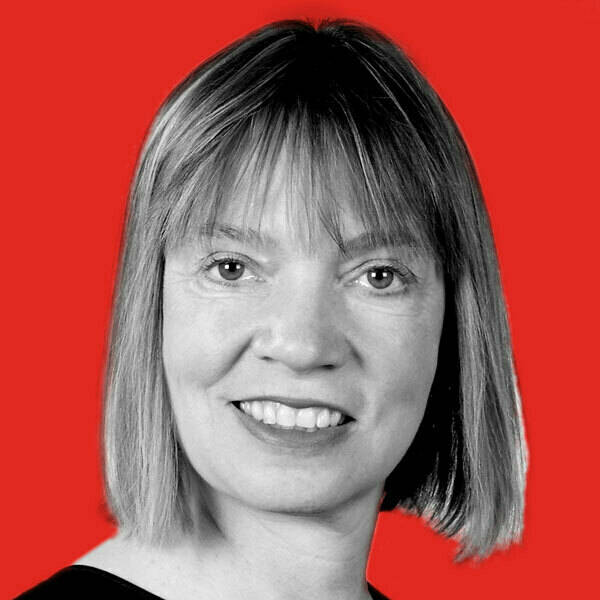 Susan J. Dou­glas
is a pro­fes­sor of com­mu­ni­ca­tions at the Uni­ver­si­ty of Michi­gan and a senior edi­tor at
In These Times
. Her forth­com­ing book is
In Our Prime: How Old­er Women Are Rein­vent­ing the Road Ahead.
.