These Are the Ballot Measures To Pay Attention To If You're a Progressive
Key initiatives cover marijuana, plastic bags, the minimum wage, healthcare, campaign finance and election reforms.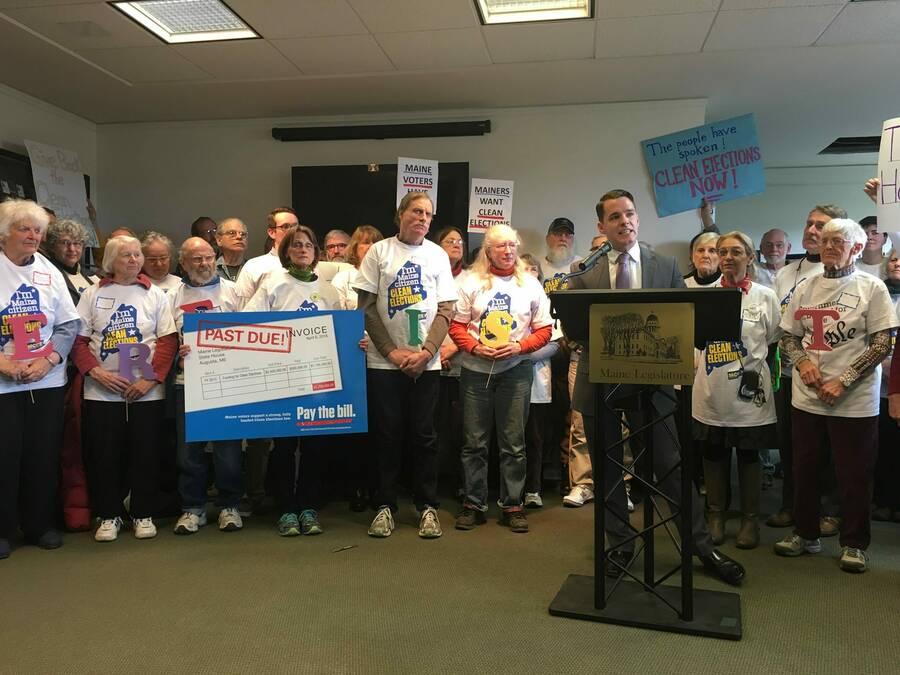 Most state bal­lot mea­sures spark lit­tle inter­est and have lit­tle impact. But each year, a few add ener­gy to move­ments for nation­al reform, and, occa­sion­al­ly, a bal­lot mea­sure cre­ates a tip­ping point in our nation­al pol­i­tics. Such momen­tum often comes from California.
"No soda taxes will be on state-level ballots this year, but it's noteworthy that, as with plastic-bag bans a decade ago, they're beginning to make progress at the local level."
This year, the state will vote on two poten­tial tip­ping points.
First, Cal­i­for­ni­ans will decide whether to legal­ize recre­ation­al mar­i­jua­na. The vote comes just six years after they reject­ed a sim­i­lar pro­pos­al. But the oppo­si­tion this time appears to have less ener­gy and fund­ing, while advo­cates have more of both. And there's now a prece­dent to build on, with the legal­iza­tion of recre­ation­al cannabis in Alas­ka, Col­orado, Ore­gon and Wash­ing­ton. Polling in late Octo­ber showed that sup­port­ers out­num­ber oppo­nents by a 21-point margin.
Legal­iza­tion of recre­ation­al use will also be on the bal­lot in four oth­er states — Ari­zona, Mass­a­chu­setts, Neva­da and Maine — and four states will vote on legal­iz­ing med­ical mar­i­jua­na: Arkansas, Flori­da, Mon­tana and North Dakota.
The sec­ond poten­tial tip­ping point involves a ban on sin­gle-use plas­tic bags in gro­cery, con­ve­nience and liquor stores in Cal­i­for­nia. The mea­sure is actu­al­ly a ref­er­en­dum on a law passed by the state leg­is­la­ture in 2014. It was placed on the bal­lot by the plas­tic bag indus­try, in an attempt to delay and ulti­mate­ly kill the leg­is­la­tion. But the law was rel­a­tive­ly pop­u­lar: A poll in 2014 found that about 60 per­cent of respon­dents sup­port­ed it.
Many places have already tak­en steps to lim­it plas­tic bags, includ­ing at least 150 com­mu­ni­ties in Cal­i­for­nia since 2007. If it pass­es, the ref­er­en­dum would give a strong boost to such local-lev­el ini­tia­tives and, as the first state-lev­el ban, cre­ate an impor­tant and influ­en­tial prece­dent. A coali­tion of indus­try groups has spent at least $6 mil­lion oppos­ing it.
Of course, momen­tum can also come from out­side Cal­i­for­nia and, this year, sev­er­al oth­er mea­sures of inter­est to pro­gres­sives are on state bal­lots. Here's a look at some of them.
Min­i­mum wage increases
Two years ago, the threat of a bal­lot ini­tia­tive pres­sured the Seat­tle City Coun­cil to pass a $15 min­i­mum wage. Noth­ing sim­i­lar­ly ambi­tious is on bal­lots this year, but a $12 min­i­mum wage by 2020 is up for a vote in Ari­zona, Col­orado and Maine. In Wash­ing­ton, the ini­tia­tive calls for a min­i­mum wage of $13.50 an hour by 2020.
These mea­sures have strong pub­lic sup­port. In Maine, for exam­ple, polling in Sep­tem­ber showed that about 60 per­cent of respon­dents sup­port­ed the increase. A study by the Maine Cen­ter for Eco­nom­ic Pol­i­cy found that about one third of work­ers in Maine would receive a raise. It also found that 90 per­cent of the work­ers who would ben­e­fit are over 20 years old; one-third are minori­ties; two-thirds work full-time; over half some edu­ca­tion beyond high school; and one-fourth sup­port a child.
Health pol­i­cy and health­care reforms
In Col­orado, vot­ers will vote on cre­at­ing a sin­gle-pay­er health­care sys­tem, Col­orado­Care, to be fund­ed by a 10 per­cent pay­roll tax — two-thirds paid by the employ­er and one-third paid by the employ­ee. Peo­ple who are self-employed would pay the whole tax. The mea­sure would­n't pro­hib­it res­i­dents from also buy­ing pri­vate plans. Nonethe­less, it has attract­ed strong oppo­si­tion from pri­vate insur­ance com­pa­nies, espe­cial­ly Anthem Inc., and the oppo­si­tion has raised about $4 mil­lion to defeat it (ver­sus less than $1 mil­lion raised by sup­port­ers). Polling on the mea­sure has been mixed. A sur­vey by the Uni­ver­si­ty of Col­orado Boul­der in mid-Octo­ber found that 45 per­cent of respon­dents sup­port­ed it. Oth­er polling put the num­ber at about 30 percent.
Col­oradans will also vote on the ​"End-of-Life Options Act," which would allow ter­mi­nal­ly ill peo­ple with less than six months to live to die by self-admin­is­ter­ing pre­scribed drugs. The ini­tia­tive is based on the end-of-life law passed by Ore­gon in 1997, and it impos­es tight restric­tions on the process. The UC Boul­der sur­vey found strong sup­port for the mea­sure: 69 per­cent favored it.
No soda tax­es will be on state-lev­el bal­lots this year, but it's note­wor­thy that, as with plas­tic-bag bans a decade ago, they're begin­ning to make progress at the local lev­el, after being defeat­ed at least 43 times over the past eight years. In June, the Philadel­phia City Coun­cil approved a 1.5 cents-per-ounce tax on sug­ary drinks. Next week, vot­ers in San Fran­cis­co, Oak­land and Albany, Cal­i­for­nia, will vote on a pen­ny-per-ounce tax. In Boul­der, Col­orado, they'll vote on a two-cents-per-ounce tax.
Cam­paign finance and elec­tion reforms
In Wash­ing­ton, a mea­sure would cre­ate a vouch­er sys­tem that gives vot­ers three $50 vouch­ers to be ​"spent" as they choose on state-lev­el races every two years. It would also cre­ate new donor-dis­clo­sure require­ments for polit­i­cal ads, impose a wait­ing peri­od on lob­by­ing by for­mer pub­lic offi­cials, and lim­it con­tri­bu­tions to politi­cians by con­trac­tors and lob­by­ists. The vouch­er plan is based on a mea­sure that Seat­tle passed in 2015. That law will take effect next year, and will dis­trib­ute four $25 vouch­ers to each vot­er to be used in cam­paigns for may­or, city coun­cil and city attor­ney. The mea­sure passed by a wide mar­gin in Seat­tle. Polling on Washington's bal­lot mea­sure has been mixed, with more than 40 per­cent of respon­dents undecided.
In Maine, Gov. Paul LeP­age has indi­rect­ly helped build sup­port for a new vot­ing sys­tem. LeP­age is a hard-right Repub­li­can who's bad­ly out of step with the state's cen­trist pol­i­tics, but he won his re-elec­tion bid in 2014 after a third-par­ty can­di­date split the Demo­c­ra­t­ic vote. He won his first elec­tion, in 2010, with less than 38 per­cent of the vote in a five-way race. Par­tial­ly in response to LeP­age, the League of Women Vot­ers of Maine has pro­vid­ed much of the ener­gy to put a ​"ranked-choice vot­ing" ini­tia­tive on the ballot.
Under the sys­tem, vot­ers would rank can­di­dates in order of their pref­er­ence. If no can­di­date receives a major­i­ty of first-choice votes, the can­di­date who received the fewest first-choice votes is elim­i­nat­ed and the oth­er can­di­dates move up one rank. This process con­tin­ues until one can­di­date has a major­i­ty of the votes.
Sup­port­ers of the mea­sure believe that it ensures that the can­di­date with the broad­est sup­port actu­al­ly wins and empow­ers vot­ers. The Port­land Press Her­ald, in an edi­to­r­i­al endors­ing the mea­sure, not­ed that it ​"rep­re­sents a bold change, but it's a change that would bring back some­thing we've lost — con­sen­sus pol­i­tics in a time of polit­i­cal fragmentation."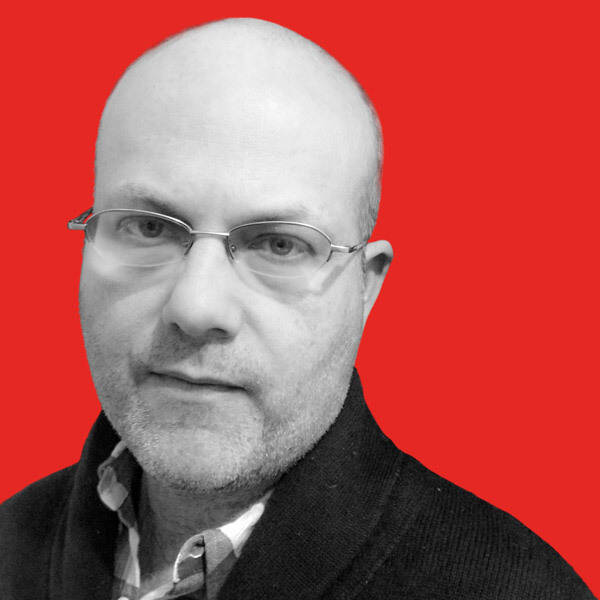 Theo Ander­son
is an In These Times con­tribut­ing writer. He has a Ph.D. in mod­ern U.S. his­to­ry from Yale and writes on the intel­lec­tu­al and reli­gious his­to­ry of con­ser­vatism and pro­gres­sivism in the Unit­ed States. Fol­low him on Twit­ter @Theoanderson
7
.