Things Turn Ugly in the 'Land of Enchantment's' First District Democratic Primary
We wanted to make sure you didn't miss the announcement of our new Sustainer program. Once you've finished reading, take a moment to check out the new program, as well as all the benefits of becoming a Sustainer.

Until recently, the Democratic primary race in New Mexico
&
rsquo;s First Congressional District followed the typical script. There was an establishment frontrunner, a progressive challenger trailing by several points, and a long-shot third candidate lagging well behind the other two.But with just a few days to go before the June
5
primary election, that script has been totally rewritten. The former frontrunner now places third in the polls. The two candidates who had been trailing are tied for the lead, and both are attempting to claim the mantle as the real progressive in the race. That
&
rsquo;s the good news.The bad news is that, as the rhetorical war has escalated and super PAC money has come into play, the new frontrunners
&
rsquo; character and competence have been called into question. So the Democrats will likely choose a progressive candidate. But these brutal final days of the primary season have inflicted damage that may carry over into the general election.And that election is expected to be competitive. The district went for Obama by a landslide in
2008
, but a Republican held the seat for forty years after its creation in
1969
, until Democrat Martin Heinrich won it in
2008
. He was re-elected in
2010
by a spread of just three points and is now running for the state
&
rsquo;s open U.S. Senate set.The progressives in the ongoing battle to win the seat are Eric Griego and Michelle Lujan Grisham.Griego, currently a New Mexico state senator, was seven points behind the frontrunner, Martin Chavez, in a poll released in early March. Griego closed the gap on Chavez with the help of glowing publicity and several high-profile endorsements. Democracy for America, for example, endorsed him and named him one its
&
ldquo;Top
10
Grassroots All Stars.
&
rdquo;Griego has tried to distinguish himself with strong rhetoric about holding banks and corporations accountable. In an essay published in the Huffington Post, he boasted about being
&
ldquo;the first congressional candidate in the nation to air a TV ad that stands for a simple, principled idea: Wall Street bankers who broke the law belong in jail.
&
rdquo; Griego also highlighted five specific things he would do if elected. One of them was to
&
ldquo;push the U.S. Justice Department to more aggressively prosecute white-collar crimes by Wall Street bankers.
&
rdquo;
Griego has long been seen as a rising progressive star, so his ascendance wasn
&
rsquo;t unexpected. But the emergence of his co-frontrunner, Michelle Lujan Grisham, came as a surprise. She trailed Griego by six points and Chavez by
13
points in the early-March poll.Lujan Grisham, who is currently a county commissioner, was the head of the state
&
rsquo;s Department of Health from
2004
to
2007
. Health care and issues affecting the elderly have been major themes of her campaign. In addition to opposing any attempts to privatize Social Security or cut Medicare benefits, she promises to push for
&
ldquo;tougher laws to crack down on financial crimes against seniors,
&
rdquo; and she wants to
&
ldquo;empower care givers," so that seniors
&
ldquo;can continue to be active in their own communities.
&
rdquo;Though Griego has attempted to portray Lujan Grisham as a conservative Democrat, the two are nearly indistinguishable on most important issues, from repealing the Bush tax cuts to protecting reproductive rights to calling for stronger environmental protections. In its guide to the primary elections, Albuquerque
&
rsquo;s alternative weekly newspaper, the Weekly Alibi, noted that residents of the district were
&
ldquo;lucky
&
rdquo; to have
&
ldquo;two excellent congressional candidates to choose from.
&
rdquo;The Weekly Alibi endorsed Lujan Grisham and described her as
&
ldquo;an obvious progressive
&
rdquo; who
&
ldquo;knows how to work across the aisle and push forward-thinking legislation.
&
rdquo; She
&
rsquo;s also supported by the Albuquerque Journal, several unions, EMILY
&
rsquo;s List, and a number of statewide politicians. Griego
&
rsquo;s supporters, meantime, include a long list of labor and environmental organizations and progressive politicians and activists.In part because neither candidate is the obvious progressive choice, the race has turned increasingly personal and negative over the past several days.Progressive Kick, a super PAC that supports Griego, has produced and paid for a television ad that links Lujan Grisham to a scandal at a state-run nursing home during her tenure at the Department of Health. It says she did
&
ldquo;nothing effective
&
rdquo; about the conditions in the institution before the federal Department of Justice filed a suit against the state in
2007
. That suit asserted that several residents had apparently died from
&
ldquo;reckless and almost willful disregard
&
rdquo; for their health. In
2008
, federal inspectors put the nursing home on a list of facilities
&
ldquo;that have not improved,
&
rdquo; leading to the loss of its Medicaid and Medicare certification.The Lujan Grisham campaign has responded with its own attack ad spotlighting Griego
&
rsquo;s troubled driving history. He was convicted of driving while intoxicated in the late
1990
s, and between
2000
and
2007
, he missed several court-mandated driving-school programs that resulted from multiple traffic citations. Most were for speeding, but he was also cited for driving without insurance and without registration.
&
nbsp;The result was that eleven arrest warrants were issued for him.Both of these lines of attack strike directly at the candidates
&
rsquo; greatest strengths. Lujan Grisham casts herself as a strong advocate for healthcare reform and senior care; the attack ad portrays her as negligent in her responsibilities to suffering seniors. Eric Griego casts himself as a man who will bring to justice the reckless Wall Street bankers who believe they
&
rsquo;re above the law. The attack ad portrays him as a reckless driver who believes he
&
rsquo;s above the law.So a race that was primarily about ideas and what it means to be a progressive has devolved into a last-minute mud fight. It
&
rsquo;s no doubt true that these issues would have emerged in the general election. But it
&
rsquo;s unfortunate that, though a progressive will likely win the Democratic primary in New Mexico
&
rsquo;s First District, the main winner of the primary race may be his or her Republican opponent.
Be a Sustainer
We surveyed thousands of readers and asked what they would like to see in a monthly giving program. Now, for the first time, we're offering three different levels of support, with rewards at each level, including a magazine subscription, books, tote bags, events and more—all starting at less than 17 cents a day. Check out the new Sustainer program.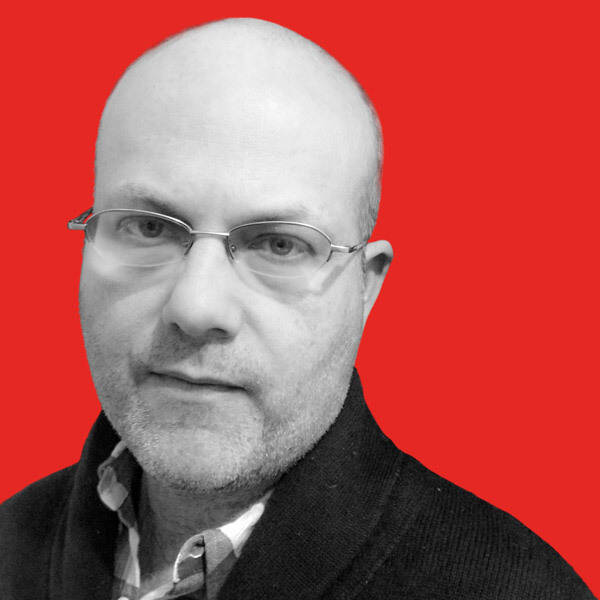 Theo Anderson
is an In These Times contributing writer. He has a Ph.D. in modern U.S. history from Yale and writes on the intellectual and religious history of conservatism and progressivism in the United States. Follow him on Twitter @Theoanderson
7
.