No More Fairy Tales: Why the United States Needs a Whole New Operating System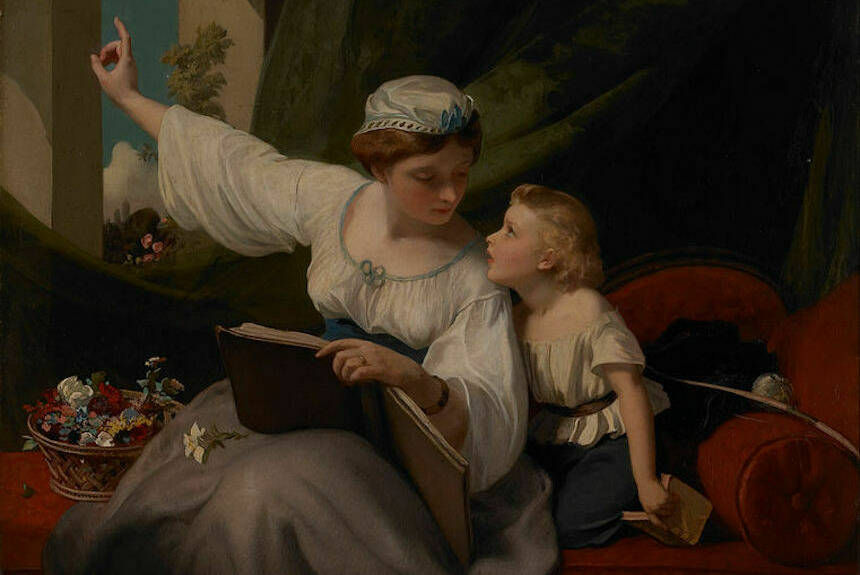 Here's one final New Year's res­o­lu­tion: let's stop lying to each other.
Let's stop lying about the state of the plan­et and what it will real­ly take to fix it. Let's stop lying about who the ​"found­ing fathers" were and what kind of con­sti­tu­tion they wrote. Let's stop lying to each oth­er that we can fix every­thing by elect­ing bet­ter peo­ple to office.
We live in a bub­ble of myths. They scram­ble our brains. They make it dif­fi­cult for us to see the for­est, rather than just indi­vid­ual trees; espe­cial­ly when the most pow­er­ful forces with­in our sys­tem whis­per those myths inces­sant­ly in our ears.
While it's cer­tain­ly eas­i­er to blame the lat­est pres­i­dent for our state of affairs, the real­i­ty is much more trou­bling — that we have a sys­tem of law and gov­ern­ment which pos­es as a work­ing democ­ra­cy while guar­an­tee­ing the destruc­tion of the plan­et. In oth­er words, it's the hard­ware, not the soft­ware. It's a faulty system.
Here's what we believe:
We believe that the plan­et is in bad shape, but that we can fix it by recy­cling, buy­ing elec­tric cars, and tak­ing short­er showers.
We believe in the ​

"

found­ing fathers," the ​

"

rule of law," and our con­sti­tu­tion, and that we need to ​

"

strength­en" our democ­ra­cy, which assumes we had one to begin with.
As they say, denial ain't just a riv­er in Egypt.
Sui­cide economics
Let's start with our plan­et, the plan­et Earth. Almost all major ecosys­tems are in var­i­ous throes of decline; cli­mate change-caused cat­a­stro­phes have now become the norm; and our very own life sup­port sys­tems are all under siege.
We are rapid­ly turn­ing the plan­et into one giant Super­fund site, and we show no signs of putting on the brakes.
Yet with one uni­fied voice, democ­rats and repub­li­cans alike call for more eco­nom­ic growth, even though more ​"growth" means more destruc­tion of the plan­et. Smart growth, green growth, sus­tain­able growth — it doesn't mat­ter what you call it; it's all about the belief that we can con­tin­ue to con­sume with­out caus­ing more dam­age to the planet.
When was the last time a politi­cian called for ​"less" rather than ​"more?" When was the last time a gov­ern­ment called for ​"neg­a­tive growth" or a ​"reduc­tion in GDP" as nec­es­sary for survival?
The only thing that believes in end­less growth, oth­er than our politi­cians, is a can­cer cell. And we all know what even­tu­al­ly hap­pens to the host.
The democ­ra­cy myth
Then there's the belief that we live in a democ­ra­cy. Democ­ra­cy lit­er­al­ly means that the peo­ple gov­ern them­selves. In a demo­c­ra­t­ic repub­lic, peo­ple elect oth­er peo­ple who are then sup­posed to gov­ern in the inter­est of those who elect­ed them. You know, ​"of the peo­ple, by the peo­ple, for the peo­ple" and all that jazz.
In our ​"fed­er­al" sys­tem, the fed­er­al gov­ern­ment reigns supreme — that means that laws passed by Con­gress legal­ly over­ride laws adopt­ed by any state or munic­i­pal gov­ern­ment. Giv­en that suprema­cy, the abil­i­ty of peo­ple to elect peo­ple who will gov­ern in the pub­lic inter­est would seem to be the deter­min­er of whether we have a democracy.
Want to get elect­ed to Con­gress? Just reach into your pock­et and pull out the $2 mil­lion aver­age cost to be com­pet­i­tive; or the $5 mil­lion it takes to be com­pet­i­tive for a Sen­ate race. For the House, that means rais­ing $2,700 a day — and that's after you decide to sell your soul to one of the major par­ties to have a shot at mov­ing to Washington.
Eliz­a­beth War­ren raised over $42 mil­lion to win her seat. That means rais­ing over $19,000 a day for six years!
Cou­ple this with the Cit­i­zens Unit­ed deci­sion by the U.S. Supreme Court (and the mul­ti­tude of cas­es that came before it, rec­og­niz­ing con­sti­tu­tion­al ​"rights" for cor­po­ra­tions), in which the Court guar­an­teed that cor­po­ra­tions can dump unlim­it­ed amounts of cash into races for can­di­dates that they pre­fer, and it's no sur­prise that both par­ties scout for mil­lion­aire can­di­dates that can self-finance cam­paigns. Either way, the par­ties are com­plete­ly depen­dent on those with the finan­cial abil­i­ty to sup­port their candidates.
How does an aver­age, ordi­nary per­son, who knows what it's like to miss a mort­gage pay­ment or an elec­tric bill, run for office?
They don't. Which means that the peo­ple elect­ed at the fed­er­al lev­el have no clue what it's like to be the oth­er 99 per­cent, and their deci­sions are guar­an­teed to be out of whack with the aver­age Amer­i­can. And yes, occa­sion­al­ly a Paul Well­stone sneaks through, but that doesn't change the under­ly­ing cal­cu­lus: One salmon break­ing through ain't enough to spawn.
Protest cul­ture (in reverse)
Peo­ple will per­fect sign-mak­ing, march­ing routes, let­ters to the edi­tor, and ral­ly agen­das tar­get­ing one sin­gle issue like remov­ing fund­ing from a gov­ern­ment agency or shrink­ing nation­al mon­u­ments, but many seem inca­pable of mov­ing from defense to offense. I call it the ​"protest cul­ture"— one in which we define our activism almost entire­ly by what we're against.
It shouldn't be a sur­prise, how­ev­er, that we're stuck in this mode because we're so used to not hav­ing pow­er that we've done the best we can to lever­age what­ev­er obstruc­tive pow­er we have left.
What would it look like if cor­po­ra­tions were on the per­ma­nent defense? What if cor­po­rate exec­u­tives were forced to make signs and march down the street in response to a bill or gov­ern­men­tal deci­sion? What if the own­ers of the largest cor­po­ra­tions in this coun­try were rel­e­gat­ed to ​"free speech zones" at inter­na­tion­al trade conferences?
What do we have to do to make that hap­pen? How do we cre­ate a sys­tem of law and gov­ern­ment that isn't placed in ser­vice to the wealth­i­est play­ers in that sys­tem? Shouldn't that be the ques­tion that we ask, rather than the col­or of the mark­er that we should use on our lat­est protest sign?
We may not know what else to do. But it's time we learn if we are going to sur­vive on this planet.
No more fairy tales
This belief that we live in a democ­ra­cy is most clear­ly test­ed when we come face-to-face with threats to our own communities.
Let's actu­al­ly face it. Even our own towns, cities, coun­ties, vil­lages — you name them — are utter­ly over­whelmed when a big cor­po­ra­tion squeezes into town. Not only are they mis­matched in resources against a new cor­po­rate hog farm project, or tox­ic waste incin­er­a­tor, but they find them­selves on the wrong end of the law.
Because cor­po­ra­tions have con­sti­tu­tion­al ​"rights," if a com­mu­ni­ty makes a deci­sion to stop a bad project that has been per­mit­ted by the state or fed­er­al gov­ern­ment, a cor­po­ra­tion has the abil­i­ty to sue the com­mu­ni­ty to force its project into the town.
There's no self-gov­ern­ment at work here. Our com­mu­ni­ties aren't even rec­og­nized by our own con­sti­tu­tion, and courts have gone so far as to say that our towns, cities, coun­ties, and vil­lages only have the pow­ers that the state leg­is­la­ture has deemed to give them. That means that we are all right­less with­in our own com­mu­ni­ties, and that cor­po­ra­tions auto­mat­i­cal­ly have more rights than the peo­ple who live in these places.
In some ways, because we all con­tin­ue to rein­force these myths about how our coun­try works, we're just as guilty as those who ben­e­fit direct­ly from the way the sys­tem works.
That means that the well-mean­ing orga­ni­za­tions that work to ​"tweak" the sys­tem may well be more of a prob­lem than the cor­po­ra­tions oper­at­ing with­in it. ​"If only this were changed, or that," they say, ​"Every­thing would be okay."
I, for one, have stopped telling that fairy tale to peo­ple. Per­haps if enough of us stop telling it to each oth­er, we can begin the hard work of build­ing a new oper­at­ing sys­tem — from scratch.
(​"One Final New Year's Res­o­lu­tion for 2018" was first post­ed on the Com­mu­ni­ty Envi­ron­men­tal Legal Defense Fund's (CELDF) web­site and is repost­ed on Rur­al Amer­i­ca In These Times with per­mis­sion. CELDF has part­nered with near­ly 200 com­mu­ni­ties across the coun­try, ​"spear­head­ing a move­ment to estab­lish rights for peo­ple and nature over the sys­tem that con­trol them." For more infor­ma­tion, click here.)