1.2M Jobless Face Unemployment Extension Deadline—and Regressive Tax on Benefits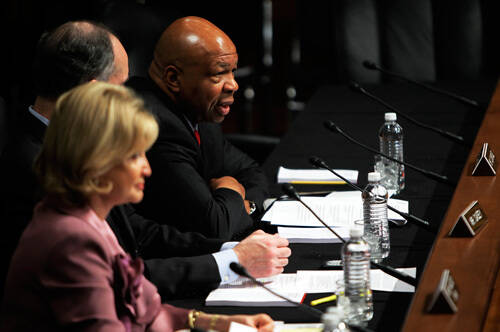 With polls about the elec­tion of GOP Sen. Scott Brown in Mass­a­chu­setts show­ing that much of the pub­lic sees Oba­ma as try­ing too hard to aid Wall Street rather than work­ing fam­i­lies, it is absolute­ly imper­a­tive that Oba­ma go on the offen­sive to estab­lish that he is will­ing to fight for work­ing people.
Oth­er­wise, the Oba­ma line about ​"bail­ing out Wall Street in order to save Main Street" will become a set of con­crete over­shoes for many Democ­rats come Novem­ber. The pub­lic wants the eco­nom­ic crises of their fam­i­lies — par­tic­u­lar­ly unem­ploy­ment — addressed immediately.
The lat­est eco­nom­ic head­lines — about a drop in unem­ploy­ment from 10% to 9.7%, and signs of increased eco­nom­ic activ­i­ty — actu­al­ly con­ceal the under­ly­ing real­i­ty. While the offi­cial unem­ploy­ment rate dropped, 20,000 jobs were lost in Jan­u­ary. The sta­tis­ti­cal drop in job­less­ness was pro­duced by many hun­dreds of thou­sands ceas­ing their search for work, thus pro­duc­ing the mis­lead­ing head­lines. Ful­ly one out of six man­u­fac­tur­ing work­ers remain jobless.
NO REAL COM­FORT IN JOB­LESS RATE DROP
AsThe New York Times explained:
The over­all toll of the reces­sion, mean­while, grew larg­er: 8.4 mil­lion jobs have been lost since Decem­ber 2007, the gov­ern­ment said, near­ly one mil­lion more than pre­vi­ous­ly record­ed. Those num­bers jumped sig­nif­i­cant­ly from Decem­ber because the Labor Depart­ment on Fri­day said it had com­plet­ed a bench­mark revi­sion of job loss­es since April 2008.

Job loss­es in August, Sep­tem­ber and Octo­ber of last year were 240,000 worse than orig­i­nal forecasts.
The cur­rent sit­u­a­tion under­scores the impor­tance of shfit­ing more fed­er­al funds to the states to refill their unem­poy­ment com­pen­sa­tion coeers. With such mas­sive unem­ploy­ment per­sist­ing, unem­ploy­ment funds at the state lev­el are in very seri­ous shape, as ProP­ub­li­ca reports.
The unem­ploy­ment insur­ance sys­tem is in cri­sis due to a com­bi­na­tion sky­rock­et­ing unem­ploy­ment and – in some cas­es – poor planning.

A record 20 mil­lion Amer­i­cans col­lect­ed unem­ploy­ment ben­e­fits last year, and twen­ty-six states have run out of funds and been forced to bor­row from the fed­er­al gov­ern­ment, raise tax­es, or cut benefits.

Six states are con­sid­er­ing reduc­tions in ben­e­fits and rule changes adverse to workers,
FEB. 28 DEAD­LINE LOOMS

The Nation­al Edu­ca­tion­al Law Project warns that the sit­u­a­tion will get much worse unless Con­gress acts by Feb. 28, when some 1.2 mil­lion Amer­i­cans are in dan­ger of run­ning out of benefits:
Unless the Con­gress extends pro­vi­sions of the stim­u­lus bill by the end of Feb­ru­ary, 1.2 illion laid off work­ers will become inel­i­gi­ble for extend­ed ben­e­fits in March. ​"Con­gress must swift­ly act to main­tain the life­line for mil­lions of job­less Amer­i­cans caught in the under­tow of record long-term unem­ploy­ment in this ongo­ing down­turn," said NELP direc­tor Chris­tine Owens in a statement.

"The stim­u­lus bill added up to 53 weeks of fed­er­al­ly-fund­ed unem­ploy­ment ben­e­fits to the 26 weeks pro­vid­ed by states – and then up to an addi­tion­al 20 weeks of extend­ed ben­e­fits. With­out anoth­er exten­sion, a per­son receiv­ing unem­ploy­ment ben­e­fits will not be
able to advance to the next tier of fed­er­al ben­e­fits after Feb­ru­ary (nobody would lose ben­e­fits mid-tier).

The stim­u­lus bill also pro­vid­ed a $25 week­ly boost to ben­e­fit checks and a 65 per­cent sub­sidy of COBRA health insurance.
The human toll from inac­tion will be immense:
The cost of not reau­tho­riz­ing these impor­tant unem­ploy­ment pro­vi­sions will be sub­stan­tial — in the form of increased fore­clo­sures, less mon­ey flow­ing through com­mu­ni­ties, and reliance on oth­er pub­lic ben­e­fits — and will slow down the eco­nom­ic recov­ery that will bring us jobs.
ROB­BING PETER TO PAY PAUL: TAX ON UNEM­PLOY­MENT BEN­E­FITS

While the most cru­cial imme­di­ate task to help the job­less is to force Con­gress to act before Feb. 28, the unem­ploy­ment comp sys­tem needs anoth­er fix: repeal­ing the fed­er­al income tax on UC (unem­ploy­ment com­pen­sa­tion) income.
Adding insult to injury for job­less work­ers is the per­sis­tence of an out­ra­geous but bare­ly-remem­bered change enact­ed in 1983 dur­ing the last reces­sion. At the fed­er­al lev­el, Rea­gan and the Repub­li­cans came up with an inven­tive­ly regres­sive rob-Peter-to-pay-Paul scheme to deal with the short­fall in fed­er­al funds: tax­ing UC ben­e­fits to help pro­vide sup­port the UC system.
FIRMS GET TAX CUTS WHILE DESTROY­ING JOBS
The tax­a­tion of UC ben­e­fits was par­tic­u­lar­ly galling because of the mas­sive tax cuts that Rea­gan had bestowed upon cor­po­ra­tions like Gen­er­al Elec­tric in the name of job cre­ation, while such firms were busy mov­ing jobs off-shore en masse.
The tax on UC was also enor­mous­ly counter-pro­duc­tive, because the new­ly-applied tax reduced the spend­ing pow­er of laid-off work­ers and delayed the end of the reces­sion.

Incred­i­bly, the fed­er­al income tax on UC ben­e­fits remains in effect in 2010 under a Demo­c­ra­t­ic admin­is­tra­tion, still act­ing as a brake on the end of the reces­sion and the cre­ation of more jobs. (Clar­i­fi­ca­tion: the Oba­ma stim­u­lus pro­pos­al has mod­i­fied the tax on UC to exempt the first $2,400 in UC pay­ments. See below for more on this.)
Along with adopt­ing the ​"big changes" that Richard Trum­ka has laid out to cre­ate jobs and extend unem­ploy­ment ben­e­fits, one small change — final­ly dump­ing the tax on UC, a nasty lega­cy of Ronald Reagan's reign — would also be very much wel­comed by the unemployed.
CLAR­I­FI­CA­TION: While the tax on the job­less was insti­tut­ed in 1983 dur­ing the last very severe reces­sion by Ronald Reagan's régime, the Oba­ma stim­u­lus act, to its cred­it, cre­at­ed a par­tial exemp­tion for a small share unem­ploy­ment insur­ance, John Dip­ko of Wisconsin's Dept. of Work­force Devel­op­ment tells me.
"As part of the recov­ery act (ARRA), the first $2,400 of [unem­ploy­ment] ben­e­fits dur­ing the 2009 tax year are exempt from fed­er­al tax­a­tion.," Dip­ko says. ​"The date exten­sions now under con­sid­er­a­tion in Con­gress [which need to be passed by Feb. 28] may or may not include the pro­vi­sion for tax year 2010."
Hope­ful­ly, in the name of jus­tice, the exemp­tion can be expand­ed to exclude all unem­ploy­ment com­pen­sa­tion from taxation.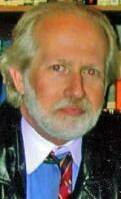 Roger Bybee

is a Mil­wau­kee-based free­lance writer and Uni­ver­si­ty of Illi­nois vis­it­ing pro­fes­sor in Labor Edu­ca­tion.Roger's work has appeared in numer­ous nation­al pub­li­ca­tions, includ­ing

Z

mag­a­zine,

Dol­lars

&

Sense, The Pro­gres­sive, Pro­gres­sive Pop­ulist, Huff­in­g­ton Post, The Amer­i­can Prospect, Yes!

and

For­eign Pol­i­cy in Focus

.More of his work can be found at

zcom​mu​ni​ca​tions​.org/​z​s​p​a​c​e​/​r​o​g​e​r​d​bybee

.