U.S. Military Toxins: The Gift That Keeps on Killing
A tragic history of pollution continues in Iraq and Afghanistan.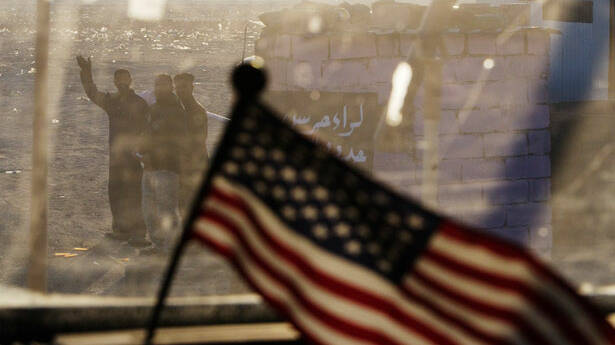 Hey, Iraq, don't say we nev­er gave you any­thing. In addi­tion to hun­dreds of thou­sands dead and untold injured, the Unit­ed States is leav­ing behind enough tox­ic waste sites to kill your rats.
Once again, sick and dying vets are trying to trace their cancers and respiratory problems to the toxins of war.
"Open-air burn pits have oper­at­ed wide­ly at mil­i­tary sites in Iraq and Afghanistan," the Depart­ment of Vet­er­ans Affairs notes on its web­site. On hun­dreds of camps and bases across the two coun­tries, the U.S. mil­i­tary and its con­trac­tors incin­er­at­ed tox­ic waste, includ­ing unex­plod­ed ord­nance, plas­tics and Sty­ro­foam, asbestos, formalde­hyde, arsenic, pes­ti­cides and neu­ro­tox­ins, med­ical waste (even ampu­tat­ed limbs), heavy met­als and what the mil­i­tary refers to as ​"radioac­tive com­modi­ties." The burns have released muta­gens and car­cino­gens, includ­ing ura­ni­um and oth­er iso­topes, volatile organ­ic com­pounds, hexa­chloroben­zene, and, that old favorite, diox­in (aka Agent Orange).
The mil­i­tary pooh-poohs the prob­lem, despite a 2009 Pen­ta­gon doc­u­ment not­ing ​"an esti­mat­ed 11 mil­lion pounds [5,000 tonnes] of haz­ardous waste" pro­duced by Amer­i­can troops, the Times of Lon­don report­ed. In any case, it says, the waste isn't all that tox­ic, and there is no hard evi­dence troops were harmed. Of course, one rea­son for that lack of evi­dence, reports the Insti­tute of Med­i­cine (which found 53 tox­ins in the air above the Bal­ad air base alone), is that the Pen­ta­gon won't or can't doc­u­ment what it burned and buried, or where it did so.
The lit­tle media atten­tion that has been paid to this mas­sive pol­lu­tion has dim­ly illu­mi­nat­ed its poten­tial impact on U.S. troops. Left in mephitic dark­ness are the con­trac­tors, often impov­er­ished South Asians, who did the dirty work at the bases, as well as Iraqi civil­ians who live and farm near­by. The Times of Lon­don report­ed that ​"open acid can­is­ters sit with­in easy reach of chil­dren, and dis­card­ed bat­ter­ies lie close to irri­gat­ed farm­land," caus­ing peo­ple to sick­en and rats to die ​"next to soiled containers."
The tox­ic air echoes with the Viet­nam War's Agent Orange fias­co. Vic­tims of that war's diox­in suf­fered for years before the Unit­ed States took lim­it­ed respon­si­bil­i­ty – but only for its troops, and not for the coun­tries it poisoned.
The military's his­to­ry of pol­lu­tion is long and large­ly unmit­i­gat­ed by leg­is­la­tion, treaties or law­suits. It stretch­es around the world, from bases in the Philip­pines to Oki­nawa, Kuwait to Cana­da, and to numer­ous U.S. sites as well.
Once upon a time – before 9⁄11 turned con­spir­a­cy the­o­ries into a self-right­eous boom indus­try – Area 51 was an amus­ing Mec­ca for a ded­i­cat­ed band of tin­foil-hat nut­ters who fan­ta­sized about alien anal probes and insist­ed that the gov­ern­ment was hid­ing space aliens on a secret Air Force Base in the Neva­da desert.
But a real and more nefar­i­ous plot was the military's exploita­tion of lax reg­u­la­tion and work­er con­fi­den­tial­i­ty agree­ments to use Area 51 as a secret dumping/​burning ground for the tox­ic waste shipped in from oth­er bases.
As deaths mount­ed at Area 51, work­ers – and their wid­ows – sued, pro­duc­ing evi­dence that the mil­i­tary had reg­u­lar­ly filled foot­ball-field-sized trench­es with 55-gal­lon drums of haz­ardous waste, doused them with jet fuel and set them ablaze. The law­suit foundered on the shoals of ​"nation­al secu­ri­ty" secre­cy. The mil­i­tary got away with murder.
Fast for­ward to U.S. mil­i­tary bases around the world that are sim­i­lar­ly immune from effec­tive reg­u­la­tion and report­ing. GAO inves­ti­ga­tors charge that the mil­i­tary in Iraq burned pro­hib­it­ed sub­stances and ignored ​"guid­ance" to mon­i­tor emis­sions and to ana­lyze its waste stream.
Again, sick and dying vets, this time from Iraq and Afghanistan, are try­ing to trace their can­cers and res­pi­ra­to­ry prob­lems to the tox­ins of war. Again, the mil­i­tary refus­es to release com­plete data, and claims the data show no harm­ful effects. Again, the assump­tion of cul­pa­bil­i­ty, and the clean-up efforts will come too lit­tle, too late.
A July arti­cle in the New Eng­land Jour­nal of Med­i­cine stud­ied 80 sol­diers dis­abled with con­stric­tive bron­chi­oli­tis, ​"a very rare find­ing" in oth­er­wise healthy, young non-smok­ers. Almost all the cas­es were traced to ​"inhala­tion­al expo­sures dur­ing ser­vice in Iraq and Afghanistan." The jour­nal lament­ed : ​"This group caus­es par­tic­u­lar con­cern, since their poten­tial tox­ic expo­sures are shared by most per­son­nel who were deployed to Iraq and Afghanistan."
And, oh, yes, by those left to endure the pre­dictable con­se­quences of expe­di­ent poi­son­ing. You're wel­come, Iraq.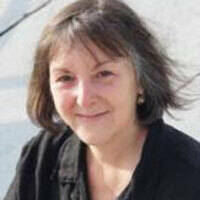 Ter­ry J. Allen
is a vet­er­an inves­tiga­tive reporter/​editor who has cov­ered local and inter­na­tion­al pol­i­tics and health and sci­ence issues. Her work has appeared in the
Guardian, Boston Globe, Times Argus, Harper's
, the Nation​.com, Salon​.com, and
New Sci­en­tist
. She has been an edi­tor at Amnesty Inter­na­tion­al,
In These Times
, and Cor​p​watch​.com. She is also a pho­tog­ra­ph­er. Her por­traits of peo­ple sit­ting in some of the
1900
cars lined up out­side a New­port, Vt., food drop can be seen on www​.flickr​.com/​p​h​o​t​o​s​/​t​e​r​r​y​a​l​l​e​n​/​a​lbums. Ter­ry can be con­tact­ed at tallen@​igc.​org or through www​.ter​ry​jallen​.com.