If You're An Uber Driver, Don't Tweet This Article. You Might Be Fired.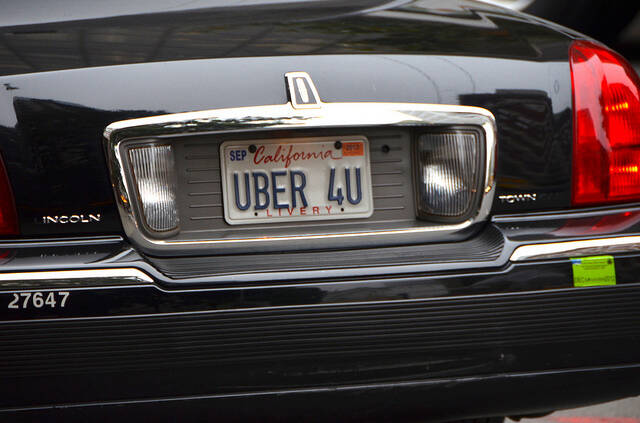 An Uber driver was briefly fired by the company on Thursday for tweeting a semi-critical comment about the company before a social media firestorm that may have helped convince the company to bring him back.
As reported by Gawker, Christopher Ortiz received an email from a company operations manager informing him that his account was ​"permanently deactivated due to hateful statements regarding Uber through Social Media."
But the tweet in question does not seem to be anything ​"hateful." Ortiz merely tweeted out a link to an article that raised concerns about the ride-sharing service's safety and added: ​"Driving for Uber, not much safer than driving a taxi."
Ortiz's story went viral, causing major backlash on social media. In response, Uber reversed course on Friday morning, telling the Guardian, ​"This was an error by the local team and the driver's account should have never been deactivated. We reactivated the account upon discovering the mistake and we apologize to this highly rated driver partner for the inconvenience."
Heralded as an innovative service, Uber follows a philosophy of flexibility, since almost anyone can participate and drivers operate independently. But Uber's business model is facing growing criticism. The drivers are technically not employees — they're considered ​"independent contractors." Therefore, they are not entitled to rights as workers and do not reap much of the company's $18 billion in profits.
When the company first began, drivers could make about $15-20 per hour. Today, most barely make minimum wage because the company keeps dropping fares to keep up with competitors.
Drivers also do not receive any financial support from Uber — for example, to pay for car insurance or if their car is broken, thus preventing them from doing their job. Ortiz had to convince Uber to compensate him for damages he incurred when a drunk passenger broke his rearview mirrors. ​"They made ​'an exception' for me," he told Gawker.
Ortiz's firing also shows that despite Uber's flexibility, drivers are completely at the behest of the company. Even seemingly innocuous tweets can cost them their jobs, raising the question of what counts as free speech on social media. As Ortiz tweeted later on Thursday: ​"If you want to be an Uber driver, don't say mean things about them on Twitter."
Marina Fang
is a Fall
2014
editorial intern at In These Times. She is a senior at the University of Chicago. She has also written for The Huffington Post and ThinkProgress. Follow her on Twitter: @thefanger.