For updates on this story, read ​"Memo to Labor Movement", ​"Masters of Eminent Domain" and the latest, ​"UE Determined to Clip Wings of Aerospace Giant, Save Jobs in Mass."
At a moment when the United States is struggling to revive the feeble economic recovery and maintain its eroding productive base, many prominent corporations are continuing to needlessly shut down highly profitable and productive plants.
Most gallingly for workers, some of these firms are spurning prospective buyers eager to keep the plants operating and preserve high-paying manufacturing jobs. While ignoring these potential buyers, the corporate owners are busily auctioning off valuable equipment and breaking up teams of skilled, dedicated workers.

The latest instance: Bellevue, Wash.-based aerospace firm Esterline Technologies is moving to shut down its Taunton, Mass. subsidiary Haskon, Inc., which has been producing sophisticated silicone gaskets and door-seals for all the major airplane manufacturers and the federal government for decades, and has provided good jobs in Taunton for over 80 years.
"We've always made money for whoever owned the operation," says United Electrical (UE) workers Local 204 President Scott Marques.
SCRAP THE MACHINES, SCRAP THE WORKERS
"Esterline would prefer to just scrap the equipment and scrap the workers rather than allow the workers or another company to buy the machinery and keep the doors open," says Peter Knowlton, northeastern district president of UE. ​"They've rebuffed everything we proposed to save the jobs."
Particularly upsetting to the workers and public officials: Esterline has continually erected barriers to UE Local 204 members keeping the plant alive as a small business that would not compete with Esterline.

Under government guidelines, 23% of federal contract spending must be directed to small businesses. The ICA Group economic consultants of Boston, who studied the Haskon plant's potential, are convinced that federal contracts could form the core of a successful new enterprise.
"We can stay in business without directly competing with them," points out Joe Arruda, a Local 204 executive board member.
ESTERLINE RENEGES ON PROMISES, HOLDS BACK INFO
"We developed the idea of a partnership with Esterline helping us to capture a small-business niche and spinning us off from them, but they rejected it," says a frustrated Scott Marques, president of Local 204. The union remains open to a new private owner coming in or running the plant as a worker-owned enterprise, assisted initially by state and federal grants.

​"Initially, Esterline gave us the right of first refusal on buying the equipment, but then they reneged on that," reports the UE's Knowlton. ​"They also promised a list of all the equipment, but they reneged on that, too. "
Further, the ICA feasibility study notes that Esterline has withheld key information vital to evaluating new business strategies.

Haskon is located in a small plant with a workforce of about 100 in the once-thriving industrial city of Taunton, celebrated as the ​"Silver City" because of the now-departed silver-molding industry. Taunton, with a population of 56,000, currently has an official unemployment rate of 9.9%

PLAN: MOVE WORK TO NONUNION US PLANT AND MEXICO
Esterline is set on transferring the work now done in Taunton to two nonunion plants in Brea, Calif., and Tijuana, Mexico, which lack the Taunton plant's reputation for quality. ​"We make high-tech door seals that require great precision and crafting by hand," explains Local 204 Recording Secretary Doreen Arquin, who has worked at the plant for 41 years.

Such quality is essential to safety, says the UE's Knowlton: ​"Believe me, when you're up 40,000 feet in an airplane, you don't want a seal to malfunction."

The Haskon workers formerly made components for the F‑15 fighter and the B‑1 ​"stealth" bomber plane, as Esterline, with $1.4 billion in annual revenues, is a major defense contractor. Esterline ​"derives about 80% of its sales from the aerospace and defense industries," reports CFO magazine.
"While the commercial-airline industry that it serves has been hit hard by the recession, the company's defense contracts assure it a solid base of revenue for years to come."

PUBLIC WILL PAY SOCIAL COSTS OF SHUTDOWN
If Esterline moves ahead with its plans, the Taunton unemployment problem will grow more desperate. ​"This is the last plant in south Taunton," warns Scott Marques.
The Haskon workers in their late 50s and early 60s will face an especially hard time finding new work given the disappearance of other manufacturing jobs in the area. Taxpayers will be shelling out more money for retraining, healthcare, and other programs needed to aid the displaced workers.

Wages at Haskon average about $16 an hour, well above the typical wage in a city that has lost much of its manufacturing base. Forty percent of the workers at Haskon have worked there for 35 years or more.

But every alternative to a complete shutdown suggested by the UE has been rebuffed. ​"They'd rather scrap the equipment than allow us to stay in business," the UE's Marques flatly states.

That attitude has been reflected in negotiations over severance benefits.
​"They're attempting to say, in effect, that it you want the equipment, you've got to agree to a draconian severance package," Knowlton says. Provisions in the company proposal punish older workers, disabled workers and contain illegal and unfair provisions, the UE says, prompting the union to file charges with the National Labor Relations Board.

ESTERLINE HAS BENEFITED FROM PUBLIC DOLLARS: TIME TO GIVE SOMETHING BACK?
Given Esterline's historic reliance on tens of millions taxpayer-funded defense contracts, Massachusetts elected officials are calling upon the corporation to use its vast resources to assist its dedicated workers keep their jobs at Haskon, either through a sale to a new owner or under the workers' own purchase with the help of federal and state funds.

U.S. Rep. Barney Frank (D‑Mass.) — who joined with the UE and community allies in a march protesting Esterline's plans — and Democratic Sen. John Kerry and recently-elected Republican Sen. Scott Brown have all urged Esterline to save the manufacturing jobs by selling to a new owner.
Esterline, which neglected to respond to phone calls, is just one of the major corporations that is closing down profitable operations, ignoring prospective buyers, letting productive machinery either sit idle, be sold off, or scrapped.

Here are some of the more appalling examples of this trend, which destroys high-paying jobs, thereby further weakening consumer demand:
DOGS OF HELL RAVAGE PAPER PLANT
The Cerberus Capital private-equity fund (named after the dogs who guard the gates of hell in Greek mythology) bought Wisconsin's most productive and technologically advanced paper mill, Kimberly Paper in the small town of Kimberly, in 2007. The closed the plant within a year.
The plant employed about 600 workers running the most technologically advanced equipment in the state. Every worker, who averaged about $56,000 a year, had at least 28 years of experience, and the plant earned its previous owner a $66 million profit in 2007, according to United Steel Workers President Andy Nirschl.
Nonetheless, Cerberus and its NewPaper subsidiary shut down the Kimberly plant, turning down a minimum of four interested buyers.
Company officials assured Wisconsin Rep. Steve Kagen and Sen. Russ Feingold in a face-to-face meeting that the company was willing to sell the plant, but a NewPage spokeswoman admitted that the firm had ​"no" plans at all to market the plant. It still sits vacant in Kimberly, but Cerberus has increased the value of NewPage by destroying another competitor along with the 600 jobs.
STEEL FIRM DISMANTLES PROFITABLE MILL AS BUYER STANDS BY IN LACKAWANNA

Arcelor Mittal is the world's largest steel company, and sought to boost its profits by shutting down two profitable, productive steel mills during the last year — in Lackawanna, N.Y., and Hennepin, Ill.

Anthony Fortunato, president of the 260-worker United Steelworkers Local 2604 at the steel mill in Lackawanna, says it was ​"sickening" as he and his members watched the mill being systematically taken apart, even as an eager buyer for the facility stood in the wings.
The prospective buyer had been pressing Arcelor Mittal for at least two months to sell the mill and thus keep open the profitable operation (calculated at about $6 million a month, according to Fortunato) and the jobs alive. But Fortunato said ArcelorMittal's pushed aggressively to gut the mill, rushing to dismantle complex, custom-built ovens and other equipment that would be very costly to replace.

With annual wages typically running in the $40,000-to-$50,000 range, Fortunatto said his members are having a hard time finding comparable-paying work. Fortunato estimates that the real unemployment rate in Lackawanna, near the similarly hard-hit industrial city of Buffalo, is about 25% to 30%. ​"Our guys will have to work two or three jobs to make what they earn here," he said.
Within the first three months after the closing was announced, six workers suffered heart attacks, a frequent response to the stress of job loss, as discussed here and here.
Arcelor's disregard for the Hennepin, Ill. mill's profitability and disinterest in a prospective buyer was very similar. The Arcelor Mittal plant had been consistently profitable, earning $48.4 million even in a recessionary year like 2008. Yet ArcelorMittal moved to close Hennepin and ship one product line to low-wage Brazil and another to France. At the same time, ArcelorMittal rebuffed a proposal by another major steel company to buy the Hennepin mill and keep it running.
The Hennepin workers have little prospect of finding jobs paying anywhere close to the $70,000, including overtime and productivity bonuses, that their old jobs averaged said USW Local 7364 President David York.
DETERMINED TO BLOCK SAME FATE THROUGH BOLD TACTICS AND STRATEGIES
Back in Taunton, UE Local 204 and its allies are determined not to befall the same fate of a needlessly destructive plant closing. The UE at Haskon and the surrounding area has a long history of militant and innovative actions to preserve their jobs.
A major candelight vigil, to be addressed by a local college president and other prominent community leaders, has already been scheduled for Sept. 28.
In the early 1990s, while Haskon was owned by British Tire and Rubber, Local 204 members engaged in an early form of what European workers now call ​"boss-napping," keeping a foreman locked in his office overnight. They also staged a sit-down strike – a very rarely-employed tactic in the US in recent decades– in response to police entering the plant.

In another struggle to save jobs in nearby New Bedford, Mass., the UE urged public officials to invoke the doctrine of ​"eminent domain" — the taking of private property in response to a compelling public need. But the owner sold the plant to a new owner and the closing was averted.

LESS MILITANT SOLUTION: FORM A SMALL BUSINESS

This time around, the UE is pushing for a solution that involves neither a militant takeover or fundamentally challenging corporate property rights. It is the formation of a small business that won't even compete with the giant corporation.

But unless defense contractor Esterline feels more pressure from the federal government, it appears intent on closing Haskon's doors permanently — and erasing 100 jobs as the U.S. economy appears to be veering back into recession.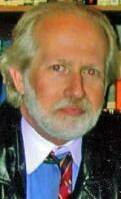 Roger Bybee

is a Milwaukee-based freelance writer and University of Illinois visiting professor in Labor Education.Roger's work has appeared in numerous national publications, including

Z

magazine,

Dollars

&

Sense, The Progressive, Progressive Populist, Huffington Post, The American Prospect, Yes!

and

Foreign Policy in Focus

.More of his work can be found at

zcom​mu​ni​ca​tions​.org/​z​s​p​a​c​e​/​r​o​g​e​r​d​bybee

.