Under Siege, Wis. Gov. Walker Faces Defeats, Blunders—and Looming Recall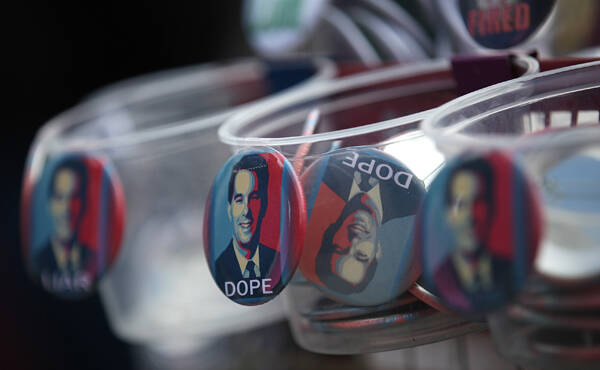 MILWAUKEE — ​"Governor Walker is under attack from every side, really being buffeted around right now," observed Robert Kraig, executive director of Citizen Action, a citizen-labor coalition that has long been a force in progressive politics in Wisconsin.
​"People are upset about the state's terrible economic performance, the governor is under investigation in a John Doe probe, he faces a recall election this spring, and people are really upset by all of his cutbacks," Kraig added. (Full disclosure: I served as the Citizen Action's communications director from 1996 to 2002.)
Early last year, The New York Times reported that Walker and Republican majorities in the Wisconsin legislature were ramming through radical anti-public-sector union legislation — much of it drawn from the corporate-backed American Legislative Exchange Council—at ​"warp speed." In March, lawmakers passed a law eliminating virtually all collective bargaining rights for public workers.
But as this year's legislative session draws to a close, and a recall election looms, Walker's political future is far from certain. His remarkable losing streak during the last few months is a product of court rulings and massive public outcry against his policies and agenda.
• Walker's Trust Fund: Walker became the first governor in state history who found it necessary to form a defense fund in response to an ongoing investigation. A ​"John Doe" probe, apparently investigating improper activity in Walker's administration while he was Milwaukee County Executive from 2002 to 2008, has thus far yielded 15 felony charges against six former staff members. In addition, several present and former Walker aides have agreed to provide testimony in exchange for immunity from prosecution.
Against this backdrop, Walker has hired two high-profile defense lawyers and set up a defense fund called the ​"Scott Walker Trust Fund."
• Recall Votes Moving Forward: The state's Governmental Accountability Board found 931,000 valid signatures among the over 1 million submitted calling for re-elections for Gov. Walker, Lt. Gov. Rebecca Kleifisch and four Republican state senators. A primary election, if necessary, will be held May 8 and the final election — where Walker would face a Democratic candidate — on June 5.
A rally of 35.000 to 65,000 unionists and supporters at the State Capitol last Saturday — the first anniversary of the March 10, 2011, passage of Walker's bill eroding public-sector union representation—reflected the continuing determination of recall advocates.

• Walker and Miserable Job Growth: Gov. Walker headlined his campaign with a promise of adding 250,000 jobs to the state economy by 2014. While the United States as a whole has experienced 24 months of job growth, Walker has been the only governor in the country to preside over six straight months of job losses. In January, Walker could boast of only a slight upward bump on job growth. As The Wisconsin State Journal noted,
Wisconsin has gained only 6,000 private-sector jobs in the 13 months since the governor took office, a sluggish economic pace that leaves the state far off the mark [of 250,000 new jobs] Walker set during his campaign.
The Milwaukee Journal Sentinel also reported :
Wisconsin lost 12,500 jobs last year, ranking it tops among all states in lost jobs, according to revised numbers released Tuesday by the federal Bureau of Labor Statistics.
Kraig says Walker's recent performance has shown the folly of a bipartisan myth that has severely constricted progressive policies in Wisconsin for the past four decades. ​"Unaccountable corporate tax breaks do not generate jobs," he says. ​"Businesses create jobs because of consumer demand, not tax breaks.
• Voter Supression Law Tossed Out: Last year, in tandem with crippling public-sector workers' right to union representation, the Republicans passed legislation effectively disenfranchising huge numbers of voters lacking an official photo ID.
On March 12, responding to a suit filed by the League of Women Voters, Judge Richard Niess ruled that such laws ​"cancel or substantially burden a [Wisconsin] constitutionally guaranteed sacred right, such as the right to vote."
​"Niess' decision came the same day the U.S. Department of Justice blocked Texas' voter ID law, which the agency said would disproportionately affect Hispanic voters because they are less likely to have appropriate identification," the Milwaukee Journal Sentinel reported.
The obvious targets of the GOP bill were predominantly Democratic constituencies, such as people of color, students, the elderly, and the poor. According to the Sentinel, Niess upheld a previous decision that found
… Wisconsin's voter ID law was the most restrictive in the country based on testimony from Ken Mayer, a University of Wisconsin-Madison political science professor. Mayer has estimated there are more than 220,000 Wisconsin residents who do not have photo IDs but who are otherwise qualified to vote.
• Top Priority Mining Project Caves In: Walker and leading Republicans made the evisceration of Wisconsin's mining laws a top legislative priority, aimed at clearing the way for the Gogebic Taconite mining company to carve out a huge iron-ore mine near Lake Superior that would endanger important freshwater sources. Not satisfied with establishing the absolute primacy of mining over environmental concerns, the Republicans tossed in extensive tax breaks.
But Republican moderate Dale Schultz once again bucked his party, handing Walker another defeat.
Gogebic now says it has lost interest in the project, which UW-LaCrosse's Al Gedicks, a leading environmentalist, had earlier described as ​"a future ecological disaster that would extend far beyond Wisconsin."
• Walker Hungry for ​'Real Money': In a recent speech, Gov. Walker expressed his desire to make some ​"real money" in the private sector. Not exactly a wise comment when tens of thousands of Wisconsin families who have endured wage cuts probably find his present salary astronomical.
The website of the labor-progressive coalition We Are Wisconsin reported
on Walker's remarks, which were a blunder for a candidate facing a recall election because of his perceived hostility to the needs of working people:
Despite being paid a salary nearly three times the median household income in Wisconsin, Scott Walker apparently thinks the $144,423 taxpayers fork over to him annually doesn't constitute much of a salary. In a moment of unscripted candor, Walker mused to an audience of conservative activists in Milwaukee about going to the private sector to ​"make some real money."
The list of the Walker team's politically-reckless steps would be incomplete without discussing massive cuts in Medicaid, which provides healthcare to 1 in 5 Wisconsinites:
[T]he Walker administration wants to increase premiums for tens of thousands of others by up to nearly tenfold and drop coverage for certain participants for at least a year if a family misses a payment.
The Medicaid cuts reveal how tone-deaf the Walker administration has become, said Citizen Action's Robert Kraig. ​"They are just blinded by ideology," he sighed.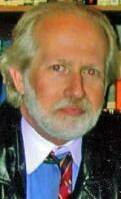 Roger Bybee

is a Milwaukee-based freelance writer and University of Illinois visiting professor in Labor Education.Roger's work has appeared in numerous national publications, including

Z

magazine,

Dollars

&

Sense, The Progressive, Progressive Populist, Huffington Post, The American Prospect, Yes!

and

Foreign Policy in Focus

.More of his work can be found at

zcom​mu​ni​ca​tions​.org/​z​s​p​a​c​e​/​r​o​g​e​r​d​bybee

.