USW Local Fights to Block Steel Mill Demolition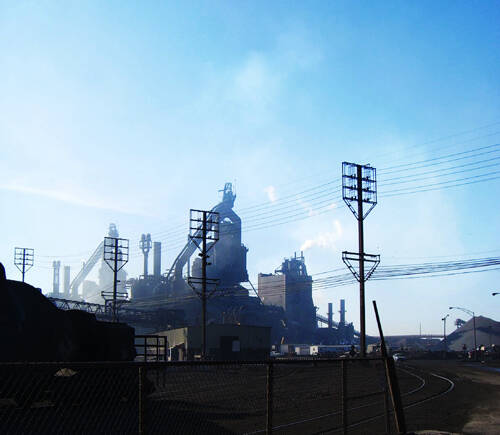 There's a very interested buyer for one of the nation's most productive steel mills, but owner ArcelorMittal appears to be racing to demolish the 300-worker mill before public pressure for a sale to the prospective buyer becomes too intense.

The mill, located in Hennepin, Ill., about 100 miles west of Chicago, is one of two mills that steel industry giant Arcelor Mittal has been fixated on reducing to rubble.
In a parallel situation in Lackawanna, N.Y., ArcelorMittal shut down and demolished a steel mill that had been consistently profitable, according to United Steelworkers Local 2604 President Anthony Fortunato, who watched the 260 jobs disappear as the plant was torn down.

In both cases, Arcelor Mittal — a frequent target of price-fixing charges in Europe — appears to be motivated by a desire to shrink capacity in the steel industry in order to raise prices.
But in Hennepin and the surrounding area, public support for United Steelworkers Local 7367 has been so strong that ArcelorMittal has been blocked from the speedy shutdown of the mill that it had planned. Originally, ArcelorMittal planned to begin tearing down the plant in June.
However, non-union machine-movers refused to cross the picket line of Local 7367 members. ​"Even machine-movers wouldn't come in the place, because they knew that that might be their neighbor's job they were destroying," said Joe Pakula, an activist in Local 7367.

The workers built support in part by showing how productive the mill has been."We were the most cost-effective plant," Pakula reported, according to studies by the McKinsey consulting group and the corporation itself. ​"We've proved our point to the politicians about how productive we are," said Pakula. ​"But they keep reminding us, ​'We can't force them to sell'."

The workforce had averaged about $20 per hour wages before being laid off in March. ​"It wants to rob revenue from Illinois and take it to Brazil, France, the Czech Republic and China." said Local 7367 President David York.

But with outside contractors unwilling to do the job, Arcelor Mittal has been forced to get the demolition started with about 30 USW members who face firing and the loss of all severance, health insurance and retirement benefits if they refuse to take part.
"They couldn't get anyone [from the outside] to go in there," Pakula said. We've had public opinion on our side."

But the threat to worker benefits is just too heavy for members to refuse the company's demand. With demolition just starting, the USW is still hoping that Arcelor Mittal will feel enough heat to finally sell the plant to Russ Kingston, president and CEO of North American Trading Co.

As ArcelorMittal tries to stall Kingston's plans until the plant is destroyed, the union is continuing its battle, hoping it can buy enough time for the new owner to secure money to buy the plant. ​"Basically, for us right now, it's a game for time," said Pakula. ​"We're buying all this time for the potential buyer who's seeking a whole bunch of money…, including loan guarantees from state."

Meanwhile, the USW local has been waging a ferocious struggle over the past months. It has enlisted the support of public officials ranging from Democratic Sen. Dick Durbin down to the local Republican state legislator.
Local 7367 has held a rally outside ArcelorMittal's posh headquarters in downtown Chicago, calling attention to the vast subsidies that the steel firm collected from Illinois in the name of job creation.

The subsidies have included $7.5 million from Illinois to move its North American headquarters to Chicago. The corporation received an additional $2 million in tax incremental financing money from the city to pay for refurbishing its corporate offices in the heart of Chicago's high-end business district.

Further, reports Curtis Black, editor of the Chicago Media Project's Newstips:
The Illinois Department of Commerce and Economic Opportunity's corporate accountability website also lists hundreds of thousands of dollars worth of large business development assistance and empowerment zone sales tax exemptions going to ArcelorMittal for facilities in Hennepin and south suburban Riverdale.
ArcelorMittal has also been successful in scooping up subsidies around the world: ​"Run and part-owned by Britain's richest man, Lakshmi Mittal, ArcelorMittal has received more than $500m in taxpayer-backed loans over the past decade."

However, it remains unclear if the state of Illinois will actually invoke the ​"clawback" features of its deal with ArcelorMittal, which call for the corporation to reimburse the state if it fails to generate the jobs it promised. But states are sometimes reluctant to actually enforce these agreements for fear of appearing ​"anti-business."

Nonetheless, the members of Local 7367 have kept up a highly visible struggle. Events like the rally in downtown Chicago and a recent ​"prayer rally" held in July have kept the battle in the headlines in Illinois.

This fight has taken on a bigger meaning than just our ​"jobs," declared Pakula. He continued:
This is just a small part of what is wrong here in America. We cannot allow this to happen. This is our fight, our chance to make a difference in people's lives, and give others hope that you can fight back and win.
Before you go
Reader donations, many as small as just $5, are what fund the work of writers like this—and keep our content free and accessible to everyone. But when donations slow down, it puts our future reporting at risk. To get back on track, we're aiming to add 400 contributions from readers by the end of the month.

It only takes a minute to donate. Will you chip in before the deadline?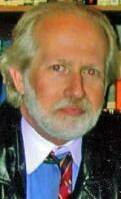 Roger Bybee

is a Milwaukee-based freelance writer and University of Illinois visiting professor in Labor Education.Roger's work has appeared in numerous national publications, including

Z

magazine,

Dollars

&

Sense, The Progressive, Progressive Populist, Huffington Post, The American Prospect, Yes!

and

Foreign Policy in Focus

.More of his work can be found at

zcom​mu​ni​ca​tions​.org/​z​s​p​a​c​e​/​r​o​g​e​r​d​bybee

.
Deadline: Thursday
Reader donations, many as small as just $5, have kept In These Times publishing for 45 years. But when donations slow down, it puts our future reporting at risk. To get back on track, we're aiming to add 400 contributions from readers by the end of the month. Will you be one of them?