Virginia Restores Funding to Wage-and-Hour Department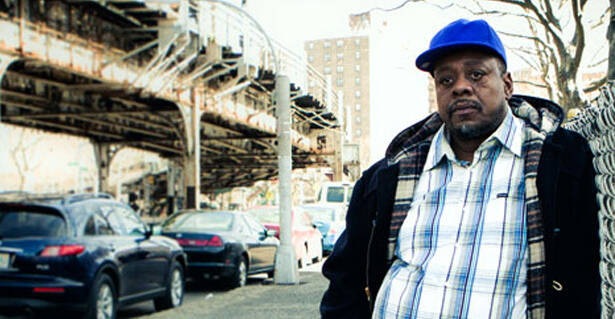 We wanted to make sure you didn't miss the announcement of our new Sustainer program. Once you've finished reading, take a moment to check out the new program, as well as all the benefits of becoming a Sustainer.

After a months-long lobbying effort by labor advocates, Virginia's General Assembly voted on Saturday to restore funding to the state's investigative division responsible for enforcing wage law. One year ago, the assembly cut its funding and reassigned the six investigators tasked with assisting Virginians whose wages are illegally withheld by their employers.
Barring an unlikely veto by Republican Governor Bob McDonnell, the budget amendment will restore all of the enforcement positions within Virginia's Department of Labor and Industry that were vacated last year.
​"I did not think we would succeed in getting the wage claim investigations unit back," says Tim Freilich, an attorney with the Legal Aid Justice Center, which played a key role in the lobbying effort. ​"It took the courage and powerful testimony of workers like [Anthony] Van Buren who were willing to tell their stories publicly." (Van Buren was one of several alleged wage theft victims profiled in my cover story for the March issue of In These Times.)
Michael Cassidy, president of the Commonwealth Institute, a liberal fiscal policy think tank based in Richmond, says the support of Virginia's business community played a key role in passing the budget amendment. The state Chamber of Commerce and the Virginia chapter of the National Federation for Independent Business (NFIB) both backed the amendment, which the state's AFL-CIO helped to draft.
​"We realized that these individuals that weren't being paid definitely needed some type of recourse," says Nicole Riley, the Virginia State Director of NFIB, a business association. ​"We were really pleased that the legislators agreed."
Virginia's business lobby began to defend the idea of restoring the wage claims unit after helping to defeat a related bill for which labor advocates had also lobbied. That bill would have increased penalties for employers who illegally withhold wages. It also would have required employers to keep payment records to turn over, upon request, to Virginia's Department of Labor and Industry.
​"The record-keeping provision would have cost some employers $200,000 to comply," wrote Keith Martin of the Virginia Chamber of Commerce in an email to In These Times. ​"We do not support employers withholding wages rightfully due to employees; however, we thought the solution proposed in the Virginia budget was a good alternative."
The Commonwealth Institute's Cassidy hailed the restoration of funding, saying, ​"The value of this unit is not only to the workers that seek redress through its offices, but also for having that deterrent effect — sending the signal to everyone in the state that the playing field will be level for all employers and that the law needs to be followed. I think that argument really resonated with lawmakers."
Janet Howell, a Democratic state senator who introduced the budget amendment, says she became aware of the issue when one of her constituents came to her last summer after being turned away from the state's labor department.
​"She had been stiffed two months' wages by a local firm that was struggling. When she went to Labor and Industry for help, she was told they no longer did investigations," Howell told In These Times. ​"The explanation given to me was that the governor eliminated the wage investigator positions because they didn't bring in much more money than they cost. Of course, no consideration had been given to the deterrent effect the unit had."
​"The dramatic stories of those robbed of their earnings made legislators from all over the state angry," Howell added. ​"After that, getting the funding into the budget was not controversial."
Restoring the enforcement division may be only the first step, however. Before the funding was suspended last year, the investigators were short of staff and faced dauntingly large caseloads. Investigator Bobby Myers told In These Times that an enormous backlog often left him ​"just filing ​'no'" on wage theft claims.
Advocates say that the political support they've built over the past months could enable future reforms to improve state enforcement. The issue has become uncontroversial enough that even business in the state will nod to the idea of increasing funding to the investigative unit once it is restored.
​"We're certainly open to reviewing whether there's a need to expand the unit," says Nicole Riley of the NFIB. ​"This situation educated a lot of us on the need for these units and what they do."
Be a Sustainer
We surveyed thousands of readers and asked what they would like to see in a monthly giving program. Now, for the first time, we're offering three different levels of support, with rewards at each level, including a magazine subscription, books, tote bags, events and more—all starting at less than 17 cents a day. Check out the new Sustainer program.
Spencer Woodman
is a journalist based in New York. He has written on labor for
The Nation
and
The Guardian
.You can follow him on Twitter at
@spencerwoodman
and reach him via email at Contactspencerwoodman@​gmail.​com.