We Can't All Just Get Along
In our era of polarization, one party is guiltier than the other.
Edi­tor's note: This arti­cle was orig­i­nal­ly titled ​"We Can't All Just Get Along" in the print ver­sion of the mag­a­zine. The title was then changed, with­out the author's knowl­edge or approval, to ​"It's Okay to Hate Repub­li­cans." The author rejects the online title as not rep­re­sen­ta­tive of the piece or its main points. Her pre­ferred title has been restored. We have also removed from the ​"Com­ments" sec­tion all threats to the author's life and per­son­al safety.
This isn't like a fight between siblings, where the parent says, 'It doesn't matter who started it.' Yes, it does.
I hate Repub­li­cans. I can't stand the thought of hav­ing to spend the next two years watch­ing Mitch McConnell, John Boehn­er, Ted Cruz, Dar­rell Issa or any of the legions of oth­er blowhards deny­ing cli­mate change, thwart­ing immi­gra­tion reform or cham­pi­oning fetal ​"per­son­hood."
This loathing is a rel­a­tive­ly recent phe­nom­e­non. Back
 in the 1970s, I worked for a Repub­li­can, Fred Lip­pitt, the sen­ate minor­i­ty leader in Rhode Island, and I loved him. He was a brand of Repub­li­can now extinct — a ​"mod­er­ate" who was fis­cal­ly con­ser­v­a­tive but pro­gres­sive about women's rights, racial jus­tice and envi­ron­men­tal preser­va­tion. Had he been clos­er to my age, I could have con­tem­plat­ed mar­ry­ing some­one like Fred. Today, mar­ry­ing a Repub­li­can is unimag­in­able to me. And I'm
 not alone. Back in 1960, only 5 
per­cent of Repub­li­cans and 4
 per­cent of Democ­rats said they'd
 be ​"dis­pleased" if their child mar­ried some­one from the oppo­site
 par­ty. Today? Forty-nine per­cent 
of Repub­li­cans and 33 per­cent of
 Democ­rats would be pissed.
Accord­ing to a recent study 
by Stan­ford pro­fes­sor Shan­to
 Iyen­gar and Prince­ton researcher 
Sean West­wood, such polar­iza­tion has increased dra­mat­i­cal­ly 
in recent years. What's note­wor­thy 
is how entrenched this mutu­al ani­mus is. It's fine for me to use the word ​"hate" when refer­ring to Repub­li­cans and for them to use the same word about me, but you would nev­er use the word ​"hate" when refer­ring to peo­ple of col­or, or women, or gays and lesbians.
And now par­ty iden­ti­fi­ca­tion and hatred shape a whole host of non-polit­i­cal deci­sions. Iyen­gar and West­wood asked par­tic­i­pants in their study to review the resumés of grad­u­at­ing high school seniors to decide which ones should receive schol­ar­ships. Some resumés had cues about par­ty affil­i­a­tion (say, mem­ber of the Young Repub­li­cans Club) and some about racial iden­ti­ty (also through extracur­ric­u­lar activ­i­ties, or via a stereo­typ­i­cal name). Race mat­tered, but not near­ly as much as par­ti­san­ship. An over­whelm­ing 80 per­cent of par­ti­sans chose the stu­dent of their own par­ty. And this held true even if the can­di­date from the oppo­site par­ty had bet­ter credentials.
How did we come to this pass? Obvi­ous­ly, my ten­den­cy is to blame the Repub­li­cans more than the Democ­rats, which may seem biased. But his­to­ry and psy­cho­log­i­cal research bear me out.
Let's start with the his­to­ry. This isn't like a fight between sib­lings, where the par­ent says, ​"It doesn't mat­ter who start­ed it." Yes, it does.
A brief review of Repub­li­can rhetoric and strate­gies since the 1980s shows an esca­la­tion of deter­mined vil­i­fi­ca­tion (which has been ampli­fied relent­less­ly on Fox News since 1996). From Spiro Agnew's attack on intel­lec­tu­als as an ​"effete corps of impu­dent snobs"; to Rush Limbaugh's hate speech; to the GOP's end­less cam­paign
to smear the Clin­tons over White­wa­ter, then blud­geon Bill over Mon­i­ca Lewin­sky; to the cease­less den­i­gra­tion of Pres­i­dent Oba­ma ("social­ist," ​"Mus­lim"), the Repub­li­cans have craft­ed a polit­i­cal iden­ti­ty that rests on a com­plete repu­di­a­tion of the idea that the oppos­ing par­ty and its fol­low­ers have any legit­i­ma­cy at all.
Why does this work? A series of stud­ies has found that polit­i­cal con­ser­v­a­tives tend toward cer­tain psy­cho­log­i­cal char­ac­ter­is­tics. What are they? Dog­ma­tism, rigid­i­ty and intol­er­ance
 of ambi­gu­i­ty; a need to avoid uncer­tain­ty; sup­port for author­i­tar­i­an­ism; a height­ened sense of threat from oth­ers; and a per­son­al need for struc­ture. How do these qual­i­ties influ­ence polit­i­cal thinking?
Accord­ing to researchers, the two core dimen­sions of con­ser­v­a­tive thought are resis­tance to change and sup­port for inequal­i­ty. These, in turn, are core ele­ments of social intol­er­ance. The need for cer­tain­ty, the need to man­age fear of social change, lead to black-and-white think­ing and an embrace of stereo­types. Which could cer­tain­ly lead to a desire to deride those not like you — whether peo­ple of col­or, LGBT peo­ple or Democ­rats. And, espe­cial­ly since the ear­ly 1990s, Repub­li­can politi­cians and pun­dits have been feed­ing these needs with a sin­gle-mind­ed, uncom­pli­cat­ed, good-vs.-evil world­view that vil­i­fies Democrats.
So now we hate them back. And for good rea­son. Which is too bad. I miss the Fred Lip­pitts of yore and the civ­i­lized dis­course and polit­i­cal accom­plish­ments they made pos­si­ble. And so do mil­lions of total­ly fed-up Americans.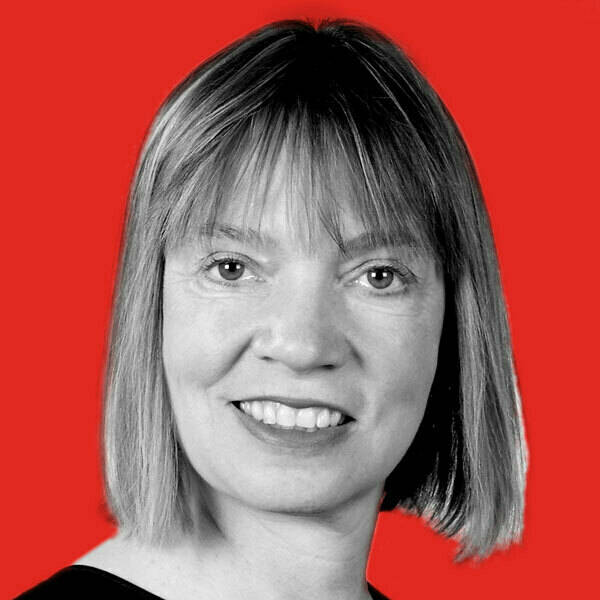 Susan J. Dou­glas
is a pro­fes­sor of com­mu­ni­ca­tions at the Uni­ver­si­ty of Michi­gan and a senior edi­tor at
In These Times
. Her forth­com­ing book is
In Our Prime: How Old­er Women Are Rein­vent­ing the Road Ahead.
.