We Shot John Lennon
50 years ago, the Beatles ran afoul of America's pathologies.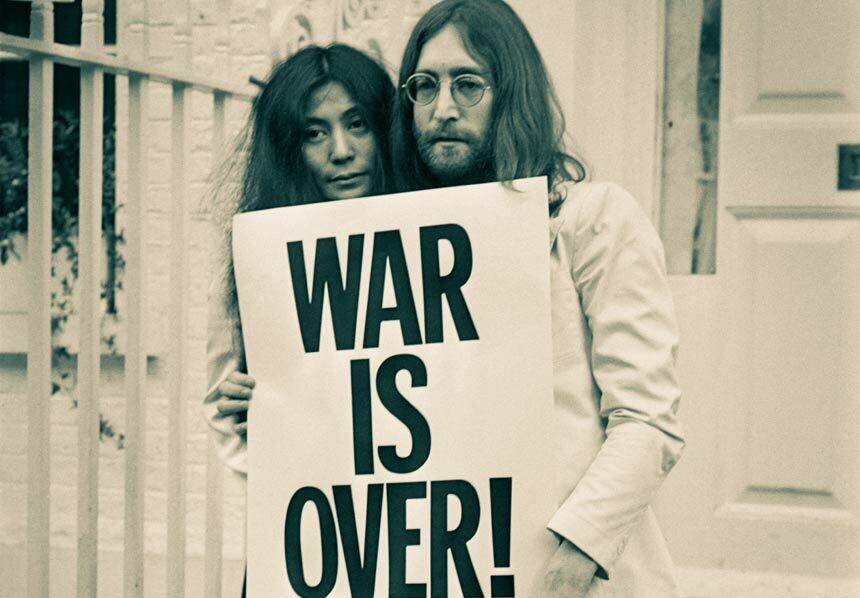 Fifty years ago this month, on Feb. 7, 1964, the Bea­t­les stepped off a Pan Am jet at Kennedy air­port to thou­sands of scream­ing fans and some 200 reporters and pho­tog­ra­phers. Two days lat­er, they per­formed on The Ed Sul­li­van Show as an esti­mat­ed 73 mil­lion view­ers — 38 per­cent of America's pop­u­la­tion — watched and tried to hear the music over the deaf­en­ing screams of the 1,200 fans in the stu­dio audi­ence. The Bea­t­les' ​"con­quest" of the Unit­ed States had begun.
Yes, America loved the Beatles. But John Lennon, despite his great spirit, was no match for the subterranean recesses of hatred and paranoia here.
Sex­ist dis­missals of ​"Beat­le­ma­nia" were instan­ta­neous. As David Dempsey, writ­ing for the New York Times Mag­a­zine, put it, ​"The Bea­t­les … resem­ble in man­ner the witch doc­tors who put their spell on hun­dreds of shuf­fling and stamp­ing natives … the female mem­bers of this cult go berserk." But this deri­sion of baby boom girls as crazed hys­ter­ics com­plete­ly missed what the Bea­t­les meant to us. The Bea­t­les arrived in the Unit­ed States a mere 11 weeks after Pres­i­dent Kennedy was killed, when many grief-strick­en young peo­ple felt that opti­mism itself had been gunned down in Dealey Plaza. And then here were these irrev­er­ent, charis­mat­ic young men ban­ter­ing with reporters: wit­ty, just like JFK, mak­ing fun of con­ven­tion and author­i­ty, and per­form­ing on stage with utter­ly con­ta­gious joy. They were opti­mism reborn. On top of this, in their lyrics, their clothes, their hair, their heeled boots, the Bea­t­les fused mas­cu­line and fem­i­nine styles and sen­si­bil­i­ties, sug­gest­ing that gen­der roles might not have to be quite so rigid. Because they were clean-cut (in their Edwar­dian suits and ties), yet sexy, and British to boot, they gave per­mis­sion to girls to unleash their sub­li­mat­ed sex­u­al ener­gies at a time when a sex­u­al dou­ble stan­dard and con­dem­na­to­ry atti­tudes toward female agency still held sway. This finess­ing of gen­der roles, this empow­er­ing address to young women, all, how­ev­er improb­a­bly, fed into the incip­i­ent ener­gy of the women's move­ment. For all this, of course, we screamed in gratitude.
Yes, Amer­i­ca loved the Bea­t­les. But John Lennon, despite his great spir­it, was no match for the sub­ter­ranean recess­es of hatred and para­noia here. As we look back from the nos­tal­gic van­tage point of half a cen­tu­ry, will this truth be swept aside in medi­at­ed mem­o­ries of Beat­le­ma­nia? Will the sun­ny-side cel­e­bra­tions of the ​"mop tops" and the ridicule of swoon­ing female fans eclipse the dark­er patholo­gies that Lennon, espe­cial­ly, trig­gered — reli­gious fanati­cism, gov­ern­ment para­noia and gun violence?
Reli­gious fanati­cism was the first Amer­i­can pathol­o­gy the Bea­t­les tripped over. In 1966, just before the band's sum­mer tour, the teen mag­a­zine Date­book pub­lished a quote John Lennon had made in the British press: ​"We're more pop­u­lar than Jesus now." The com­ment had evoked no con­tro­ver­sy in the U.K., but in the U.S. Bible Belt, the denun­ci­a­tions were vir­u­lent: The KKK spon­sored record burn­ings (and nailed one album to a cross), radio sta­tions banned Bea­t­les songs, reli­gious extrem­ists held demon­stra­tions out­side their con­certs, and the band received death threats. After this mis­er­able expe­ri­ence, the Bea­t­les stopped tour­ing altogether.
Then when John Lennon moved to New York City with Yoko Ono in 1971, he con­front­ed pathol­o­gy num­ber two: gov­ern­ment para­noia about dis­si­dents. His anti-war stance and pro­gres­sive pol­i­tics prompt­ed the FBI and the Nixon admin­is­tra­tion to spy on him and seek to silence him. Nixon was espe­cial­ly keen to have him deport­ed, as he felt Lennon's activism might cost him the 1972 elec­tion. After a pro­tract­ed bat­tle, the depor­ta­tion order was over­turned in 1975.
And the final pathol­o­gy: gun vio­lence, with, as we all know, John Lennon mur­dered on Dec. 8, 1980, by a men­tal­ly unsta­ble per­son with a handgun.
The demons that John Lennon fell vic­tim to haunt us still. We see them in the reli­gious Right's ongo­ing grip on pub­lic pol­i­cy, the NSA scan­dal and the dispir­it­ing fact that, since the hor­rif­ic shoot­ings at Sandy Hook, most new gun laws have loos­ened rather than tight­ened restric­tions. These demons still very much need to be exor­cised — yeah, yeah, yeah.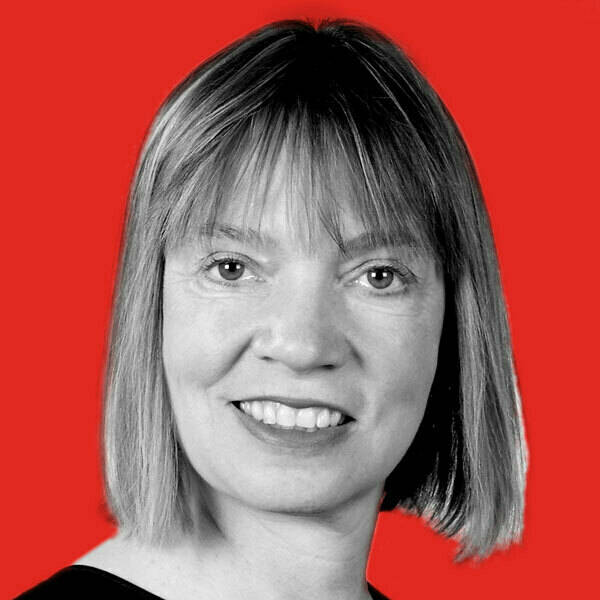 Susan J. Dou­glas
is a pro­fes­sor of com­mu­ni­ca­tions at the Uni­ver­si­ty of Michi­gan and a senior edi­tor at
In These Times
. Her forth­com­ing book is
In Our Prime: How Old­er Women Are Rein­vent­ing the Road Ahead.
.