West Virginia Showed How Necessary—And Difficult—Striking Is
"It was exhilarating and exhausting. You start thinking, 'Are we going to be out forever?'"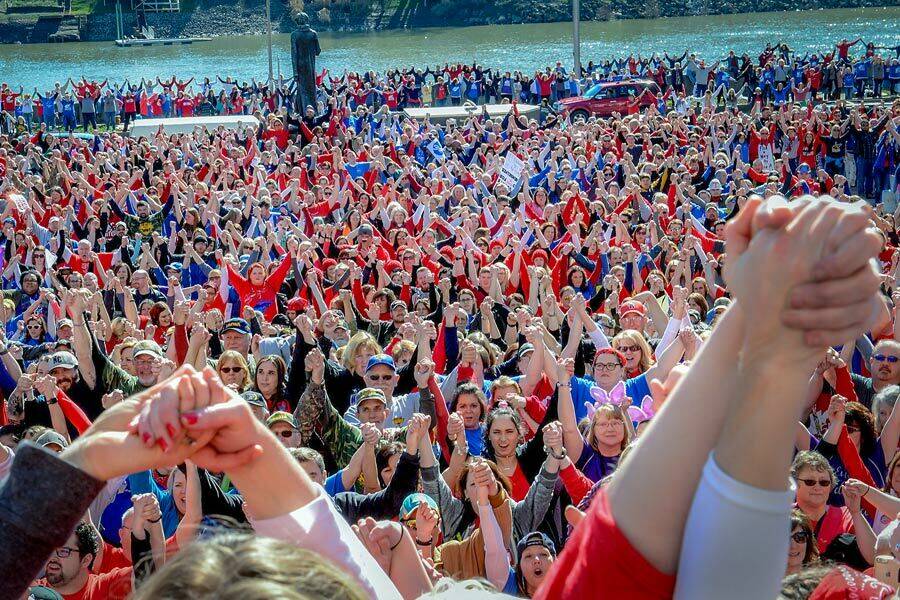 SOUTH CHARLESTON, W.VA. — After nine days of arriv­ing at 7 a.m. to the pick­et lines, Emi­ly Com­er, a Span­ish teacher at South Charleston High School, was ​"men­tal­ly and emo­tion­al­ly and phys­i­cal­ly exhausted."
"They're trying to divide public employees against the rest of the working class."
Word came on a Tues­day morn­ing that a deal between the state and the strik­ing pub­lic employ­ees was immi­nent. Com­er — sick in bed with a cold — got dressed and went to the Capi­tol atri­um, think­ing, ​"I can­not not be there."
When Repub­li­can Gov. Jim Jus­tice announced the state had agreed to a 5 per­cent raise, Com­er recalls, ​"I was bawl­ing. Peo­ple were hug­ging each oth­er and cry­ing. Peo­ple were singing '[Take Me Home] Coun­try Roads.'"
From Feb­ru­ary 22 to March 6, West Vir­ginia pub­lic employ­ees — led by teach­ers and school sup­port staff — held one of the biggest work actions in recent U.S. his­to­ry, rebuff­ing aus­ter­i­ty and, at points, even the wish­es of their union leaders.
One trig­ger was ris­ing health­care costs. For teach­ers, the strength of their i nsu ra nce plan, admin­is­tered by the Pub­lic Employ­ee Insur­ance Agency (PEIA), served as a trade-off for the fourth-low­est teacher salaries in the nation. But over the last sev­er­al years, pub­lic employ­ees saw more and more of their pay­checks divert­ed into health insur­ance costs.
Comer's father was a state troop­er, and she has been on PEIA her whole life. ​"It used to be great," Com­er says, ​"and still, com­pared to pri­vate health insur­ance, it is. It just keeps get­ting more expen­sive every year."
Momen­tum for the strike began build­ing in the fall, when the PEIA board of direc­tors held a series of hear­ings around the state that drew rau­cous pub­lic com­men­tary. Increas­ing­ly dis­sat­is­fied teach­ers flood­ed into a pri­vate Face­book page called ​"West Vir­ginia Pub­lic Employ­ees Unit­ed." At first, it was a place to vent. Soon, it became a hub for coor­di­nat­ing statewide actions like let­ter writ­ing. Before long, pub­lic employ­ees began ten­ta­tive­ly dis­cussing the pos­si­bil­i­ty of a sus­tained statewide walkout.
"Peo­ple were call­ing it ​'the S‑word,' " Com­er recalls. It was at a ral­ly at the Capi­tol on Mar­tin Luther King Day that she real­ized the S‑word might become real­i­ty. West Vir­ginia Edu­ca­tion Asso­ci­a­tion pres­i­dent Dale Lee took the mic and, Com­er remem­bers, ​"He actu­al­ly said the word: strike."
The state leg­is­la­tors present looked alarmed, Com­er recalls.
They had good rea­son. On Feb­ru­ary 2, teach­ers in three coun­ties would stage a one­day walk­out. By the end of the month, schools in all 55 coun­ties were closed for the strike.
In Comer's dis­trict, strik­ers were out at dawn hold­ing signs along the high­ways. Then they'd head to the Capi­tol to chant and lob­by legislators.
"I worked longer days on strike than we do at school," Com­er says. ​"It was exhil­a­rat­ing and exhaust­ing. You start think­ing, ​'Are we going to be out for­ev­er?' But I knew that I was not about to give up and would have stayed out as long as needed."
Three days in, Jus­tice and union lead­ers announced a deal on a raise — but not on PEIA. Teach­ers rebelled, stay­ing off the job in a wild­cat strike.
The final deal looks an awful lot like vic­to­ry: a 5 per­cent pay raise, as opposed to the 1 per­cent raise Jus­tice had pro­posed before the strike, and the cre­ation of a statewide task force to deter­mine PEIA's future.
How to fund PEIA will be hot­ly debat­ed in the com­ing months by the task force, which is com­posed of union offi­cials, pol­i­cy­mak­ers and insur­ance indus­try reps. Teach­ers want a big­ger sev­er­ance tax on coal and nat­ur­al gas com­pa­nies. Con­ser­v­a­tive law­mak­ers are threat­en­ing to pull the funds from Medicaid.
"They're try­ing to divide pub­lic employ­ees against the rest of the work­ing class," Com­er says of the law­mak­ers. ​"I just don't think it's going to work."
What­ev­er hap­pens, the West Vir­ginia pub­lic employ­ees have shak­en up the nation. At press time, Okla­homa teach­ers were gear­ing up for their own strike. With the U.S. Supreme Court poised to make every state a socalled right-to-work state like West Vir­ginia, pub­lic employ­ees there have shown that a lack of for­mal recog­ni­tion doesn't mean a lack of power.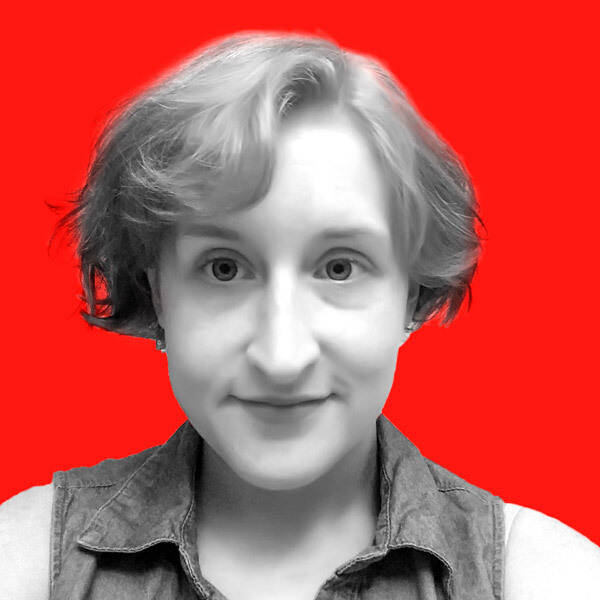 Kate Aronoff
is a Brook­lyn-based jour­nal­ist cov­er­ing cli­mate and U.S. pol­i­tics, and a con­tribut­ing writer at The Inter­cept. Fol­low her on Twit­ter @katearonoff.