What Vacation Days?
Despite being one of the richest nations, America denies its workers mandated paid vacations and sick days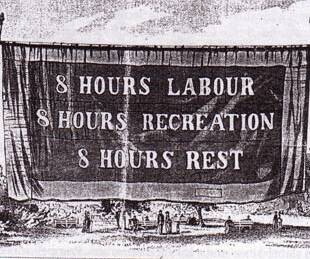 Last year Mary Lou Eckart took her first vaca­tion in five years, a trip from her home in Decatur, Ill., to see her grand­chil­dren in Flori­da. But the Illi­nois state gov­ern­ment, which pays her to care for a severe­ly dis­abled teenage girl, pro­vides her no paid vaca­tion time. So Eckart took the girl – and her work – with her.
She faces a sim­i­lar bind if she gets sick. ​"I just had an inci­dent two weeks ago," she says. ​"I had an inner ear infec­tion that I didn't know about, and I passed out. My 17-year-old daugh­ter cov­ered for me while I recov­ered. I get no paid vaca­tion, no time off, no sick leave. But if they put these clients in a nurs­ing home, I know that is very expen­sive. I'd love to have a vaca­tion. I'd love to be able to get away. I'd love to have some­one fill in for me. I feel like we deserve more than what we're getting."
Eckart's sto­ry is all too com­mon: Near­ly one-fourth of Amer­i­can work­ers have no paid vaca­tion or hol­i­days, accord­ing to a recent study from the D.C.-based Cen­ter for Eco­nom­ic and Pol­i­cy Research (CEPR), and near­ly half of all pri­vate sec­tor work­ers have no paid sick days. But if Eckart were liv­ing in any oth­er indus­tri­al­ized coun­try, she would be legal­ly guar­an­teed at least two weeks paid vaca­tion and – in 136 coun­tries – from sev­en to more than 30 paid sick days. The Unit­ed States is the only rich coun­try that does not man­date paid vaca­tions and paid sick days, and Amer­i­cans who are afford­ed such ben­e­fits enjoy far less time off than work­ers in oth­er wealthy nations.
Amer­i­cans now work more every year, on aver­age, than work­ers in any oth­er indus­tri­al­ized coun­try (except for a vir­tu­al tie with New Zealand). With women work­ing longer hours each year, the aver­age annu­al work time for a mar­ried cou­ple is grow­ing steadi­ly, and fam­i­ly time – includ­ing the cru­cial bond­ing expe­ri­ence of vaca­tions – has suf­fered. Full-time work­ers in much of Europe typ­i­cal­ly take sev­en to eight weeks of vaca­tion and hol­i­days each year – that's dou­ble the Amer­i­can aver­age for full-time work­ers. Over­all, the aver­age pri­vate sec­tor work­er in the Unit­ed States gets about nine paid vaca­tion days and six paid hol­i­days each year. Low-paid, part-time or small-busi­ness work­ers typ­i­cal­ly get far few­er, some­times none. The same holds for paid sick leave: 72 per­cent of the high­est-paid quar­ter of pri­vate sec­tor work­ers get paid sick days com­pared to only 21 per­cent of work­ers in the low­est-paid quarter.
Inter­con­ti­nen­tal disparity
Why do work­ers in oth­er rich coun­tries have more paid time off? Main­ly because laws demand employ­ers pro­vide it. The Euro­pean Union requires its mem­bers to set a min­i­mum stan­dard of four weeks paid vaca­tion (cov­er­ing part-time work­ers as well). Fin­land and France require six weeks paid vaca­tion, plus addi­tion­al paid hol­i­days. Most coun­tries require work­ers to take the time off and employ­ers to give them vaca­tion at con­ve­nient times. Some gov­ern­ments even require employ­ers to pay bonus­es so work­ers can afford to do more than sit at home on vaca­tion. On top of that, unions in Europe and oth­er rich indus­tri­al­ized coun­tries – whose con­tracts cov­er up to 90 per­cent of the work­force – typ­i­cal­ly nego­ti­ate addi­tion­al time off. Mean­while, the stan­dard work­week is slight­ly short­er in many Euro­pean coun­tries, and work­ers retire ear­li­er with bet­ter pub­lic pensions.
Until the ear­ly ​'70s, Euro­pean and Amer­i­can work­ers logged sim­i­lar hours. But the pat­tern then dras­ti­cal­ly diverged, with Euro­peans get­ting more vaca­tion time, around the same time that U.S. income inequal­i­ty began grow­ing. In the Unit­ed States, cor­po­ra­tions gained the upper hand against work­ers and their declin­ing unions, and the Demo­c­ra­t­ic Par­ty start­ed shift­ing away from work­ing class con­cerns. In Europe, stronger unions and left polit­i­cal par­ties pushed for short­er work hours. In some cas­es, as jobs were lost when tra­di­tion­al indus­tries restruc­tured or work was out­sourced, unions saw reduced work time as a way to share work. But more often, unions were con­tin­u­ing the bat­tle to share wealth in the form of more leisure, which had start­ed a cen­tu­ry ear­li­er with the move­ment for an eight-hour day – the goal of Chica­go pro­tes­tors in May, 1886, that end­ed in the Hay­mar­ket Mas­sacre, repres­sion of the labor move­ment, and cre­ation of May 1 as the inter­na­tion­al work­ers' holiday.
The dif­fer­ence in work hours between the Unit­ed States and most indus­tri­al coun­tries ​"is exact­ly a man­i­fes­ta­tion of the same forces dri­ving broad­er inequal­i­ty," says CEPR econ­o­mist John Schmitt, point­ing to dete­ri­o­ra­tion of the min­i­mum wage, pen­sions, pub­lic ser­vices, health insur­ance and wages under pres­sure from glob­al­iza­tion, dereg­u­la­tion, pri­va­ti­za­tion and attacks on unions. ​"Work­ers haven't been able to trans­late high­er pro­duc­tiv­i­ty gains into high­er pay or ben­e­fits, and they've been unable to address the time crunch."
"Peo­ple in the Unit­ed States don't even under­stand what could be pos­si­ble on this issue [of paid time off]," Schmitt says. ​"This is one of the most impor­tant ide­o­log­i­cal vic­to­ries of the right in the last 30 years – to per­suade us we aren't rich enough to treat work­ers well. We're incred­i­bly rich, get­ting rich­er every year, and we have plen­ty of resources to pay ade­quate wages, pen­sions, health insur­ance and vaca­tions, but we've cho­sen to give that mon­ey to the top five percent."
Euro­pean and oth­er indus­tri­al­ized coun­tries have divid­ed their grow­ing abil­i­ty to pro­duce dif­fer­ent­ly. For exam­ple, Europe has near­ly caught up with – and many coun­tries have pulled ahead of – the Unit­ed States in labor pro­duc­tiv­i­ty (the out­put from each hour of work), the key mea­sure of an economy's potential.
In recent years, how­ev­er, Amer­i­can work­ers have rapid­ly increased the amount of goods and ser­vices they pro­duce each year, in com­par­i­son to Europe. These two mea­sure­ments have large­ly diverged because Euro­peans have been enjoy­ing more time away from the job, just as they've been enjoy­ing a more egal­i­tar­i­an society.
Accord­ing to Har­vard econ­o­mist Alber­to Alesina, Euro­peans are hap­pi­er, and have less stress and inse­cu­ri­ty, which is good for health and longevi­ty. Stud­ies in the Unit­ed States, for exam­ple, indi­cate that tak­ing vaca­tions cuts in half the risk of heart attacks for men. Longer, man­dat­ed vaca­tions haven't under­cut the com­pet­i­tive­ness of oth­er rich coun­tries, and there's evi­dence that they increase labor productivity.
Plus, recent increas­es in the U.S. gross domes­tic prod­uct haven't sig­nif­i­cant­ly helped most Amer­i­cans: The super-rich have cap­tured most of the income gains. An accu­rate cal­cu­la­tion of the gross domes­tic prod­uct – sub­tract­ing such costs as crime, envi­ron­men­tal depre­da­tions, mil­i­tarism and declin­ing social trust – would actu­al­ly show that growth in eco­nom­ic out­put has brought few, if any, real gains in wel­fare for Amer­i­can soci­ety. Indeed, CEPR econ­o­mists David Ros­nick and Mark Weis­brot argue that Europe's short­er work hours help the envi­ron­ment by reduc­ing ener­gy con­sump­tion and car­bon emissions.
Tak­ing back time
Most Amer­i­cans would be bet­ter off with more paid vaca­tion and leave, but inequal­i­ty, inse­cu­ri­ty and the com­pet­i­tive rat race dri­ves peo­ple to work even hard­er, often just to keep their heads above water. It's very dif­fi­cult for indi­vid­u­als to demand more time, even if the lim­it­ed polling avail­able sug­gests it would be pop­u­lar. Major gains will only come from an orga­nized move­ment and changed laws. One orga­ni­za­tion, Take Back Your Time, found­ed by writer and doc­u­men­tary film­mak­er John de Graaf, is try­ing to per­suade pres­i­den­tial can­di­dates to sup­port its pro­pos­al for man­dat­ing three weeks of paid vaca­tion for all work­ers. ​"I think the polit­i­cal fig­ure who would pick up on this issue would find great res­o­nance," De Graaf says, but so far nobody has.
At this point, more mod­est pro­pos­als have a bet­ter chance to suc­ceed. Sen. Ted Kennedy (D‑Mass.) and Rep. Rosa DeLau­ro (D‑Conn.) have intro­duced the Healthy Fam­i­lies Act, which would guar­an­tee sev­en days of paid leave for all work­ers to deal with their own or a fam­i­ly member's ill­ness. Beyond the obvi­ous help to the indi­vid­u­als who need care, such leg­is­la­tion would help busi­ness­es eco­nom­i­cal­ly. Rather than putting in an unpro­duc­tive day at work spread­ing com­mu­ni­ca­ble dis­eases (or send­ing their sick child to spread ill­ness at a child care cen­ter), work­ers could just stay at home, and it would reduce the employ­ee turnover that results from work­ers tak­ing off unau­tho­rized, unpaid sick days. Five states have manda­to­ry tem­po­rary dis­abil­i­ty insur­ance pro­grams to cov­er income loss­es from short ill­ness­es, and last Novem­ber, San Fran­cis­co vot­ers approved the first man­dat­ed paid sick days in the Unit­ed States. The Work­ing Fam­i­lies Par­ty in New York is now cam­paign­ing for paid leave for new par­ents and adults car­ing for ail­ing rel­a­tives, a pro­tec­tion Cal­i­for­nia passed in 2004 (thus strength­en­ing the unpaid fam­i­ly and med­ical leave fed­er­al law provides).
Man­dat­ed paid sick days would help work­ers like Elno­ra Collins, a home care work­er in Chica­go. ​"If you get sick, you go to work sick. If you show up for work, you endan­ger your patients. If you don't show up for work, you get no pay. I recent­ly lost a whole day's pay, because I end­ed up in a hos­pi­tal for an overnight stay. It was an anx­i­ety attack, like a heart attack. It's very fright­en­ing. And then, when you look at that pay­check, you real­ly cry."
Com­pare the work time and leisure in the Unit­ed States to that in oth­er rich coun­tries, and we all have good rea­son to share in her tears.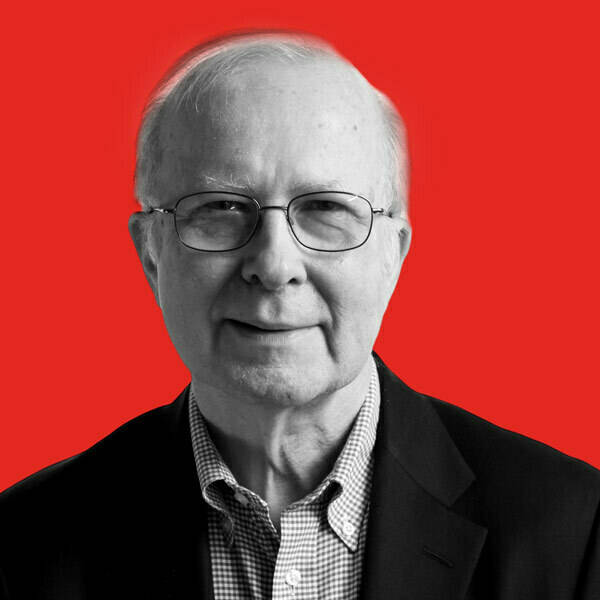 David Moberg, a senior edi­tor of In These Times, has been on the staff of the mag­a­zine since it began pub­lish­ing in 1976. Before join­ing In These Times, he com­plet­ed his work for a Ph.D. in anthro­pol­o­gy at the Uni­ver­si­ty of Chica­go and worked for Newsweek. He has received fel­low­ships from the John D. and Cather­ine T. MacArthur Foun­da­tion and the Nation Insti­tute for research on the new glob­al economy.