When College Ends, So Does Activism
Why selling out is a depressingly rational choice for many graduates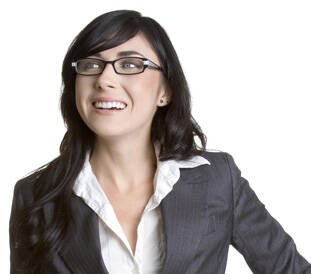 Jaime Nelson could make anyone feel lazy. Over the past four years, Nelson, an undergraduate activist at the University of Michigan, has led writing workshops with Michigan's incarcerated, organized voter registration drives to battle the anti-affirmative action ballot initiative in 2006, and united local immigrant rights and labor organizations through the Restaurant Workplace Project, a coalition that sought to expose the dangerous working conditions faced by undocumented employees of Ann Arbor's dining establishments.
She did this on top of a work schedule – divorced from her political work – that would make Horatio Alger squirm. As a supervisor at the university library, Nelson checked out books five nights a week until 2 a.m. Two summers ago, she took a job as one of only two women on a road-paving crew in her native Kalamazoo. When she worked as a full-time unpaid intern for the public defender's office in Washington D.C., she logged an additional 30 hours a week as a hotel attendant.
Why would anyone put herself through this? Nelson had to balance her conscience with her checkbook. Paying for college was her responsibility. ​"My parents just didn't have money and I didn't want to ask them for it," she says, ​"so everything that I had, I had to pay for basically by myself."
In April, she graduated with almost $30,000 in student loans. So she's keeping her job at the library at night while searching during the day for work in progressive politics, which she knows won't pay enough to cover both her cost of living and her current debt. ​"School debt is the best kind of debt to have," she says, ​"but it's still debt."
Nelson is quick to point out that others have it much worse than her, but her story illustrates a growing trend among the recent crop of college graduates. Despite a job market that will treat the class of 2007 favorably, employment in progressive politics is a dicey enterprise for many left-leaning activists and thinkers. The value of jobs varies across industries and organizations, but few are economically sustainable or intellectually stimulating, which is a problem for students and progressive veterans alike.
Political McJobs
That few entry level political jobs exist is part of the problem, as documented by Columbia University sociology professor Dana R. Fisher in her book, Activism, Inc. Fisher spent two years studying one of the country's largest canvassing companies, part of an exploitative industry that has employed millions of young Americans. In the late ​'90s, progressive organizations – concerned with raising money and membership totals but conscious of their costs – began outsourcing their organizing campaigns to centralized intermediary organizations. This model is efficient but problematic. ​"Outsourcing makes sense if you're just thinking about your bottom line," Fisher says. ​"The problem is that it doesn't make sense if you're trying to build lasting connections with future progressive leaders or with local people."
Under this canvassing system, young organizers become contingent labor, susceptible to low pay, long hours, no benefits and no training in the real skills necessary to succeed in building local power. In some ways, the model cultivates a culture of deprivation; young people are taught to think that sacrifice is a prerequisite for progressive change and thus they tolerate exploitation for the sake of the movement. And because most organizations outsource these jobs, participating in this crooked system is one of the few avenues for paid work. ​"One could question," says Fisher, ​"whether Saul Alinsky, Ralph Nader or Cesar Chavez would have become successful at leading different aspects of the progressive movement if they came up through the model we have today."
Budgetary concerns of progressive organizations also contribute to underinvestment in youth. Take aspiring journalists. The few media outlets in which writers can publish thoughtful and progressively opinionated articles work on shoestring budgets. This means they can't afford to hire experienced staff writers, much less young people committed to political journalism. Left-of-center think tanks face similar challenges. Institutions like the Center for Budget and Policy Priorities and the Center for American Progress have a handful of low-paid internships – both of which pay less than $10 an hour – but few entry-level job opportunities with a salary and benefits. The Progressive Policy Institute and the Brookings Institution don't even provide internship stipends, a major concern for young people transplanted to the cities these organizations call home (Washington D.C. and New York City) that are among the world's most expensive places to live. These cost inhibitions significantly limit the scope of their applicant pool.
Cash rules everything around me
Because of the growing cost of college, these tiring, low-paying gigs or unpaid internships are increasingly inadequate options for left-leaning graduates. With state and federal legislators redirecting funds away from universities, college tuition has outpaced family income for the past 15 years and inflation for the past 30 years.
The burden of payment has also been shifted to the students. Loans have replaced interest-free grants as the most common form of recompense, resulting in a system whereby the average student today, according to the Center for American Progress, graduates with debt almost three and a half times that of graduates just 10 years ago. ​"The typical student is leaving with about $19,000 dollars in student loan debt," says Tamara Draut, author of Strapped: Why America's 20- and 30-Somethings Can't Get Ahead. ​"And that is going to create a financial pinch when they get their first job."
Health care is another concern. A 2006 Commonwealth Fund study found that since 2000, 2.5 million people between the age of 19 and 29 lost healthcare coverage, bringing the grand total of uninsured 20-somethings to 14 million. Among the lucky few who can pay for and get through college, 40 percent will lose their familial coverage after graduation, with under-funded organizations unlikely to pick up the costs of employer-based healthcare.
These financial burdens disproportionately affect students of color and those from less secure economic backgrounds, whose need for job stability is generally more pressing than that of their classmates. ​"It's always been hard to attract class diversity in the progressive movement. It's largely been dominated by people who have family backgrounds that enable them, for whatever reason, to take a lower salary, particularly if they are just starting out," says Draut. ​"I think the problem is that now it's become even more challenging." All of these factors lead even the most socially conscious graduates away from progressive politics toward less-fulfilling career fields.
Wasting a big chance
The importance of engaging and gainfully employing young progressives is hard to overstate, both for its immediate practicality and the long-term sustainability of the left. By ignoring progressive grads' economic constraints, the progressive movement – activists and funders – are squandering an immense opportunity to utilize the ideology, size and energy of the post-graduate generation.
Politically, young folks trend well to the left of older generations. According to a February study by the New Politics Institute, ​"Millennials," generally people born between 1978 and 1998, ​"are more likely than any others to hold opinions considered to be ​'liberal' or ​'progressive' across virtually all issue clusters: economic intervention, environmental protection, security, crime, education, and social issues." This includes a full 60 percent who believe invading Iraq was a mistake.
There are a lot of them, too; new graduates are part of the biggest birth influx in 40 years, an encouraging statistic for those concerned with filling the void soon to be created by retiring Baby Boomers. And unencumbered by family restrictions and interested in a little adventure, many young progressives will relocate and log long hours, as long as they can avoid financial destruction and psychological burnout while doing so.
Matching the infrastructure of the right is crucial. Lefties face an uphill battle competing with young conservatives, who are groomed through a variety of comprehensive youth development programs. One example – among many – is the National Journalism Center (NJC), founded 30 years ago by conservative journalist M. Stanton Evans. The NJC runs six-to-12 week training sessions where budding reporters learn technical skills as well as the intricacies of substantive policies issues. But the love doesn't end there. After the training period, attendees are funneled into competitive internship programs – in conservative or mainstream media outlets – and then added to an NJC job bank, where staffers help place graduates in permanent media positions. According to its website, ​"Over 1,400 students have now graduated from the NJC's 12-week training sessions … and we estimate some 900 of these have gone on to media and media-related positions."
Building for the future
One remedy for this crisis is the professionalization of progressive politics. If legislators won't find ways to ease the financial burden hampering young folks, politically engaged graduates, eager to work full-time for social change, should be given the opportunity to provide for their economic needs in the same way as their colleagues in the private sector. To do so, a two-pronged approach could be enacted.
First, some existing entry-level options in political work are actually valuable and progressives must identify and continue to support these programs. A good example is the AFL-CIO's Union Summer, a 10-week summer program in which prospective organizers are paid a weekly stipend to learn the ropes of the union movement, including building coalitions, canvassing neighborhoods, visiting members' homes and organizing direct actions and public events. After the summer, union leaders assist those that succeed in finding full-time jobs.
Securing funding is the other key to the puzzle. While some progressive organizations have received a needed cash infusion from the likes of George Soros and his allies in the Democracy Alliance, innovative forms of philanthropy focused explicitly on youth development need to be fostered. One of the most promising alternatives is the rise of the Cool Rich Kids Movement.
Originally coined by author and activist Billy Wimsatt, it's typified by Resource Generation (RG), a national organization that works with wealthy young progressives – most of whom inherited their wealth – to bring about social change through the inventive and responsible use of their own resources. By holding local dinners, a national workshop series and an annual conference, young people of wealth break down stigmas attached to class and teach each other the best ways to support valuable causes.
"We're not telling people where they should put their money," says Elspeth Gilmore, the RG program coordinator. ​"We're trying to provide a framework and an analysis to be able to support young people who do have wealth and access to participate in the conversations about how we can create more sustainable organizations." To date, 1,000 young people have worked with RG. Building that movement could infuse much-needed life into social justice philanthropy and youth employment development.
But until progressive veterans realize the necessity of this support, organizers like Nelson will be left with a choice: sell-out or squeak by. It's one that committed young people like her should not be forced to make.
Adam Doster
, a contributing editor at In These Times, is a Chicago-based freelance writer and former reporter-blogger for Progress Illinois.