The Stories We Live By: Why the White Working Class Votes Conservative
In Strangers in Their Own Land, sociologist Arlie Russell Hochschild travels south to study what gives conservative ideology its power.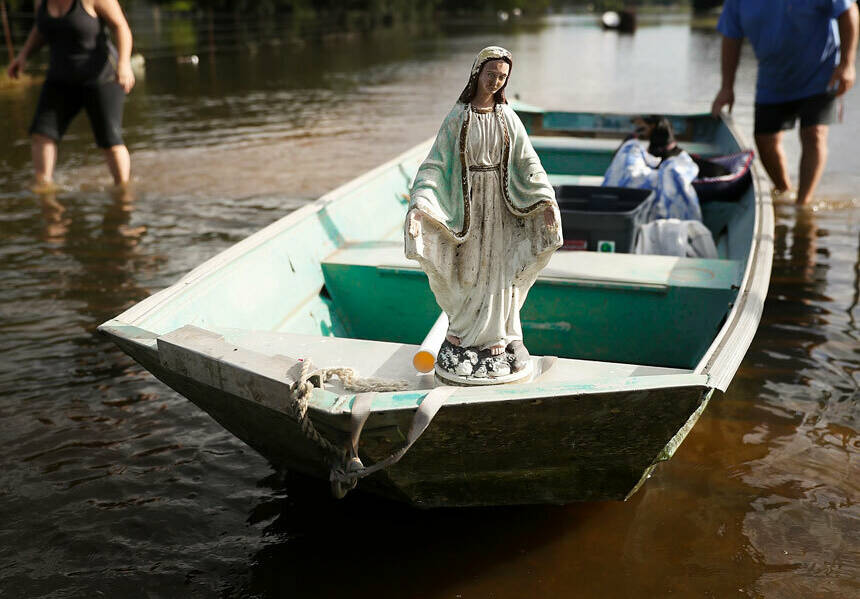 Class analy­sis is sud­den­ly all the rage. For pro­gres­sives, the dis­con­nect between the white work­ing class's eco­nom­ic self-inter­est and its iden­ti­fi­ca­tion with the GOP was already baf­fling. Now, Don­ald Trump's suc­cess has inspired a flur­ry of inves­ti­ga­tions into the divides that ren­der our sep­a­rate tribes mutu­al­ly incomprehensible.
More than one person tells her that environmental concerns are pointless, since the second coming of Jesus and subsequent total destruction of the Earth will make it irrelevant. About 40 percent of Americans believe Jesus will return by 2050.
In 2004, Thomas Frank offered the most influ­en­tial expla­na­tion of the GOP's appeal to the white work­ing class, argu­ing in What's the Mat­ter with Kansas? that Repub­li­cans had pulled off a huge con: They used cul­ture-war issues to win votes, then used that polit­i­cal cap­i­tal to pur­sue a rad­i­cal free-mar­ket agenda.
In Strangers in Their Own Land, Arlie Rus­sell Hochschild, a dis­tin­guished soci­ol­o­gist at the Uni­ver­si­ty of Cal­i­for­nia-Berke­ley, brings the tools of jour­nal­ism and schol­ar­ship to bear on the ques­tion of class and polit­i­cal affil­i­a­tion. She acknowl­edges a debt to Frank's work, but she believes it and sim­i­lar analy­ses over­look some­thing vital: the lived expe­ri­ence of con­ser­v­a­tives in mod­ern Amer­i­ca. That is, they don't cap­ture the ​"deep sto­ries" about self and soci­ety that sus­tain iden­ti­ty and give con­ser­v­a­tive ide­ol­o­gy its power.
Such deep sto­ries are at the heart of Hochschild's project. The book begins with a vignette of her chew­ing on a stick of sug­ar­cane and talk­ing with a man who's remem­ber­ing the long-gone set­tle­ment where he grew up. ​"You had com­mu­ni­ty" back then, he tells her. ​"You know what's under­cut all that?" His answer: Big Gov­ern­ment. The book clos­es with anoth­er friend telling her, as they part dur­ing their last vis­it, that they will meet again some­day in heaven.
South­ern Louisiana has been the site of Hochschild's research for the past five years. She immersed her­self in some of its con­ser­v­a­tive com­mu­ni­ties, befriend­ing Tea Par­ty types, get­ting to know their sto­ries and break­ing down the ​"empa­thy walls" that sep­a­rate pro­gres­sives from con­ser­v­a­tives. ​"Our polar­iza­tion," she writes, ​"and the increas­ing real­i­ty that we sim­ply don't know one anoth­er, makes it too easy to set­tle for dis­like and con­tempt." Her premise is that there is val­ue in under­stand­ing oth­er people's deep sto­ries — walk­ing a mile in their shoes — even if there is lit­tle hope of affect­ing their votes.
The sub­ti­tle of Strangers is ​"Anger and Mourn­ing on the Amer­i­can Right" — a sub­tle play on Ronald Reagan's ​"Morn­ing in Amer­i­ca" — and there is a cer­tain ache that runs through the book.
The pain of south­ern Louisiana isn't, as in the Rust Belt, about the dis­ap­pear­ance of jobs and the decline of an indus­tri­al base. Busi­ness, espe­cial­ly the oil and petro­chem­i­cal indus­try, is, in fact, boom­ing. Indus­try has moved there because of the state's nat­ur­al advan­tages and because for­mer GOP gov­er­nor Bob­by Jin­dal and the state leg­is­la­ture pushed through big tax breaks and fos­tered a cul­ture of lax reg­u­la­tion, so that com­pa­nies rarely pay for their negligence.
Instead, the ache has to do with the dev­as­ta­tion that comes with indus­try. Many of the peo­ple Hochschild got to know have lost their health, their homes, even their towns. Some have lost mul­ti­ple fam­i­ly mem­bers to can­cer — a haz­ard, they spec­u­late, of liv­ing too close to the indus­tri­al plants. Every­one knows more dev­as­ta­tion is com­ing, and they aren't duped about its sources. It's plain for all to see that indus­try pol­lutes with impuni­ty and Repub­li­cans always side with industry.
Hochschild calls this the great para­dox of Louisiana. Though the peo­ple say they want clean air and water, they vote for more tax cuts for busi­ness, less reg­u­la­tion, more pol­lu­tion, more dis­in­vest­ment in pub­lic resources.
The state's per­va­sive reli­gios­i­ty does play a role. Hochschild notes the town of Lake Charles, with a pop­u­la­tion of 70,000, sup­ports about 100 church­es. More than one per­son tells her that envi­ron­men­tal con­cerns are point­less, since the sec­ond com­ing of Jesus and sub­se­quent total destruc­tion of the Earth will make it irrel­e­vant. About 40 per­cent of Amer­i­cans believe Jesus will return by 2050, accord­ing to a 2015 Pew poll, which helps explain why envi­ron­men­tal issues are a low priority.
But that belief is only one tiny piece of a much more com­plex pic­ture. Strangers method­i­cal­ly builds the case that there are deep, mul­ti-lay­ered sto­ries at work in the lives of the peo­ple whose con­ser­v­a­tive pol­i­tics grip the region. With­in those sto­ries, reli­gion is less a license to destroy the plan­et than a ground­ing force for moral striv­ing and com­mu­ni­ty. As Hochschild writes: ​"Being Chris­t­ian and tak­ing Jesus as your sav­ior was … a way of say­ing, ​'I com­mit myself to being a moral per­son. I dai­ly try to be good, to help, to for­give and in fact to work hard at being good.' "
Why have the Democ­rats lost such peo­ple? Hochschild shows that in the deep sto­ry they live by, indus­try is the less­er of two evils. For all the hav­oc it brings, it also cre­ates jobs that pro­vide peo­ple with work, mean­ing and a way to sup­port them­selves. Mean­while, gov­ern­ment is per­ceived as the greater evil, cod­dling and giv­ing breaks to the peo­ple who get ahead with­out putting in the hard work — the ​"line cut­ters," in the short­hand that Hochschild uses, or the ​"tak­ers" in the epi­thet favored by the Tea Par­ty. This makes con­ser­v­a­tives' sense of loss dou­ble-bar­reled: Indus­try destroys their land and their health, while gov­ern­ment and pro­gres­sivism shat­ter, they believe, the old moral frame­works and rules of fair play. The result is a vicious cycle of dys­func­tion. Anti-gov­ern­ment anger leads to dereg­u­la­tion of indus­try, which is then free to inflict more hav­oc, which inten­si­fies the sense of loss and anger, which is then direct­ed pri­mar­i­ly at the government.
Louisiana is a near-worst-case sce­nario, rank­ing next to last among the states in an index of human devel­op­ment. But, as Hochschild right­ly notes, the state's sto­ry is increas­ing­ly rel­e­vant ​"as the multi­na­tion­al com­pa­nies that roam the globe become more pow­er­ful than the polit­i­cal states vying for their favor."
Hochschild devotes an appen­dix to ​"fact-check­ing com­mon impres­sions" that she heard dur­ing the course of her field­work — for exam­ple, the ​"fact" that black women have more chil­dren than white women, and that gov­ern­ment employ­ees make up 40 per­cent of the work­force. These are all great­ly exag­ger­at­ed or flat­ly untrue. (The fer­til­i­ty rate for white and black women is about even, and work­ers at all lev­els of gov­ern­ment com­bined make up less than 17 per­cent of the work­force, even with the mil­i­tary includ­ed.) But the upshot of the book is a real­i­ty that Fox News and the rise of Don­ald Trump have made inescapable: Facts are often impo­tent, pitched against the deep sto­ries, com­mit­ments and (un)truths that peo­ple actu­al­ly live by. In pol­i­tics as in love, the heart has rea­sons that rea­son can­not know.
It is a dis­cour­ag­ing truth to hear. But we are indebt­ed to Hochschild for her patience, intel­li­gence and gen­eros­i­ty of spir­it in telling it.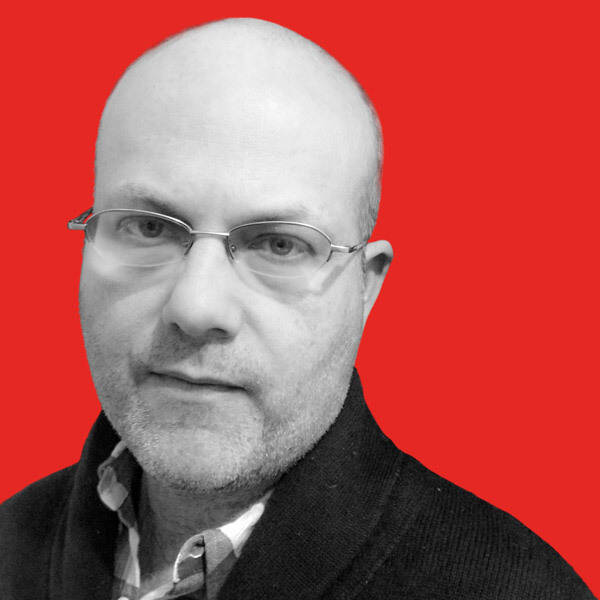 Theo Ander­son
is an In These Times con­tribut­ing writer. He has a Ph.D. in mod­ern U.S. his­to­ry from Yale and writes on the intel­lec­tu­al and reli­gious his­to­ry of con­ser­vatism and pro­gres­sivism in the Unit­ed States. Fol­low him on Twit­ter @Theoanderson
7
.