Will Illinois 'Ban the Box?'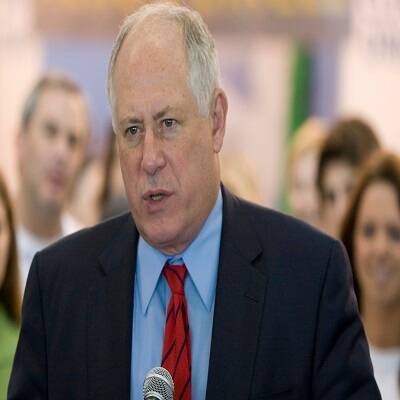 Illi­nois Gov. Pat Quinn, a Demo­c­rat, has promised to issue an admin­is­tra­tive order with­in the next two weeks ​"ban­ning the box" on appli­ca­tions for state gov­ern­ment jobs. Appli­cants with crim­i­nal his­to­ries will no longer have to check a box dis­clos­ing that they have been con­vict­ed of, or pled guilty to, a crime.
The announce­ment is a vic­to­ry for the Worker's Cen­ter for Racial Jus­tice, which orga­nized hun­dreds of ex-offend­ers to send post­cards to Quinn's office ask­ing for ban the box leg­is­la­tion. The cen­ter was found­ed in 2012 as the first labor cen­ter in Chica­go to focus on African Amer­i­cans and made ​"ban­ning the box" the cen­ter­piece of its first-year efforts.
DeAn­ge­lo Bester, co-founder of the labor cen­ter, says that Quinn's order will keep job appli­cants with crim­i­nal back­grounds from being dis­cred­it­ed for state jobs right off the bat. Now, he says, they will have ​"the oppor­tu­ni­ty go in front of an employ­er and make their case."
Accord­ing to the Nation­al Employ­ment Law Project, one in four work-eli­gi­ble adults — a total of 65 mil­lion peo­ple — has some type of crim­i­nal record. Many of these peo­ple have their job appli­ca­tions thrown away or at least dis­cred­it­ed: In 2012, more than two-thirds of employ­ers run crim­i­nal back­ground checks on appli­cants, accord­ing to a Soci­ety of Human Resources Man­age­ment survey.
The prob­lem specif­i­cal­ly impacts African Amer­i­cans who have almost six times the incar­cer­a­tion rate of their white coun­ter­parts. At a com­mu­ni­ty forum host­ed by the Worker's Cen­ter for Racial Jus­tice at the Louis Far­rakhan-owned Salaam restau­rant in Chicago's Auburn Gre­sham neigh­bor­hood, sev­er­al black men described their strug­gles to find a job after a brush with the law.
​"I went to jail for a year-and-a-half," said George Smith, who said he was a 51 year-old who recent­ly became a cer­ti­fied drug coun­selor after start­ing his pro­fes­sion­al life as a teacher. ​"When I came out, I couldn't teach any­more, couldn't get anoth­er job and couldn't get finan­cial aid."
Quinn's order makes Illi­nois part of a nation­al trend. In recent years, armed with the catchy ​"Ban the Box" mot­to, advo­cates for the for­mer­ly incar­cer­at­ed have per­suad­ed states, coun­ties and cities across the U.S. to remove the crim­i­nal-his­to­ry ques­tion from their appli­ca­tions to the Nation­al Employ­ment Law Project, 10 states have enact­ed some type of Ban the Box ini­tia­tive, and eight of those did so with­in the past four years. All these ini­tia­tives pro­hib­it­ed crim­i­nal-back­ground checks in pub­lic-sec­tor job search­es, and four also includ­ed pri­vate employers.
Chi­ma Enyia, Quinn's deputy chief oper­at­ing offi­cer, announced the news about the admin­is­tra­tive order at the Worker's Cen­ter com­mu­ni­ty forum. Fol­low­ing tes­ti­mo­ny from ex-offend­ers, Enyia jumped to the stage and told the audi­ence that Quinn would soon ensure that gov­ern­ment agen­cies in Illi­nois can't ​"ask about any type of crim­i­nal con­vic­tions unless they are direct­ly applic­a­ble to the job — and that's after your interview."
Enyia warned, how­ev­er, that with­out state ​"Ban the Box" leg­is­la­tion, the next gov­er­nor could rescind the admin­is­tra­tive order. Quinn is up for re-elec­tion next year and faces a pri­ma­ry chal­lenge from Bill Daley, the for­mer White House Chief of Staff and broth­er of erst­while Chica­go May­or Richard Daley.
The Worker's Cen­ter for Racial Jus­tice has already begun a leg­isla­tive push to ban the box as part of its cam­paign. State Rep. LaShawn Ford (D‑Chicago) has spon­sored a bill and a coterie of Chica­go law­mak­ers includ­ing State Sen. Chris­t­ian Mitchell, a Demo­c­rat, have agreed to work with both the gov­er­nor and worker's cen­ter on legislation.
And Quinn is tak­ing a wait-and-see approach on leg­is­la­tion for non-gov­ern­ment employ­ers. ​"The state is tak­ing the lead, so we expect there will be some fol­low-up in the pri­vate sec­tor" Enyia said, with those employ­ers also ban­ning the box, either through leg­is­la­tion or pub­lic pressure.
There are sev­er­al rea­sons why Ban the Box laws have been recent­ly gal­va­nized nationwide.
Accord­ing to Michelle Rodriguez, staff attor­ney for the Nation­al Employ­ment Law Project, there is a back­lash to ​"records com­ing up more eas­i­ly" thanks to new tech­nol­o­gy and poli­cies insti­tut­ed since 9⁄11. Auto­mat­ic crim­i­nal back­ground checks now effec­tive­ly dis­qual­i­fy a larg­er pool of work­ers. Rodriguez, who is based in Oak­land, gave the exam­ple of a long­time pub­lic sec­tor work­er who came to her orga­ni­za­tion because a crim­i­nal inci­dent from 40 years ago recent­ly showed up on a back­ground check for the first time.
Ban the Box advo­cates have also been able to pro­duce evi­dence that ban­ning auto­mat­ic crim­i­nal back­ground checks saves costs for human resource offi­cers. Jody Pol­lack, a labor rela­tions ana­lyst in California's Alame­da Coun­ty, tes­ti­fied to the Cal­i­for­nia state leg­is­la­ture last year that such a law in Alame­da Coun­ty ​"has actu­al­ly been a much more effec­tive use of Coun­ty resources" as it reduced the cost and time screen­ing the crim­i­nal his­to­ries of appli­cants. And a study last year by the city of Min­neapo­lis found that its law ban­ning auto­mat­ic crim­i­nal back­ground checks ​"has decreased the amount of trans­ac­tion­al work for staff."
The weight­i­est argu­ment, of course, is that those with crim­i­nal records deserve a bet­ter shot at employ­ment. Mak­ing it eas­i­er for them get jobs could the­o­ret­i­cal­ly reduce both rates of recidi­vism and unem­ploy­ment. How­ev­er, there's not con­crete evi­dence that Ban the Box will achieve these goals. ​"Peo­ple aren't doing research on it," Rodriguez says.
In Chica­go, for exam­ple, no one has researched whether more ex-offend­ers have got­ten city jobs since a 2006 city law barred the city and its con­trac­tors from inquir­ing about crim­i­nal his­to­ry before mak­ing a con­di­tion­al offer of employ­ment. To the con­trary, from his expe­ri­ence help­ing ex-offend­ers find employ­ment, Bester of the Worker's Cen­ter esti­mates that while the Chica­go law ​"is ben­e­fi­cial for some folks, it's a small num­ber." He says many ex-offend­ers search for work at employ­ment cen­ters out­side the city lim­its, believ­ing there are more read­i­ly avail­able low-wage jobs in sub­urbs. Calls and e‑mails to the city of Chica­go for this sto­ry were not returned.
Bester still believes in Ban the Box, say­ing that it ​"removes one of many bar­ri­ers" ex-offend­ers face. They still have to clear the hur­dles of the inter­view and the job offer, where crim­i­nal back­grounds can still be exposed, and more broad­ly, many also lack the resources or legal access to finan­cial aid for prop­er edu­ca­tion­al training.
The state has tak­en par­tial steps to address some of these oth­er bar­ri­ers: Quinn signed laws on Sun­day that increas­es the tax cred­it for employ­ers who hire ex-offend­ers and to broad­en the num­ber of con­vic­tions that can be expunged from someone's crim­i­nal record.
As we wait for the results to come in about the effects of about the new Ban the Box laws, NELP's Rodriguez thinks there's no rea­son not to go ahead with them. It's ​"a no-brain­er pol­i­cy change," he says, that ​"can real­ly impact people's sense of hope."
Read more about ​'Ban the Box' in the Sep­tem­ber 2013 issue of In These Times, on news­stands now.
Matthew Blake
is a free­lance jour­nal­ist based in Chica­go. He has writ­ten for the
Chica­go Jour­nal, Wash­ing­ton Month­ly, Wash­ing­ton Inde­pen­dent
and
The Nation
, among oth­er publications.