Wis. Firm's Move to Replace Striking Workers Sparks Statewide Solidarity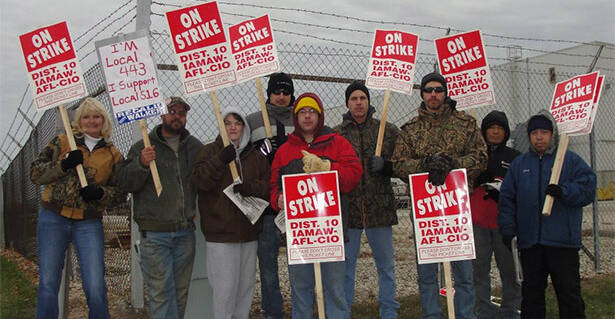 A new bat­tle in Wis­con­sin's labor wars, this time in pri­vate sector
On Decem­ber 7, exact­ly 70 years lat­er after ​"the day that will live in infamy," the Man­i­towoc Com­pa­ny dropped a sur­prise of its own: the man­u­fac­tur­er announced it will replace 200 strik­ing mem­bers of Inter­na­tion­al Asso­ci­a­tion of Machin­ists (IAM) Lodge 516 in Man­i­towoc, Wis., a qui­et, pleas­ant town of about 34,000 locat­ed on Lake Michigan.
​"This is a Scott Walk­er-style attack on work­ers," declared state AFL-CIO Sec­re­tary-Trea­sur­er Stephanie Bloom­ing­dale, refer­ring to the Wis­con­sin gov­er­nor's assault on pub­lic-employ­ee union rights ear­ly this year. ​"It's not about wages or ben­e­fits. It's about man­age­ment want­i­ng total power."
The use of ​"scab" replace­ment work­ers has been rel­a­tive­ly rare over the last 40 years in Wis­con­sin, a state with a strong union his­to­ry. But in almost every instance — dur­ing the nine-year Kohler strike in near­by She­boy­gan in the 1950s and 1960s, the 1975 Meat­cut­ters strike in Mil­wau­kee, the 1987 strike at the Patrick Cud­ahy plant just south of Mil­wau­kee, and the 1991 Rain­fair strike in Racine — the intro­duc­tion of replace­ment work­ers trig­gered long and bit­ter­ly divi­sive strug­gles that shook the com­mu­ni­ties for pro­longed periods.
When work­ers' jobs are threat­ened by bring­ing in replace­ments for sim­ply exer­cis­ing their right to strike — an option work­ers would pre­fer to avoid — the inten­si­ty of the con­flict inevitably mush­rooms. If Man­i­towoc Co. remains stead­fast in its plans, the plan to replace strik­ers will make the com­mu­ni­ty a nation­al sym­bol of the bat­tle for fun­da­men­tal labor rights.
Deter­mined to bring the weight of the Wis­con­sin labor move­ment into the bat­tle ear­ly on, the Wis­con­sin AFL-CIO is plan­ning a mass ral­ly in sup­port of the Man­i­towoc Machin­ists on Sat­ur­day, Decem­ber 10, said the AFL-CIO's Bloomingdale.
The ral­ly will fea­ture expres­sions of sup­port from local cler­gy and oth­er unions at the Man­i­towoc Co. includ­ing the Boil­er­mak­ers, Inter­na­tion­al Broth­er­hood of Elec­tri­cal Work­ers and the Office and Pro­fes­sion­al Employ­ees Inter­na­tion­al Union. There will also be a con­sid­er­able pres­ence of oth­er unions and the Occu­py pro­test­ers from across the state.
LAST-MINUTE DEMAND BY MAN­AGE­MENT DIS­RUPTS BARGAINING
Nego­ti­a­tions over a new con­tract to replace the one that expired Octo­ber 31 had been pro­ceed­ing rel­a­tive­ly well until Man­i­towoc Co. unveiled a last-minute pro­pos­al to take away the ​"union shop" pro­vi­sion in the con­tract. With the cor­po­ra­tion unwill­ing to budge, the IAM vot­ed 180 – 2 to strike. The walk­out began Novem­ber 15.
​"The union serves as the work­ers' demo­c­ra­t­ic voice in the shop, and the Man­i­towoc Co. is try­ing to divide and weak­en that voice, just as Gov. Walk­er and major cor­po­ra­tions want to silence the voice of labor in Wis­con­sin and con­tin­ue try­ing to crush the mid­dle class," Bloom­ing­dale told In These Times.
​"While there was agree­ment on many issues, the com­pa­ny pro­posed new lan­guage toward the end of the nego­ti­a­tions that was absolute­ly unac­cept­able," IAM Dis­trict 10 busi­ness rep­re­sen­ta­tive Ben­i­to Eli­zon­do said. ​"The com­pa­ny pro­posed elim­i­nat­ing long-stand­ing con­tract lan­guage requir­ing any employ­ee who ben­e­fits from nego­ti­at­ed wages and ben­e­fits to become a mem­ber of the union that nego­ti­at­ed those benefits."
​"This is the pri­vate-sec­tor equiv­a­lent of what Repub­li­can Gov­er­nor Scott Walk­er imposed on Wis­con­sin's pub­lic-sec­tor employ­ees, " IAM Lodge 516 stat­ed on its website.
The Man­i­towoc Co. has even echoed Walker's call for annu­al elec­tions for re-cer­ti­fi­ca­tion of the IAM, Eli­zon­do told the Cap­i­tal Times of Madison:
​"It's noth­ing but union bust­ing," says Eli­zon­do. … Eli­zon­do says the com­pa­ny has also talked about requir­ing a union recer­ti­fi­ca­tion vote every year. Walk­er includ­ed a sim­i­lar require­ment for pub­lic unions in his bud­get legislation.

​"I think all of this is being dri­ven by what has hap­pened at the state lev­el," says Eli­zon­do. ​"They went after the pub­lic work­er unions first and now the pri­vate sec­tor is fol­low­ing their lead."
UNION SHOP PRE­VENTS MAN­AGE­MENT FROM DIVID­ING WORKERS
​"The exis­tence of the union shop is fun­da­men­tal to labor unions demo­c­ra­t­i­cal­ly serv­ing as the voice of all work­ers in a work­place," Bloom­ing­dale says. ​"All work­ers belong so that man­age­ment can­not play non-mem­bers off against mem­bers, and the union can tru­ly rep­re­sent the entire workforce."
In the low-wage, most­ly South­ern states where the ​"union shop" is banned, unions are nonethe­less legal­ly oblig­at­ed to ful­ly rep­re­sent work­ers who do not pay dues. This cre­ates an incen­tive for work­ers to reap the ben­e­fits of union efforts while appeas­ing man­age­ment. Mean­while, man­agers are able to grad­u­al­ly erode union strength by selec­tive­ly hir­ing new work­ers who are anti-union.
​"The aim of the Man­i­towoc Com­pa­ny, like Gov. Walk­er, is to weak­en the voice of orga­nized labor which has spo­ken up for all work­ers and built the mid­dle class," Bloom­ing­dale insists.
The com­pa­ny did not set the stage for a major war with labor because of eco­nom­ic pres­sures. Its earn­ings grew in the third quar­ter of 2011, as ​"The Man­i­towoc Com­pa­ny report­ed sales of $935 mil­lion in its Food­ser­vice and Cranes oper­at­ing groups for the third quar­ter, includ­ing a 20.7 per­cent increase in cranes' sales."
For his labors in 2010, Man­i­towoc Co. Pres­i­dent and CEO Glen E. Tel­lock rein­forced his sta­tus as a mem­ber of Amer­i­ca's top 1%, receiv­ing $4,905,385 in total com­pen­sa­tion. The medi­an US work­er made $33,840 in 2010.
For Buelow Vet­ter Buike­ma Olson & Vli­et, the new­ly-formed law firm which Man­i­towoc has retained, the strike can serve to estab­lish its name as a hard-nosed anti-union out­fit in a time of resur­gent work­er mil­i­tan­cy. As described in a Busi­ness Jour­nal of Mil­wau­kee head­line out­lin­ing the law fir­m's recent for­ma­tion, ​"Tim­ing good for labor law firm."
But for the strik­ing Machin­ists, a pre-Christ­mas strike they sought to avoid is hard­ly ​"good tim­ing." Nor is the Man­i­towoc com­mu­ni­ty like­ly to be delight­ed by an intense and bit­ter con­flict sweep­ing the com­mu­ni­ty dur­ing the hol­i­day season.
How­ev­er, for the strik­ing work­ers and the broad­er labor move­ment, the bat­tle is not one that they can afford to walk away from.
​"This bat­tle forced on work­ers by Man­i­towoc Com­pa­ny is anoth­er reminder that unions are essen­tial to a tru­ly demo­c­ra­t­ic soci­ety, as a fire­wall against a soci­ety dri­ven by unbri­dled greed," Bloom­ing­dale says. ​"We are stand­ing up for the mid­dle class and the 99%."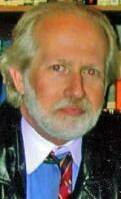 Roger Bybee

is a Mil­wau­kee-based free­lance writer and Uni­ver­si­ty of Illi­nois vis­it­ing pro­fes­sor in Labor Edu­ca­tion.Roger's work has appeared in numer­ous nation­al pub­li­ca­tions, includ­ing

Z

mag­a­zine,

Dol­lars

&

Sense, The Pro­gres­sive, Pro­gres­sive Pop­ulist, Huff­in­g­ton Post, The Amer­i­can Prospect, Yes!

and

For­eign Pol­i­cy in Focus

.More of his work can be found at

zcom​mu​ni​ca​tions​.org/​z​s​p​a​c​e​/​r​o​g​e​r​d​bybee

.