Mer­cury Marine seemed poised to make a clean get­away from Fond du Lac, Wisconsin.
The com­pa­ny had writ­ten anoth­er ver­sion of a famil­iar script this sum­mer: A cor­po­ra­tion know­ing­ly makes unjus­ti­fied and unac­cept­able con­ces­sion­ary demands to a union with­out any job guar­an­tees in return. The union under­stand­ably rejects the demand. And then the cor­po­ra­tion heads off to the South, Mex­i­co, or Chi­na, blam­ing the union​'s ​"inflex­i­bil­i­ty" for the shutdown.
Mer­cury near­ly enact­ed this game plan in Fond du Lac, a cen­tral Wis­con­sin city of 42,000, locat­ed at the south­ern end of Lake Win­neba­go. At the begin­ning of the month, it tossed its Fond du Lac work­force of 850 Inter­na­tion­al Asso­ci­a­tion of Machin­ists (IAM) over­board and announced it was mov­ing its oper­a­tion to a non-union plant in the right-to-work state of Oklahoma.
But then the news came this week: Mercury's Fond du Lac plant would con­tin­ue oper­at­ing, helped along by a mas­sive $53 mil­lion pack­age of city and coun­ty subsidies.
Mer­cury, the mak­er of out­board motors, had been set­ting up its exit to Okla­homa for months, clear­ly intent on mak­ing IAM the fall guy. The com­pa­ny com­piled an essen­tial­ly non-nego­tiable list of more than 170 changes in the Machin­ists' con­tract, which did not expire until 2012. The cor­po­ra­tion, for the first time, brought in a lawyer from a union-bust­ing law firm to lay down the law.
The corporation's pack­age of demands was clear­ly designed to be reject­ed. For exam­ple, Mer­cury not only want­ed a 30% two-tier wage struc­ture for new hires, but it also demand­ed that the 30% cut apply to long-term work­ers called back from layoff.
Among the most out­ra­geous demands from Mer­cury Marine was a
sev­en-year wage freeze – even though the cor­po­ra­tion repeat­ed­ly claimed
that it was not try­ing to take advan­tage of the cur­rent deep
reces­sion.
Pre­dictably, the corporation's demands were over­whelm­ing­ly reject­ed on Aug. 23. But work­ers and their fam­i­lies soon came under enor­mous pres­sure to recon­sid­er, since Mer­cury has long been the largest employ­er and eco­nom­ic core of Fond du Lac.
Local eco­nom­ic devel­op­ment offi­cials esti­mat­ed that a total of 5,900 jobs in the area depend­ed on Mer­cury. With vir­tu­al­ly no alter­na­tive employ­ment offer­ing any­thing close to the $20-per-hour plus good ben­e­fits that a union con­tract meant at Mer­cury, the work­ers saw no future for them­selves in Fond du Lac with­out Mer­cury jobs.
Many work­ers felt a deep inter­nal split between the desire to reject the company's out­ra­geous demands and an equal­ly pro­found wor­ry about their fam­i­lies' futures.
When the cor­po­ra­tion set a dead­line of mid­night on Aug. 30 for work­ers to recon­sid­er the same offer, the IAM tried to accom­mo­date their mem­bers' desire to ful­ly con­tem­plate their deci­sion with a sec­ond vote on the evening Aug. 30. Although the vote was under way, it was not com­plet­ed by the mid­night deadline.
But by that point, Mer­cury was already shift­ing into fourth gear. It announced that since the dead­line was not met, it was going to be mov­ing all the jobs to Still­wa­ter, Oklahoma.
But a split with­in the union — entire­ly pre­dictable when a cor­po­ra­tion puts unbear­able pres­sure on work­ing fam­i­lies — result­ed in yet a third vote last week. Work­ers approved the con­ces­sion­ary con­tract and — more deci­sive­ly — Mer­cury walked away with a huge array of incen­tives from the state and localities.
It got $53 mil­lion in sub­si­dies from Fond du Lac Coun­ty and the city. It also received an ​"aggres­sive" pack­age of incen­tives from the state, pred­i­cat­ed on Mer­cury Marine main­tain­ing at least 2,700 jobs in Fond du Lac for the next 12 years. That means that Mer­cury will be mov­ing some 480 jobs from its Still­wa­ter, OK plant to Fond du Lac.
Despite its demands for the con­ces­sions, Mer­cury and its par­ent com­pa­ny have remained prof­itable even dur­ing the severe reces­sion, the Mil­wau­kee Busi­ness Jour­nal recent­ly reported.
Mean­while, the CEO of Mercury's par­ent com­pa­ny exempt­ed him­self from the con­ces­sions demand­ed by Mer­cury work­ers in Fond du Lac. As pre­vi­ous­ly report­ed, CEO Dun­stan E. McCoy raked in $9,334,343 in total com­pen­sa­tion in 2008. In the pre­vi­ous year, McCoy made $8,623,206.
How­ev­er, the deci­sion to stay in Fond du Lac was very bad news for the non-union work­ers in Still­wa­ter, and hope­ful­ly pro­vid­ed a les­son in how cor­po­ra­tions use inter-state and inter­na­tion­al com­pe­ti­tion for jobs to cre­ate a ​"race to the bot­tom." Corey Williams, a Demo­c­ra­t­ic state rep­re­sen­ta­tive for Still­wa­ter, described the pic­ture perfectly:
The company's actions have pit­ted one com­mu­ni­ty and one work­force against the oth­er under false pretenses.

Mer­cury Marine clear­ly has no intent of relo­cat­ing in Still­wa­ter; its only real intent is to squeeze the union at its Wis­con­sin plant. I am espe­cial­ly upset with how the company's Still­wa­ter employ­ees are being treat­ed in this process. They have worked hard for a com­pa­ny that is now refus­ing to respect that ser­vice. We want good cor­po­rate cit­i­zens in Okla­homa, not shake­down artists. Mer­cury Marine is dan­ger­ous­ly close to becom­ing the latter.
In this game of pit­ting work­er against work­er and com­mu­ni­ty against com­mu­ni­ty, no one wins on either end. In Wis­con­sin, the work­ers were forced into mas­sive con­ces­sions and tax­pay­ers also had to shell out sub­si­dies to a major, prof­itable cor­po­ra­tion. The non-union Still­wa­ter work­ers are los­ing their jobs in the midst of a reces­sion and dis­cov­er­ing pre­cise­ly how pow­er­less they are in a soci­ety dom­i­nat­ed by glob­al corporations.
Dis­play­ing both his stun­ning igno­rance and arro­gance, for­mer South Dako­ta Rep­re­sen­ta­tive Bruce Jan­klow once described the inter­state com­pe­ti­tion for jobs as ​"the high­est form of free enterprise."
How can giv­ing tax­pay­er dol­lars to pri­vate cor­po­ra­tions be ​"free enter­prise"? How does lur­ing jobs from one state to anoth­er increase rather than sim­ply rotate the already-exist­ing sup­ply of jobs?
In real­i­ty, the point­less bid­ding war between states costs about $50 bil­lion annu­al­ly, accord­ing to Greg LeRoy, author of The Great Amer­i­can Jobs Scam.
Until we put an end to this race to the bot­tom, we will see many more bot­tom-feed­ers like Mer­cury Marine manip­u­lat­ing states and even nations against each other.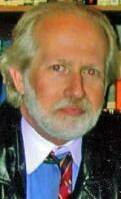 Roger Bybee

is a Mil­wau­kee-based free­lance writer and Uni­ver­si­ty of Illi­nois vis­it­ing pro­fes­sor in Labor Edu­ca­tion.Roger's work has appeared in numer­ous nation­al pub­li­ca­tions, includ­ing

Z

mag­a­zine,

Dol­lars

&

Sense, The Pro­gres­sive, Pro­gres­sive Pop­ulist, Huff­in­g­ton Post, The Amer­i­can Prospect, Yes!

and

For­eign Pol­i­cy in Focus

.More of his work can be found at

zcom​mu​ni​ca​tions​.org/​z​s​p​a​c​e​/​r​o​g​e​r​d​bybee

.