A Fracktious Debate
Greens are divided on whether to regulate fracking or hold out for a ban.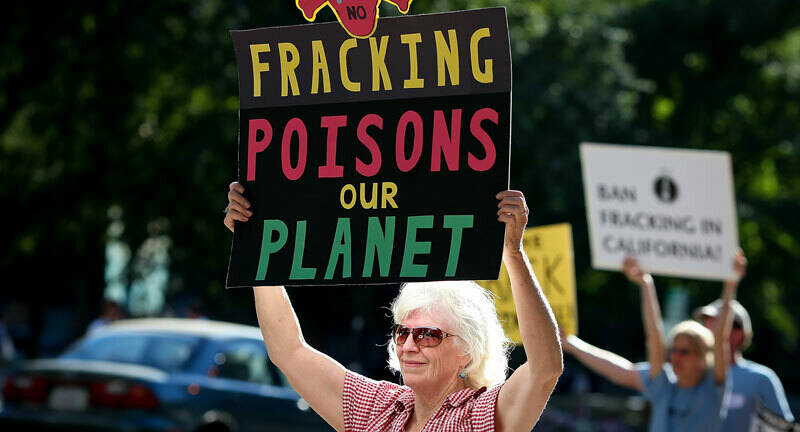 At the end of May, five Illi­nois envi­ron­men­tal activists were arrest­ed dur­ing a three-day sit-in at Gov. Pat Quinn's office in an attempt to block leg­is­la­tion that crit­ics say will open the flood­gates to hydraulic frac­tur­ing in the state. Demon­stra­tors denounced the gov­er­nor for pro­mot­ing the leg­is­la­tion with­out ever vis­it­ing a frack­ing site, but some grass­roots activists had anoth­er bone to pick — with the Nat­ur­al Resources Defense Coun­cil (NRDC), the Sier­ra Club and a hand­ful of oth­er envi­ron­men­tal orga­ni­za­tions that helped shape the bill.
"I think it will be very difficult to get the cat back in the bag. ... When you pass these kinds of overarching regulations, which provide a full framework for fracking operations, that gives a green light to industry."
Pro­po­nents of Illi­nois' Hydraulic Frac­tur­ing Reg­u­la­to­ry Act (SB1715), which was signed into law on June 17, say that it will pro­vide a stop­gap mea- sure in the absence of fed­er­al reg­u­la­tions on the con­tro­ver­sial prac­tice. With the prospects for frack­ing mora­to­ri­ums look­ing uncer­tain in oth­er states — at the end of May, the Cal­i­for­nia Leg­is­la­ture killed three such bills — some are look­ing to the Illi­nois reg­u­la­tions as a state-lev­el mod­el. But in light of the health and envi­ron­men­tal risks asso­ci­at­ed with frack­ing — and uncer­tain­ty, giv­en the secre­cy of the indus­try and lack of dis­clo­sure require­ments, about how wide­ly frack­ing is already occur­ring — oth­ers believe that the envi­ron­men­tal move­ment should accept noth­ing less than an all-out ban.
In These Times dis­cussed the frack­ing dilem­ma with Kristin Lynch, Pacif­ic region direc­tor of Food & Water Watch; Josh Moger­man, deputy direc­tor of nation­al media at the NRDC; and Sean Sweeney, direc­tor of the Cor­nell Glob­al Labor Insti­tute.
What does this leg­is­la­tion change about the land­scape for reg­u­la­tions in the state of Illinois?
Josh: Before this bill was signed, frack­ing was com­plete­ly legal and avail­able to any­one who had $100 for a per­mit. That is a real­ly ugly situation.
The reg­u­la­tions passed were not per­fect and are nowhere near strin­gent enough to make frack­ing safe. But they include some strong pieces, includ­ing an assump­tion of lia­bil­i­ty for frack­ers if con­t­a­m­i­na­tion appears in the water near their activ­i­ties, and pro­tec­tions that allow cit­i­zens to chal­lenge per­mits and to take part in that process, and an array of oth­er infor­ma­tion-gath­er­ing pieces that just didn't exist.
Kris­ten: This leg­is­la­tion is not based on a sci­en­tif­ic deter­mi­na­tion of what is safe and isn't safe. It is based on a polit­i­cal deter­mi­na­tion of what polit­i­cans were telling the envi­ron­men­tal com­mu­ni­ty would be achiev­able. This bill — which was a com­pro­mise bill that was hashed out by indus­try and a very select group of ​"Big Green" orga­ni­za­tions — real­ly pro­vid­ed the oil and gas indus­try the road map that it need­ed to come and use the state of Illi­nois as a fac­to­ry plant. Before that, the indus­try was hold­ing off because of uncertainty.
Illi­nois' reg­u­la­tions are being hailed as the strongest in the nation, but in four oth­er states, there are cur­rent­ly mora­to­ri­ums on frack­ing until its health and envi­ron­men­tal impact can be stud­ied more com­plete­ly. Which approach should envi­ron­men­tal activists be pursuing?
Sean: We're at a cross­roads on this ques­tion. There's an enor­mous amount of pres­sure to make all sorts of prag­mat­ic accom­mo­da­tions because of the pow­er of the indus­try and the ene­my we're fac­ing. But the effec­tive­ness of reg­u­la­tion would require a lev­el of hon­esty from the indus­try that I don't think it's like­ly to ever adhere to.
Josh: The NRDC and a host of oth­er groups from the envi­ron­men­tal com­mu­ni­ty have attempt­ed with­out suc­cess to pass a mora­to­ri­um on frack­ing in Illi­nois for the last two years. I wish that many of the crit­ics who have been loud of late would have been more engaged ear­li­er. Ulti­mate­ly, when pow­er­ful inter­ests in the state of Illi­nois were look­ing to advance reg­u­la­tions, the envi­ron­men­tal com­mu­ni­ty was left with a very dif­fi­cult deci­sion of whether to engage in the dis­cus­sion on poten­tial reg­u­la­to­ry rules. The deci­sion we made was that it would be a big mis­take to move for­ward and allow indus­try to sit down at the table with politi­cos and basi­cal­ly write their own rules. The NRDC and sev­er­al oth­er envi­ron­men­tal groups were select­ed to sit down and rep­re­sent the com­mu­ni­ty at the table.
Kristin: In New York state, the exact same dis­cus­sions were had: ​"Should we con­tin­ue to push for a mora­to­ri­um that doesn't look polit­i­cal­ly fea­si­ble?" But they decid­ed to fight for what they knew was right, and they won [an exten­sion to the mora­to­ri­um imple­ment­ed in 2010]. When the move­ment against frack­ing has been suc­cess­ful, it's because groups have come togeth­er to deter­mine their own future, instead of hav­ing some back­door deal where the indus­try, politi­cians and a very select few green groups decide what is going to hap­pen in the rest of the state. From our per­spec­tive, the approach to this bill was flawed not only sci­en­tif­i­cal­ly, but democratically.
Many major nation­al envi­ron­men­tal orga­ni­za­tions at one time endorsed nat­ur­al gas as an alter­na­tive to coal. Is there still a gulf between these Big Green groups and grass­roots ones on the ques­tion of fracking?
Josh: Frankly, I'm a lit­tle con­cerned about the nar­ra­tive of divi­sion with­in the move­ment that's emerged fol­low­ing this fight. There are dif­fer­ences from state to state. In Illi­nois, frack­ing is already occur­ring, and we sim­ply didn't feel as though leav­ing peo­ple in this state com­plete­ly exposed to the known risks of frack­ing was a ten­able posi­tion. Ulti­mate­ly, we would have pre­ferred for a mora­to­ri­um to move for­ward, and we are very inter­est­ed in work­ing on that in future sessions.
Kristin: I think it will be very dif­fi­cult to get the cat back in the bag. In Illi­nois, the real­i­ty was that frack­ing wasn't hap­pen­ing. But when you pass these kinds of over­ar­ch­ing reg­u­la­tions, which pro­vide a full frame­work for frack­ing oper­a­tions, that gives a green light to industry.
Josh: The fact that NRDC was able, through a Free­dom of Infor­ma­tion Act request, to find one frack job from 2012 makes it clear that that's prob­a­bly just the tip of the iceberg.
What impact are labor's posi­tions on this issue hav­ing on the strength of the move­ment against frack­ing? Dur­ing the fight in Illi­nois, we saw the state AFL- CIO and oth­er labor groups join with indus­try to lob­by for this leg­is­la­tion. Else­where, the build­ing trades unions have helped lob­by for frack­ing in the Mar­cel­lus Shale basin.
Sean: Many unions have no posi­tion what­so­ev­er on frack­ing, which is aston­ish­ing when you think about the amount of noise there's been around this issue. What's at stake in the labor move­ment at the moment is not just about one project, it's the advance­ment of an agen­da based on domes­tic fos­sil fuel devel­op­ment. The export and build­ing trades, in par­tic­u­lar, are ful­ly on board with that agen­da, and at the moment, too many big unions are avoid­ing this fight. Mean­while, too many of the main­stream envi­ron­men­tal orga­ni­za­tions are quite hap­py with mar­ket mech­a­nisms and lib­er­al­iza­tion of ener­gy markets.
So we all have to do some learn­ing and rethink­ing. The vision we put for­ward has to be a clear one: We're against extreme ener­gy. We're for equi­table, sus­tain­able renew­ables built on com­mu­ni­ty-based power.
Is it pos­si­ble, giv­en present divi­sions, to build the kind of coali­tion that could advance this vision?
Josh: The fight against the Key­stone XL pipeline is one where every­body is on the same page and mov­ing for­ward, and it has cer­tain­ly achieved a lot. The frack­ing issue is some­what dif­fer­ent in that there are vary­ing land­scapes in dif­fer­ent states. But if we're going to win these fights, we need to be bring­ing folks together.
Kristin: Obvi­ous­ly we are always stronger togeth­er. But it is impor­tant that all groups be respect­ed in their inter­ests and their approach, and that didn't hap­pen in Illi­nois. There are still a lot of oppor­tu­ni­ties for envi­ron­men­tal groups to be work­ing togeth­er, though. We're excit­ed to have that hap­pen­ing as we move for­ward with a push for a mora­to­ri­um in California.
Sean: There's a cau­tion­ary foot­note to this dis­cus­sion of coali­tions: The dan­ger is that they often become the low­est com­mon denom­i­na­tor. What I would rather see, instead of a broad coali­tion that can't make deci­sions or be clear on some­thing as impor­tant as Key­stone XL or frack­ing, is to have a group of unions who put for­ward a dif­fer­ent vision and are pre­pared to fight those who are in alliance with the indus­try. Even though that's not uni­ty, it's more pro­duc­tive to have that and have a real debate inside the move­ment about which side you're on.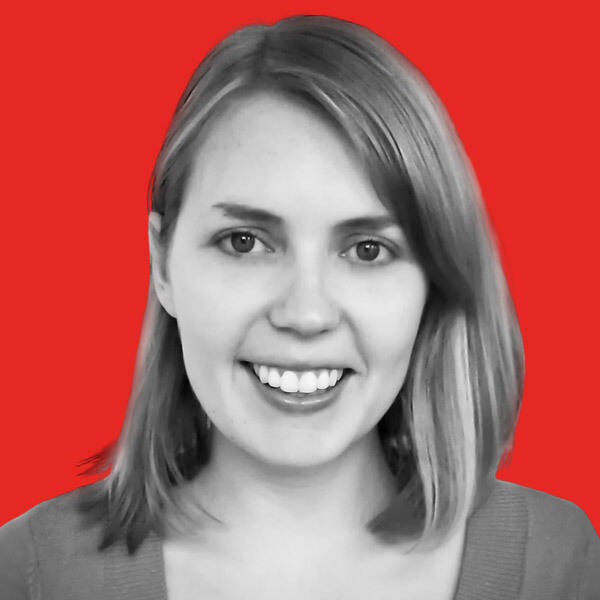 Rebec­ca Burns
is an award-win­ning inves­tiga­tive reporter whose work has appeared in The Baf­fler, the Chica­go Read­er, The Inter­cept and oth­er out­lets. She is a con­tribut­ing edi­tor at In These Times. Fol­low her on Twit­ter @rejburns.