A month after the elec­tion, I'm still nurs­ing a hang­over from down­ing too much Ker­ry Kool-Aid. (My pre­vi­ous col­umn taught me a valu­able les­son: Nev­er drink and divine.) And the Demo­c­ra­t­ic Par­ty seems sim­i­lar­ly slug­gish, mired in its qua­dren­ni­al peri­od of self-fla­gel­la­tion, snip­ing and back­bit­ing about why they lost this time.
Republicans understand the concept: The harder they push, the further they shift the nation's political discourse.
If pre­vi­ous set­backs are any guide, the same con­sul­tants and poll­sters who lost the elec­tion will again win the bat­tle to inter­pret its results. Almost inevitably, they will con­clude that the par­ty needs to shift fur­ther to the right, ignor­ing the base (who else are they going to vote for?) and cozy­ing up to the stock­bro­kers or gun own­ers or home-school­ers (or bet­ter yet — all three!) with new pro­pos­als for ​"bud­get reform" and hints of ​"flex­i­bil­i­ty" on abor­tion rights.
The only thing wrong with this strat­e­gy, of course, is that it los­es every time. By tack­ing right­ward, Democ­rats not only alien­ate their base, but encour­age swing vot­ers to think like Repub­li­cans. They ​"acti­vate the oth­er side's mod­els," in the words of the unex­pect­ed­ly in vogue lin­guist George Lakoff. The Repub­li­cans seem to under­stand this con­cept: The hard­er they push, the fur­ther they shift the whole country's polit­i­cal dis­course. With­out a coun­ter­vail­ing force, what else would you expect?
Con­sid­er how much more mod­er­ate Reagan's Repub­li­can Par­ty was com­pared to the cur­rent ​"major­i­ty of the major­i­ty." And some pro­gres­sives have grown down­right nos­tal­gic for the hal­cy­on days of Richard Nixon. No mat­ter how far the Democ­rats move to the right, the Repub­li­cans can always go further.
Notice that no Repub­li­cans are talk­ing about com­pro­mise or cater­ing to mod­er­ates. ​"Now comes the rev­o­lu­tion," Richard Viguerie, one of the main archi­tects of the New Right, crowed to the New York Times on the day after the elec­tion. ​"If you don't imple­ment the con­ser­v­a­tive agen­da now, when do you?"
Viguerie has wait­ed 40 years for this moment. As he recent­ly rem­i­nisced in Salon​.com: ​"Con­ser­v­a­tives had nev­er nom­i­nat­ed any­one for pres­i­dent. That was our first chal­lenge, and we did that in 1964. Then, we need­ed to nom­i­nate and elect some­body, and we did that in 1980. Then our next goal was to nom­i­nate, elect and gov­ern. And that's what we have not yet done. We have not yet governed."
That long-term focus — not on the next elec­tion, but on the next gen­er­a­tion — isn't the only thing lib­er­als could learn from the right. They've also built insti­tu­tions out­side the Repub­li­can Par­ty, while nev­er aban­don­ing the GOP as a vehi­cle to take pow­er. They've trained local can­di­dates and talk­ing heads, nur­tured intel­lec­tu­als, and invest­ed in ​"alter­na­tive media" — from direct mail and mag­a­zines to talk radio to the Inter­net. (Much of this effort is detailed in Viguerie's ter­ri­ble but ter­ri­bly impor­tant new book, America's Right Turn.)
Instead of bor­row­ing the right's poli­cies, Democ­rats should have been steal­ing their tac­tics. Of course, that's exact­ly what they did to us. ​"We've tak­en close to 100 per­cent of the left's tac­tics," Viguerie admit­ted in a 1979 inter­view with In These Times. ​"We're into mak­ing a list of all the things they do and doing the same things."
Viguerie lit­er­al­ly stole our play­book, crib­bing from solic­i­ta­tions used dur­ing the 1972 McGov­ern cam­paign. ​"I'm study­ing it," he said in that same inter­view. ​"I'm try­ing to build a move­ment. I don't know if you've heard that word much. Among us con­ser­v­a­tives that's a word that's used con­stant­ly. The movement."
The fun­da­men­tal ele­ments of that move­ment are infra­struc­ture and ide­ol­o­gy. When it comes to the for­mer, lib­er­als are start­ing to catch up — with their own nascent think tanks, rapid-response oper­a­tions, small-donor mail­ing lists and get-out-the-vote efforts. But on the lat­ter, they suf­fer from an acute case of hypocog­ni­tion — Lakoff's term for a lack of use­ful ideas.
Part of the prob­lem is how deeply the Democ­rats have inter­nal­ized the attacks from the likes of Viguerie. They're so afraid of being tagged as lib­er­als or tree hug­gers or doves by the oth­er side's echo cham­ber that they've lost their con­vic­tions. But the way to deflect charges of ​"class war­fare" is not by pro­vid­ing more cor­po­rate wel­fare. Being the kinder, gen­tler pro-cor­po­rate par­ty — a Cost­co to the GOP's Wal-Mart, a Star­bucks to its Crack­er Bar­rel — does not a move­ment make.
Instead of mid­dling cen­trism, the Democ­rats need bold ideas to coun­ter­act the right's lies, espe­cial­ly the ​"cul­tur­al pop­ulism" they rely on to mask a mas­sive upward redis­tri­b­u­tion of wealth. These ideas aren't nec­es­sar­i­ly new ones: embrac­ing eco­nom­ic pop­ulism, fight­ing inequal­i­ty, chal­leng­ing cor­po­rate cor­rup­tion, pro­vid­ing uni­ver­sal health­care, pro­tect­ing the envi­ron­ment, reject­ing imperialism.
But if the Democ­rats want to take back the coun­try, they need to start talk­ing less about posi­tion­ing and more about these prin­ci­ples. The good news for those of us to the left of lib­er­al is that the Demo­c­ra­t­ic Lead­er­ship Coun­cil and the rest of the par­ty lead­er­ship no longer has much of a choice. Mov­ing fur­ther to the left, it seems, may be the only way to save the center.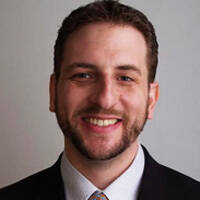 Craig Aaron
is senior pro­gram direc­tor of the nation­al media reform group
Free Press
and a for­mer man­ag­ing edi­tor of
In These Times
.