Inspired by March Mad­ness, the folks at the Con­sumerist blog recent­ly set up brack­ets to deter­mine America's worst com­pa­ny. The tour­na­ment was still going on as this col­umn went to press, but I'm not afraid to pre­dict the winner.
Comcast's awful customer service is one thing. But what's truly galling are its plans to turn the Internet into something that looks like cable TV.
It will be Com­cast – in a rout.
Sure, you skep­tics are think­ing, ​"What about Wal-Mart? Exxon? Hal­libur­ton?" I'll admit that we can't (yet) con­nect Com­cast to child labor, envi­ron­men­tal destruc­tion or Dick Cheney (although clear­ly you've nev­er sat for sev­en hours on a Sat­ur­day wait­ing for a new DVR). But I'm not alone in my seething rage for the nation's largest cable company.
The Inter­net is filled with sites – like Com​cast​Must​Die​.com, Com​Crap​tic​.com and Com​cast​Sucks​.org – ded­i­cat­ed to the com­pa­ny. Com­cast cus­tomer Bri­an Finkelstein's video of one of its tech­ni­cians sleep­ing on his couch has been watched more than 1 mil­lion times on YouTube.
Then there's Mona Shaw. This once mild-man­nered retired nurse from north­ern Vir­ginia (a square-danc­ing Uni­tar­i­an, no less) got so fed up with Comcast's lousy cus­tomer ser­vice that she went down to the local office armed with a claw ham­mer. Here's the play-by-by from a Wash­ing­ton Post pro­file of Shaw:
Shaw storms in the company's office. BAM! She whacks the key­board of the cus­tomer ser­vice rep. BAM! Down goes the mon­i­tor. BAM! She totals the tele­phone. Peo­ple scat­ter, scream, cops show up and what does she do? POW! A part­ing shot to the phone!
Shaw was arrest­ed and earned a $345 fine, along with the admi­ra­tion of millions.
Awful cus­tomer ser­vice is one thing. But what's tru­ly fright­en­ing are Comcast's plans to turn the free­wheel­ing, open Inter­net into some­thing that looks like, well, cable TV.
Com­cast is one of the lead­ing oppo­nents of ​"Net Neu­tral­i­ty" – the fun­da­men­tal prin­ci­ple that pre­vents ser­vice providers from dis­crim­i­nat­ing against web­sites or ser­vices based on their source, own­er­ship or des­ti­na­tion. Along with AT&T, Time Warn­er and Ver­i­zon, Com­cast has claimed that Net Neu­tral­i­ty is just ​"a solu­tion in search of a prob­lem." Well, here's the prob­lem: Last fall, the Asso­ci­at­ed Press caught Com­cast secret­ly block­ing pop­u­lar – and legal – peer-to-peer file-shar­ing. First, Com­cast denied it. Then it claimed it was just ​"rea­son­able net­work management."
There's noth­ing rea­son­able about it. The Asso­ci­at­ed Press couldn't even upload a copy of the King James Bible. And the ​"band­width hogs" that Com­cast tar­get­ed just so hap­pened to be using a ser­vice that direct­ly com­petes with Comcast's video business.
In response to a com­plaint filed by my col­leagues at Free Press, the Fed­er­al Com­mu­ni­ca­tions Com­mis­sion (FCC) launched an offi­cial inves­ti­ga­tion. Com­cast kept deny­ing, stonewalling and ques­tion­ing the agency's author­i­ty. As part of its inquiry, the FCC held a hear­ing at Har­vard Uni­ver­si­ty on Feb. 25. But Com­cast was so afraid of scruti­ny that it hired seat-fillers to crowd out the pub­lic and applaud on cue. But activists pho­tographed the pawns sleep­ing through the tes­ti­mo­ny, and Comcast's ploy back­fired in a big way. Net Neu­tral­i­ty might be com­pli­cat­ed, but every­one knows a dirty trick when she sees it.
With a sec­ond hear­ing announced for April 17 at Stan­ford Uni­ver­si­ty, Com­cast issued a press release on March 27, tout­ing an agree­ment with Bit­Tor­rent, one of the firms it had been block­ing. Com­cast claimed the pact as evi­dence that the block­ing could be ​"worked out through pri­vate busi­ness dis­cus­sions with­out the need for gov­ern­ment inter­ven­tion." But of course the unen­force­able deal doesn't apply to any oth­er firms or future innovators.
This fishy-sound­ing agree­ment didn't fool FCC Chair­man Kevin Mar­tin. ​"While it may take time to imple­ment its pre­ferred new traf­fic man­age­ment tech­nique," he said in a state­ment, ​"it is not at all obvi­ous why Com­cast couldn't stop its cur­rent prac­tice of arbi­trar­i­ly block­ing its broad­band cus­tomers from using cer­tain applications."
That's FCC-ese for ​"I'm not buy­ing it."
To be clear, Mar­tin hasn't always been a friend of the pub­lic inter­est. He has tried to gut media own­er­ship lim­its and has rub­ber-stamped mega-merg­ers. He even vot­ed for the rul­ing that put Net Neu­tral­i­ty in jeop­ardy in the first place. But let's give the guy a break. After all, he's human, which means he must hate Com­cast, too.
Of course, if the FCC and Con­gress don't act quick­ly to stop Com­cast and restore Net Neu­tral­i­ty, we may have to take mat­ters into our own hands.
Two words: Ham­mer time.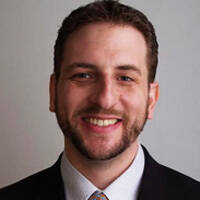 Craig Aaron
is senior pro­gram direc­tor of the nation­al media reform group
Free Press
and a for­mer man­ag­ing edi­tor of
In These Times
.