As senior pro­gram direc­tor at Free Press, Craig Aaron is at the cen­ter of the grow­ing debate over how to reform our nation's media sys­tem and nurse an increas­ing­ly sick jour­nal­ism indus­try back to health.
May was a busy month for the for­mer In These Times man­ag­ing edi­tor and Pub­lic Cit­i­zen inves­tiga­tive reporter: He helped stage a Free Press sum­mit on the future of jour­nal­ism, the Inter­net and pub­lic media in the Unit­ed States only days after the release of ​"Sav­ing the News: Toward a Nation­al Jour­nal­ism Strat­e­gy," a bold analy­sis of the future of the fourth estate he co-wrote with Vic­tor Pickard and Josh Stearns.
The report, avail­able here, reviews emerg­ing finan­cial mod­els that might sus­tain qual­i­ty jour­nal­ism, and sug­gests the future of U.S. news may lie in non­prof­it orga­ni­za­tions, gov­ern­ment fund­ing to nur­ture new media mod­els and a ​"world-class" pub­lic media system.
In These Times caught up with Aaron via email in late May.
In 25 words or less, what makes you so spe­cial? (Keep in mind that humil­i­ty, while admirable, is boring).
As I once rapped before my sixth-grade class: ​"My name's Craig Aaron, not Aaron Craig. If you call me Aaron Craig, I'll break your leg."
What's the first thing that comes up when your name is Googled?
My In These Times bio, of course, edg­ing out some yoga instruc­tor and a cus­tom jew­el­ry guy. Then it's a mix of radio inter­views and op-eds.
Shame­less­ly plug a colleague's project.
If you care about the future of the media, you've got­ta read Chang­ing Media: Pub­lic Inter­est Poli­cies for the Dig­i­tal Age – espe­cial­ly my Free Press col­league S. Derek Turner's analy­sis of why our failed poli­cies have us falling behind the world when it comes to the Internet.
If the charts in that scare you, then let me rec­om­mend Media Min­utes – the week­ly pod­cast done by my col­leagues Ste­vie Con­verse and Can­dace Clement.
Describe your politics.
Jim­my Wein­stein, the founder of In These Times, always answered that ques­tion: ​"Grou­cho Marx­ist." I still like that.
The more bor­ing answer would be ​"pro­gres­sive." And I'm a reg­is­tered Demo­c­rat so I can actu­al­ly have a say in choos­ing my local lead­ers. I'm prag­mat­ic but always optimistic.
Come up with a ques­tion for your­self and answer it.
What's your high score in bowling?
225. Wave­land Bowl.
Media
Name a jour­nal­ist whose work you read reli­gious­ly. Why?
There are too many. I still sub­scribe to more than a dozen mag­a­zines and my RSS read­er is overloaded.
Late­ly, I've been reli­gious­ly read­ing Rick Perl­stein – though maybe that just seems reli­gious because Nixon­land is longer than the Bible.
It may hurt my street cred, but I still love The New York­er. I'll read any­thing Mal­colm Glad­well does. I'm real­ly enjoy­ing Burkhard Bil­ger and Laris­sa Mac­Far­quhar – if only because the lat­ter reg­u­lar­ly pro­files ITT contributors.
I always read what­ev­er Chris Hayes does in The Nation. And I try not to miss the lat­est blogs from Mar­cy Wheel­er, Matt Stoller, Rober­to Lova­to, Rinku Sen and David Siro­ta.
And I've been read­ing Sports Illus­trat­ed every week since I was in fourth grade.
Pick your 5 favorite web­sites and tell us why.
Google Read­er because that's where I get my news.
Twit­ter because I'm addict­ed and @notaaroncraig.
Crooks and Liars because they watch cable news for me.
Poyn­terOn­line because I can't get enough jour­nal­ism gos­sip, even if Rome­nesko won't cov­er media policy.
FreeP­ress because I'm proud of the work we've done there.
Name five oth­er web­sites you go to when you're procrastinating.
Boing​bo​ing​.net for stuff I didn't know I needed.
GoodReads because that's where I keep track of all the books I want to read.
Pan­do­ra for funk and soul.
Design Observ­er for some inspiration.
The Beach­wood Reporter because I miss Chicago.
What is your favorite In These Times story?
That I wrote? I have fond mem­o­ries of a take­down I did on the Y2K hype. And a review I did of a book on the Ravenswood, W.Va., Steel­work­ers strike, which my stepmom's father was part of (with­out spend­ing time around those pick­et lines, I prob­a­bly nev­er would have come to ITT).
Fred Weir did a great his­to­ry of Rus­sia told via polit­i­cal jokes for Appeal to Rea­son, the book I edit­ed around ITT​'s 25th anniver­sary in 2001, that I still think is bril­liant. And there's a 1996 piece by Matt Roth on Dis­ney – ​"The Toys Are Us" – that I still go back to read.
My best ITT sto­ries, of course, are unprint­able and best shared over beers.
What's a mis­take the main­stream media always makes that real­ly gets under your skin?
Fail­ing to cov­er what their boss­es are doing. And pre­tend­ing there's such a thing as objec­tive journalism.
Pol­i­tics
What's one piece of leg­is­la­tion (state or nation­al) you'd like to see passed right now?
I have a bunch. But here's one we can do right now: The Local Com­mu­ni­ty Radio Act (HR 1147). This bipar­ti­san bill would cre­ate hun­dreds of new Low Pow­er FM com­mu­ni­ty radio stations.
What do you think makes for an effec­tive activist or polit­i­cal cam­paign? Can you name a cur­rent one that you admire?
I'm a strong believ­er in the inside-out­side strat­e­gy. Build up your exper­tise, devote resources to mean­ing­ful research, and under­stand the pow­er play­ers. Then edu­cate and mobi­lize activists at the moments they can have the most impact. That's what we try to do at Free Press.
Are you involved with any inter­est­ing forms of activism? Could you tell us about any of these projects?
At Free Press, we're fight­ing for bet­ter media on a num­ber of fronts.
We're espe­cial­ly con­cerned with the future of the Inter­net — and ensur­ing that all Amer­i­cans have uni­ver­sal, afford­able access to it. Dur­ing the Bush admin­is­tra­tion, the Unit­ed States fell from fourth in the world in broad­band adop­tion to 22nd.
The Oba­ma admin­is­tra­tion appears to be mov­ing in the right direc­tion — and right now the Fed­er­al Com­mu­ni­ca­tions Com­mis­sion is putting togeth­er a long over­due nation­al broad­band plan. But it's cru­cial that they hear from every­day peo­ple — not just the high-priced indus­try lobbyists.
We're also redou­bling our efforts to pro­tect Net Neu­tral­i­ty – the fun­da­men­tal prin­ci­ple that keeps the Inter­net free and open and stops phone and cable com­pa­nies from inter­fer­ing with what you can do and where you can go online. Our Save the Inter­net cam­paign is ral­ly­ing mil­lions of Inter­net users to make sure the free and open Inter­net stays that way.
At the same time, we're also craft­ing poli­cies to address the cur­rent cri­sis in jour­nal­ism. Local news out­lets are in trou­ble and thou­sands of reporters are los­ing their jobs. But the last thing we need is bailouts of the big media com­pa­nies or more of the bad poli­cies that made such a mess of things in the first place. Instead, we need a nation­al jour­nal­ism strat­e­gy that rec­og­nizes news­gath­er­ing is a pub­lic ser­vice – not just anoth­er commodity.
We need for­ward-look­ing poli­cies that keep reporters on the beat while embrac­ing inno­va­tion and the Inter­net. Vic­tor Pickard, Josh Stearns and I just pub­lished a long paper out­lin­ing some of the poli­cies and pro­grams that might work. One key is that we need to invest in non­com­mer­cial media out­lets. Amer­i­cans spend almost noth­ing on pub­lic media com­pared to nations like Cana­da or England.
In gen­er­al, we're try­ing to make the media a bona fide polit­i­cal issue in Amer­i­ca — no dif­fer­ent from health­care, the envi­ron­ment or civ­il rights. We believe fix­ing the media is the key to advanc­ing any issue you care about. So what­ev­er your first issue may be, the media should prob­a­bly be your second.
How can oth­ers get involved?
The first step is going to freep​ress​.net sign­ing up to join our 500,000 e‑activists. We'll alert you to break­ing issues and oppor­tu­ni­ties to con­tact your lead­ers in Wash­ing­ton or get involved in your community.
Then start learn­ing about the issues and talk­ing to your neigh­bors. You'd be sur­prised how many peo­ple think the media are just some­thing that hap­pens to you. It's not, and the media sys­tem we have isn't nat­ur­al and it wasn't cre­at­ed in a vac­u­um. It was shaped by poli­cies and pol­i­tics. We all can play a role in cre­at­ing bet­ter media – and, impor­tant­ly, in mak­ing bet­ter media policies.
There are also dozens of grass­roots media reform and media jus­tice groups across the coun­try doing great work at the local lev­el. And there are end­less oppor­tu­ni­ties to start mak­ing your own media by writ­ing a blog or vol­un­teer­ing at your local pub­lic access or com­mu­ni­ty radio station.
Per­son­al
What's a lifestyle choice you've made recent­ly to be greener?
My wife and I signed up for a farm-share. Still not sure what to do with kohlrabi.
What local media do you depend on?
I read the Wash­ing­ton Post – though I have to admit I only get it at home on Sun­days. NPR, of course, for news and blue­grass on Sun­days – though I lis­ten much more via pod­cast than over the air. And we're lucky to have a Paci­fi­ca sta­tion here in D.C., too. For news about my neigh­bor­hood, I read www​.chvblog​.blogspot​.com
What's the best piece of advice some­one gave you when you were young?
"If you get hung up on every­body else's hang-ups, then the whole world's going to be noth­ing more than one huge gallows."
That's from Richard Brauti­gan, though he didn't tell it to me personally.
What do you do dur­ing your free time?
Still work­ing on that work-life bal­ance. But besides fill­ing out ques­tion­naires for In These Times, I enjoy very short walks with my bull­dog, Earl.
Intro­duc­tion
What's the last, good film you saw?
The Div­ing Bell and The But­ter­fly … also For­get­ting Sarah Mar­shall.
Guilty tele­vi­sion watch­ing pleasure?
Amer­i­can Idol … you can't com­plain if you don't vote.
What trend in pop­u­lar cul­ture do you find the most annoying?
Flip-flops. Who decid­ed they were appro­pri­ate for any occasion?
—June 2, 2009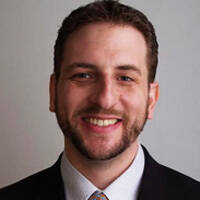 Craig Aaron
is senior pro­gram direc­tor of the nation­al media reform group
Free Press
and a for­mer man­ag­ing edi­tor of
In These Times
.