If what they say about those who fail to learn from his­to­ry is true, it's trou­bling that the 10th anniver­sary of the Telecom­mu­ni­ca­tions Act just passed with bare­ly a blip out­side the busi­ness pages.
The last thing that the network giants want is for the public to realize what's going on—which is why it's never been more important to speak out.
The 1996 Act is the quin­tes­sen­tial exam­ple of cor­rupt media pol­i­cy­mak­ing. Hashed out behind closed doors by indus­try lob­by­ists with almost no pub­lic input, the bill killed local radio, gave away the pub­lic air­waves worth bil­lions to the biggest media com­pa­nies for free, and spawned a wave of con­sol­i­da­tion that left con­sumers with high­er prices and few­er choices.
At the time, most cit­i­zens – or even mem­bers of Con­gress – had no idea what the mas­sive leg­is­la­tion con­tained. This was no sur­prise: In the nine months before the bill passed, the major net­works aired only 12 sto­ries about it – total­ing 19 min­utes. Big media com­pa­nies, of course, were among the bill's biggest beneficiaries.
Con­gress is reopen­ing the Tele­com Act again – and this time the future of the Inter­net is at risk. When law­mak­ers first began draft­ing the 1996 bill five years ear­li­er, Web browsers didn't yet exist – and the word ​"Inter­net" only appeared 11 times in the final text. But now that video, radio, tele­phone and the Inter­net all can be deliv­ered over the same broad­band con­nec­tion, the reg­u­la­to­ry lines must be redrawn.
Media con­sol­i­da­tion in the 21st cen­tu­ry also has a new face. In a 10,000-channel uni­verse, pow­er comes from own­ing the con­duits to com­mu­ni­ca­tions tech­nol­o­gy. The emerg­ing ​"net­work giants" – like Ver­i­zon, AT&T, Com­cast and Time Warn­er – already con­trol mil­lions of Amer­i­cans' access to the Inter­net as well as a large por­tion of the broad­band ​"back­bone." They stand to make a killing if the new Tele­com Act is shaped to their specifications.
Rather than one big omnibus bill, we'll prob­a­bly see a series of mea­sures over the next two years – orig­i­nat­ing in the House and Sen­ate Com­merce Com­mit­tees – that will change and add to cur­rent law, piece by piece. At the cen­ter of the debate will be three com­plex but cru­cial issues.
Net Neu­tral­i­ty The Inter­net always has been guid­ed by the prin­ci­ple of ​"net­work neu­tral­i­ty" – mean­ing you can access any Web site, use any appli­ca­tion and send any infor­ma­tion with­out inter­fer­ence from your Inter­net provider. The network's only job is to move data. But the biggest cable and tele­phone com­pa­nies want to exploit their con­trol over the ​"pipes" to squeeze out their com­pe­ti­tion – espe­cial­ly Inter­net phone and video ser­vices – and charge oth­er con­tent cre­ators a pre­mi­um to trav­el at the fastest speeds. They envi­sion a two-tiered Inter­net with a wide-open express lane for them­selves and their part­ners, and a wind­ing dirt road for the rest of us. Oppo­nents of this scheme are push­ing to write net neu­tral­i­ty into law.
Com­mu­ni­ty Inter­net High-speed Inter­net access is fast becom­ing a basic pub­lic neces­si­ty – like water, gas or elec­tric­i­ty. Yet with 98 per­cent of the mar­ket dom­i­nat­ed by the net­work giants, the Unit­ed States has dropped to 16th in the world in broad­band pen­e­tra­tion. Hun­dreds of cities and towns are find­ing that the best path to uni­ver­sal, afford­able Inter­net access is to do it them­selves. The cable and tele­phone con­glom­er­ates want laws that out­law munic­i­pal com­pe­ti­tion. But Con­gress has the chance to cre­ate a tru­ly free mar­ket in which local gov­ern­ments are free to decide what best serves their citizens.
Video Fran­chis­ing In exchange for let­ting the cable com­pa­ny oper­ate as a monop­oly and dig up the streets, cities nego­ti­ate ​"fran­chise agree­ments" that guar­an­tee them fair rent, wiring for local schools and libraries, and fund­ing for pub­lic access TV chan­nels. But now the phone com­pa­nies want to get in the video busi­ness – with­out hag­gling with local offi­cials. While more com­pe­ti­tion would be good for con­sumers, the net­work giants are try­ing to shed oblig­a­tions to offer uni­ver­sal ser­vice and to fund pub­lic access TV – often the last refuge for local news and gov­ern­ment infor­ma­tion. State- or nation­al-lev­el fran­chis­ing may be inevitable, but it shouldn't come at the expense of the pub­lic inter­est or local control.
How these new rules are writ­ten will have tremen­dous impli­ca­tions for the future of com­mu­ni­ca­tions – and our democ­ra­cy. Who will con­trol the tech­nol­o­gy need­ed to access, cre­ate and share media? Will the broad­est sources of cul­ture and infor­ma­tion be avail­able? How will con­sumers be able to uti­lize these new com­mu­ni­ca­tions net­works? Will access be afford­able and avail­able to everyone?
As long as the net­work giants and their lob­by­ists can keep the dis­cus­sion couched in tech­ni­cal terms, hid­den behind closed doors and buried on the back pages of the news­pa­per, the needs of ordi­nary peo­ple will be left far behind. The last thing that the net­work giants want is for the pub­lic to real­ize what's going on – which is why it's nev­er been more impor­tant to make your voice heard.
Rus­sell New­man co-authored this column.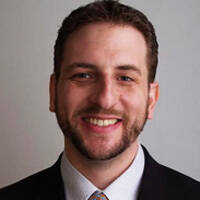 Craig Aaron
is senior pro­gram direc­tor of the nation­al media reform group
Free Press
and a for­mer man­ag­ing edi­tor of
In These Times
.