A Puritan's Dilemma
Religion, politics and the agony of David Foster Wallace.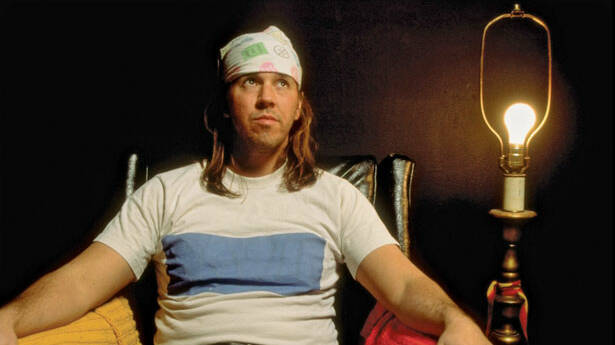 Before his sui­cide in Sep­tem­ber 2008, David Fos­ter Wal­lace pub­lished three short sto­ry col­lec­tions, two nov­els, two essay col­lec­tions, a book about rap music and anoth­er about infin­i­ty. His final, unfin­ished nov­el, The Pale King, was pub­lished ear­ly last year. His essay sub­jects ranged from Dos­to­evsky to the porn indus­try to ten­nis. But for all his out­put and range, Wal­lace rarely wrote about pol­i­tics. The most notable excep­tion was a long arti­cle about the 2000 pri­ma­ry cam­paign of John McCain. A promi­nent thread in that nar­ra­tive is Wallace's exag­ger­at­ed inno­cence about all things polit­i­cal, set against the pol­ished pro­fes­sion­als of the main­stream press corps.
If rarely his explicit subjects, religion and politics were nearly always Wallace's subtexts.
Wal­lace had even less to say about reli­gion. His mas­ter­piece, the 1,000-page nov­el Infi­nite Jest, is shot through with the qua­si-reli­gious ele­ments of Alco­holics Anony­mous. It exam­ines recov­er­ing addicts' com­mit­ment to a high­er pow­er, but tra­di­tion­al reli­gious orga­ni­za­tions and for­mal the­ol­o­gy are almost entire­ly absent. The same is true of his famous 2005 Keny­on Col­lege com­mence­ment speech, pub­lished as This Is Water, which posthu­mous­ly brought him to the atten­tion of a wider audience.
If rarely his explic­it sub­jects, though, reli­gion and pol­i­tics were near­ly always Wallace's sub­texts. He most­ly ignored the hideous spec­ta­cle of elec­toral pol­i­tics in the Unit­ed States, and he had no time for the non­sense that per­vades much of Amer­i­can reli­gious life. But his work is obsessed with the roots of our reli­gious and polit­i­cal pover­ty. It's a sus­tained jere­mi­ad aimed at America's spir­i­tu­al child­ish­ness, and it's a plea for pre­serv­ing what is most valu­able in reli­gious thought and prac­tice. Wal­lace was a Puri­tan, not in the­ol­o­gy, but in his sen­si­tiv­i­ty to a set of insol­u­ble ques­tions and ten­sions that are deeply root­ed in the Calvin­ist tra­di­tion – most notably the ten­sion between free­dom and determinism.
Though free­dom is the foun­da­tion stone of America's nation­al iden­ti­ty, it was a for­eign idea in the ​"city upon a hill" that the Puri­tans left Eng­land to build. Calvin­ist the­ol­o­gy taught that God had pre­des­tined some peo­ple to sal­va­tion and oth­ers to damna­tion. Only God knew one's fate. As Edmund Mor­gan wrote in The Puri­tan Dilem­ma, a clas­sic account of ear­ly colo­nial life, Calvin­ist the­ol­o­gy cre­at­ed ten­sions that were ​"at best painful and at worst unbear­able. Puri­tanism required that a man devote his life to seek­ing sal­va­tion but told him that he was help­less to do any­thing but evil." By the First Great Awak­en­ing of the 1730s and 1740s, the hard deter­min­ism of the ear­ly Puri­tans had been fad­ing for decades. The burn­ing ques­tion with­in Puri­tanism became the issue of free will: What role does the indi­vid­ual play in her own sal­va­tion? By the ear­ly 1800s, strict Calvin­ism was only a minor thread with­in Amer­i­can reli­gion, as evan­gel­i­cal denom­i­na­tions resolved the Puri­tan dilem­ma by deny­ing the deter­min­ism that cre­at­ed it. God didn't choose you. You chose God.
The polit­i­cal equiv­a­lent of free will's reli­gious tri­umph was America's mes­sian­ic sense of its mis­sion in the world. If the Puri­tan exper­i­ment was about cre­at­ing a sacred space set apart from the world, Amer­i­ca aimed for world-his­tor­i­cal trans­for­ma­tion. The new nation would be ​"a new order of the ages," lib­er­at­ed from the cor­rup­tions and deter­minisms that defined Europe. ​"We have it in our pow­er," as Tom Paine wrote, ​"to begin the world over again."
Free­dom and/​or slavery
Wallace's body of work is a report, two cen­turies on, about the results of that bold project. He takes for grant­ed the nation's suc­cess in begin­ning the world over. But the vic­to­ry has been pri­mar­i­ly cul­tur­al, in the pro­lif­er­a­tion of con­sumer goods and in our ever-more sophis­ti­cat­ed and engross­ing forms of enter­tain­ment. Despite the pre­sumed progress, some­thing vital is miss­ing. ​"How is there free­dom to choose," asks a char­ac­ter in Infi­nite Jest, ​"if one does not learn how to choose?"
The per­ils of con­sumer cul­ture and the vacu­ity of mass media are famil­iar themes, and though Wal­lace approached them with aston­ish­ing cre­ativ­i­ty, what gives his work its pow­er is less the orig­i­nal­i­ty of his cri­tique than the way he method­i­cal­ly erodes the oppo­si­tion between free­dom and slav­ery. Vir­tu­al­ly all of the char­ac­ters in Infi­nite Jest are tech­ni­cal­ly free, yet at the same time enslaved to drugs, enter­tain­ment or sport.
In a series of con­ver­sa­tions with the writer David Lip­sky after Infi­nite Jest​'s pub­li­ca­tion, Wal­lace said, ​"I want­ed to do some­thing that was very, very much about Amer­i­ca. And the things that end­ed up for me being the most dis­tinc­tive­ly Amer­i­can right now, around the mil­len­ni­um, had to do with both enter­tain­ment and a weird … want­i­ng to give your­self away to something."
For all the tril­lions of dol­lars spent in the name of free­dom in Iraq and Afghanistan, the only free­dom we real­ly seem to want is the free­dom to choose our own form of slavery.
Is this real­ly free­dom? The range of options avail­able to Wallace's char­ac­ters is so nar­row, and the coer­cive forces press­ing down on them so pow­er­ful, that free­dom seems lit­tle more than an illu­sion. In Infi­nite Jest, a video is so mag­nif­i­cent­ly seduc­tive that any­one who begins watch­ing it is sapped of the will to do any­thing else. Oth­er kinds of deter­min­ism run through all of Wallace's fic­tion. It's a soft­er, sad­der deter­min­ism that defines many of his char­ac­ters' lives: They're slaves to con­sumerism and cor­po­rate cul­ture, locked into rou­tines of mean­ing­less­ness. The short sto­ry ​"Mis­ter Squishy," col­lect­ed in Obliv­ion, is in part about a focus group facil­i­ta­tor whose job is to gath­er con­sumer opin­ions about a new snack cake. The facilitator's per­son­al life is a pro­ces­sion of iden­ti­cal days: sit­ting at home ​"with his satel­lite TV's chan­nel-chang­er in his left hand switch­ing rapid­ly from chan­nel to chan­nel to chan­nel out of fear that some­thing bet­ter was going to come on sud­den­ly on anoth­er of the cable provider's 220 reg­u­lar and pre­mi­um channels."
His pro­fes­sion­al life is even more mean­ing­less, because the snack cake will go for­ward regard­less of the research find­ings. ​"All that ever changed were the jar­gon and mech­a­nisms and gilt roco­co with which every­one in the whole huge blind grind­ing mech­a­nism con­spired to con­vince each oth­er that they could fig­ure out how to give the pay­ing cus­tomer what they could prove he could be per­suad­ed to believe he want­ed, with­out any­body … ever even say­ing aloud … what the sim­ple truth was. That it made no dif­fer­ence. None of it."
The search for redemption
It isn't just the deter­min­ism that gives Wallace's work a Calvin­ist fla­vor. It's also the per­va­sive deprav­i­ty. No Puri­tan was ever more con­scious of humanity's capac­i­ty for evil and self-delu­sion – even among the ​"redeemed" – than Wal­lace. Some of Infi­nite Jest​'s most mem­o­rable pas­sages are the sto­ries of par­tic­i­pants in recov­ery groups: how their lives spi­raled into dys­func­tion so ghast­ly and com­plex that the details are equal­ly chill­ing and hilar­i­ous. In his non­fic­tion, Wal­lace con­stant­ly ques­tions his own motives and the foun­da­tions of his sense of moral­i­ty. A recur­ring ques­tion in Wallace's non­fic­tion is whether his desire to be a good per­son is real­ly just a way of sooth­ing his con­science. Like a good Puri­tan, Wal­lace was a mas­ter of intense self-scruti­ny that edged fre­quent­ly into self-abhorrence.
Wallace's work is ​"very very much about Amer­i­ca," as he said, because his deep­est quar­rel goes back two cen­turies and more, to the reli­gious trans­for­ma­tions and polit­i­cal imper­a­tives of the Rev­o­lu­tion­ary era, when Amer­i­cans cut the Gor­dian knot of their colo­nial ances­tors by embrac­ing easy grace and claim­ing the pow­er to begin the world over. Lost in our naïve ideas about free­dom and our facile asser­tions of free will are a respect for lim­its and a sense of tragedy. It is the pro­duc­tive ten­sion between fatal­ism and striv­ing, despair and hope, that Wal­lace aims for. He deplores the notion that grace comes with­out cost – and that it's guaranteed.
In fact, the only guar­an­tee is the strug­gle itself. As he wrote in an essay about the dif­fi­cul­ty of help­ing col­lege stu­dents under­stand Kafka's black humor, ​"It's not that stu­dents don't ​'get' Kafka's humor but that we've taught them to see humor as some­thing you get – the same way we've taught them that a self is some­thing you just have. No won­der they can­not appre­ci­ate the real­ly cen­tral Kaf­ka joke: that the hor­rif­ic strug­gle to estab­lish a human self results in a self whose human­i­ty is insep­a­ra­ble from that hor­rif­ic strug­gle. That our end­less and impos­si­ble jour­ney toward home is in fact our home."
Uncer­tain­ty about whether there is any tran­scen­dent point to ​"the jour­ney toward home" is what sep­a­rates Wal­lace from his reli­gious ances­tors. The clas­sic Puri­tan nov­el, The Pilgrim's Progress, tells the sto­ry of a man named Chris­t­ian and his jour­ney toward the Celes­tial City. In Infi­nite Jest, the two pro­tag­o­nists are recov­er­ing addicts whose jour­neys lead toward dead ends. One ends up immo­bi­lized and seem­ing­ly insane. The oth­er is hos­pi­tal­ized with a seri­ous injury and is strug­gling to reject the mor­phine drip that would alle­vi­ate his enor­mous pain. We nev­er learn what final­ly hap­pens to either char­ac­ter, and Wallace's refusal to give a sat­is­fy­ing con­clu­sion to his sto­ries is a well-known source of frus­tra­tion for some of his read­ers. But there is a cer­tain ratio­nale in his resis­tance to tying up loose ends.
The deep irony of mod­ern life is that, look­ing around us, cyn­i­cism and despair are ratio­nal respons­es to the world's prob­lems. But, at the same time, they only serve to rein­force and deep­en the sta­tus quo. As Wal­lace point­ed out in his essay about the McCain 2000 pri­ma­ry cam­paign, cyn­i­cism was George W. Bush's most potent weapon, because it kept vot­er turnout low. He point­ed out, as well, the good rea­sons to be cyn­i­cal about McCain's own sup­pos­ed­ly self­less motives.
Yet his essay con­cludes with this obser­va­tion: ​"Whether he's tru­ly ​'for real' now depends less on what is in his heart than on what might be in yours. Try to stay awake." The Celes­tial City may be nowhere in sight, and the odds of redemp­tion may be long indeed. The end hasn't been writ­ten, though, and there is still hope. The path of hope doesn't nec­es­sar­i­ly lead toward par­adise, but it beats the cer­tain­ties of the alter­na­tive. The choice is ours.
Wallace's choice to end his own life at the age of 46 rais­es heart­break­ing ques­tions, par­tic­u­lar­ly in the con­text of his pre­oc­cu­pa­tions as a writer. Was it fate? He had suf­fered from depres­sion since ado­les­cence, and his down­ward spi­ral came dur­ing a peri­od when he attempt­ed to go off his med­ica­tion. Was his sui­cide a final com­ment on the ten­sion between hope and despair, free­dom and deter­min­ism? All we can know with cer­tain­ty is that his voice is gone, and ter­ri­bly missed.
In a con­ver­sa­tion with Lip­sky, Wal­lace said that ​"it's very hard to talk about people's rela­tion­ship with any kind of God, in any book lat­er than like Dos­to­evsky. I mean the cul­ture, it's all wrong for it now." In a cul­ture in which so many gods are so cheap­ly and eas­i­ly avail­able, how do we learn to choose wise­ly among them? If we are deter­mined to give our­selves away, who or what is wor­thy of our devotion?
Wal­lace des­per­ate­ly want­ed to have that con­ver­sa­tion and did every­thing in his pow­er to encour­age it. For all the exper­i­men­tal and avant-garde ele­ments in his work, he con­stant­ly wres­tled with the most endur­ing philo­soph­i­cal and reli­gious prob­lems. He brought to the strug­gle an awe-inspir­ing intel­li­gence and humor – and an acute aware­ness of how frag­ile, yet vital, is the case for hope. It was his great dilem­ma, and remains our own.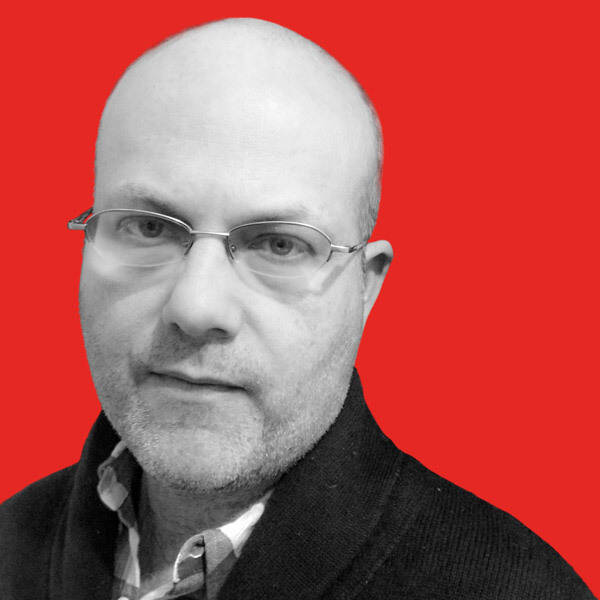 Theo Ander­son
is an In These Times con­tribut­ing writer. He has a Ph.D. in mod­ern U.S. his­to­ry from Yale and writes on the intel­lec­tu­al and reli­gious his­to­ry of con­ser­vatism and pro­gres­sivism in the Unit­ed States. Fol­low him on Twit­ter @Theoanderson
7
.